Top 10 Unit Converters for Android
ailsaharvey
The Android Market exists in large numbers with Unit
Converter, a simple search will give you thousands of result. Some are great,
some lack important features and others are highly priced. So, in this article
we have discussed some of the Unit Converters that had gained popularity:
The Top Ten
1
TUC - The Unit Converter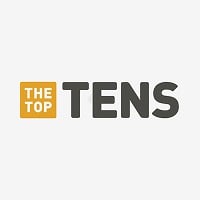 2
Ultimate Converter
Ultimate Converter is one of the simplest unit converters on the Market. Ultimate Converter is free and easy to use. It supports 250 different units and has a total of 18 categories. Ultimate Converter Concepts was came with the idea of producing the most durable converters available on the market today. It does not support negative values for conversion. - ailsaharvey
3
Covertor Lite
This unit converter has the best user interface, as easy and intuitive to use as a calculator. Convertor Lite is one of the most common applications in the Market. It is limited to four categories. For example, it's possible to convert centimeters to feet + inches, kilograms to pounds + ounces, days to minutes + seconds, etc. It supports copy and paste, negatives, landscape mode, decimals, and doesn't stop there since it includes a calculator to do basic mathematical functions before converting and will even offer mixed units. - ailsaharvey
4 EZKonvert
5
E ngineering unit converter
It is an intuitive spinning wheel interface. There is no hidden code, no need for a network connection, no ad, and the total size is about half a megabyte. There are two spins available. Spin the wheels to select 'From Unit' and 'To Unit'. Help button is given for the additional information. Change the input value in the yellow field, sort units, or use the swap button. - ailsaharvey
6
handyCalc Converter
It is a powerful calculator with automatic suggestion and solving. It makes easier to learn and use. It provides unit convert, graph, currency convert and solve equations. It does really well in all four aspects, with the unit conversion function including thousands of units. - ailsaharvey
7
RealCalc Scientific Calculator
RealCalc Scientific Calculator is most popular scientific calculator. It has more than 20 million downloads and 100,000 5* and more reviews. RealCalc is designed to look like a real hand-held calculator. It has all the standard scientific functions unit conversions, plus history, constants and memories. It also supports hexadecimal, binary and octal calculations. It has a features: Unit conversions, Result history, Binary, octal, and hexadecimal, Scientific, engineering and fixed-point display modes, External keyboard support and Full built-in help. - ailsaharvey
8
Smart Unit Converter
Smart Unit Converter is user friendly and simple application. It helps to convert all the units. Smart Converter is designed to be light, appealing, fast, accurate and user friendly. It has both 1 to 1 unit converter as well as the quick list view on the same page to help reduce navigation. It has features: Time Converter, Speed Converter, Power Converter, Pressure Converter, Torque Converter, Circular Motion Converter, Mass and Weight Converter, Area Converter, Energy Converter and Data Transfer Converter. - ailsaharvey
9
Automatic Unit Converter
You can convert imperial units into SI units and SI units to imperial units. Accurate, beautiful converter and extremely fast. The application includes: surface converter, length converter, speed converter, time converter, temperature converter, density converter, built-in function for converting the value of angles, weight converter and volume converter - ailsaharvey
10
Any Unit Converter
Any Unit Converter is beautiful lightweight and elegant conversion tool for Android. This application makes the job done faster due to intuitive design. It include:Computer, Area, Force, Angle, Energy, Fuel, Data, Temperature, Speed, Prefixes, Length, Pressure, Sound and Time. - ailsaharvey
The Contenders
11 Unit Converter - Unit Conversion Calculator app
12
unitMeasure: Offline Unit Converter
A wonderful unit converter for android featuring 3 different themes and 15 different units with hundreds of individual conversions
BAdd New Item
Related Lists
Top 10 Totally Accurate Battle Simulator Units
Best KPOP Group Sub-Units
Best Units In Command and Conquer Red Alert 3

Top Ten Best Defensive Units In the NFL of All-Time
List Stats
12 listings
3 years, 4 days old

Top Remixes
1. TUC - The Unit Converter
2. Ultimate Converter
3. Covertor Lite
ailsaharvey
Error Reporting
See a factual error in these listings? Report it
here
.