Top Ten Best Ember Development Companies
Ember. Js is a JavaScript web application framework created by Yehuda Katz. It is based on the model-view-controller architectural pattern making it easy for developers to create scalable single page applications. Ember. Js incorporates best practices into a framework that provides a rich object model, declarative two-way data binding, and managing application state through a router. It is a framework that favors convention over configuration.

After a good amount of research and interviewing different companies about their practices and dedication to the language - below is a compiled list of the best Ember. Js development consultants. This list is a great starting point to find developers for your next Ember project.

The Top Ten

1 CssChopper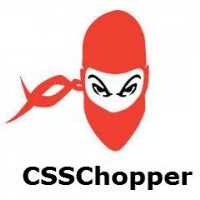 Established in 2009, CSSChopper is a recognized web development company that has successfully served in over 90+countries so far. Backed by a team of 228 odd developers, the company proudly boasts a huge clientele that includes major brands and companies. The ardent developers employed by this company ...read more.
CSSChopper is a well-organized team of skilled brains which follows an agile methodology to deliver perfect results. They put their clients at the top during each phase of the development process to produce user-centric designs.

They possess an experienced team with enough subject knowledge of Ember.JS framework. They efficiently produce alluring web applications to meet the diversified needs of the varied customers.
Visit Website
2
Hashrocket
Hashrocket uses Ember. Js as its primary tool for JavaScript development. They are a well respected team of expert, senior level developers. With a team of 20+ developers, Hashrocket has experience building applications in languages including Ruby on Rails, Clojure, and Go. Hashrocket developers contribute to Ember open source, podcasts, speak at Ember conferences, and train developers to improve their skills.

Hashrocket practices agile methodologies and user-centric design. They work with clients throughout all phases of a project, and they tailor their consulting to the needs of their clients.

Hashrocket has offices in Chicago and San Francisco. Their headquarters are located in Jacksonville, FL.
Visit Website
3
Sparx IT Solutions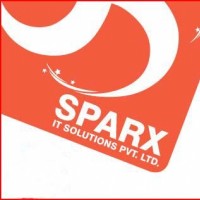 Sparx IT Solutions is a web & app development company that creates user-centric websites. Designing apps that could easily engage the audiences is one among the several profiles of the company. The company has a dedicated team of professionals as a result of which it successfully delivers projects within ...read more.
Sparx IT Solutions is a professional yet reliable Ember development company to work with from start till end. The solution we asked was complex and tricky to develop. They developed the application with finesse and also exceeded all our expectations by finishing the development on time. Really great job done by the entire team!
Visit Website
4
Dockyard
Dockyard is a company that designs and develops simple solutions to complex problems. They strive to provide a solution which is the best fit for the client, while also trying to mitigate development time by using well-tested solutions. Dockyard provides services in web & mobile design, art direction, front end, and back end development.

Dockyard is located in Boston, MA.
5
Wordsuccor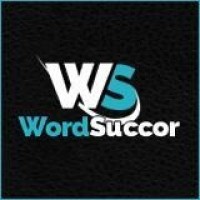 Established in 2010, WordSuccor Ltd. is a well-known WordPress Development Company. Being a trusted name in the world of website and web development, we are committed to rendering exceptional services in across the globe. Our passionate and determined developers make it possible for us to carry WordPress ...read more.
Stellen Infotech has been an important part of my businesses success. They were able to develop my website beyond my expectations. The employees are helpful, and deliver the goods how you want them, when you want them!
WordSuccor Ltd. is one of the leading WordPress Development Company which strives to provide excellent quality products and services. I would love to recommend you their trustworthy services.
WordSuccor is best among all web development companies. I am really amazed after hiring them.
Such a talented team of developers. They are experts of Wordpress!
6
Stride
Stride is a close-knit, NYC startup. They follow agile methodologies, and typically partner with companies to help them improve their business through software. Stride prefers to work with local NYC companies because they believe that co-locating with existing development teams is the best way to help their clients excel. Stride wants to be a true technology partner. They have a strong desire to help software development teams be their best.

Strides primarily engages clients in a few different ways - optimize and improve your team, augment existing teams, or educate developers on best practices and develop those practices through close mentoring.
7
Tilde
Tilde developers have worked on projects big and small. They add developers, but also focus on leveling up teams to put them in a better place once the project is complete. Their goal is to create flexible, innovative products that can be easily maintained. Tilde specializes in projects using Ember. Js, Ruby on Rails and JavaScript. They provide unique expertise to help implement fast, responsive web applications built using Ember. Js.

Tilde is located in Portland, OR. They not only offer consulting services, but will also work with your current developers to train them in best practices and proper development work flows.
8
The Frontside
The Frontside is a team of web developers who have spent the last two years focusing and working on Ember. Js. They have developed a deep expertise and understanding in the framework. Ember allows them to build advanced web applications rapidly and clearly.

The Frontside has put together a team of strong developers to help meet your most ambitious web application ideas. They have built applications from the ground up or jumped into existing ones for many, many clients. The Frontside is located in Austin, TX.
9
Yapp Labs
Yapp Labs is based in the Big Apple - New York City. Their mission is to enrich the Ember community by helping companies develop internal Ember expertise, resolve performance issues, fill in missing functionality in the ecosystem, and ultimately ship great apps.

Their team contributes to Ember core, mentoring new Ember developers, and sharing skills and knowledge with the community as a whole. Yapp Labs is a small team of 4 developers, all experts in Ember.
10
Intertech
Intertech was founded in 1991 - and prides itself on an unwavering commitment to customers, employees and the broader community. This is accomplished through excellent work, smart workplace and financial management, and creative philanthropic involvement. Intertech is the largest combined software developer training company and research-supported consulting firm in Minnesota.

Intertech designs and develops software solutions that power Fortune 500 businesses, mid-sized companies and state government. They are located in Minnesota.
The Contenders
11
Loadsys
Loadsys is a web development company that specializes in custom web application development and WordPress websites. Their process includes requirements determination, wire-framing, product development, testing / QA, deployment and ongoing support. The Loadsys team is comprised of 8 full time developers.

Loadsys leverages Ember. Js to build fast and maintainable website interfaces, while still leveraging CakePHP for the application logic.
12
Iflexion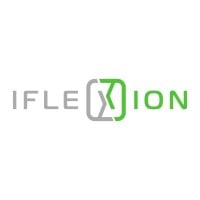 Established in 1999, Iflexion is a global IT solutions company with 400+ employees. Iflexion serves clients from SMBs to Fortune 500 companies in more than 30 countries worldwide. Iflexion has solid experience delivering advanced web & mobile solutions in different areas like web & enterprise ...read more.
13
Pivotal Labs
Pivotal Labs partners with clients to develop software that runs the world's most innovative business platforms. They build highly scalable mobile and web software that reaches across a variety of industry verticals, software platforms and device types. We help you bring a new product vision to market, accelerate existing development efforts and prepare teams to bring agile practices home to strengthen their in-house development.

Pivotal Labs stays on top of the latest technologies - and has been implementing Ember. Js in many of their client applications.
14
Haught Codeworks
Haught Codeworks is a web development firm in Colorado.

They create software that powers the web. Using Ruby on Rails, lean techniques and a collaborative approach, they deliver solutions for various sized businesses. Haught has a small team of veteran software developers that are focused on solving technical problems for their clients. They help businesses with rapid prototypes to validate a new product or service, or pick up the pieces of a technical mess and rescue failed projects. They work with their clients on a variety of project types.
15 BBVA Spain Mobile
16
Planet Argon
Planet Argon (planetargon.com) is a web development agency specializing in Ember.js and Ruby on Rails. They specialize in redesigning and rebuilding existing applications to be more efficient, higher converting, and more intelligent. Planet Argon is based in Portland, Oregon.
17
HTMLPanda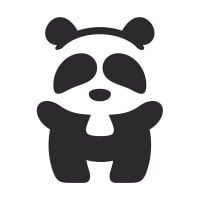 HTMLPanda is a full-services web development agency based in Boston. We're experienced, professional and forward thinking, and our great strength is decoding our client's need into effective solutions. Company offers open-source web development to design to code conversion services. ...read more.
18
Only PSD 2 HTML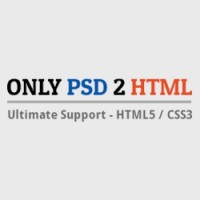 Only PSD 2 HTML is a fast growing IT company proffers excellent quality services for PSD to HTML conversion. We have coding professionals with efficiency to convert any types of PSD designs into HTML files with full functionality. We offer quality services to convert PSD into cross-browser compatible ...read more.
19
DesignSkulls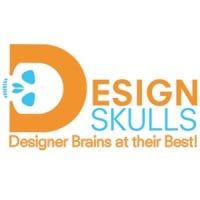 BAdd New Item