Top 10 UI/UX Design Agencies
The list contains top UI/UX design agencies in India. These design agencies are doing the amazing job since a long time.

The Top Ten

1 CssChopper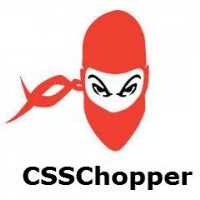 Established in 2009, CSSChopper is a recognized web development company that has successfully served in over 90+countries so far. Backed by a team of 228 odd developers, the company proudly boasts a huge clientele that includes major brands and companies. The ardent developers employed by this company ...read more.
Visit Website
2
Rossul Design
Rossul Design is UI/UX design firms in Canada, with more than 15 years of experience creating highly usable and intuitive designs in both the B2B and the B2C markets.
Visit Website
3
Extentia Design Studio
Extentia is a leading UX/UI design and development company with a team of creative designers who help you with design user experience, user interface, usability, logo design, and mobile UI design.
Visit Website
4
Beard Design
Beard Design was founded in 2012 as an experiment to create a prototype of a modern design studio. What would a design studio of the 21st century look like? Who would it work with? What kind of work would it produce? How would it evolve?
5
Sparx IT Solutions

Sparx IT Solutions is a web & app development company that creates user-centric websites. Designing apps that could easily engage the audiences is one among the several profiles of the company. The company has a dedicated team of professionals as a result of which it successfully delivers projects within ...read more.
The team at Sparx IT Solutions is highly professional. They did splendid work by paying a great attention to details regarding the AngularJS development and have also taken suggestions on changes in a professional manner. Ultimately, the team delivered the best in class project.
We are amazed with the UI/UX layouts designed by the team of Sparx IT Solutions. The final result we got is praiseworthy. Due to the timeliness and quality project delivery, I want to continue a professional and long-lasting relationship with them.
6
HireWebDeveloper

HireWebDeveloper is a recognized web development company known prestigiously for delivering exclusive, reliable and affordable web and app development solutions. Being equipped with world class development solutions, the company also participates in providing web app developers who are meticulously ...read more.
7
Lollypop
Lollypop is a renowned UX UI design agency that specializes in user research, user experience design (UX), user interface design (UI) and frontend development. We are ranked among the top 3 UX/UI design agencies globally and have won many awards and recognition on national and international platforms.
A dedicated UX/UI studio of India with bespoke designs. We create digital experiences that communicate and engage users with companies. Masterpieces are created with fun, laughter, and celebrations.
The best UI UX studio ever, in terms of work, culture and innovative designs!
They are an amazing studio and have good reviews all over.
8
GoodWorkLabs
GoodWorkLabs specialises in building the coolest UX and UI for mobile and software products. The best companies in the world have hired GoodWorkLabs to design the UX and visual design of their products, apps and games. GoodWorkLabs is known to help innovative startups to come up with path-breaking design and UX / UI.
The USP of GoodWorkLabs is that they bring a "design thinking" approach to product building. Attention to detail and intricate designs and UX is what sets apart GoodWorkLabs from the rest.
9
Think360 Studio
We are creative specialists working together as a multidisciplinary team
on the awesome user experience. Think 360 develops strong Logistics App,
POS, eCommerce app, unique branding and intuitive UI/UX.
10
Fleetcreature
FleetCreature was founded in 2011 by Alyssa Reese and Jesse Seavers as a UI/UX Firm specializing in web and mobile design. In 2013, Mike Redmer joined as a partner; in 2014 he became the sole owner and chief executive officer. FleetCreature's team of digital specialists has since grown to offer a wider array of digital solutions, continuing the legacy of delivering expert knowledge, superior quality and unrivaled customer satisfaction to our clients and partners.
The Contenders
11
Uxdesignagency
UXdesignagency UI/UX design portfolio shows how we combine design with a scientific approach
to architect financial interface solutions that delight customers and solve problems
12
Idea Theorem
Idea Theorem is a top UI UX Design firm, creating simple and usable web & mobile experiences
13
Codebrahma
We are having a team who are experts in Javascript (Node Frameworks / React / Vue) and Rails. We have delivered more than 50 projects in the above technology.
Awesome support.
14
Rareview
Since 2002, we've been focused on design and branding. We love to strategize, design slick interfaces, and build awesome products. We also love storytelling. Building brands is about connecting with people, and you do that by telling compelling stories.
15
Codal Inc

It is providing good mobile apps development and user experience design services. Below some example of its work of mobile application development. * Spendwitty * Luxward * Tabd
16
ScreenRoot Interaction Design
It is refreshing to see ScreenRoot's proactive, innovative ideas with amazing creatives quality! They never scream for attention. They are the Wakanda of Black Panther!
Brilliant company who understand the client business and design accordingly
17 Ramotion
18
UX Design Team
On Demand UX/UI and Content Services

"We're a specialised design agency providing on-demand UX services. We leverage technology to bring people closer to the products they love."
19 clay.global
20
NetBramha.com
NetBramha, today is one among the India's top UI/UX design studios. It boasts of having worked with 200+ clients & impacting at-least 100+ million users. As a UI/UX studio offering STRATEGY + DESIGN the team has been successfully delivering design across the globe.

The 30+ strong design team has transformed every possible industry & vertical - be it telecom, banking, consumer, ecommerce, automobile, education, e-learning or retail. The studio has already executed massive projects on new frontiers like virtual reality, augmented technology, gamification, omni-channel experiences etc.

Our clients include unicorns like InMobi, EKA, Flipkart to top MNC's like Microsoft, Cisco, Shell, Petrofac. We love working with promising startups (StoreKing, Botmetric, TaxiforSure) & not-for-profits (Conservation India, India Water Portal etc) that drive impact.
21
Quovantis Technologies
We are a niche user experience design & product development company that works with innovative startups to deliver delightful solutions.
22
Koru UX Design
Koru UX Design - Leading UI UX Design Agency based in USA & India specializing in Enterprise UX Design, Usability Testing, User Research.
Koru UX Design - Leading UI UX Design Agency based in USA & India specializing in Enterprise UX Design, Usability Testing, User Research. www.koruux.com
23
UI Cubic
UI CUBIC is a professional graphic design and development company with a long standing reputation for providing outstanding results whether it'll be Branding, UI/UX Designing, Website development or anything else. To provide excellent design solutions, we make sure that you have a complete understanding of our graphic design process. Under one roof we are able to show our diverse talent with quality results for small/medium businesses.
24
Gobysavvy UX Design
We believe in designing for life. That digital experiences should add value to a person's life. That experiences should solve problems, not create them. That people remember experiences, not products. This takes a deep understanding of human psychology, of designing for people, and for the businesses that serve them.

Since we were founded in 2015, we've had the pleasure of building new digital products for entrepreneurs, introducing UX strategy to SMBs, partnering up with established agencies, supporting Fortune 500 internal teams, and conducting thousands of UX reviews for everyone.
25 Creatlivestudios.com
PSearch List