Top 10 Best Web Development Companies in USA
Top web development companies have had massive growth over the recent years. With industry demands of new and better websites being prominent, the web app development companies have also blossomed at a considerable rate. Web development has been a forerunner USA industrial marketplace and has created a tremendous market outlet. Here is the list of top 10 best Web Development Companies in USA to work for: NuCitrus Technologies

The Top Ten

1 Windzoon Technologies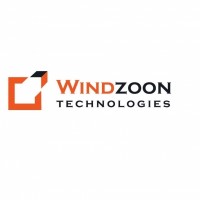 Windzoon Technologies is a premium brand in Web Designing, Web Development & Digital Marketing. They are based in India & the USA and provide digital services globally. Their services are mainly focused on Web and Mobile Application Development, Graphics design, SEO, SMO, Digital Marketing, Outsourcing, etc. Their highly experienced team has been operating in the digital arena for more than 8 years.
Our third successful web development project together and amazed with results as always. Thank you for the efficient work, Windzoon.
Had a Best web development experience with Windzoon Technologies. They not only develop but analyze the problems, integrate the best features and share every single update and details.
Windzoon is so far the best organization I have come across. They built a highly smooth functioning website for our business purpose.
Enthusiastic team and have a very skilled web developing team. Must consider going for Windzoon technologies for web development work.
Visit Website
2
NuCitrus Technologies
NuCitrus Technologies is a web design and development company located in the greater Philadelphia area of Pennsylvania. NuCitrus offers web technology solutions including CMS design and development; eCommerce design and development; and digital marketing services such as; SEO (Search Engine Optimization), CRO (Conversion Rate Optimization), and SMO (Social Media Optimization).
NuCitrus Technologies understand that responsive websites have become a commanding tool for businesses who are looking to deliver a product or services. The best web design and development services, cooperating with your customers to sell products as well as to keep running your business running smoothly.
When you work with NuCitrus to develop a CMS or eCommerce website for your business or to design a custom business application you receive excellent customer service, expert marketing insights, and a team of professional programmers.
Visit Website
3
Willow Tree INC
WillowTree, Inc. is an industry-leading mobile product agency. Since 2007, our team of award-winning mobile strategists, UX/UI designers, and software engineers have delivered over 300 mobile solutions to the world's leading enterprise and consumer-facing companies, including GE, Johnson & Johnson, Time Warner, AOL, AEG, and Regal Cinemas.
Visit Website
4
Followbright
Since 2002 Followbright award-winning team of web consultants, creatives, and coders have acted as trusted guides to hundreds of businesses, organizations, and well-funded entrepreneurs/startups looking for high-end website planning, problem-solving, consulting, and development.
While their designs have been featured in galleries and development work is award-winning, businesses typically come to them when they're looking for more than just an attractive website.
5
Django Stars
Django Stars a full-service web and mobile development company. We provide our clients with creative solutions to help them drive the business forward and achieve goals.
Today we are a top agile software development house in Europe with over 40 full-time employees (no freelancers).
6
ImageX Media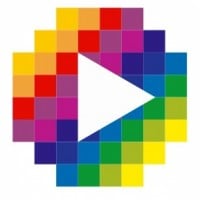 ImageX Media is a web design and development agency headquartered in Canada. Founded in 2001, the company offers services like website design, development, and digital marketing. ImageX Media focuses on creating effective digital strategies and solutions that drive business growth. The company aims to be a top choice for organizations looking for high-quality web development and digital services.
Founded in 2001, ImageX is a technology & web agency with a global reach. We've help brands across the world such as Disney, Apple, YMCA, Samsung, Adidas, Adobe and Stanford University architect complex technical solutions and create meaningful digital experiences through user experience, content strategy, stunning visual design and ongoing digital strategy.
7
iMOBDEV Technologies
In a competitive edge, a full-featured website is a basic need for the business promotion. iMOBDEV has a large pool of resources for developing the multi-functional web portals. Custom web application development company offers line-up services for front-end & back-end services. Programmers code smartly & convert a simple website into a powerful business tool. Pretty web graphics designs are the great weapons to beat competitors in a Cyberspace. Mobile responsive websites crafted by the skilled in-house web developers offer pleasant browsing experience to each visitor.
8
Unleashed-Technologies
Unleashed Technologies is the open source technologists driven to deliver measurable success. Unleashed Technologies is an enterprise Wosting® (web + hosting) firm based in Columbia, Maryland, providing complete solutions to our clients across multiple vertical markets.
With unparalleled web design, web development and integration capabilities, Unleashed Technologies delivers custom, cost-effective digital presences that create an exceptional user experience while achieving key business objectives.
9
Itransition
Itransition is a trusted global software development company with more than 16 years of professional experience. We deliver a full spectrum of software consulting and development services to clients from more than 30 countries. Over 1300 + diverse IT professionals with strong technology skills and business knowledge and mature methodologies enable us to effectively handle software projects of any scale and complexity.
10
Iflexion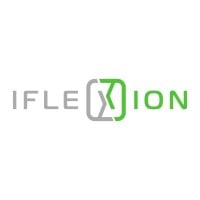 Established in 1999, Iflexion is a global IT solutions company with 400+ employees. Iflexion serves clients from SMBs to Fortune 500 companies in more than 30 countries worldwide. Iflexion has solid experience delivering advanced web & mobile solutions in different areas like web & enterprise portals, enterprise content, omnichannel ecommerce, digital learning, enterprise mobility, business process automation, digital content distribution.
Iflexion is an established web development company delivering full-cycle web and mobile development services of any complexity with more than 17 years of business experience. Iflexion has a strong team of 400 skilled IT experts. Our clients have in common their awareness that they need a professional digital solution to generate revenue streams, establish communication channels or streamline business operations.
The Contenders
11
Webby Central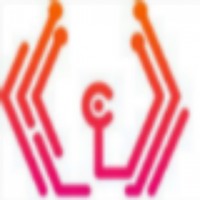 Webby Central is a US-based growth driven agency located in Walpole, MA. We help clients to achieve core business objectives using our web design, branding and digital marketing services.
12
MentorMate
An industry veteran of over 16 years, MentorMate meets complex business challenges with native, hybrid and custom software development. We think big, design smart and develop fast for all screens, projects and teams accelerating digital ideas with end-to-end technology services.
With seven offices in Minnesota, Sweden and Bulgaria, our strategists, designers, architects, developers and quality assurance engineers blend onshore flexibility with offshore economy delivering value for clients near and far.
13
World Web Technology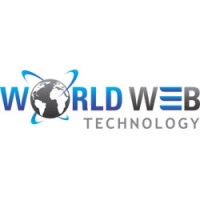 14
Galaxy Weblinks Inc.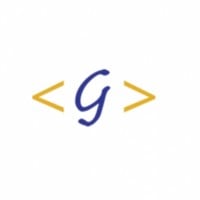 Galaxy Weblinks is a technology company offering web development and software solutions. Headquartered in the U.S., the company aims to provide high-quality, cost-effective services for businesses of all sizes. Galaxy Weblinks focuses on innovation and aims to deliver scalable solutions tailored to client needs.
BAdd New Item