Top Ten YouTube Vloggers
1
Casey Neistat
He puts SO MUCH EFFORT into his videos in a way that's unreal. He doesn't rely on overly shaky camera work, fast jump cuts, or amateurity, he puts so much detail into them & his ideas are great & so are his stories. Too bad he stopped daily vlogging though, because his schedule was history & so is his quality. - SamanthaRosie
Why is an awful person like Logan Paul at number 1 on this list, let alone even on this list to begin with? - ModernSpongeBobSucks
Did this guy film a dead body? No. - 445956
Casey Neistat should be number one on this list.
2
Logan Paul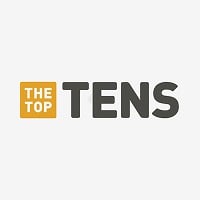 Logan Alexander Paul is an American social media entertainer and actor. He first gained fame through videos shared on the internet video service Vine, in which the athletic Paul engages in physical comedy, including slapstick pratfalls and public splits.
Logan Paul should be OFF THIS LIST! He filmed a dead body and laughed at it, which caused complaints & fear over the safety of watching content on YouTube. Thankfully he quit daily vlogging, but he still vlogs & messes around. He's pulled other bad moves as well, such as making fun of animals. - SamanthaRosie
Awful douche. Why is he so popular?
No. Get him to last page. He filmed a dead body and laughed. - TeamRocket747
I'll be honest with you, I never even liked Logan Paul before the dead body incident. YouTube would be better off without this arrogant nutjob.
3
Jake Paul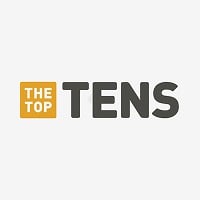 Jake Joseph Paul is an American actor and YouTube personality who rose to internet fame on the now-defunct video application Vine. Paul is known for playing the role of Dirk on the Disney Channel series Bizaardvark.
This guy is awful
Yes Jake Paul is savage
Jake Paul is the ball - toptenforlife
Jake Paul rocks - toptenforlife
4
Roman Atwood
ROMAN EMPIRE UNITE TO MINECRAFT THE BUM!
Best vlogger. His vlogs are so positive and entertaining. His vlogs always send a message.
Always so happy. Doesn't get in Youtube beef. And overall the best vlogger
5
Dan and Phil
So someone who filmed a dead body and laughed at it is better vloggers than Dan and Phil? Blasphemy!
After Zoella, the greatest YouTube & vlogger in U.K. history, quit, the biggest active YouTubers & vloggers in the U.K. now are Dan & Phil, but they're NOTHING compared to Zoella in subscribers & record history she achieved. - SamanthaRosie
6 Faze banks
7
Ugly God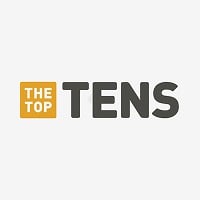 8
zoella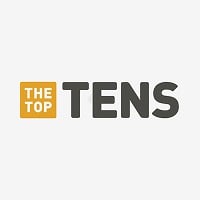 Zoe Elizabeth Sugg is an English YouTuber, vlogger, businesswoman and author. She is also known by her YouTube username, Zoella.
Zoella is actually the best vlogger in britain she got an award for it!
9 Alissa Violet
10
Tyler Oakley
His hair is fantastic.
Tyler is my queen
Did any one else realize it says TAYLOR oakly or is it just me
The Newcomers
? Gloom (Cassie)
The Contenders
11 alfiegames
12 TroyeSivan18
13
RomanAtwoodVlogs
I agree he's the best
He is the best
Roman is probably the most positive person ever. Also he vlogs everyday no matter what. I honestly think he deserves way more credit and belongs in the top 5.
Roman has a positive attitude. Roman, Brit, Noah, and Kane are AMAZING. by the way. Smile More
14
David Dobrik
He's very good on the comedy and stories, though his filming techniques aren't. - SamanthaRosie
Definitely my favorite vlogger. He should be higher.
A new vlogger who is a whole lot different to other vloggers. He makes short videos which includes parts of his very interesting and funny day, hilarious skits and much more. He is my favourite youtuber who deserves more recognition.
15
RiceGum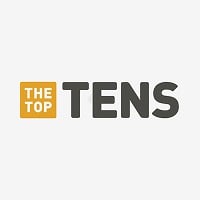 Bryan Le, known by his online pseudonym RiceGum, is an American YouTube personality and musician. As of May 2018, his main YouTube channel, RiceGum, has 10.4 million subscribers, with an additional 1.5 million subscribers on his second channel, RiceGumExtra.
yes
16
Bratayley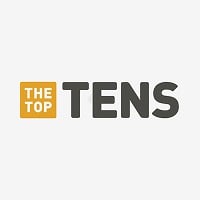 Rest In Peace Caleb, Rest In Peace.
Annie, Hayley... The both went through so much growing up! Annie is now an independent teenager, and Hayley is so confident and sassy! Love this family!
They're funny and entertaining and definitely suitable for kids.
R.I.P. Caleb Logan. - SamanthaRosie
17 sawyerhartman
18 JacksGap
19 shaytards
20
PewDiePie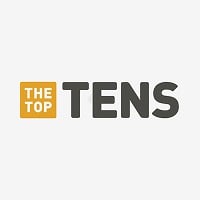 Felix Arvid Ulf Kjellberg (born October 24, 1989), better known by his online alias PewDiePie, is a Swedish web-based comedian video producer, and commentary channel. He is best known for his Let's Play commentaries and Vlogs on YouTube. He is known for being the most subscribed-to YouTuber on the website, ...read more.
He not even vlogger
He is gorgeous ok.
He is a hilarious, relatable vlogger, who just won't stop making me laugh. usually I don't watch youtubers who swear, but Pewds is definitely an exception
21 Jim Chapman
22 Grace Helbig
23 Tanya Burr
24
DoseOfFousey
He's the best. He's like the godfather of YouTube. I live this guy he helped me so much he also motivates me and a lotta people
This cannel is the best cause the Grind don't stop, the tea stays green and the lions stay rawrin and remember don't sweat the small stuff raww
Goood moanin, too the BEST family on YouTube *Ding* HE'S ONE OF THE BEST VLOGGERS/PRANKSTERS EVEEER
25
Daily Bumps
They are literally bæ.
26
Chilly
She deserves to be much more popular! - Micharoni
27 SprinkleofGlitter
28
NigaHiga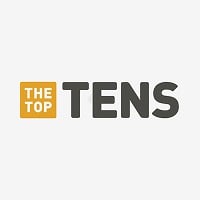 Ryan Higa, born June 6, 1990, best known as his YouTube username nigahiga, is an American comedian, YouTube personality, and actor. He's best known for his comedy videos, which have been viewed over 3 billion times. His channel was once the most subscribed on YouTube from 2009-2011, longer than any ...read more.
Funny Vlogger he is
Back then blogging was just talking in front of a camera about...pretty much anything. This guy does it the best.
29 Fine Bros
30 Mr. Beast
31
AmazingPhil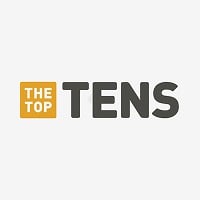 Philip Michael "Phil" Lester is an English YouTuber and former radio personality from Rawtenstall in the valley of Rossendale, Lancashire. He is best known for his YouTube channel AmazingPhil.
It's too bad I couldn't vote for both Phil AND Dan; they're both just so hilarious.
Phil is amazing! He should be #1!
32
Danisnotonfire
Dan is the best he should be higher than this
Why is he on here?! He sucks!
33 Marcus Butler
34
ThacherJoe
Thatcher joe is amazing I love his videos he is awesome and funny should be no. 1- max fenn
Umm...get him to no. 1
35
Shane Dawson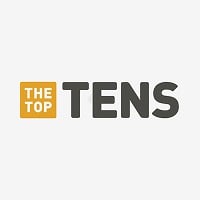 Shane Lee Yaw, known professionally as Shane Dawson, is an American YouTuber, writer, comedian, actor, director, musician, and media personality.
36
Joey Graceffa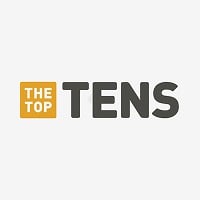 What?!? He's this low!
Why is he not number one on this list
37
Connor Franta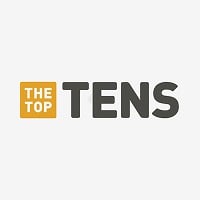 38 CTFxC
39
BFvsGF
They are the best YouTube vloggers and I just love them.
Jesse and Jeana, with what started out with their pranks, which have always made me smile. And now their vlogs and challenges too! They post on BFvsGF daily, and they're one of my favourite YouTubers ever!
41
Adam Saleh
He is very dedicated and hardworking, best youtuber and vlogger out there
42 Legend Boy 10
43 GGAPGaming
44
GGVlogs
Best vlogger ever - Graydon
45 Alex Wassabi (Wassabi Productions)
46
Charles Trippy
He did 3,653 daily vlogs, the most ever done by anyone. A historic record.
BAdd New Item