Top Ten Best Actors and Actresses Who Died Too Soon
Philip Seymour Hoffman died today, February 2, 2014, which is a bummer. It made me think of other actors and actresses who died too soon. There are many, but I tried to narrow it down to the most talented who had a body of work that exemplified that talent.
The Top Ten
James Dean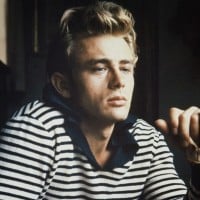 James Byron Dean was an American actor. He is a cultural icon of teenage disillusionment and social estrangement, as expressed in the title of his most celebrated film, Rebel Without a Cause, in which he starred as troubled teenager Jim Stark.
Unmatched Oscar nominations for his movies: 2/3 of his movies were nominated for Best Actor... And feat that has been unmatched. -
He only had three films: East of Eden, Rebel Without a Cause, and Giant; however, his talent was unmistakable. - Blue_Devereaux
I always liked him on rebel without a cause
He was a bad ass
River Phoenix

River Jude Phoenix, born River Jude Bottom (August 23, 1970 – October 31, 1993) was an American actor, musician, and activist. He was the older brother of Rain Phoenix, Joaquin Phoenix, Liberty Phoenix and Summer Phoenix.
Damn.. I fell in love to him since stand by me and could believe that he really died too soon
Greatest actor and a pure soul Breathtakingly beautiful
Unique!
No one like him.He was talented,passionate and pure.The best actor ever.Going too soon
Heath Ledger

Heath Andrew Ledger was an Australian actor and director. After performing roles in Australian television and film during the 1990s, Ledger left for the United States in 1998 to develop his film career.
His death seems so strange to me. Never thought of him dying.
He is the best...
Ledger was the best Joker
Come on he was THE JOKER!
Philip Seymour Hoffman
Some people are just too brilliant and sensitive for this harsh world. We were lucky to have him for as long as we did
Was so in love with his brilliance, wit, humor and unabashed charm. Miss him so much!
Best actor of his generation
The best there ever was!
Marilyn Monroe

Marilyn Monroe (born Norma Jeane Mortenson Baker; June 1, 1926 – August 5, 1962) was an American actress, singer and model. Decades after her unexpected death, she has remained one of Hollywood's greatest sex symbols with her eye-catching style, champagne blond hair, and breathless manner of speaking. ...read more.
Marilyn was a beautiful woman who could take some fabulous pictures. I have many that are here her in everyday life. The few movies that I saw her in but never watched all the way through so I can't say she was a good actress but I can say is that she photographed beautifully.
Joe whispers I love you
James Gandolfini

Natalie Wood

Natalie Wood, born Natalie Zacharenko (July 20, 1938 – November 28 or 29, 1981) was an American film and television actress. She is best known for her role opposite James Dean in Rebel Without a Cause and as Maria in West Side Story. But the American icon remains infamously known for the circumstances ...read more.
Miracle on 34th street
Paul Walker

Paul William Walker IV was an American actor . Walker began his career guest-starring in several television shows such as The Young and the Restless and Touched by an Angel .
He's good at acting - JaysTop10List
John Belushi

John Adam Belushi was an American comedian, actor, and singer. Belushi is best known for his "intense energy and raucous attitude" which he displayed as one of the seven original cast members of the NBC sketch comedy show Saturday Night Live.
John Candy

John Franklin Candy was a Canadian actor and comedian, mainly in American films such as Planes, Trains and Automobiles and Uncle Buck.
Wish he was still around today :(
The Contenders
Natasha Richardson

Natasha Jane Richardson was an English-American actress of stage and screen. Richardson was a member of the Redgrave family, being the daughter of actress Vanessa Redgrave and director/producer Tony Richardson, and the granddaughter of Michael Redgrave and Rachel Kempson.
*Sniff* I only saw one of her films, she ended up being my favorite character, that film is The Parent Trap. I got so sad when I found out she died, The Parent Trap will always be one of my favorite films. - LpsDisneyTmntFreak
Brandon Lee

Brandon Bruce Lee (February 1, 1965 - March 31, 1993), was an American actor and martial artist. He was the son of martial artist and film actor Bruce Lee and teacher Linda Lee Cadwell, the grandson of Cantonese opera singer Lee Hoi-chuen, and brother of Shannon Lee. He died (at the age of 28) during ...read more.
Watch the movie the crow
Look of the joker in the dark knight was copied from brandon's look
Anton Yelchin

Anton Viktorovich Yelchin (March 11th 1989 - June 19th 2016) was a Russian born American actor, known for playing Pavel Chekov in the Star Trek reboot series. He died in June 19th 2016 aged 27 from blunt trauma asphyxiation after being crushed by his own car outside his home.
Bruce Lee

Bruce Lee was a Hong Kong American martial artist, action film actor, martial arts instructor, philosopher, filmmaker, and the founder of Jeet Kune Do.
His son, Brandon, also died young - Blue_Devereaux
Heather O'Rourke

Heather O'Rourke was an American child actress. She was discovered by director Steven Spielberg when she was visiting MGM's studios.
One of the cast of the cursed movie "Poltergeist"; died suddenly and tragically of a stomach ailment at the age of 13.
She died so young ),:. She was great in the movie "Poltergeist". - BlueDiamondFromNowhere
Phil Hartman

Philip Edward "Phil" Hartman was a Canadian-American actor, voice actor, comedian, screenwriter, and graphic artist.
Chris Farley

Christopher Crosby Farley was an American actor and comedian. Farley was known for his loud, energetic comedic style.
Jean Harlow

Jean Harlow, born Harlean Harlow Carpenter (March 3, 1911 – June 7, 1937) was an American film actress and sex symbol of the 1930s. ...read more.
Corey Haim

Corey Haim was born on December 23 1971, in Toronto Ontario. He grew up in the Toronto suburbs of Thornhill and Willowdale, and attended such schools as Pineway Public School, Baythorn Public School, German Mills Public School, and Zion Heights Junior High School. ...read more.
Robin Williams

Robin McLaurin Williams was an American actor and comedian. Starting as a stand-up comedian in San Francisco and Los Angeles in the mid-1970s, he is credited with leading San Francisco's comedy renaissance. He died in 2014.
We're lucky we had him for as long as we did. There is no one like him. Irreplaceable, brilliant and other worldly.
His smile lit up the lives of millions.
Leonard Nimoy

Leonard Simon Nimoy was an American actor, film director, photographer, author, singer, and songwriter.
Gary Coleman

Gary Wayne Coleman was an American actor, best known for his role as Arnold Jackson in Diff'rent Strokes.
Carrie Fisher

Carrie Frances Fisher was an American actress, screenwriter, author, producer, and humorist. She was the daughter of singer Eddie Fisher and actress Debbie Reynolds. Fisher was known for playing Princess Leia in the Star Wars film series.
Patrick Swayze

Patrick Wayne Swayze was an American actor, dancer, singer, and songwriter. Having gained fame with appearances in films during the 1980s, he became popular for playing tough guys and romantic lead males.
Christopher Latta
PSearch List