Top 10 Attractions at Disney World for Adults
The Top Ten
1
The Twilight Zone Tower of Terror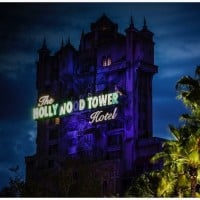 The Twilight Zone Tower of Terror, also known as Tower of Terror, is an accelerated drop tower dark ride located at Disney's Hollywood Studios, Tokyo DisneySea, Walt Disney Studios Park, and formerly located at Disney California Adventure Park. Except for the Tokyo DisneySea version, the attractions are inspired by Rod Serling's anthology television series, The Twilight Zone, and take place in the... read more
It lives up to its name by launching & dropping you randomly, complete with creepy theming and a terrifying story. Don't be fooled by its 40-inch height requirement. The ride is so intense that children can be traumatized for the rest of the day.
2
Avatar Flight of Passage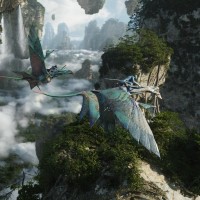 If you are prone to vertigo & sensory overload, this ride is said to be too intense for you. It's designed to trick you into thinking you're swooping around thousands of feet in the air at high speeds. Some parts even give you the sense that you're going to crash or even go upside down. It's not for the faint of heart.
3
Splash Mountain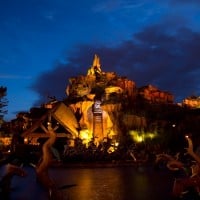 Splash Mountain is a log flume at Disneyland, Tokyo Disneyland, and formerly the Magic Kingdom at the Walt Disney World Resort, based on the characters, stories, and songs originally from the 1946 Disney film Song of the South until controversy & petitions regarding racial history since the George Floyd protests led to a retheming on the U.S. versions based on the 2009 film The Princess and the Frog... read more
Now renamed Tiana's Bayou Adventure in the wake of protests following George Floyd's death, this is among the least adult-oriented attractions on this list. It appeals to many children as well, although it does feature a big drop that is fairly tall & steep. You can also get wet on this ride.
4
Test Track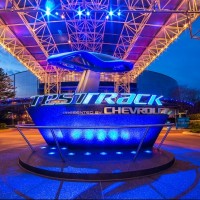 This is another attraction that appeals to people of all ages, despite being the fastest ride at Disney World. Some of its coasters are even more thrilling & intense, as this ride takes longer to reach its top speed, which is nearly 65 mph.
5
Mission: SPACE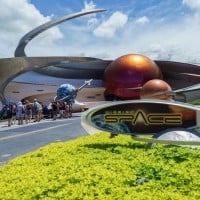 Mission: Space is a centrifugal motion simulator thrill ride at Epcot in Walt Disney World Resort in Orlando, Florida.
When it comes to physical intensity, this should really top the list. So intense that it's better branded as extreme, it offers 2 levels: Mars & Earth. The Earth mission offers a family-friendly trip around Earth, though you must navigate a storm during landing. The Mars mission is a nightmare level, subjecting you to 2.5G for enough time to immobilize you & make you feel sensations you've likely never experienced before - unless you're an astronaut, for example. It's the number 1 example of theme park attractions, not only at Disney World but also worldwide, that aggravate motion sickness. Many riders feel seriously sick for long periods afterward. Additionally, both levels take place in small, enclosed spaces like capsules, causing problems for those with even a slight bit of claustrophobia, yet breakdowns would leave such guests with PTSD for perhaps the rest of their lives. This makes it the most terrifying ground-based attraction, which could surely make both children & adults think twice about their life choices.
6
Expedition Everest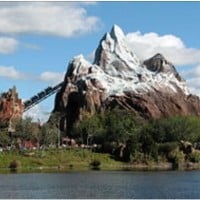 Though it has a 44-inch height requirement, this ride is known for being too thrilling for many people of that height. It is more appealing to adults who can handle heights, high speed & fairly intense G-forces. The story is also known to be more intense than those of most other attractions here.
7
Kali River Rapids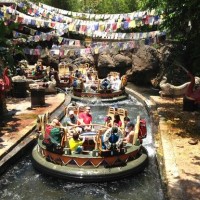 This is really more of a family attraction, as it's not so intense. However, you do go down a moderate drop & do get wet & even soaked.
8
Living with the Land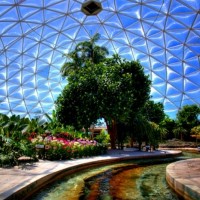 Another family attraction, this is the most family-friendly ride on this list.
9
Na'vi River Journey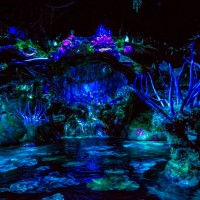 10
Space Mountain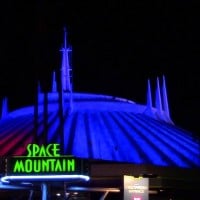 Space Mountain is the name of a space-themed indoor roller coaster attraction located at five of the Magic Kingdom-style Disney Parks.
This is yet another family attraction that appeals to a wide audience. However, it tends to attract a somewhat older crowd than rides like the Barnstormer, 7 Dwarfs Mine Train & Big Thunder Mountain Railroad. 1 reason is its 44-inch height requirement. Additionally, the ride is mostly in the dark & has sharp turns & drops that are rough, though the nostalgia's the main reason it's popular.
The Contenders
11
Guardians of the Galaxy: Cosmic Rewind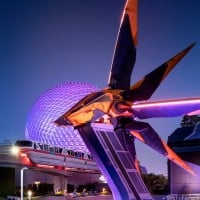 Though it bears similarities to Space Mountain, this ride is far more thrilling. It might remind you of Hyperspace Mountain at Disneyland Paris, although it doesn't have inversions, which would make that even more thrilling than this. The ride features omnimover seats, a backward launch, & loud music from 6 different songs. Despite its 42-inch height requirement, which may trick kids into thinking it's a family attraction, it is generally considered to be at the threshold of what is truly thrilling for adults who enjoy intense rides.
12
TRON Lightcycle / Run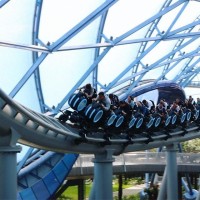 Based on the attraction at Shanghai Disney, this ride is unusually tall for a park that was originally geared towards families. It features an intense launch & loud onboard audio. If you thought you had experienced all the thrills Magic Kingdom has to offer, you're in for a big surprise when you ride this. The description doesn't fully capture the thrills, but that's the point.
13
Rock 'n' Roller Coaster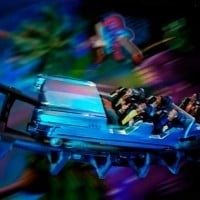 This coaster is particularly appealing to adults. It has a 48-inch height & is known for its intense launch. The ride also features 3 inversions, periods of darkness & extremely loud music from Aerosmith. This makes it too intense for many younger guests.
BAdd New Item