Top Ten Defunct Disneyland Attractions
This is a list of attractions at Disneyland California that are no longer operating.

The Top Ten

1 PeopleMover (July 2, 1967 - August 21, 1995)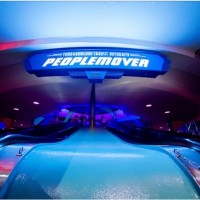 In case you're wondering why there's a strange white track in Tomorrowland near Autopia, it's because there used to be 2 different rides that used the track between 1967 - 2000, but both rides that used the track were shut down. The first ride that used the track was the PeopleMover ride and the 2nd ride that used the track was the short lived Rocket Rods.

To this day, the old PeopleMover/Rocket Rods track is still there, but it remains abandoned.
This was a ride to give us an idea of transportation in the future.

They closed it in 1995, and replaced it with Rocket Rods, but proved too dangerous, and since it required a slower speed to move through such sharp turns, especially for rockets, and then they broke down, and Disney closed that too.
At Disney World, they still have it, its's called the Tomorrowland Transit Authority PeopleMover.
Rocket Rods was rank!
2
The Twilight Zone Tower of Terror (May 5, 2004 - January 6, 2017)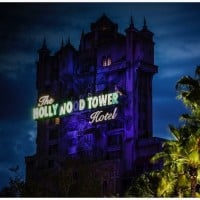 The Twilight Zone Tower of Terror, also known as Tower of Terror, is an accelerated drop tower dark ride located at Disney's Hollywood Studios, Tokyo DisneySea, Walt Disney Studios Park, and formerly located at Disney California Adventure Park. Except for the Tokyo DisneySea version, the attractions are inspired by Rod Serling's anthology television series, The Twilight Zone, and take place in the fictional Hollywood Tower Hotel in Hollywood, California.
This was one of the best Disney rides ever created, the perfect story to attract kids and adults alike, and even the perfect scare.

I can't believe they closed this down for some stupid Guardians ride, Guardians of the Galaxy: Mission Breakout.

This shows us how greedy Disney is, and so are other companies, and that they make new ones just to get mindless "fans" to give Disney their money.

Deserved better.
I'll always miss Tower of Terror. This was the first ever drop ride I rode.
This was another ride I went on in May 2014 and it was the 1st drop tower ride I've ever rode.
3
Luigi's Flying Tires (June 15, 2012 - February 17, 2015)
This replaced Flying Saucers, this, like the former, was a trackless ride, meaning powered my magnets controlled by a computer system "telling them where to move".

They replaced it in 2015 with Luigi's Rollickin' Roadsters.
4
Rocket to the Moon (July 22, 1955 - 1966)
This was a show that simulated a mission to the Moon, it was closed when man was about to take first steps to the Moon.
It got replaced with Mission to Mars, which gives us ideas and hope of when/if/how we'll go to Mars.
5
Mission to Mars (March 21, 1975 - November 2, 1992)
This show gives us an idea of us going to Mars someday in the future.
Yet they closed it in November 2, 1992, yet the Disney World version closed for The ExtraTERRORestrial Alien Encounter, which was one of the best and the Scariest attraction in all of Disney, and that too got closed, and replaced with the worst attraction of all time: Stitch's Great Escape.
Nowadays, the ride to simulate a mission to Mars is Mission: SPACE in Epcot at Disney World, and it's so intense that they divided it into 2 versions, green and orange, yet it accurately simulates what it's like to go to space on a mission to Mars.
6
Rocket Rods (May 22, 1998 - September 25, 2000)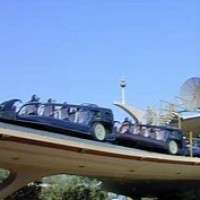 This ride only remained open for 2 years before it permanently closed in September 2000 due to safety issues. I've also heard that this ride broke down pretty often, which was probably another factor in the decision to get rid of the ride.
It replaced the beloved PeopleMover, but became too dangerous and closed down.
They should've kept the PeopleMover, but Disney refuses to.
7
Flying Saucers (August 6, 1991 - August 5, 1996)
This was perhaps the 1st trackless ride ever made, which got replaced with Luigi's Flying Tires, and then replaced with Luigi's Rollickin' Roadsters.
8
Carousel of Progress (July 2, 1967 - September 9, 1973)
A classic ride showing us the goods of tomorrow, used to be a part of the New York World's Fair, then that closed down, and this closed down too, in 1973.

At least the Disney World version is still there, and they better not remove it, or they're gonna pay.
9
America Sings (June 29, 1974 - April 10, 1988)
Such a big hit, entertaining everyone with their songs, shame they got removed, and got replaced with Innoventions, but that too got removed.

Disney just cares too much about money, because they just want more people giving them their money.

Have you ever read the Greedy Triangle, and the triangle felt desperate and said" if I had just one more side", obviously they're greedy.
10 Innoventions (July 3, 1988 - November 10, 1998)
The Contenders
11
Goofy's Sky School (July 1, 2011 - August 20, 2017)
I thought it was still operating...
12 California Screamin' (February 8, 2001 - January 8, 2018)
13
Mickey's Fun Wheel (May 4, 2009 - June 23, 2018)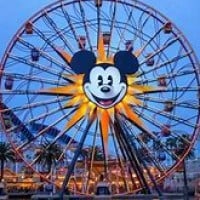 I remember going on this ride in May 2014 when it was still known as "Mickey's Fun Wheel" before it was rethemed in 2018.
It was closed to be rethemed into Pixar Pal-A-Round for Pixar Pier.
14
The Country Bear Jamboree (March 4 1972- September 9 2001)
Best Disney attraction ever created!
15
Superstar Limo (February 8, 2001 - January 11, 2002)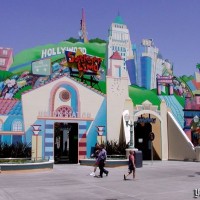 If you thought Rocket Rods was a failure, Superstar Limo didn't even last a year before it was shut down in January 2002, 11 months after it opened in February 2001.
16 Soarin' Over California (February 8, 2001 - June 15, 2016)
17
Mulholland Madness (February 8, 2001 - October 12, 2010)
It was a wild mouse roller coaster that was about Mulholland Drive in L.A., named after William Mulholland.
It was closed for refurbishment in October 12, 2010 to be rethemed into Goofy's Sky School, which is about Goofy's flight training.
18
It's Tough to Be a Bug (February 8, 2001 - March 19, 2018)
Closed because Bug's Land is being replaced by Marvel Land, which is just an example of Disney's stupidity gained from being greedy.
BAdd New Item