Top 10 Theme Park Rides that Cause the Worst Motion Sickness
Don't go on any of these rides with a full stomach!

The Top Ten

1 The Simpsons Ride (Universal Studios)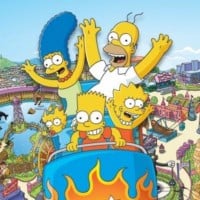 Mission: Space may be notorious for being incredibly motion-sickness inducing, but at least it doesn't completely jerk you around like this thing does!
Not only made me nauseous, but induced a full blown panic attack. Very jerky and claustrophobic.
Don't usually get motion sickness, but this one got to me. Please avoid if you get sick easily
That didn't happen to me
2
Mission: Space (Epcot)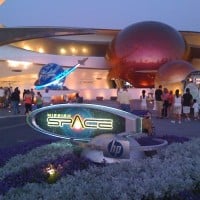 Mission: Space is a centrifugal motion simulator thrill ride at Epcot in Walt Disney World Resort in Orlando, Florida.
Mission: Space Orange Version to be exact. I have never ridden this ride without feeling at least a little nauseous afterwards. Even with the addition of the much milder Green Version, which doesn't spin, the controversy over the original ride and it's intensity has kept many people turned off of it.
I went on the Orange ride and then my stomach hurted when I got off the ride and I vomited the next morning at the hotel but I recovered not long after that.
Worse! A kid dies on this ride 13 years ago
I'm gonna ride it this summer.
3
Despicable Me: Minion Mayhem (Universal Studios)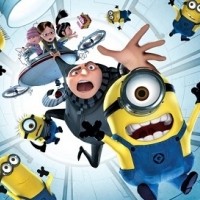 Going into this ride, you probably wouldn't think it would be all that bad. Haha...WRONG!
4
Hollywood Rip Ride Rockit (Universal Studios)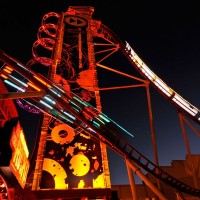 Another great ride, but it's definitely not the kindest to your body.
Jerky and headache inducing, I don't see how it got so popular?
5
Harry Potter and the Forbidden Journey (Islands of Adventure)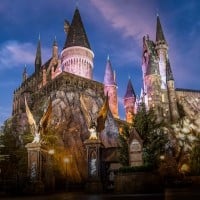 It makes you sick that a book written by a British author and the theme park is in America.
The Americans also changed Philosophers Stone to Sorcerer's Stone so another bad reason to build it there.
Incredible ride, but wow does it make you feel sick afterwards.
Yeah. I was stumbling after that ride. I had to hold on to the rail. Love the ride though
6
Transformers: The Ride (Universal Studios)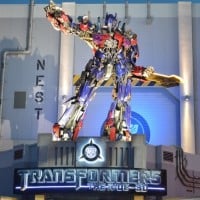 My little cousin rode this with me and my other cousins and sister and he DID NOT get sick from it. He was 4 at the time. (And he throws up quite often back then! )
7
Star Tours (Disney's Hollywood Studios)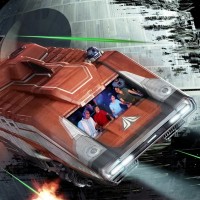 Star Tours was a motion simulator attraction at several Disney theme parks, based on the successful Star Wars film series created by George Lucas.
8
Dinosaur (Disney's Animal Kingdom)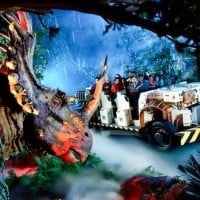 9
Harry Potter and the Escape From Gringotts (Universal Studios)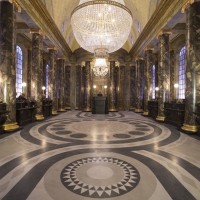 Ugh! have you ever felt like and wanted to throw up but you couldn't? That was me after this ride
10
The Incredible Hulk (Islands of Adventure)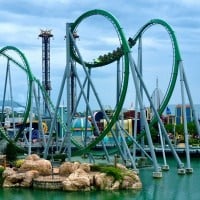 I didn't want to go on this one, but I saw it, and I got dizzy just watching it.
The Contenders
11
Race Through New York Starring Jimmy Fallon (Universal Studios Florida)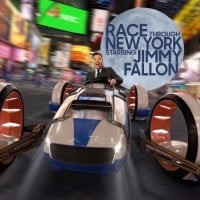 A lot of people staggered off this ride and a few even threw up.
Wow... This one made me throw up, but it was really fun.
Worst simulator ever.
12
Saw (Thorpe Park)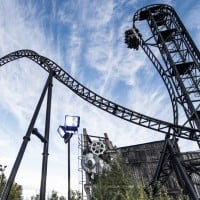 13
Mad Tea Party (Magic Kingdom)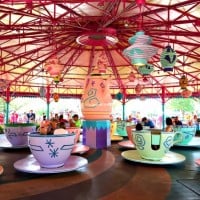 UGH! My vision was damaged for the rest of the week.
Or any spinning teacups ride for that matter.
14
The Smiler (Alton Towers)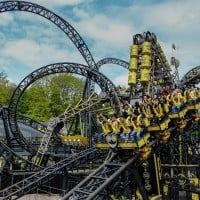 You actually see a creepy commercial about The Smiler. But that creepy commercial turned out into a reality when it comes to accidents. Back in 2015, one of the empty carriage of this ride sent around 2pm, then another group of was put on the track just before the test carriage could have finished its run. Due to the fact that the ride have frequent technical difficulties and the engineers ignored the safety procedures in order to procure the bonus. The test ride ran into difficulties at the bottom of the loops and a safety break automatically kicked in as a result of CRASH! When another platoon of a 16 riders in total went down through the loop over 50 miles per hour and BAM! Get smashed to the back! Never again.
The smiler incident was a 1 time error, get over it, it was 5 years ago, I feel bad too but get the heck over it and man up.
Made mom almost puke
15
Steel Vengeance (Cedar Point)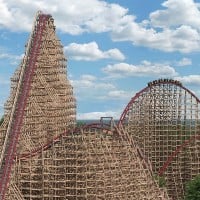 16
Primeval Whirl (Disney's Animal Kingdom)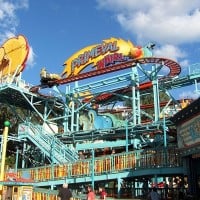 Nope. Too tame for me.
17
Hyperspace Mountain (Disneyland Paris)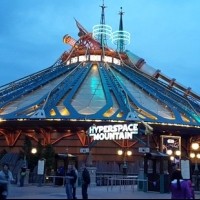 It's in the dark and contains 3 loops and it's rather long. I got sick after riding it.
18
Manta (SeaWorld Orlando)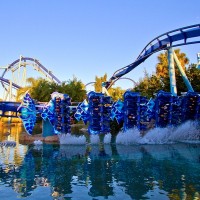 You face your stomach and head toward the ground and go through a pretzel loop and many twists and turns and a corkscrew.
The loop at the beginning is especially intense and combined with the "flying" position, is enough to make some people motion sick.
19
Mako (SeaWorld Orlando)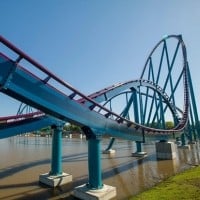 A 200' B&M hypercoaster that involves lots of hills and twists where you go at 73 mph, it's the tallest, longest, and fastest roller coaster in Orlando and the seating only includes a lap bar, the ride revolves extremely on airtime, so think twice before going, you might get sick.
20
Typhoon (Santa Cruz Beach Boardwalk)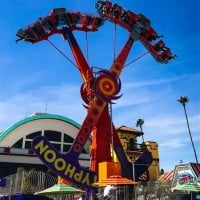 I got nauseous after riding this, but it was so worth it! (No, I didn't throw up afterwards. I have a strong stomach! )
21
Top Thrill Dragster (Cedar Point)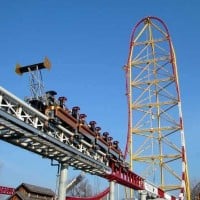 22 Cranium Shaker (Diary of a Wimpy Kid)
23
Millennium Force (Cedar Point)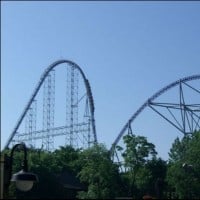 24
Body Wars - Epcot (1989-2007)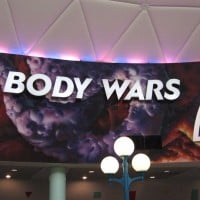 25
Colossus (Thorpe Park)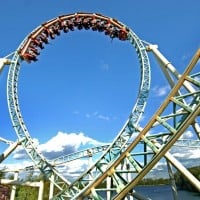 PSearch List