Best Motorsport Performers
These people (alive and gone) have been performing motorsports activities and events, from racing cars to motorbikes and more. Motorsports is a unique form of sports filled with action, racing and stunts using motorized equipment.

The Top Ten

1 Ken Block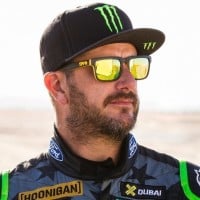 He was perhaps the most versatile champion of motorsports, racing for the Hoonigan Racing Division since 2005 as well as co-founding DC Shoes in 1993 (the 1st brand of skate shoes) which revolutionized skateboarding & snowboarding forever, yet doing other activities such as skateboarding, snowboarding & motocross. He also co-owned Head Hoonigan In Charge & even had his own YouTube channel posting videos of his motorsports activities (which became the most viewed & active motorsports channel on the platform) all until his death in a snowmobile accident after the start of 2023. R.I.P. (1967-2023).
2
Dale Earnhardt Sr.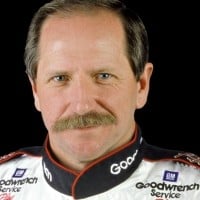 Ralph Dale Earnhardt Sr., known professionally as Dale Earnhardt, was an American professional stock car racing driver and team owner, best known for his involvement in stock car racing for NASCAR.
3
Paul Walker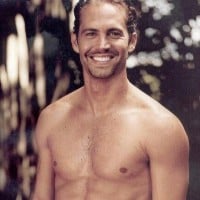 Paul William Walker IV was an American actor . Walker began his career guest-starring in several television shows such as The Young and the Restless and Touched by an Angel .
A racer as well as the actor for the Fast & Furious films. He won many racing events & was also racing during film production. He was killed in an accident while trying to set a record. R.I.P. (1983-2013).
4
Jessi Combs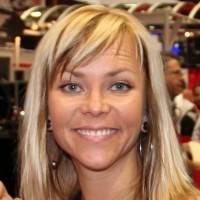 The fastest woman on 4 wheels. She was always setting records while racing until her death in an accident. She drove 522.783 mph before her crash, which broke the existing women's land speed record of 512.71 mph (set in 1976 by Kitty O'Neil at the same location). This record was verified by Guinness World Records in June 2020 R.I.P. (1980-2019).
5
Lewis Hamilton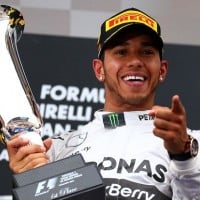 Lewis Hamilton is a British racing driver who races in Formula One for Mercedes AMG Petronas. A five-time Formula One World Champion, he is often considered the best driver of his generation and widely regarded as one of the greatest drivers in the history of the sport. He won his first World Championship title with McLaren in 2008, then moved to Mercedes where he won back-to-back titles in 2014 and 2015 before winning back-to-back titles again in 2017 and 2018. Statistically the most successful British driver in the history of the sport, Hamilton has more World Championship titles (5) and more race victories (73) than any other British driver in Formula One. He also holds records for the all-time ...read more.
A British racing driver currently competing in F1, driving for Mercedes-AMG Petronas Formula One Team. In F1, Hamilton won a joint-record 7 World Drivers' Championship titles (tied with Michael Schumacher), & holds the records for the most wins (103), pole positions (103) & podium finishes (191) among many others. He is statistically considered the G.O.A.T. driver in F1 history.
6
Charles Leclerc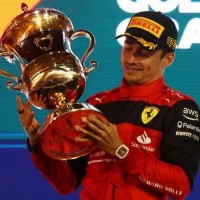 7
Junior Johnson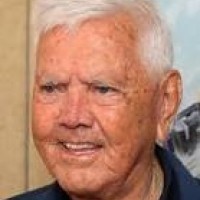 Robert Glenn Johnson Jr., better known as Junior Johnson, was an American NASCAR driver of the 1950s and 1960s. He won 50 NASCAR races in his career before retiring in 1966. In the 1970s and 1980s, he became a NASCAR racing team owner, winning the NASCAR championship with Cale Yarborough and Darrell Waltrip.
An American NASCAR driver of the 1950s & 1960s who won 50 NASCAR races before retiring in 1966. Yet in the 1970s & 1980s, he became a NASCAR racing team owner, winning the NASCAR championship with Cale Yarborough & Darrell Waltrip. He produced a line of fried pork skins & country ham. He was credited as the 1st to use the drafting technique in stock car racing. In May 2007, Johnson teamed with Piedmont Distillers of Madison, North Carolina, to introduce the company's second moonshine product, called "Midnight Moon Moonshine. He will be remembered as the Last American Hero. R.I.P. (1931-2019).
8
Jimmie Johnson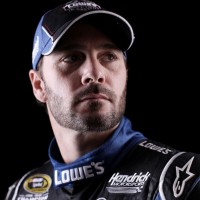 Jimmie Kenneth Johnson is an American professional stock car racing driver and a six-time champion in the NASCAR Sprint Cup Series.
An American NASCAR racer who competed in many NASCAR & Indy events from 2006 before retiring full-time in 2022. He's a part time racer now.
9
Valentino Rossi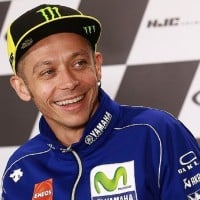 A former Italian professional motorcycle road racer & 9-time Grand Prix motorcycle racing World Champion. Nicknamed the Doctor, he's known as 1 of the greatest motorcycle racers of all time, with some labelling him as the greatest ever.
10
Mike Akatiff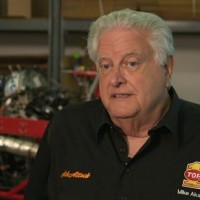 The owner of Ack Technologies, an avionics company as well a motorcycle racer, machinist, mechanic, & parts builder who 1st became interested in setting the motorcycle land-speed record in 2002. He dedicated a large portion of his company facility in Northern California to designing & constructing the Ack Attack & assembled a team of old friends to help build the motorcycle.
The Contenders
11 Ole Olsen
12
Ayrton Senna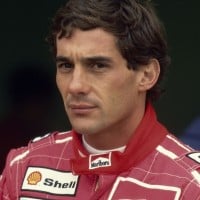 Ayrton Senna da Silva (21 March 1960 – 1 May 1994) was a Brazilian racing driver who won three Formula One world championships for McLaren in 1988, 1990 and 1991 and is regarded as one of the greatest Formula One drivers of all time. He was killed in an accident while leading the 1994 San Marino Grand Prix for Williams.
BAdd New Item