Best American Car Brands
Get'cha motor runnin'. These are the best American car brands ranging from the founding of the Form Motor Company in 1903 to the dawning of the electric age with Tesla leading the way.

The Top Ten

1 Ford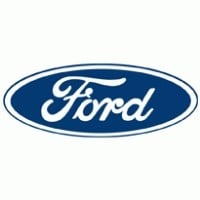 The Ford Motor Company is an American multinational automaker headquartered in Dearborn, Michigan, a suburb of Detroit.
Ford is by far the most superior motor company. Making tractors, cars, trucks, and other things. Ford is the only American company to race and beat ferrari, a well known and established company. The fastest ford car is the ford badd gt and reached 283.232 mph and is the fastest street car. The ford f series powerstroke is the best. The dramax is a low quality engine and a ford triton v10 gas has more power than GM'S diesel. Cummins, while being a good diesel, is not the best. Cummins being a strict 6 cylinder lacks the amazing power of a V engine which creates a momentum in the engine that makes engine have more torque and horse power. And lacks two cylinders.
Ford vehicles are so well designed and engineered for American cars... I love them and congratulate them for having the best-selling coupe in the world last year. They did an amazing job with the new Mustang, and they keep taking the best selling vehicle spot in America with the F-150 and its great capabilities and design. If this doesn't say anything... I don't know what does. And there are going to be haters for everything in the world, so be it.
I bought a Ford Mustang back in 2012, when it was new and damn, it was great! For the first day. The next day, there were problems with the engine. I thought it was a huge practical joke that Ford pulled on everyone in the nation, but no. I thought that Ford was good because everyone loved it, but I realized, "I am in America, the land of all the stupid people who are fat and are addicted to drugs who live in their parent's basements". I drove it around and around and I decided to buy out some place that I could crash it into some pillows or something. So I did, and it was great! Afterwards, I sold it for the same amount that I bought it for, and a couple of days later, the person got mad at me and send me death threats because he thought that I scammed him $29,000. I was only 22 at the time, and I thought about moving out of my apartment, because he came to my place to buy it, off of Craigslist. I did, and it turns out, that he brought a foot long knife to my house two days after I ...more
In spite of all the abuse that my 1989 Ford Taurus GL received from unethical auto mechanics, it still is running pretty smoothly. However, my car seats have been tampered with causing them to irritatingly squeak, and now my speaker/radio system is mushy. (A few of those mechanics are cruising for a bruising, so to speak - to find out who exactly has been Maliciously tampering with it...) Comfort-wise, it beats a Camry I've ridden in. My Ford Taurus has a cushy feel like a luxury car.
2
Chevrolet (GM)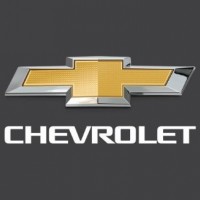 Chevrolet, colloquially referred to as Chevy and formally the Chevrolet Division of General Motors Company, is an American automobile division of the American manufacturer General Motors.
HOW IS THIS NOT #1? I own a 2022 Chevrolet Silverado 3500 and it runs like a champ. I owned a 1999 Ford F350 before my Chevy Truck, and the 1999 Ford is garbage compared to this. And why are Fords so popular anyways? They are bullcrap. I also owned a 1981 GMC Suburban and it was pretty good. But Ford are garbage people.
Chevy had the most production power back in the day with the 454 LS6 Chevelle, They had a killer full size car in the 60's with the 409 Impala, and one of the most straight up American cars ever, the 55-57 Chevy. When you talk about American Classic cars, that is what probably first pops into an average person's head. No sensible person would touch a ford unless they like paying for a mechanic or have 2 hours to burn a week getting your piece of crap to run.
Chevy is the best auto manufacturer out there GM has always been the top dog. More sales in the history of cars being sold with there designs Won more races than fords in NASCAR. And the powerhouse Duramax are the best out there in the truck pulling sleds. I own a duramax and it has over 200,000 miles and runs like a new truck. In my opinion one of the best product ever made.
Best in styling, power, and reliability when compared to ford aka fix or repair daiy, found on road dead and old rebuilt dodge, and the rest of the competition. The camaro is better than mustang and the impala is better than the taurus, fusion, and camry. What the hell does camry mean, Japanese butter? The Camry looks like a modern ford edsel, if ford still made one, an Oldsmobile sucking a lemon.
3
Cadillac (GM)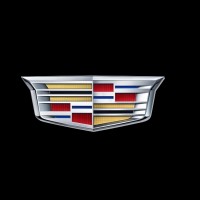 Cadillac is a division of the American automobile manufacturer General Motors that designs and builds luxury vehicles.
The Escalade is the most complete vehicle in the world. It combines a luxury, comfy, smooth ride with the power, utility, and toughness of a truck. It looks good, it drives good, and its engine (GM truck V8s 5.3, 5.7, 6.0, 6.2) is the easiest motor in the world to work on. I am a mechanic with a 2005 Escalade and I live in the heart of the rust belt. This thing is more than 10 years old and still looks and drives better than new vehicles. I can take people out on town in class but also use it as a truck hauling all my tools and equipment. Its perfect.
Hey what can you say about a car brand that has been noted and known for representing luxury in cars from an American perspective. It has indeed and done it well.
One of the nicest looking and best performing American cars. Don't get me wrong, many other companies are great, but come on nothing beats a caddy.
If you haven't owned a Cadillac I can understand why you think any other American brand is better.
4
Dodge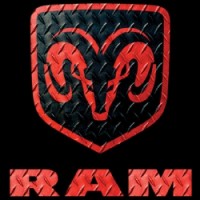 Dodge is an American brand of automobiles, minivans, and SUVs, founded in 1900. Owned by Stellantis, Dodge focuses on creating high-performance, durable vehicles. Known for its muscle cars like the Charger and Challenger, Dodge aims to offer exciting driving experiences, blending power with comfort.
I commented on chevy as the one with the 50 cars in garage, but I had a 2010 dodge journey SE, as if you read my chevy post, I may not struggle with money, but I thought since it was so low-cost, it must be good, no, not at all, I had to repair my brake calipers within 2 months, and I barely brake hard, only once on the highway in a jam. My blinker went in 7 months, my other blinker followed, and sooner or later, the rim started chipping at about a year, I have to say Michigan roads aren't good but seriously? If your making an American car, it better be able to stand Americans, us Americans, that's a different comment, just steer clear of dodge, please, I'm begging you. don't go what I went through.
Dodge has some of the best looking cars and trucks on the road. The Dodge trucks are much better looking than either Ford or Chevy. The quality of Dodge vehicles has really improved over the last 2-3 years.
Truly some of the best looking cars with great performance, good fit and finish, and best of all, they aren't over priced. You get a great product for a good price. Can anyone else say Hellcat?
Quality improvement is outstanding. Vehicles are well engineered, designed to meet todays standards and are wonderfully equipped with modern electronics for a reasonable price.
5
Jeep (Chrysler)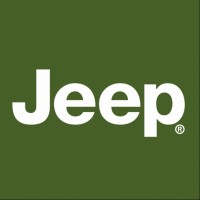 Bought my 1997 jeep Cherokee Sport in 2001 and still driving it today. Replaced the radiator, resodered the wires in drivers door twice to be able to operate the electric windows and replaced the driver window motor. Seriously thinking about putting in new muffler instead of looking for a newer car. This is very dependable. Only have 138,000 miles so the motor is just broken in. Can't do without the 4 wheel drive for MN winters.

Willing to put up with its idiosyncrasies of taking two turns of the key to start & the crazy speedometer needle jumping around or not working at all randomly.
My 2011 Jeep Grand Cherokee Overland is the best vehicle that I have ever owned. The worst vehicle that I have ever owned was a 1985 Toyota Camry. Over the last 45 years I have owned 15 vehicles.
I have owned jeeps my entire life and not once have I ever had the desire to own a other vehicle. No question the most reliable car brand ever made. Currently own aGrand Cherokee
Easy to work on yourself. the wrangler is a great summer and winter car, you can take the top off in the summer and throw it in 4 wheel in the winter. Nothing better
6
Tesla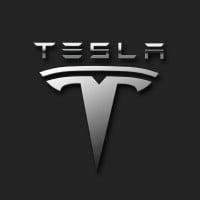 This is the only good car company from a country of mediocre cars and vehicles. Has a great range for electric cars and makes almost no noise whatsoever. Actually reliable and will last a long time
Deserves far higher, probably the greatest car brand in the whole world, for price, quality, and environmental usage.
The car of the future is already here. This is it. All others will fail in comparison.
Tesla is so the future! They are fast, luxurious, eco-friendly, and so much more.
7
Buick (GM)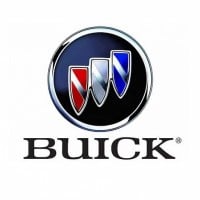 The idea that Buick is only for Grandpa and Grandma is utter nonsense. I had a big Electra 225 when I was 19 years old, in college...used, of course, as I couldn't afford a new one at the time. Absolutely LOVED it. Been a Buick fan ever since...almost 50 years.
Its seriously under apreciated. It was one of the fastest cars in 1987. It out did Ferrari. It also had a great racing history setting lap records in Indy racing. Even the boring "grandma" cars had at least reliability on its side and still does to this day.
The best American brand in the world for years. I own a 95 Buick LeSabre, and I still drive it today. Their 3.8L engine is one of the most reliable American engines of all time. Still waiting for the Buick Avista to come out.
I have a 2000 Buick Lesabre. It is very roomy, has a smooth ride, and has solid power being a V6. My first car was a Buick Century when I was 17. Buick is my favorite brand.
8
Lincoln (Ford)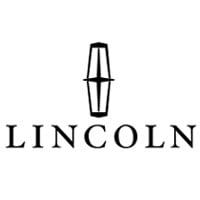 I liked them before, but fell in love with the LS v8. That car was just great all around. it had get up and go but wasn't a complete gas hog, stiff enough suspension to have a little fun in turns, but still somehow quite comfortable, and I loved the look and honestly think ten+ years from now will still look good and "classic" while the MK's that replaced the beloved LS will not age as well, in my opinion.
Looks great and has a history of making great cars.
The Town Car and Continental are the best full size cars ever made.
9
GMC (GM)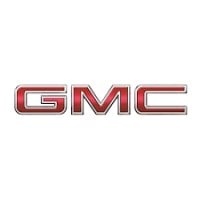 Have a 2012 Acadia, it is the best, most luxurious vehicles ever! We came from an Acura MDX and in every aspect it wins hands down! 20,000 miles already and no issues! It rides better than the Chevrolet and Buick competitor, and is cheaper than the Buick! What's not to love?
We chose a 2013call Acadia (DenaliI'm package) over a Cadillac SRX beacause the suspension is great and it has third row seating.
Gmc looks better than chevy and it has more options although the tow brand are great
10
Chrysler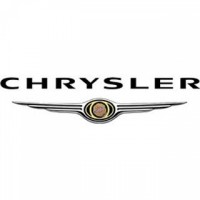 Chrysler is one of the "Big Three" automobile manufacturers in the United States, headquartered in Auburn Hills, Michigan.
Back in the 50s the car had trouble starting if it looked like rain. In the 90s wanted a full size convertible so I got a Chrysler Sebring 3.5 v6. Turned out to be the best car l ever had. In o8 got another one and it was as good as the first. Still have it in 2018, not for sale.
Despite what others say, I loved their products and quality. Absolutely loving the V6 200S. Great build quality, beautiful and understated looks, powerful, and fun.

Had nothing but great cars from this company.
My 2012 Chrysler 300c luxury edition with 5.7 liter hemi engine run perfect. I've had not one single problem with my car but I have with the ford brands and all of the GM brands. I personally think Chrysler is the best.
Chrysler is the best!
The Contenders
11
Pontiac (GM)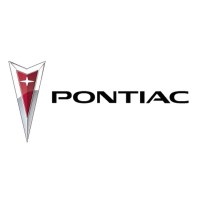 Best car brand ever. Most innovative. Stupid GM for eliminating the brand. I have owned Pontiacs forever. I will no longer by a new car. No Pontiacs, No sale.
I own a 1990 grand am, and I love everything about it, the company was innovative and stylish, nothing will ever beat a pontiac in my opinion
Worst car brand ever
12
Mercury (Ford)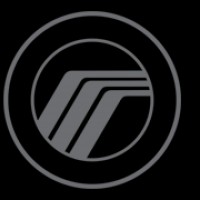 Own a 2005 Mercury Marquis and it is the most comfortable car. It is reliable and has minimal repair cost. I love this dependable car. Jim M
13
Jeep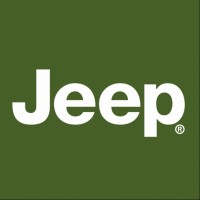 14
Hennessey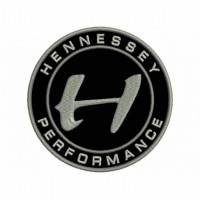 Unfortunately the venom is no longer the fastest car as the Agera RS has now topped it. But this is a great car company still
Venom gt is the fastest car in the world no matter how you cut it, ford takes second in my humble opinion... Ask other domestics are shiza
A supercar brand that is American.
15
Plymouth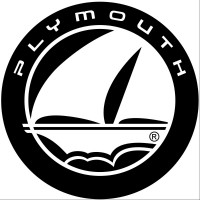 16
Saturn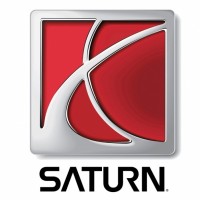 The Saturn Corporation, also known as Saturn LLC, was an American automobile manufacturer, a registered trademark established on January 7, 1985, as a subsidiary of General Motors.
I have a 2009 Saturn Vue. I have owned a Cadillac, Chrysler, Ford, Jeep, and Chevy. I have loved my Saturn more than the others. It has an amazing design and has everything I need in a car at a great price. It has never had an mechanical problems, unlike my Chrysler, and Cadillac. It is good on rough roads, but at the same time is a city car.
17
Oldsmobile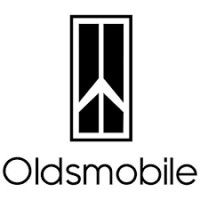 The best car I have ever owned, and am still driving, is a 1990 Oldsmobile Cutlass Ciera. As average in appearance as this car is, it has always been very reliable. It has 340,00 miles on it. It has a 4 cylinder engine, so it is not powerful, but it is good on gas. Of course, I have to do maintenance on the car to keep it going, but it is inexpensive to do. I would never have expected it to last as long as it has and run as well as it does, but I will keep driving it as long as I can. I have never had a car last this long.
I drive a 1999 Oldsmobile 88 and it may not look like much on the outside but she drives like a dream and is the best quality car I've ever driven. Wish they were still making them. Comfortable, plenty of space, and has a great feel to it, nice engine with plenty of power
At least caddilac is for old guys with class oldsmobile is for old people with 0 class ugly and bad engines.
I own a 2002 Oldsmobile Bravada and it has everything I need comfort, space, etc. only pet peeve us the front design, other than that I love it
18
Packard
Ask the man who owns one
I was conceived in one.
Real great one
19 Ram
20 Geo
21 Hummer
22
Studebaker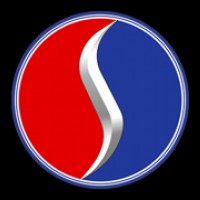 23 DeSoto
24
American Motors
Unlike most other american brands in its time of the 1950's to the 1960's, American Motors specialized in small economy cars. And yet they put out some amazing muscle cars like the Javelin AMX and the Rebel "The Machine"
25
Saleen
500 K supercar bro
PSearch List