Top Ten Greatest Ford Cars
edsel
The Top Ten
1
Consul Capri
The best looking British Ford ever made.
Classic design that has passed the test of time Good in conception and has improved over time
Easily the best looking English Ford and in my mind the best looking Ford offering ever released. Such a shame they are so rare now.
Love these cars!
V 72 Comments
2
Mustang
chrysler and gm don't come close
'67 best year for the mustang
- jman16
Transformed the American buyer. Still the best pony car available. Sorry Camaro. - mgenet
Ford is nothing without its halo car the mustang.
Guess what. I got a Lego mustang speed championship car and it's from tescos today. It's blue and looks very cool
V 13 Comments
3
GT 40
Best car ever it shuts out Ferrari easily no joke. Don't forget about Chevy though always remember they don't come close!
Super car for ever
The GT40 made Ferrari looks like snails at Le Mans. This car was a legend despite the short amount of wins it scored.
Awesome vehicle, I got to sit in one [engine OFF] at the Shelby plant in Southern California during a tour in 1965.
V 1 Comment
4
Boss Mustang
The Boss trio of Mustangs (302, 429, 351) maybe the greatest thing Ford ever did. The 302 went to dominate Trans Am, while the 429 tore up the strip. And of course the 351 was the best of both worlds. Its lucky Ford brought back the Boss 302 for 2012 and 2013.
5
Shelby GT 500
Best car you could ever see for real 2014 gt500
Loud engine with awesome drifting
Great car, very fast, good engine
V 1 Comment
6
Thunderbird
The 57 t bird is the most beautiful ford ever!
Such a beautiful car, 57' Thunderbird will always be my favorite car
Looks amazing probably a contender for my dream car
V 3 Comments
7
Focus
Ford Focus is the best car ever
Yes a brilliant car
I just love my Ford Focus MKI, wouldn't trade it for all cars in the world.
Ford focus mk1 rocks
8 GT90 Concept
9
GT
Adore the mustang but that wont put us in the world competition not even close. 700 horses. So beautiful makes me want to cry
V 2 Comments
10 Mustang Cobra R
The Contenders
11
Fiesta
It's a nice small hatchback and is quite stylish!
It is a nice small car that has a great history and I think it is the best.
Also the new Fiesta has the latest technology like a sat-nav.
V 1 Comment
12
Anglia
Cool looking and easy to modify, I fitted my one with modern Zetec engine and it was awesome...
13 Escort Mk2
14
F-150
Best selling vehicle in America for a reason
Move over, Silverado and Ram!
It is a great hauling truck. I would get another one.
This truck is boss!
15
Sierra XR-4
It's a good pickup truck plus asierra is not ford its GMC
16 Capri Mk1
17
Cortina MK1
Mk1s and Mk2s were truly the forerunners to the Mk1/2 Escorts. Ford made a Cortina for everybody from a 1300cc shopping car all the way to the Lotus version. 1600Es were built to cater for the more discerning customers and without knowing Ford had built a Cult-Car and the streets of the 70s and early 80s were full of them.
18 Cortina MK5
19 Model T
20
F-150 SVT Raptor
Very tough. Tougher than Silverado, Ram and Tundra.
21
Mustang GT
When you thing car this one comes to mind
22
Fusion
Thing is durable, but issues are abound for my 2012 Fusion SEL. One issue is that when my tire blew, it killed the tire sensor. Also, check engine was on for a bit. My dad hit a deer with it, and the car only has a minor trim issue. Great car, though
My mom has this car and it's awesome has a touch screen nice sized trunk and great mpg
I have a fusion and I love it
Had a 2010 fusion se very very reliable. our local autoshop said its very good for 7 years old. no problems at all, and no money in broken stuff.
V 2 Comments
23
Crown Victoria
I have a crown victoria and this car has a big engine and it is really powerful. Also you have to take in consideration that the crown vic p71 is used by most police departments in the U.S.
Crown vic is one of the best car that ford made. Strong, lasting longer than any other car that I have ever seen. It is also powerful. This car has amazed me.
Most reliable car out there. Big engine, full size, and still good gas mileage. And you don't look as ugly as you would in a focus or prius.
The Crown Victoria/Grand Marquis are some of the best Americans cars ever made. This should not be this low on the list.
V 1 Comment
24
Capri Mk III
The best looking ford on the cool scales. Drink its looks in and you will be drunk on it forever.
This car was the british mans mustang, the poor man supercar.
It was an awesome piece of engineering. - kieron
V 1 Comment
25 Futura
26
Shelby Cobra 427
The car that made Carroll Shelby a legend. Too bad he died 4 years ago (comment posted 2016).
27
Pinto
Ford got sued over Pintos because an explosion was usually caused when Pintos were hit on the back (because of the gas tank in the back).
28 '32 V-8 Roadster
29 Cortina MK3
30 Escort MK1
31
Lincoln Continental
My First Car was a 1982 Lincoln Continental. It was a great car. With the best leather interior ever. Damn I Sold the car around 1995
V 1 Comment
32
Falcon
Best car for 65 years.
33 Mustang Shelby GT350
34
Model A Woodie
First hot rod. Started the performance race with that amazing flat head v8!
Not just the Woodie but the Model A in general is the best Ford car ever made.
35 Lincoln MKS
36 RS200 Evolution
37
Mondeo
MONDEO? Nobody heard of one?
Best Car Ever
38 Explorer
39
Expedition
The cops use them. enough said.
V 1 Comment
40
Excursion
A big luxury SUV that got cancelled almost ten years ago
To big to be a suv
41
Edge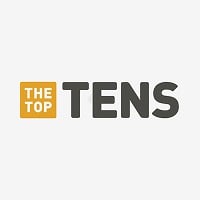 Adam Joseph Copeland is a Canadian actor and retired professional wrestler. He is best known for his time with the American professional wrestling promotion WWE, where he performed under the ring name Edge.
Yeah, why do you have the picture? Anyway, I like the Edge. My mom has one. It's really nice. - kittywarrior107
I think the guy liked Edge, so he put a picture of the wrong Edge! - DontMakeARookieMistake
What's with the picture of the wrestler?
42
Ranger
Did I mention it's coming back in 2019?
Perfect car for a country side
Great offroader
Very spacious
Should be first on list
I am first to list it
Perfect choice
43 Escape
44 GTX1 Concept
45 Contour
46 Maverick
47 Figo
48
Shelby GR-1
It a true American car
49
Galaxie
63 is one of the best fords ever
50
GT350
This masterpiece must be included in any history of greatest Ford products.
PSearch List
Recommended Lists
Related Lists

Best Harrison Ford Movies

Top 10 Movies Directed By Francis Ford Coppola

Top Ten Movies from Francis Ford Coppola and Martin Scorsese

Top 10 People with the Last Name Ford
List Stats
500 votes
53 listings
9 years, 295 days old

Top Remixes (7)
1. GT90 Concept
2. Anglia
3. Escort Mk2

kieron
1. Thunderbird
2. GT90 Concept
3. Boss Mustang

19proctora
1. Capri Mk III
2. Escort MK1
3. Capri Mk1

Kieronlloyd1999
View All 7
Error Reporting
See a factual error in these listings? Report it
here
.