Top Ten Best Luxury Car Brands
The Top Ten
1
Ferrari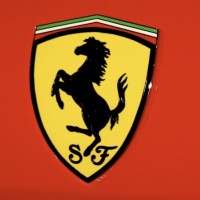 Ferrari is about honour and fulfilling people's dreams enzo ferrari (founder) pushed it beyond its limits thus making the greatest car company ever
Why in hell is Lamborghini second it should be last! Anyway Ferrari has been one of the fastest cars on the planet the LaFerrari beats any Lamborghini. They look amazing the 250 gto is the rarest car ever. Porsche should be second! I am happy that Ferrari is first woo hoo!
I think Ferrari is the best because it's sexy sporty fast and good quality. Lamborghini suks too ugly and why in hell is aton Martin fourth it should be last. Vote Ferrari
Ferrari is number one because they are fast sporty cheap and great quality. Beats any brand
2
Lamborghini

Automobili Lamborghini is an Italian brand and manufacturer of luxury sports cars and SUVs based in Sant'Agata Bolognese and tractors Lamborghini Trattori in Pieve di Cento, Italy.
Worlds best car company I love it and specialy veneno(beneno) and sian I love it and I wish it to be more good and take the highest place in world
LOVE IT!
It's the best car company I love its all models all are best I wish lamborghini in first place it's the worlds best and expensive and luxurious car making company
Lamborghini is actually way better than Ferrari, if you check the specs and stuff...
Perhaps The best car brand in the world because of It's amazing cars...
3
Jaguar

My family friends have a Jaguar xkr8 and there are only 2 in Australia. Jaguars are great
Good car and I like it because it is an Indian car
Most beautiful badass car of all time
Best car I ever drove in my life
4
Mercedes Benz

Mercedes Benz can't be anything but number one! Easily the most modern luxuries for any taste! High class feel to all their cars and more options than any other car brand would ever offer.
I have a Mercedes and they are so luxurious and comforting and there is a wide range of styles.
Never been in recall, driving Mercedes since 1962, never give me a single problem old or a new cars
The cars look good, have a lot of features (like a ton), and are very luxurious. I LOVE THEM
5
Aston Martin

Aston Martin is handling performance and styling having a threesome.
All there cars I love and there cars are just marvelous like the DB11 and the Vantage
James Bond owns several Aston Martin vehicles so it's good
This is my top choose in my life
6
Porsche

Porsche is nice, but these days it's starting to be seen on streets more often.
Porsche cars are the biggest luxury but Chevy is the longest lasting
The handling and craftsmanship are out of this world.
Porsche is best luxury car brand
7
BMW

BMW (Bayerische Motoren Werke in German, or Bavarian Motor Works in English) is a German multinational company which currently produces luxury automobiles and motorcycles, and also produced aircraft engines until 1945.
I adore Porsche, Range Rover, Tesla, BMW, Aston Martin and Ferrari, but can't choose which one is the best!
Vary nice cars for the price it's cheeper than Mercedes but its fit and finish is the best on the marcet just like Lexus.
The best luxury car brand. Ferrari and Lambourghini are for people who wanna brag.
I love bmw .because it has a beautiful look and can race
8
Rolls Royce

If you want luxury, you need to check Rolls Royce out. This is an elegant ultra luxury car manufacturer owned by the amazing company of BMW. They define luxury.
I love the Rolls Royce phantom interior. the interior is just the most luxurious interior in a car that I have ever seen.
This is supposed to be about luxury cars and rolls has 4%? are yall completely retarded?
No words to describe it it's just exquisite and excellent
9
Bugatti

Yups it is the best because of it's high speed veyron and much costly but Lamborghini is Better''
Best car I've ever owned (I've nwver hade one but there still the best that's how good they are)
Good looking and highly reliable car.
The fastest car in the world
10
Bentley

Fast, looks nice, great to drive and just is amazing. Sure it isn't cheat but you gotta spend some money to have a great car
If you want a crafted car, and a company that still cares about the actual car, and not just the money, then Bentley is the optimal choice (if you have deep pockets)
cool drifter
The Contenders
11
Maserati

Maserati is as fancy as the name sounds, even though they low their value they are still very beautiful cars with modern performance. As good as the KILLER BADGE LOGO.
It's a race-car, with a roaring hypnotic growl. It's a hungry machine, ready to devour the road.
Most alive car ever made! They have a soul. Love the sound of the engine
Maserati is a really good car speed and enterior are just one of the amazing things about it
12
Audi

Audi AG is a German automobile manufacturer that designs, engineers, produces, markets and distributes luxury vehicles
Very luxurious car! The Audi Q5 Quattro drives like you are on a cloud and the tech is top notch. My husband has a Tesla Model 3 and he says this is more luxurious than his car. But the two can hardly be compared at the end of the day!
Should be higher on the list. Some Audi cars come fully equipped as a standard option.
If you are after best quality interior and a classy exterior, look no further.
Very luxury car for the every day car user
13
Cadillac

Cadillac is a division of the American automobile manufacturer General Motors that designs and builds luxury vehicles.
The greatest American tradition in car manufacturing. I am still dreaming from a new version of a Fleetwood 60
Great American traditional luxury brand, that all Americans should support.
Check them out to know why they are luxury, you will not regret buying one.
We had an Escalade made in 2016, and it's surprising to see Cadillac on here.
14
Pagani

Not everyone can afford it but those who can, you are lucky to have such an awesome hypercar. This thing can do anything on the tracks.
If the was any luxurious car better than Bentley and rolls Royce it would be pagani
Only real car freaksknow the value of this car brand, although it is not first or second in the line but is a competition and I'm amazrd to see no name of SSC, Konigseegg or nono flowecel, lykan etc. and the are the top notch brands of the century. Anyhow I'm dissatsfied with the list.
15
Lexus

YES, Lexus may not be the most prestigious brand. YES, people might not turn their heads when they see a Lexus. BUT THAT'S THE POINT!

Lexus is for the man who doesn't crave attention. A man who wants a unique, luxurious car, With nice, calm performance, and amazing comfort and reliability.

I've owned numerous Lexus vehicles in my time. Including the 2019 GSF, 2015 LX 570, and 2014 LS 560. I am happy to report that I have had zero problems with each car, and am fully satisfied with the purchases. No, I don't need 600 horsepower in my executive sedan. No, I don't need flashy ambient lighting. I need a luxury car, and every "luxury car" is starting to become a flashy sports car. That's not for me.

Now, I'm not being a baby to Lexus here. I've owned a few German cars over the years (2011 Porsche Panamera S, 2007 Audi S4) And I can confidently say that, in some ways, they are much better than Lexus. Generally, the german automobiles I've driven have been very ...more
Do you think luxury comes with unreliable cars only? Well, then think again since Lexus comes with both luxury and the amazing Toyota reliability that we all love.
Lexus should be in the top 5 on this list. The fact that it's not, means I can't take this list seriously.
My Mom owned a 2001 Lexus LS430 and it still the best luxury car of that year! Lexus should be higher than Pagani and Caddy
16
McLaren

British car manufacturers usually don't disappoint especially the brand McLaren. They give you beautiful track cars with cool abilities. Take it on a ride and you will be smiling each second in that car.
Better than all
Love all cars
King of car don't stop,wont stop car just to amazing to explain
17
Tesla
They look awesome, inside and out! It should be at least number five! Plus, It helps pollution! 2 great things in one amazing car!
Tesla is a pure machine ut handles like no other electric car ever
Come on man! My friend had a tesla model 3 and it was the luxuriest car ever
Super awesome_my total fave best cars ever sooo cool
18
Koenigsegg

Koenigsegg is a Swedish supercar manufacturer, founded by Christian von Koenigsegg in 1994. Only producing about 15 cars a year, Koenigsegg is one of the rarest cars to see on the road.
Barely people can afford it, but if you can afford it just know that you have one of the world's fastest cars ever built.
They have the fastest car ever. Legendary Swedish car makers. Possibly the best.
Koenigsegg are the best
Best car ever
19
Volvo

Volvo Cars, stylized as VOLVO in the logo, is a Swedish luxury vehicle manufacturer established in 1927. It is headquartered on Torslanda in Gothenburg and is a subsidiary of Chinese automotive company Geely.
Ah, volvo.

Simple, Elegant, Stunnning Design (the interior needs some work I admit, but that are some sexy lights)

It may not be the most prestigious, its no Lexus, or BMW. BUT, Volvo is a great affordable luxury car brand for the young buyer!
Reliable, comfortable and luxury car manufacturer. Volvo plays in a league not many can compete with, amazing safety features make sure you are save and the leather seats make sure that you are enjoying.
Excellent quality handling and specs above the rest.
They care for their customers
20
Land Rover
Most luxurious car I ever had and it's so fatty
Super luxurious and great off road
I support land rover,because my dad is driving a range rover sport.
cool and awesome
21
Acura
Should be higher up, Acura has some of the best cars available for every class.
The most Practical Luxury Car Brand! Fun, Fast, Reliable, great looking!
Amazing cars which are well thought out and planned
Beautiful and luxurious performance car brand.
22
Infiniti
Infiniti, is kind of underrated. They are trying to be the new Lexus, the new underdog. But they aren't doing so hot.

With that said, Infiniti is seriously luxurious. They are a little behind in their technology, but the seats are always comfy, and the engines are seriously smooth.
An extremely underrated brand owned by the company of Nissan. Infiniti is a luxury car manufacturer that produces breathtaking cars unfortunately they aren't very popular.
Most reliable and long lasting vehicles on planet. They keep going and going and going. And they never fall short on luxury features in their cars compared to more expensive brands. There is just about everything right there...cost, reliability, performance, comfort, luxury, and long life which adds to loyalty!
I have had two old Infiniti cars a 1994 and a 2002 which I still drive, They are with a doubt reliable and fast. It still looks good. Friends of mine have to the Toyota Lexus and their engines are noisy and they are not as powerful. I would buy a newer model, but I am 81 and my driving days are just about over.
23
Genesis
Genesis is look super luxury and interior is cool
Very awesome and fast car brand, and *luxurious*.
beautiful car
Great vehicles!
24
Lincoln
Lincoln, in the past 3 ish years (starting 2017) they have really stepped up their game to make up for the crappy Lincoln cars of the 2000 - 2015 era. Step into a brand new 2020 Navigator, and its seriously nice. I mean, Its REALLY NICE. Lincoln seems like the brand that is kinda faking it, but theyve stepped up their game!
The driving experience in a lincoln feels like no other, matthew mcconaughey absolutely had it right from the start on this brand!
Best service (at least in 2018) compared to other luxury cars. Also more reliable than Cadillac, better seats than Mercedes or BMW, and an eye-catcher while driving.
Lincoln has gotten back into getting there vehicles luxury again, and there new Aviator and Navigator, is very luxurious.
25
Maybach
Maybach is one of the lesser known car brands but it has a long history, mainly as a luxury car manufacturer. Maybach Motorenbau is a defunct German car manufacturer that today exists as a sub-brand of Mercedes-Benz. The company was founded in 1909 by Wilhelm Maybach and his son, originally as a subsidiary of Luftschiffbau Zeppelin GmbH, and it was known as Luftfahrzeug-Motorenbau GmbH until 1999.
In 1960, Maybach was acquired by Daimler-Benz. The name returned as a standalone ultra-luxury car brand in the late 20th century and early 21st century, sharing significant components with Mercedes-Benz cars.
The company first built an experimental car in 1919. Between 1921 and 1940, the company produced a variety of opulent vehicles, now regarded as classics. Around 1,800 cars were built before the WWII with engines 3.5 L - 8.0 L.
As of 2019 Daimler produces an ultra-luxury edition of the Mercedes-Benz S-Class under the Mercedes-Maybach name.
PSearch List