Top Ten Best Luxury Car Brands
1
Ferrari
Honestly Lamborghini better than Ferrari though they are both great car brand. I find Lamborghini made to fit anyone's liking in aesthetics and speed, each car is outstanding. My friends got together and took me to a race track where I could drive the sports cars there, I was assigned the Aventador and it blew me away! The experience was outstanding. Once you ride in a Lamborghini, you will love the brand more than any other. Lamborghini is simply amazing.
Ferrari looks handsome
Why in hell is Lamborghini second it should be last! Anyway Ferrari has been one of the fastest cars on the planet the LaFerrari beats any Lamborghini. They look amazing the 250 gto is the rarest car ever. Porsche should be second! I am happy that Ferrari is first woo hoo!
Ferrari is number one because they are fast sporty cheap and great quality. Beats any brand
2
Lamborghini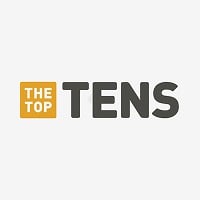 Automobili Lamborghini is an Italian brand and manufacturer of luxury sports cars and SUVs based in Sant'Agata Bolognese and tractors Lamborghini Trattori in Pieve di Cento, Italy.
It's the best car company I love its all models all are best I wish lamborghini in first place it's the worlds best and expensive and luxurious car making company
Lamborghini is actually way better than Ferrari, if you check the specs and stuff...
Better car company than Ferrari. There must a comparision between ferrai and lamborghini.
In a Option Lamborghini is what italian car should be with track speed and luxury features that pass Ferrari and Believe it or not reliability seriously these v12s are better than Mercedes-Benz
3
Jaguar
Indian brand full desi
I love Jaguar car's.
My family friends have a Jaguar xkr8 and there are only 2 in Australia. Jaguars are great
Best car I ever drove in my life
4
Mercedes Benz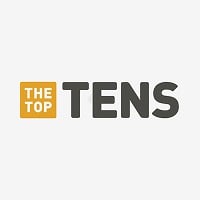 The first car ever manufactured and still the best up to date.
Mercedes Benz can't be anything but number one! Easily the most modern luxuries for any taste! High class feel to all their cars and more options than any other car brand would ever offer.
The best car brand in the world because they are very luxurious and very fast and very cool. THE BEST OR NOTHING!
The cars look good, have a lot of features (like a ton), and are very luxurious. I LOVE THEM
5
Aston Martin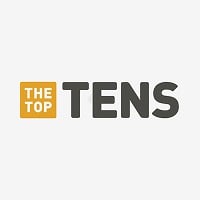 All there cars I love and there cars are just marvelous like the DB11 and the Vantage
Aston Martin is handling performance and styling having a threesome.
James Bond owns several Aston Martin vehicles so it's good
This is my top choose in my life
6
Porsche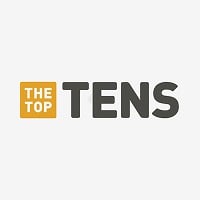 Porsche cars are the biggest luxury but Chevy is the longest lasting
Porsche is nice, but these days it's starting to be seen on streets more often.
The handling and craftsmanship are out of this world.
Nothing like a Porsche
7
BMW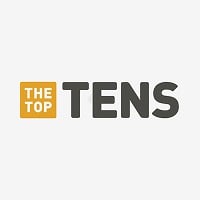 BMW (Bayerische Motoren Werke in German, or Bavarian Motor Works in English) is a German multinational company which currently produces luxury automobiles and motorcycles, and also produced aircraft engines until 1945.
Vary nice cars for the price it's cheeper than Mercedes but its fit and finish is the best on the marcet just like Lexus.
I adore Porsche, Range Rover, Tesla, BMW, Aston Martin and Ferrari, but can't choose which one is the best!
come on lets get BMW to number one they are amazing cars!
Its amazing compared to price
8
Bugatti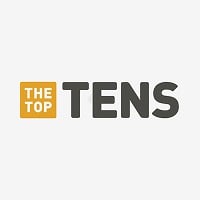 Bugatti Chiron super sport 300+ is the world's no1 fastest car
And buggati la voiture noire is the world's most expensive car
Best car I've ever owned (i've nwver hade one but there still the best that's how good they are)
Best cars ever
Bugatti,s Rock
9
Rolls Royce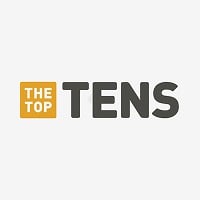 If you want luxury, you need to check Rolls Royce out. This is an elegant ultra luxury car manufacturer owned by the amazing company of BMW. They define luxury.
This is supposed to be about luxury cars and rolls has 4%? are yall completely retarded?
I love the Rolls Royce phantom interior. the interior is just the most luxurious interior in a car that I have ever seen.
Man that car is powerful it gave I guy two powerful engines maxspeed 700
10
Bentley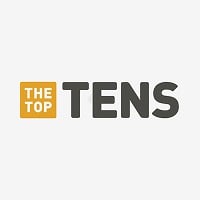 If you want a crafted car, and a company that still cares about the actual car, and not just the money, then Bentley is the optimal choice (if you have deep pockets)
Fast, looks nice, great to drive and just is amazing. Sure it isn't cheat but you gotta spend some money to have a great car
cool drifter
The Newcomers
? Haval
?
Range Rover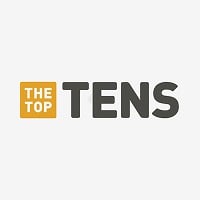 The Contenders
11
Maserati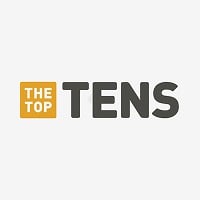 Maserati is as fancy as the name sounds, even though they low their value they are still very beautiful cars with modern performance. As good as the KILLER BADGE LOGO.
Maserati is a really good car speed and enterior are just one of the amazing things about it
It's a race-car, with a roaring hypnotic growl. It's a hungry machine, ready to devour the road.
Most alive car ever made! They have a soul. Love the sound of the engine
12
Audi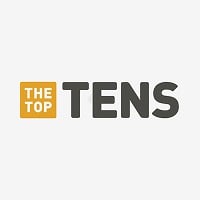 Audi AG is a German automobile manufacturer that designs, engineers, produces, markets and distributes luxury vehicles
Very luxurious car! The Audi Q5 Quattro drives like you are on a cloud and the tech is top notch. My husband has a Tesla Model 3 and he says this is more luxurious than his car. But the two can hardly be compared at the end of the day!
Should be higher on the list. Some Audi cars come fully equipped as a standard option.
One of the best cars for the everyday driver - extremely safe and a drivers' car
If you are after best quality interior and a classy exterior, look no further.
13
Cadillac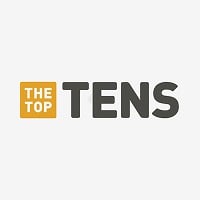 Cadillac is a division of the American automobile manufacturer General Motors that designs and builds luxury vehicles.
Check them out to know why they are luxury, you will not regret buying one.
The greatest American tradition in car manufacturing. I am still dreaming from a new version of a Fleetwood 60
Great American traditional luxury brand, that all Americans should support.
There should not be a single import on this list
14
Pagani
If the was any luxurious car better than Bentley and rolls Royce it would be pagani
Not everyone can afford it but those who can, you are lucky to have such an awesome hypercar. This thing can do anything on the tracks.
Only real car freaksknow the value of this car brand, although it is not first or second in the line but is a competition and I'm amazrd to see no name of SSC, Konigseegg or nono flowecel, lykan etc. and the are the top notch brands of the century. Anyhow I'm dissatsfied with the list.
15
Lexus
Do you think luxury comes with unreliable cars only? Well, then think again since Lexus comes with both luxury and the amazing Toyota reliability that we all love.
After 2006 the ls460 rides terrible. And still today it rides badly. Fact!
This is the worst list I have seen about this topic, Lexus is by far more reliable and higher quality then most brands shown before
Lexus should be in the top 5 on this list. The fact that it's not, means I can't take this list seriously.
16
Tesla
Tesla is a pure machine ut handles like no other electric car ever
They look awesome, inside and out! It should be at least number five! Plus, It helps pollution! 2 great things in one amazing car!
Come on man! My friend had a tesla model 3 and it was the luxuriest car ever
No question, best car brand
17
McLaren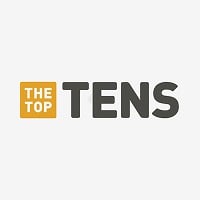 British car manufacturers usually don't disappoint especially the brand McLaren. They give you beautiful track cars with cool abilities. Take it on a ride and you will be smiling each second in that car.
King of car don't stop,wont stop car just to amazing to explain
Love all cars
Better than all
18
Koenigsegg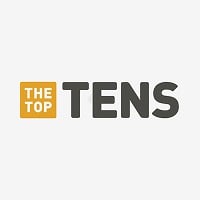 Koenigsegg is a Swedish supercar manufacturer, founded by Christian von Koenigsegg in 1994. Only producing about 15 cars a year, Koenigsegg is one of the rarest cars to see on the road.
This is really the best car faster than all the cars in this list it may not be no 1 on this but has to be
Barely people can afford it, but if you can afford it just know that you have one of the world's fastest cars ever built.
They have the fastest car ever. Legendary Swedish car makers. Possibly the best.
Koenigsegg are the best
19
Volvo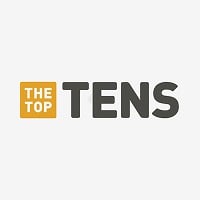 Volvo Cars, stylized as VOLVO in the logo, is a Swedish luxury vehicle manufacturer established in 1927. It is headquartered on Torslanda in Gothenburg and is a subsidiary of Chinese automotive company Geely.
Reliable, comfortable and luxury car manufacturer. Volvo plays in a league not many can compete with, amazing safety features make sure you are save and the leather seats make sure that you are enjoying.
The 2019 Volvo XC90 exellence is definitely the hottest luxury car released to date.
This is the safest car.
They care for their customers
20
Land Rover
I support land rover,because my dad is driving a range rover sport.
Most luxurious car I ever had and it's so fatty
Indian company
Super luxurious and great off road
21
Infiniti
An extremely underrated brand owned by the company of Nissan. Infiniti is a luxury car manufacturer that produces breathtaking cars unfortunately they aren't very popular.
Most reliable and long lasting vehicles on planet. They keep going and going and going. And they never fall short on luxury features in their cars compared to more expensive brands. There is just about everything right there...cost, reliability, performance, comfort, luxury, and long life which adds to loyalty!
I have had two old Infiniti cars a 1994 and a 2002 which I still drive, They are with a doubt reliable and fast. It still looks good. Friends of mine have to the Toyota Lexus and their engines are noisy and they are not as powerful. I would buy a newer model, but I am 81 and my driving days are just about over.
very luxurious and great exterior and interior
22
Acura
The most Practical Luxury Car Brand! Fun, Fast, Reliable, great looking!
Should be higher up, Acura has some of the best cars available for every class.
Wonderful cars
My absolute favorite. Should be first
23
Genesis
Great vehicles!
Very awesome and fast car brand, and *luxurious*.
Very reliable
24
Lincoln
Lincoln has gotten back into getting there vehicles luxury again, and there new Aviator and Navigator, is very luxurious.
The driving experience in a lincoln feels like no other, matthew mcconaughey absolutely had it right from the start on this brand!
Best service (at least in 2018) compared to other luxury cars. Also more reliable than Cadillac, better seats than Mercedes or BMW, and an eye-catcher while driving.
Best car ever
25
Maybach
Maybach is one of the lesser known car brands but it has a long history, mainly as a luxury car manufacturer. Maybach Motorenbau is a defunct German car manufacturer that today exists as a sub-brand of Mercedes-Benz. The company was founded in 1909 by Wilhelm Maybach and his son, originally as a subsidiary of Luftschiffbau Zeppelin GmbH, and it was known as Luftfahrzeug-Motorenbau GmbH until 1999.
In 1960, Maybach was acquired by Daimler-Benz. The name returned as a standalone ultra-luxury car brand in the late 20th century and early 21st century, sharing significant components with Mercedes-Benz cars.
The company first built an experimental car in 1919. Between 1921 and 1940, the company produced a variety of opulent vehicles, now regarded as classics. Around 1,800 cars were built before the WWII with engines 3.5 L - 8.0 L.
As of 2019 Daimler produces an ultra-luxury edition of the Mercedes-Benz S-Class under the Mercedes-Maybach name.
26
Maruti Suzuki
Best car brand of india
very efficient
I just love it.
Swift
27
Toyota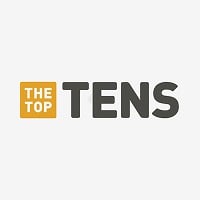 Toyota is a Japanese car manufacturer, located in Toyota, Japan. Some of their most notable cars include the Prius, Corolla, and Highlander.
Best car!
28
W Motors
There cars are super expensive and their lykan hypersport is one of the rarest cars in the world! Plus their lykan hypersport is the most expensive car to be featured in the fast and furious movies!
W Motors are the first car manufactures in the Middle East. Their current products include the Lykan HyperSport (someone has mistakenly put Lykan as a brand on this list) and the Fenyr SuperSport. The Lykan was featured in the film Furious 7.
29
Alfa Romeo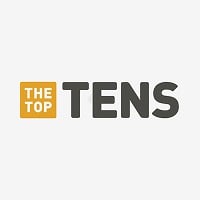 Alfa Romeo Automobiles S.p.A. is an Italian luxury car manufacturer, founded by Frenchman Alexandre Darracq as A.L.F.A.
Alfa Romeos are famous for beautiful and unique styling, fabulously long motor racing history, and the brand oozes something that is best described by one word: Soul.
Unique cars with great history
ONE OF THE BEST CAR BRANDS EUROPEAN QUALITY AND A VECHICLE THAT QUICKLY OPTIMISED TO YOUR PREFERENNCES AT ANY TIME WE ARE EXPECTIG MORE MODELS AND QUALITY IN THE UPCOMING YEARS
30
Mahindra & Mahindra
Wow I love india
India's Ford.
Solid vahicals
31
Chrysler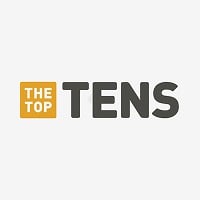 it is pretty good and cool
Love
32
Jeep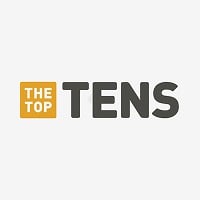 33
Ford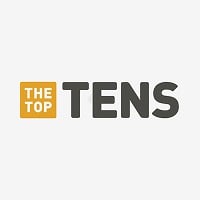 The Ford Motor Company is an American multinational automaker headquartered in Dearborn, Michigan, a suburb of Detroit.
The best is Mustang GT
34
Buick
Beautiful automobile, great gas mileage, 34.5 mi gal, comfortable
Reliable Luxury cars
It's the best selling cars
35
Nissan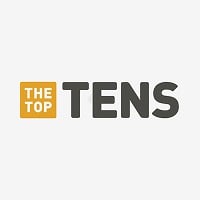 36
Volkswagen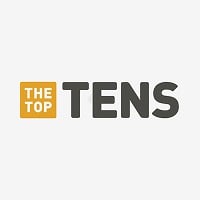 37
Renault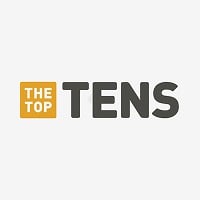 38
Honda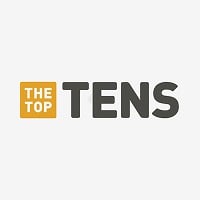 Honda Motor Co., Ltd. is a Japanese public multinational conglomerate corporation primarily known as a manufacturer of automobiles, aircraft, motorcycles, and power equipment.
Honda is one of the best cars. We have a Honda CR-V. Comfortable seating and background with wood Detailing. But most of all the CR-V is mostly important for its break hold function and advanced systems for safety for example tyre pressure.
super cool and awesome fast
best
39 Fisker Karma
40
Kia
Seltos very good and comfortable. Waiting for KIA carnival
41
Tata Motors
TATA is an Indian brand it's power you all know that Tata owns Land Rover and Ford so it was a biggest brand in India as well as in abroad
42
Mazda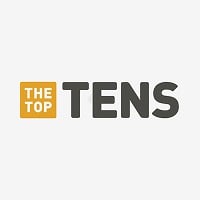 Mazda Motor Corporation, commonly referred to as simply Mazda, is a Japanese multinational automaker based in Fuchū, Aki District, Hiroshima Prefecture, Japan.
43
Land Rover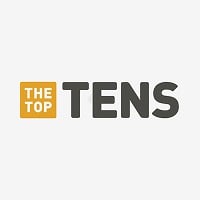 44 MG
45
Hyundai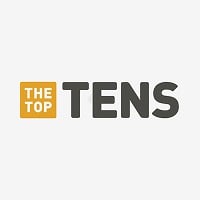 46
Nosimon
Best rural vehicle with peculiar look but great impact on the lives of country people in Bangladesh.
47 Skoda
48 Chevrolet
49 Zenvo
PSearch List