Top Ten Best Luxury Car Brands
Bugatti48
The Top Ten
1
Ferrari
No koenigsegg is better
Yes
La ferrari is slower than the fastest Lamborghini - RewMac0435
Honestly Lamborghini better than Ferrari though they are both great car brand. I find Lamborghini made to fit anyone's liking in aesthetics and speed, each car is outstanding. My friends got together and took me to a race track where I could drive the sports cars there, I was assigned the Aventador and it blew me away! The experience was outstanding. Once you ride in a Lamborghini, you will love the brand more than any other. Lamborghini is simply amazing.
V 11 Comments
2
Lamborghini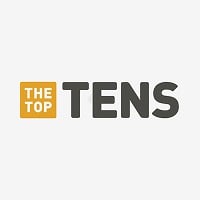 Automobili Lamborghini is an Italian brand and manufacturer of luxury sports cars and SUVs based in Sant'Agata Bolognese and tractors Lamborghini Trattori in Pieve di Cento, Italy.
In a Option Lamborghini is what italian car should be with track speed and luxury features that pass Ferrari and Believe it or not reliability seriously these v12s are better than Mercedes-Benz
I like this brand... very amezing
Perhaps The best car brand in the world because of It's amazing cars...
Are you mad Lamborghini should be the on 1
V 9 Comments
3
Jaguar
Best car I ever drove in my life
Absolutely love my 2017 F-Pace R-Sport 35T. Truly the best performance SUV on the market.
Best car ever
Very perfect
V 9 Comments
4
Mercedes Benz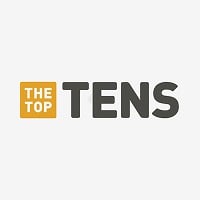 LEADS NEVER FOLLOWS STILL SUPERB ENGINEERING
Love it, best car ever
Very fast and looks super coool! Even my father has 2 Mercedes Benz...
I have a Mercedes and they are so luxurious and comforting and there is a wide range of styles.
V 12 Comments
5
Aston Martin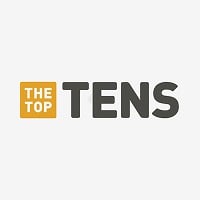 All there cars I love and there cars are just marvelous like the DB11 and the Vantage
Aston Martin is handling performance and styling having a threesome.
I LOVE THIS CAR
James Bond owns several Aston Martin vehicles so it's good
V 2 Comments
6
Porsche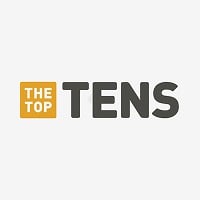 Porsche cars are the biggest luxury but Chevy is the longest lasting
Porsche is best luxury car brand
The handling and craftsmanship are out of this world.
Porsche is nice, but these days it's starting to be seen on streets more often.
V 1 Comment
7
BMW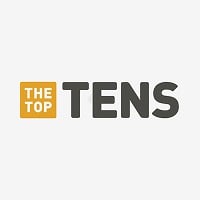 BMW (Bayerische Motoren Werke in German, or Bavarian Motor Works in English) is a German multinational company which currently produces luxury automobiles and motorcycles, and also produced aircraft engines until 1945.
Vary nice cars for the price it's cheeper than Mercedes but its fit and finish is the best on the marcet just like Lexus.
Love those BMW
I adore Porsche, Range Rover, Tesla, BMW, Aston Martin and Ferrari, but can't choose which one is the best!
Its amazing compared to price
V 5 Comments
8
Bentley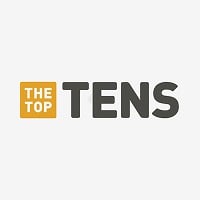 Fast, looks nice, great to drive and just is amazing. Sure it isn't cheat but you gotta spend some money to have a great car
If you want a crafted car, and a company that still cares about the actual car, and not just the money, then Bentley is the optimal choice (if you have deep pockets)
9
Bugatti
Best cars ever
Best car I've ever owned (i've nwver hade one but there still the best that's how good they are)
Bugatti,s Rock
Good looking and highly reliable car.
V 5 Comments
10
Rolls Royce
I love the Rolls Royce phantom interior. the interior is just the most luxurious interior in a car that I have ever seen.
Man that car is powerful it gave I guy two powerful engines maxspeed 700
Forget the rest, Rolls Royce is THE BEST!
The king of luxury! At the top of the list!
V 6 Comments
The Contenders
11
Maserati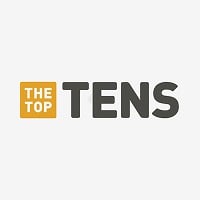 Maseratis are cars with souls... if you own one you would know
Most alive car ever made! They have a soul. Love the sound of the engine
12
Audi
If you are after best quality interior and a classy exterior, look no further.
It should be in the first place
It's good to be a villain.
Best in the world
V 5 Comments
13
Cadillac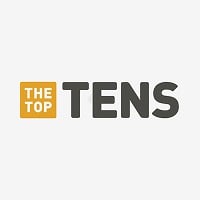 Cadillac is a division of the American automobile manufacturer General Motors that designs and builds luxury vehicles.
Great American traditional luxury brand, that all Americans should support.
This should be in no 50 by the way - Hyperzzz123
We had an Escalade made in 2016, and it's surprising to see Cadillac on here.
Cadillac is Back
V 2 Comments
14
Pagani
Only real car freaksknow the value of this car brand, although it is not first or second in the line but is a competition and I'm amazrd to see no name of SSC, Konigseegg or nono flowecel, lykan etc. and the are the top notch brands of the century. Anyhow I'm dissatsfied with the list.
15
Lexus
This is the worst list I have seen about this topic, Lexus is by far more reliable and higher quality then most brands shown before
Lexus should be in top 5 really.
Lexus should be much higher. Very reliable cars.
Lexus should be in the top 5 on this list. The fact that it's not, means I can't take this list seriously.
V 8 Comments
16
Volvo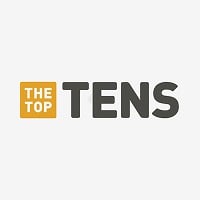 Volvo Cars, stylized as VOLVO in the logo, is a Swedish luxury vehicle manufacturer established in 1927. It is headquartered on Torslanda in Gothenburg and is a subsidiary of Chinese automotive company Geely.
The 2019 Volvo XC90 exellence is definitely the hottest luxury car released to date.
This is the safest car.
Best among best
The best cars in every way!
V 3 Comments
18
Koenigsegg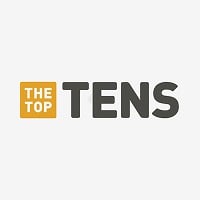 Koenigsegg is a Swedish supercar manufacturer, founded by Christian von Koenigsegg in 1994. Only producing about 15 cars a year, Koenigsegg is one of the rarest cars to see on the road.
Best car ever
Koenigsegg are the best
The best cars in the world.
Is one of the most rarely cars in the world
19
Tesla
They look awesome, inside and out! It should be at least number five! Plus, It helps pollution! 2 great things in one amazing car!
It should be number 9
No question, best car brand
Come on man! My friend had a tesla model 3 and it was the luxuriest car ever
V 1 Comment
20
Acura
Reliably elegant
The most Practical Luxury Car Brand! Fun, Fast, Reliable, great looking!
Should be higher up, Acura has some of the best cars available for every class.
Wonderful cars
V 1 Comment
21
Infiniti
Reliable cars
I have had two old Infiniti cars a 1994 and a 2002 which I still drive, They are with a doubt reliable and fast. It still looks good. Friends of mine have to the Toyota Lexus and their engines are noisy and they are not as powerful. I would buy a newer model, but I am 81 and my driving days are just about over.
Most reliable and long lasting vehicles on planet. They keep going and going and going. And they never fall short on luxury features in their cars compared to more expensive brands. There is just about everything right there...cost, reliability, performance, comfort, luxury, and long life which adds to loyalty!
22
Range Rover
Best all round car ever
Range Rover is even better than Land Rover!
23
Maybach
Maybach is one of the lesser known car brands but it has a long history, mainly as a luxury car manufacturer. Maybach Motorenbau is a defunct German car manufacturer that today exists as a sub-brand of Mercedes-Benz. The company was founded in 1909 by Wilhelm Maybach and his son, originally as a subsidiary of Luftschiffbau Zeppelin GmbH, and it was known as Luftfahrzeug-Motorenbau GmbH until 1999.
In 1960, Maybach was acquired by Daimler-Benz. The name returned as a standalone ultra-luxury car brand in the late 20th century and early 21st century, sharing significant components with Mercedes-Benz cars.
The company first built an experimental car in 1919. Between 1921 and 1940, the company produced a variety of opulent vehicles, now regarded as classics. Around 1,800 cars were built before the WWII with engines 3.5 L - 8.0 L.
As of 2019 Daimler produces an ultra-luxury edition of the Mercedes-Benz S-Class under the Mercedes-Maybach name.
24 Genesis
25
Land Rover
Most luxurious car I ever had and it's so fatty
26
Lincoln
Best service (at least in 2018) compared to other luxury cars. Also more reliable than Cadillac, better seats than Mercedes or BMW, and an eye-catcher while driving.
27 Dodge
28
Hennessey
Definitely not better than Bugatti, but not that low.
Better than buggatti - bobcards
29
Tata
Cat a vehicles are the worst vehicles in the world.
Tata is the best
Best quality in the world
greatest car lol
especially the nano luxury car
30
W Motors
W Motors are the first car manufactures in the Middle East. Their current products include the Lykan HyperSport (someone has mistakenly put Lykan as a brand on this list) and the Fenyr SuperSport. The Lykan was featured in the film Furious 7.
31 Vega
33
Volkswagen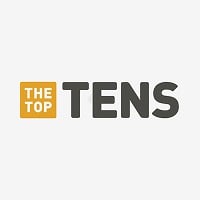 Best reliable cars
34 Maruti Suzuki
35
Chrysler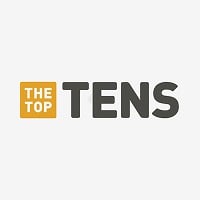 Chrysler is one of the "Big Three" automobile manufacturers in the United States, headquartered in Auburn Hills, Michigan.
36
Toyota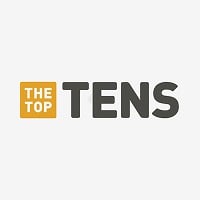 Toyota is a Japanese car manufacturer, located in Toyota, Japan. Some of their most notable cars include the Prius, Corolla, and Highlander.
37
Toyota MR2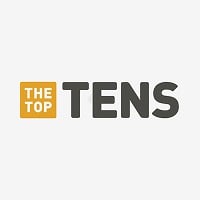 38 Fisker Karma
BAdd New Item
Related Lists

Best Non Luxury Car Brands
Best Luxury Car Colors
Top Ten Best Luxury Cars
Best American Luxury Cars
List Stats
1,000 votes
38 listings
5 years, 2 days old

Top Remixes (4)

1. Aston Martin
2. Jaguar
3. Ferrari
ParasN2000
1. Rolls Royce
2. Mercedes Benz
3. Ferrari
Metal_Treasure
1. Ferrari
2. Jaguar
3. Porsche
htoutlaws2012
View All 4
Error Reporting
See a factual error in these listings? Report it
here
.