Top 10 Best Motorcycle Brands of All Time
The Top Ten
1
Yamaha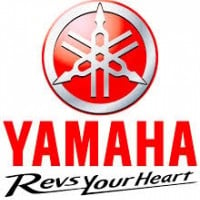 Yamaha and Honda give each other good competition, both are on top, in motorcycle manufacturing. The slight difference between the two is : Honda gives more miles per gallon and Yamaha gives more power per gallon. Thus I opt this performance and joy to ride quality factor of Yamaha over the better economy of Honda.
Hands down the best brand, all those euro (ktm gas gas...etc) bikes just can't compete with the reliability of the Japanese (Yamaha, Honda, Kawasaki, Suzuki) bikes I had a grizzly a few years back I got it new it never needed anything all I did was put new fuel in it the oil was never changed tires were never checked because they never went flat. My point is they are the best brand without a doubt
I owned many Harleys in my life I finally came to the conclusion that you are paying for the name. They don't hold there value very good anymore and my Yamaha Raider rocks next to any Harley that I owned. The reliability is bar none the best. Upkeep is by far cheaper than Harley and the build quality is not even close. You pay more for less with a Harley!
I looked at a lot of cruisers in 2007 before deciding on a V Star 1300T. Still have the bike and it runs great after 8 years and 23,000 + miles. Styling is second to none and performance is top of the line. Lots of power. Very comfortable to ride. Best value in a powerful cruiser for both price and reliability. Yamaha gets my vote for the #1 bike in America.
2
Honda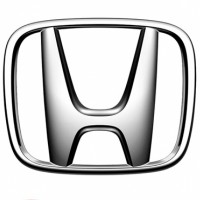 Honda Motor Co., Ltd. is a Japanese public multinational conglomerate corporation primarily known as a manufacturer of automobiles, aircraft, motorcycles, and power equipment.
My first bike in 1965 was a Honda 305 Superhawk... And I was an avid and loyal follower of Honda until they were displaced by Yamaha and Suzuki in my garage and my heart. Hondas are too expensive for what you get... They are the Nissans of the motorcycle world. Better outright performance, quality and value from Yamaha and Suzuki, and if Kawasaki ever works out their quality control issues Honda will be number four!
Honda, without a doubt, has the most reliable, and trail ready bikes of all time. Not to many people can compete with Honda's technology. They may not be "Race Ready" machines, but they sure as hell will get you home when the others are broke down.
Not best at anything in particular but best allround, super reliable, tons of different models, affordable... People say it's boring because it rides super easy and requires very little maintenance. Guess it depends what you want out of a bike, I like to spend time on the road rather than in my garage (that's why I've never and never will own a Harley :p )
Always ready to run. Refined and easy to maintain. The one and only Honda.

Thanks to Honda Americans learned to view motorcycles as logical transportation and not just a criminal sport in the 50s. Always ready to hit the trails. Cheap parts. Simple labor. Best of all world's.
3
Kawasaki
This was a hard one. I've owned allot of motorcycles in my life including Hondas, Yamahas, Husqvarna, KTM/Penton, Suzuki and have rode several other brands. Off all the brands, two keep bubbling to the top and that is Kawasaki and Yamaha. Never had a lick of problems with any of them and that incudes models from the early 70s to recent bikes. The only reason I voted Kawasaki over Yamaha is that I've owned more of them, but both are outstanding motorcycles. Now if I had to pick my least favorite of the bunch that I have owned it would be a tie between Harley and Honda. Harleys are not my style. Great for puttering around town and, if you have money to burn, their touring bikes are okay, but I'd rather have three bikes for the money that did several things great than one that only could do one or two. Hondas... well I may just be unlucky, but they have been by far the least reliable brand I have owned and one of the most expensive to fix.
Great bikes with great motors...of course its Japanese so what would you expect. I ride a Kawasaki Concours C14 and it currently has 53,000 miles on it and I ride an average of 15,000 mi. per year. Nothing done except normal maintenance so far but maintenance that requires removing plastics can be a pain until you get used to removal. I would be surprised if I have a problem prior to 150,000 miles since I know of others with over 200,000 without any problems. I care for my bikes and over maintain them so I'm liking my odds.
I've bought a few really worn down left to rot Kawasaki's and managed to bring them back to life and ride them as hard as you would a knew one. Never once have I been left stranded or had any difficulty blasting through canyons. They make incredible sport bikes and super sports that are amazing commuters and canyon blasters. But really I think when it comes to the big 4 your choosing which one feels or looks the best to you.
I've rode for 40+ years and hands down Kawasaki is the brand I always go to 1st. its not only they are the epitome of performance they also are undoubtedly the the most reliable bikes on the road. I had a 77 kz650 that I drag raced for years and never had a break down. I currently own a concours 14 with 80k miles on it and it runs just as good as it did day 1, and its never had a mechanical breakdown, I just inherited a 76 kz 900 and after 30 years of sitting in a garage I've cleaned the tank and carbs and the bike started and is running with no problems...started 1st try after all this time...what more can be said.
4
Ducati
Ducati is the star of pioneering in motorcycle engineering. It has some of the world's best looking, best performing, best sounding motorcycles. Europe has some of the world's biggest motorcycle brands and they are known for their astounding engineering. Ducati, MV Agusta, Aprilia, BMW and KTM to name a few. All of them are really good. It's difficult to choose one.
Ducati got most aesthetically designed motorbikes appealing to almost everyone (unbiased) and that too with quite a muscle to outperform every single major brand. I used to be a Harley fan with the V-Rod (Night Rod model) being my favorite but after it's production stopped last year, I searched motorbikes exhaustivey and found Ducati Xdiavel as per my highest intuitional designed bike... Meanwhile Fat Bob was there to console me.
Multistrada is comfy, very economical for such a big engine, reliable, fast, handles, great safety features...oh, I also think it's the best looking "sports tourer". Of 35 years of riding bikes, it makes an old man like me feel 18 every time I chuck my leg over. And for 2020 they will come with 4 years warranty... at last!
I Have owned and raced Japanese bikes for many years and have driven Harleys. I will never own another Japanese bike nor buy a Harley after owning a Ducati. I"M hooked on Ducati's and for those who have never ridden one. Shame on you!
5
BMW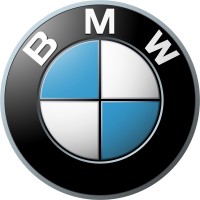 BMW (Bayerische Motoren Werke in German, or Bavarian Motor Works in English) is a German multinational company which currently produces luxury automobiles and motorcycles, and also produced aircraft engines until 1945.
Bullet proof bikes! Made to last and easy to repair! I have had may bikes over my life and BMW is by far the most reliable and well engineered. If you are looking for reliable and problem free BMW is the wise choice. Buying a motorcycle is a personal choice based on many factors but if you can only afford one bike you have to make the right call that you have to live with. It always comes down to Image vs. Reliability but whatever you ride you are respected for having the Balls to Ride it! IMBK
There are two choices here Either a motorcycle or a BMW Motorrad.

I currently have two BMW's F650GS Dakar and F800ST and previously had Japanese, mostly Yamahas R6, Star 650 and Star 1100, which are great by the way.

Something happens when you ride a BMW for the first time... you fall in love... and once you ride a BMW you never see the rest of the bikes the same way... Once you go Beemer, you don't go back to other bikes.
You cannot talk about a fun bike to ride without talking about BMW, they make feel like you are on the top of motorcycle engineering. They make the thing that you wouldn't think is possible like squeezing more and more power out of their bike and comfort and luxury on two wheels
BMW S1000RR HP4 the monstor of motorbike! Recently Indian Actor/Racer Super Star Ajith Kumar bought this BMW bike and he rode his bike from Pune to Chennai 1190km with in 16 hours! He seems to be continuing his road safety campaign and this time around, the actor, it seems, wanted to explore the traffic culture in the country via his bike trip.
6
Triumph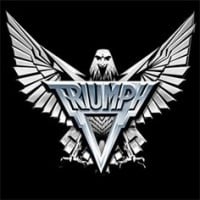 Triumph is a Canadian hard rock power trio that was popular in the late 1970s through the 1980s. Between the band's 16 albums and DVDs, Triumph has received 18 gold and 9 platinum awards in Canada and the United States.
I'm a petite woman @ 5'1 and I've had 2 Triumphs. America & now Speedmaster. I can't imagine riding any other brand. I love my Triumph. My husband tried to buy me a brand new Harley and I refused. The look on the Harley salesmans face was priceless when I said, as I was straddling a new Softail, "no, I really want a Triumph! "
Solid bike, never a problem, its an 04! LOVE TRIUMPH!
They're pretty decent, although it's a bit rare to see people zipping down the highway on them. Then again imported bikes will never beat american classics in terms of availability and popularity in america. (I own a yamaha vstar so I'm not one to talk, but correct me if I'm wrong)
HD and a Korean bike beating Triumph? Had a 2010 T100 with 36,000 miles on it with no problems. Got a 2013 Storm put 13,000 miles on it with no problems. HD and there recalls plus some of my buddies ride them with problems all the time. I could buy a 300 dollar Korean bike and ride coast to coast with no problems?
I have three Triumphs, a 2000 955i Speed Triple, a 2004 Trophy 1200 and a 2004 Thunder Bird Sport all are great bikes with over 35000 on each one and all are made in England, don't ask me to trade.
7
Suzuki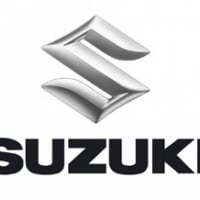 Suzuki Motor Corporation is a Japanese multinational corporation headquartered in Minami-ku, Hamamatsu.
Have had Honda, Yamaha, Ducati, Harley, Kawasaki and Suzuki. By far my Suzuki bikes have had been more fun and racked up the most miles. The one time I did have a problem, Suzuki didn't drop the ball and fixed the issue. Can't say the same for Yamaha, though I did like the bikes I had. HD will likely never see another cent of mine. Honda were reliable and great, just low on power. Kawasaki almost got my vote for favorite, if they would just give a little more attention to build quality. Ducati was like a really hot girlfriend. A little expensive, but a lot of fun.
From the way Suzuki tunes their engines to the exhaust note to the ride quality and design, their bikes and Burgman scooters appeal to me like no other. Hands-down my favourite manufacturer. The SV650 is arguably the greatest motorcycle ever.
Suzuki is my favorite brand, they produced the fastest bike of the 21st century,hayabusa and gixxers were the benchmark for litre class sport bikes till 2009, they are lagging behind now as they were hugely affected by the recession in 2009 but they will bounce back soon!
I have Suzuki Intruder 1500cc 1999 make we often ride with friends in weekends and I have no issue with my bike I have seen other bikes with newer models often start falling some parts and sometimes need to tighten the parts etc I am planning to buy new bike now confused which to buy, can any of the viewers suggest me.
8
Harley-Davidson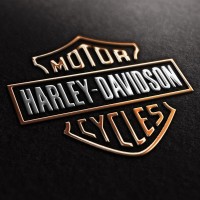 Harley-Davidson is an American motorcycle manufacturer known for its iconic heavyweight motorcycles. Founded in 1903, the company is headquartered in Milwaukee, Wisconsin. Harley-Davidson motorcycles are known for their distinct design and exhaust note. The company aims to provide an unparalleled riding experience and has cultivated a devoted following of enthusiasts.
I've been riding for over 40 years and have owned an incredible number of bikes from a variety of manufacturers. While I've enjoyed every bike I've owned and each had something that made them special and unique none of them measure up to Harley Davidson in terms of overall quality and workmanship, dealer network/support and customer service. In 28 years I've never had anything go wrong with any Harley I've owned. And I ride a lot. They are bullet proof.
No other bike manufacturer puts as much into everything that surrounds the ride itself. The rallies, the showrooms, the open days, BBQ's, bands. The clothing range is exceptional. No other brand can come close to the Harley experience. I've had Suzuki, Kawasaki, BMW over the years and altho they were all great bikes I always dreamed of owning a Harley since I was a teenager. Now I have one its everything I ever dreamed off.
Want to go really fast get a speed bike Kawa or Suzi. Want a good machine get a Ducati. Want a bike, the thing guys drool over in their dreams. the one synonymous with bikers and the life, the one little boys want when they are big, the one people stop you to pose for a selfie, the one you sometimes just stand and look at - then you get a Harley. To top it all, if you give it a little TLC (which you do very willingly) it gets you where you want to go every time! Speedsters thank the stars they got home. I thank God I own a Harley
I ride a CVO Street Glide, previous was a Heritage. In my younger years I owned Kawasaki, sold it than bought another Kawasaki when really I always wanted a Harley. Did away with the Kawasaki and now Harley. I got my dream bike, I kick myself for waiting too long. Never will I give it up for another brand. Harley Davidson is all I will own now and all I see on the road, rallies, clubs, etc. Thanks Harley for the piece of art that I ride.
9
MV Agusta
Hands down the most phenomenal machine I have ever ridden. The beauty, the engineering, and innovation are world class. You really feel like your driving an exotic machine, the sound and power of the bike is enough to make you drool...and the looks of the bike is an entire story of its own. I ride an MV Agusta almost everyday to work and I still get chills down my spine every time I twist the throttle and hear the exhaust rumble with all its glory!
They are awesome Italian motorcycles ever.
I don't care, because I love it...
Simply "motorcycle art".
10
KTM
KTM is the fastest growing brand in America and among the top worldwide. They currently sell more dirt bikes than Honda and Yamaha combined and are starting to eat their market share on the road. They have the most advanced motorcycle stability system in the world. The best bikes. Period.
I have ridden many motorcycles over the years and by far KTM leads the pack. I own several brands but my KTM's get ridden the most.
Lighter than the yamaha's and Honda's. Better forks and engine management, better brakes. Best Bike you can buy.
KTM is the best make it has the best dynamics ever. It will sure beat all the remaining brands.
The Contenders
11
Aprilia
Aprilia is the main competitor for Ducati. So far I saw nothing less for Aprilia if it is compared against Ducati. It is just that Aprilia need to be more visible through better promotional plans internationally. Anyway... I am trully happy to own my Aprilia Shiver. It is truly awesome!
In my opinion, Aprilia have the best naked bikes in the world (shiver 750 ), this bike is full of power and passion.
Best quality, performance, and styling... All for a reasonable price.
Great bike a lot of Americans just don't know enough about!
12
Bajaj
This got a stair case for female passengers to sit side ways. Female spreading the legs on a motor bike is considered as a dirty thing. When my guide told me this I was shocked. How the hell that rider rides them. I eventually realized this is ok on low speeds. Like 60 kmph. I told the guide it is the funniest thing I ever saw on a motor bike. (that stair case type foot rest) It is illegal in other countries if some one trys that . Haha. My guide told me that stair case helps women to stay modest. I said it is not about modesty it is all about male patriarchy and sexism. He didn't get it.
Bajaj is the most economical brand... It has always been edgy... Specially under pulsar's name... Bajaj is not about power... It has always been about styling, mileage with good performance, specially its tripple spark technology... It is leading the motorcycle sales list in India since a decade now... So my vote goes to bajaj!
I've been using a Bajaj for 6 years, and it's quite reliable! Especially the twin spark technology rocks! Although the bikes need some love and a lot of attention to run a long life, but I can live with it as long as it gives me more power and mileage per gallon!
It's not only the product that they make but also the price at which they offer matters - so that enthusiasts can go for their bikes. Pulsar 220 is their best bike!
13
Royal Enfield
After some time the speed, the mileage and some other things wouldn't matter. What would matter is "Whats the feel of it? " and How comfortable it is. Presenting the best combination of an amazing riding experience, best prize and unbeatable mileage is The Royal Enfield.

By the way I also work at Royal enfield (oragadam chennai) and the motorcycle should be felt by each and every one at least once.
The sound of the machine and the torque it produces. Whoaaa! If it produces a higher displacement engine for sure the it competes with other brands like HD, Triumph etc. With this machine there are many people easily cruising 2000km as a trip is a big deal. Great machine. Low maintenance.
Dude...there is no challenge to royal Enfield...Harley bikes are a fail against RE...I own a bullet 500, went to Himalayas with my group...RE bullet 350 vs. HD street 750...Harley couldn't do it...Royal Enfield is much better than Harley...best suitable for Indian roads.
Of course this is the best brand for manufacturing touring motorcycles in india they are like harley davidson in india... But wait enfield will also introduce 700 cc-1000 cc segment which will compete against harley... Enfield bikes are build in a way to run for many years... There is no doubt that enfield is the best and oldest survivng motorcycle brand (1890 I think)... Love you re
14
Hero
Awesome bike brand, with utmost reliability and affordability.
Fuel Consumption rate is outstanding.
It is the biggest manufacturer I think this site needs more indian voters
Hero the company with vision in world...
15
Indian
Traded in my 2017 Harley Ultra for a 2019 Indian Roadmaster. Harley was like riding an anvil on wheels compared to the roadmaster. Ten pounds heavier than the harley and about ten times more comfortable and nimble. Also, electronics are light years ahead of the Harley. I have my forever bike that I'm gonna grow old on. That's how much I love this bike.
Got a Néw Roadmaster 4 weeks ago, 3,677 miles now and love it. Heated Seats, grips, retractable windshield and 6 gears are just to perks of this beautiful machine. Blue Diamond color 2016 My wife and I road the Harley, Goldwind, Victor all full dress and she liked the Indian best for being a passenger... very Sexy and no lack of power here.
Indian Chief and Kawasaki Drifter are the coolest bikes ever made. The style, body lines, and flowing fenders are over the top compared to any factory made bike.
The Indian Motorcycle is the first American motorcycle, they were the fastest at one time. They look really cool, ride comfortably, and are my favorite motorcycle.
16
Benelli
One of the oldest motorcycle brand in the world and it's a good looking motorcycle with affordable price...
Range of 600cc it's a budget bike for everyone compare to other bikes.
Feel so bed to see 18th rank in list.. This bikes comes up in Top 10 list
One of the best designs... made by Italy
17
Moto Guzzi
Oh, where do I start with Guzzi? The layout? The ease of maintenance? The reliability? The surprisingly low cost of buying, owning & running one of these things? All this despite being 100% made in Italy? Yep, I'm a Guzzisti alright. I have long loved Moto Guzzi & wanted one ever since I first saw one. So you can imagine the joy when I finally bought a Guzzi - a 2002 Nevada. Sure, it's not the quickest, but it's got plenty of torque, sounds awesome, goes off road without issue, the geunuine parts are much cheaper than aftermarket on a honda, & it's tough, too. In an accident that would've totalled most Japanese bikes (& they're great bikes, don't get me wrong), this thing needed a spark plug, spark cap, & a blinker lens (blinker itself still works). Was still running the whole time. The only thing I can fault is it's lack of power, but hey, you can't have it all
I have a 2014 V7 Special. What a bike! They are just so unique and I have never seen anyone riding a V7.. Style and quality. The exclusivity of it.. It's fashion, it's Italian, the design and the retro and modern subtleties work perfectly in unison.
I have Griso 8v SE with an awesome Agostini exhaust, sounds and feels amazing, a real head turner, I've never seen another on the roads. Guzzi's are fantastic.
One wise man said: "MOTO GUZZI is longer time on the market, than Aprilia and Ducati together"...Moto guzzi Griso SE is my favorite.
18
TVS
I own a TVS star city bike. The product is too good. I had a good experience in price and class. Even after 5 years of the product I took, the performance of the bike is awesome.
Apache RTR of TVS motor is an awesome, powerful, fuel efficient and reliable bike ever. Wait for TVS-BMW partnership because it will definitely rock d world.
Apache is the best bike ever made by an Indian manufacturer. Especially the 2012 upgrade, which made it even better
Throttle, speed and economy. TVS can compete with most beasts that come for 100 folds of money!
19
Norton
If Norton is home to Lotus it's great!
Superb unique bike- wow!
20
Mahindra
Mahindra is incoming brand...
21
Hyosung
I recently bought 250 cruiser. It is a great bike. Good for 1st time owner. Looks bigger then some models of Harley it is great value for money.
Hyosung are excellent reliable bikes. people who say otherwise have never owned one. I've owned mine for the past 16 months and not had a single problem with it. Plus it Looks amazing
I have seen many bikes...Hyosung Aquila 650 pro is something very sexy, mascular, comfortable and value for money. It is complete package for the intelligent customer.
Hyosung is not a brand while comparing royal Enfield, Benelli, Ducati etc.. Quality of bike is poor..
22
Keeway
Very high quality motorcycle can compare to honda and yamaha..
It's Strong, Fast and Good quality motorcycles.
I have keeway 152 the best cafe racer ever!
Not that way but keeway
23
Victory Motorcycles
Why did they stop making these bikes? Way better than Indian and Harley. I have one and believe that it is TOPS. I sold my BMW for it and enjoy it thoroughly.
Best bike I have ever rode. Problem is, they aren't being made anymore, and weren't THAT well known to begin with. Love how smooth and fast this bike is on long trips. Victory Kingpin
After owning four Victorys and never having any kind of problems with them I can say they are by far the best bike around. Having ridden all kinds also the most comfortable.
I own a victory cross country and hands down its probably the most dependable best riding bike I've ever owned and I've had a lot of other bikes.
24
Rusi
Buy today, junk tomorrow...
I love rusi rango style
25
SYM Motors
Reliable bikes, the performance it looks like honda and the best seller and number 1 in Taiwan scooter and motorcycles. that's why I own one sym bonus 110.
I own one of sym motorcycle, because sym brand is one of d best motorcycle brand and its " pangmasa" and has a very good quality...
Its like a suzuki brands.
The sym it's so powerful its looks like a honda I own one sym bonus 100
PSearch List