Best Motorcycle Brands of All Time
1
Yamaha
Japanese Big 4 are so Huge Companies that you get the slightest difference between them. Especially Honda & Yamaha has the Most Sales. Kawasaki & Yamaha for Best Performance and Track Racing. Honda & Yamaha for Best Chassis. Suzuki for most affordable and cheapest of the Japanese. Now We can see Yamaha comes for Performance, Easiest Handling, Consumers Favourite and OFFCOURSE the YAMAHA Brand Image with all time star riders as brand Ambassadors (Valentino Rossi, Agostini, Kenny Roberts, Wayne Rainey, Eddie Lawson & Jorge Lorenzo).
Right, the person who made this list is very intelligent, should add suzuki on 2nd position as they made hayabusa, fastest motorbike.
Yamaha and Honda give each other good competition, both are on top, in motorcycle manufacturing. The slight difference between the two is : Honda gives more miles per gallon and Yamaha gives more power per gallon. Thus I opt this performance and joy to ride quality factor of Yamaha over the better economy of Honda.
I own one myself, never has ever put me down. No issues whatsoever, simply the best manufacturer that puts out bikes with balanced aspects leaving no room for deficiencies.
2
Honda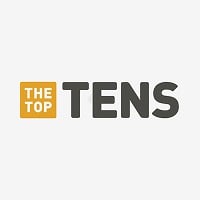 Honda Motor Co., Ltd. is a Japanese public multinational conglomerate corporation primarily known as a manufacturer of automobiles, aircraft, motorcycles, and power equipment.
Honda, without a doubt, has the most reliable, and trail ready bikes of all time. Not to many people can compete with Honda's technology. They may not be "Race Ready" machines, but they sure as hell will get you home when the others are broke down.
No other motorcycle company can compete with Honda's technology. That's why they manufacture reliable automobiles, trucks, planes, and small engines. Who else can say that?
It a awesome strong motorbike brand
The most reliable brand in the world. If you need a motorcycle reliable motorcycle honda will serve for your. Honda motorcycles are very comfortable to ride but Honda's aren't fun to ride like yamaha and kawasaki but Honda's will lasts more than a decade.
3
Ducati
Italians knows how to make fast things like Ferrari or Lamborghini - Ducati is the perfect example of joy on wheels
The Ferrari of Motorcycles.
My 2018 Multistrada S touring is the best bike I have ever owned, it does every type of riding well and worth the price compared to any other sport touring bike. Going to Pikes Peak 2019 hill climb this weekend just to watch.
Italians do it better! Everybody knows Italian quality and engineering are top notch. Sure, Japanese bikes are good... But nowhere near as good as Ducati.
4
Kawasaki
Eco bushman 150cc is most reliable as it is Chinese better than makes like Honda
The only Japanese Motorcycle brand who makes High Performance Motorcycle - robbiegarcia20
No other motorcycle has ever set more benchmarks than Kawasaki...period!
I like the ninja series, fast and have a good chassis, good job kawasaki...
5
Harley-Davidson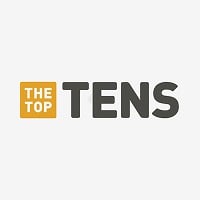 RATING- 1000/1000- VERY PROUD OF YOU HARLEY DavidSON

Harley Davidson is everybody's #1 favorite American legend bike company for everybody who wants to ride for the freedom of the open road, I love you so much Harley Davidson and Harley Davidson has the absolute best 20th-21st century history, they make great motorcycles and they are better than any other bike company and Harley Davidson is making everybody having more fun riding and riding Harley's is more fun and more cruising riding on the highway than other bike companies but I want to fall in love with a Harley motorcycle that I always dream of since when I was 11 about 3 years ago and I wanted to ride in Harley gear to the freedom of the open road, HARLEY DavidSON IS AWESOME, THEY ARE A LOT BETTER THAN OTHERS
My name is Lisa recently got me a Harley. I've wanted a Harley for so long. I waited 36 years for a Harley moment. Harley you're the best.
I owned a Honda, then a Harley. It was like going from a KIA to a Cadillac. If you haven't rode a Harley, you don't know what you are missing. Live to ride, ride to live!
There are two types of bikers...Those that ride Harleys and those that wish they did!
6
BMW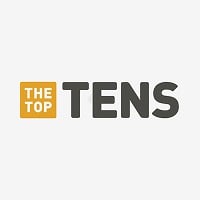 BMW (Bayerische Motoren Werke in German, or Bavarian Motor Works in English) is a German multinational company which currently produces luxury automobiles and motorcycles, and also produced aircraft engines until 1945.
Quality, quality, quality. Makes everything look junk and noise makers!
BMW makes awesome cars, as well as awesome bikes. The revving of the bikes are so powerful, and so is their speed. Plus those bikes look extremely cool. Wish I could have one.
Bullet proof bikes! Made to last and easy to repair! I have had may bikes over my life and BMW is by far the most reliable and well engineered. If you are looking for reliable and problem free BMW is the wise choice. Buying a motorcycle is a personal choice based on many factors but if you can only afford one bike you have to make the right call that you have to live with. It always comes down to Image vs. Reliability but whatever you ride you are respected for having the Balls to Ride it! IMBK
You cannot talk about a fun bike to ride without talking about BMW, they make feel like you are on the top of motorcycle engineering. They make the thing that you wouldn't think is possible like squeezing more and more power out of their bike and comfort and luxury on two wheels
7
Suzuki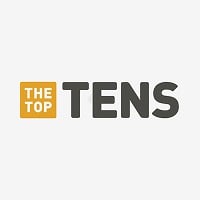 Suzuki Motor Corporation is a Japanese multinational corporation headquartered in Minami-ku, Hamamatsu.
They make bikes in a special manner. almost like harley Davidson in the sense that, you don't know what the hype is all about until you ride one. and they are very emotional motorcycles, carries a heart somewhere in there...
I have owned two street bikes both Suzuki. I love my M90. I will own nothing but Suzuki.
Quality product with good durability and affordable prices.
They have a great factory. Their fabrication it's great an rarely the bike breaks. The off road bikes has got a exceptional balance with the enginye and the chassis.
8
Aprilia
Fastest bikes for people that knows how to ride a bike
By the way the hayabusa is not the fastest bike in the world, ever heard about Desmosedici or tomahawk
In my opinion, Aprilia have the best naked bikes in the world (shiver 750 ), this bike is full of power and passion.
Aprilia the other ducati The Best Italian bike on the market and definitely the best naked bike on the planet
Best quality, performance, and styling... All for a reasonable price.
9
Triumph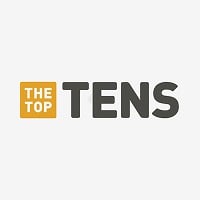 Triumph is a Canadian hard rock power trio that was popular in the late 1970s through the 1980s. Between the band's 16 albums and DVDs, Triumph has received 18 gold and 9 platinum awards in Canada and the United States.
Rocket lll nothing on the road can compare. Best bike I've ever owned. Prepare to hold on! You need to own it...or I promise it will own you!
Just take a look at the street triple
My dad rode one when the car broke and that was how I got to my primary school
Best made bikes in the world
10
KTM
Ktm is the best motorbike brand there bikes are much better than hondas they should be a close second to yamaha
KTM is the fastest growing brand in America and among the top worldwide. They currently sell more dirt bikes than Honda and Yamaha combined and are starting to eat their market share on the road. They have the most advanced motorcycle stability system in the world. The best bikes. Period.
Innovation is their middle name. Yet they retain their immaculate quality.
Lighter than the yamaha's and Honda's. Better forks and engine management, better brakes. Best Bike you can buy.
The Contenders
11
MV Agusta
Hands down the most phenomenal machine I have ever ridden. The beauty, the engineering, and innovation are world class. You really feel like your driving an exotic machine, the sound and power of the bike is enough to make you drool...and the looks of the bike is an entire story of its own. I ride an MV Agusta almost everyday to work and I still get chills down my spine every time I twist the throttle and hear the exhaust rumble with all its glory!
Most beautiful, fastest and legendry bike maker. It will take some time to grow its image again but sooner it will be no. 1...
Ferrari of motorcycles, great grand prix records.. Most beautiful bikes. And all of that its " Art Of Motorcycle" man.
In my opinion this is the best company for bikes in the world
Agusta f4 is artwork at its finest
12
Bajaj
It's not only the product that they make but also the price at which they offer matters - so that enthusiasts can go for their bikes. Pulsar 220 is their best bike!
One of the best motorcycle made by bajaj is the Pulsar/Rouser 135 ls for its power, speed and best of all Technology ( 4V DTS-i, TRICS I,
)
I've been using a Bajaj for 6 years, and it's quite reliable! Especially the twin spark technology rocks! Although the bikes need some love and a lot of attention to run a long life, but I can live with it as long as it gives me more power and mileage per gallon!
Bajaj is the most economical brand... It has always been edgy... Specially under pulsar's name... Bajaj is not about power... It has always been about styling, mileage with good performance, specially its tripple spark technology... It is leading the motorcycle sales list in India since a decade now... So my vote goes to bajaj!
13
Royal Enfield
Of course this is the best brand for manufacturing touring motorcycles in india they are like harley davidson in india... But wait enfield will also introduce 700 cc-1000 cc segment which will compete against harley... Enfield bikes are build in a way to run for many years... There is no doubt that enfield is the best and oldest survivng motorcycle brand (1890 I think)... Love you re
I guess Because of Indian brand, it was placed in 13. It is not a bike, the machine. Boys rides bike but men rides Enfield. you can feel your soul and heart. World war history can tell you about this machine. Love it...ride it...ride ride ride...
Built like a gun.
It will be stupid to say that it is a bike. It is a machine on which you just fly.
This is the best brand in India...
14
Hyosung
I recently bought 250 cruiser. It is a great bike. Good for 1st time owner. Looks bigger then some models of Harley it is great value for money.
Best bike and very cheap
Hyosung are excellent reliable bikes. people who say otherwise have never owned one. I've owned mine for the past 16 months and not had a single problem with it. Plus it Looks amazing
Great bike. Inexpensive. Although, hard to find parts in America.
15
Hero
Hero honda earlier bikes are really awesome
Hero is the best bike in quality, fuel economy, lowest price
It is the biggest manufacturer I think this site needs more indian voters
Hero is the best in the world hero's bike gives us all unique bikes and strong bikes
16
TVS
Apache is the best bike ever made by an Indian manufacturer. Especially the 2012 upgrade, which made it even better
I own a TVS star city bike. The product is too good. I had a good experience in price and class. Even after 5 years of the product I took, the performance of the bike is awesome.
TVS ROCK Z 125 much better
Awesome scooter.
17
Indian
Best new and upcoming motorcycle same to be on top just like on the flat track
I love my Indian, greatest bike I have ever owned. Everyday when I am riding people pay it complements.
I have owned Harley Honda Kawasaki Yamaha chaparral and by far the very best ride hands down is the Indian Roadmaster
Traded in my 2017 Harley Ultra for a 2019 Indian Roadmaster. Harley was like riding an anvil on wheels compared to the roadmaster. Ten pounds heavier than the harley and about ten times more comfortable and nimble. Also, electronics are light years ahead of the Harley. I have my forever bike that I'm gonna grow old on. That's how much I love this bike.
18
Benelli
Feel so bed to see 18th rank in list.. This bikes comes up in Top 10 list
Italian pure passion since 1911 is still a legend of the oldest motorcycle in the world
Made some of the best looking motorcycles ever
I love this brand the most...very beautiful Italian design turned up with best trellis frames...awesome performance and build quality...when u ride it you trust bike blindly...great handling also with super comfort...and when u roam around the streets or the highway, you'll definitely get to turn up to see which bike was that!...also I admit prices are heavy but trust me!...this thing is worth the price!
19
Moto Guzzi
Oh, where do I start with Guzzi? The layout? The ease of maintenance? The reliability? The surprisingly low cost of buying, owning & running one of these things? All this despite being 100% made in Italy? Yep, I'm a Guzzisti alright. I have long loved Moto Guzzi & wanted one ever since I first saw one. So you can imagine the joy when I finally bought a Guzzi - a 2002 Nevada. Sure, it's not the quickest, but it's got plenty of torque, sounds awesome, goes off road without issue, the geunuine parts are much cheaper than aftermarket on a honda, & it's tough, too. In an accident that would've totalled most Japanese bikes (& they're great bikes, don't get me wrong), this thing needed a spark plug, spark cap, & a blinker lens (blinker itself still works). Was still running the whole time. The only thing I can fault is it's lack of power, but hey, you can't have it all
STILL SEARCHING THE BEST BIKE... THE QUALITY, LESSER FUEL CONSUMPTION, AFFORDABLE PRICE, AVAILABLE PARTS, PRESENTABLE FORM, PHYSICAL FEATURES, LOCATION OF DISTRUBUTORS AND SERVICE CENTER...
Pure coolness and style and so different
Ah, it should be in the top 10 list man.
20
Norton
If Norton is home to Lotus it's great!
Superb unique bike- wow!
Cool! Norton's rule.
Norton, Royal Enfield, BSA, Triumph, HD SHOULD BE AT THE TOP 10 at least!
21
Mahindra
Awesome bike!
Unique features, great mileage, very comfortable bike.
I love mahindra centuro!
Mahindra is incoming brand...
awesome
22
Keeway
Very high quality motorcycle can compare to honda and yamaha..
Design And Comfortable just Awesome
I have keeway 152 the best cafe racer ever!
It's Strong, Fast and Good quality motorcycles.
23
Victory Motorcycles
Got my touring cruiser in 2010 had a few offers to sell but won't. You'd have to pry my dead body off it.
After owning four Victorys and never having any kind of problems with them I can say they are by far the best bike around. Having ridden all kinds also the most comfortable.
Best bike I have ever rode. Problem is, they aren't being made anymore, and weren't THAT well known to begin with. Love how smooth and fast this bike is on long trips. Victory Kingpin
I own a victory cross country and hands down its probably the most dependable best riding bike I've ever owned and I've had a lot of other bikes.
24
Rusi
Dapat number tong RUSI more unit on the road eh
More tahn two years na oil lang regular na pinpalitan...good value for your money
Buy today, junk tomorrow...
I love rusi rango style
25
SYM Motors
Reliable bikes, the performance it looks like honda and the best seller and number 1 in Taiwan scooter and motorcycles. that's why I own one sym bonus 110.
The sym it's so powerful its looks like a honda I own one sym bonus 100
More strong and reliable motorcycle
Its like a suzuki brands.
26
Lamborghini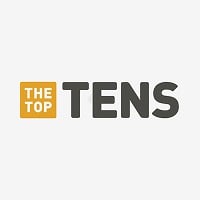 Automobili Lamborghini is an Italian brand and manufacturer of luxury sports cars and SUVs based in Sant'Agata Bolognese and tractors Lamborghini Trattori in Pieve di Cento, Italy.
I like Lamborghini cars but they should Change the style of their motorcycles and Have a stronger Motor. So I mean like a 1000cc Motor. :-)
anal
I wish that I could get a Lamborghini
La Lamborghini goes so fast think its huidini
27
Buell
Amazing bikes. Especially the earlier "tuber models". Short wheelbase, high torque low center of gravity. Makes the twisties extremely fun
They are the coolest motorcycle on the planet. They should never have stopped making them.
Love mine. Still kicks butt
Boobs
28
CF Moto
Price
cool bikes
great look
Best bike, good price, good,look especially 250nk
29
Passion Pro
Hero passion pro is India's legendary bike.selute to hero
30
Haojue
Haojue top 1 Chinese brand, manufacturer of haojue and suzuki
My weekend ride never had any problem
I like haojue
Hj 125 for 11
31
Lifan
Great bike in price to performance ratio.
Good Chinese brand. Starting to gain traction in US as of 2019.
I think best bike for Bangladesh
Lifan kpr 150 is good for performance.
32
Walton
They are light and agile. Though they don't make powerful bikes. They are super affordable and their bikes have good power to weight ratio and in good hands so you can compete with other bikes.
Affordable motorcycles with good configurations
Value of money
Walton motorcycles is best I thing
33
Motorstar
Motorstar is the powerful motor in China manufacturer and it is strong and reliable motor so ihave own a motorstar well 110 it's so powerful and aggresive like honda
What a great motorcycle xplorer200r d best
Exclusive dealer of ZONGSHEN! The original and largest most successful motorcycle manufacturer in China! Cheapest Quality Motorcycle! Planning to acquire their new look explorer 200r, CBR look alike... ride your own big bike for only 59k! In pesos.. this would be my 4th acquired motorcycle manufactured by ZONGSHEN!
BEST MOTORCYCLE!
34
Skygo
Skygo has proved you don't have to be one of the big four to succeed, Skygo put together a team of experts in the Motorcycle field went to China and picked the best parts, built their own assembly plant and have over one hundred dealers and service centers, they are outselling Honda and the other Japanese cycles here in the south Philippines, as far as business motorcycles, use in every day work they will last, the big four have lost 10% sales and the China Bikes have gained 20%
Skygo 125 and 150 just as good as Honda and outsell Honda for business bike in south Philippines
Skygo wizard 125 or 150 is the powerful model of skygo it is the equivalent of tmx 125 or 155 but skygo is 5th gear unlike honda 4th gear only and you can't get alow price of this pair
Skygo is the equivalent of honda in China it so powerful and agressive and you can get low prices you like
35
Ideal Jawa
Really Jawa is amazing two stroke bikes it is cool and comfortable
The best 2 strokes bike
Super motorcycle
Very reliable two stroke bike
36
Kymco
Kymco agility city, good scooter for the money.
I bought Agility in 2006, and it still rides as new.
I have one and I never regret.
The best in terms of tire wheels & brakes!
37
Piaggio
The only scooter & motorcycle have a clubs around the world and finally they get together in Vespa world club
Vespa is one of most famous icon of the world
MP3 is a great scooter so are the Vespas. Shame their service and parts availability are so lacking in the US.
Vespa new PX is luxury
38 CZ Moto
39
Puch
Very well-made, reliable and classy bikes
40
Birmingham Small Arms
A thing of beauty
BSA - Proper English bikes. You can't argue that these were the best bikes of days gone by.
I'm glad they made Rifles,but more glad when they made working class bikes.As the Triumph's where a little out of reach in the 1950' to 1972.
We only bought BSA bikes, and were never disappointed in the early 50s. Werneth Proud!
41
Racal
Best motor I use
42
Can Am
Engineering motorbikes from a different perspective.
The best piece of enginerring ever
Ryker smooth.
44
Racal Motors
Better than rising and euro
Low price at good for use
Jr 125 is fast
45 Vyrus
46
Derbi
Nice 50cc mopeds
47
Sokół
One of the oldest four stroke eastern european motorcycles
Polish hors 1000 cc loved and proud is biutty.
48
Demak
Demak skyline 200 own all cheapo bike
Demak is the best affordable motorcycle.100% trusted
Yay so proud we're better than cagiva
WHAT ABOUT DEMARK HAS ANY ONE KNOW ADOUT DEMAK BRAND
49
Megelli
New upcomming English motorcycle brand.
Nice
50
Dayun
Very good quality
Super reliable after 6yrs of use
PSearch List