Apple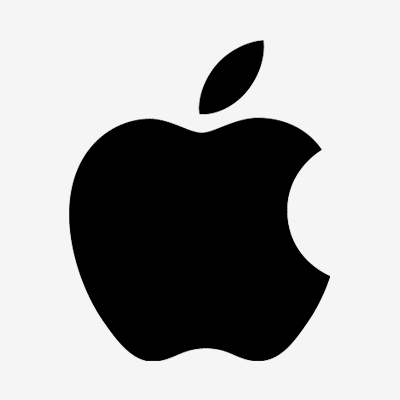 Uploaded by anonymous
Info
Apple Inc. is an American multinational technology company headquartered in Cupertino, California, that designs, develops, and sells consumer electronics, computer software, and online services.
Comments
Top
Popular
Newest
Apple's new iPhone 6/plus has been a great hit making the phone look better than Samsung's note 7! Sure the note seven actually looks reasonably sleek but apple's distinctive rose gold makes a light touch to make anyone want to purchase the phone. Yet at the beginning it was Steve jobs who had the idea of this intelligent smart phone. Yet Samsung decided to follow along. Also majority of the smartphone brands like lg, Samsung, HTC, now blackberry, BLU, and Motorola runs on android marshmallow. I am surprised that apple was not shut out with its own operating system yet, it's a bigger success, it does not need google, Other companies that tried to make their own operating system was sadly a fail like blackberry's system and windows phone. Now a days it Android vs Apple and I chose apple because of its unique 3D touch. Also its live photos. The camera shoots excellent panorama. With beautiful image stabilization (especially for me, the one who drops and wiggles the camera). So it is ...more
I love apple I phone 5 and I salute to apple maker thank for give us best mobile in world I love the future in this and getting android features...

I Love steve jobs who made best mobiles in this world... After getting apple I thought that's a best one apple iphone I love it and world loves it too much slim sexy and stylish in the world

Thanks Steve Jobs
Pricey, but it doesn't freeze and hang there as the top-rated Samsung phones do. Awesome, minimalistic and slim design, and have million of cases for you to choose. Tons of nice game and useful app to assist you during day life, no matter studying, dealing with businesses, or just use it leisurely. Nice OS. It may not be the most user-friendly brand, but it will perfectly suits you if you deal with most of the apple products like iPad, iPod, or Macs.
Right now I am using Apple actually. YOU GOTTA BUY IT! It should be the world's best phone. Because it has more features and the cameras are clear. And they're interactive and like graphical user interfaces also. The screen is so smooth that harsh rubbing isn't needed. And the WIFI works extremely fast which make it comfortable for urgent use as well as general use. APPLE products ROCK!
I DON'T get how Samsung is above Apple, Samsung is an overrated, cheap piece of crap that everyone think's is good. But it's not. Apple has the most simple, genius design to it, no question. And the touch screen is the best quality anyone could ask for. Samsung and Apple shouldn't even be compared.
Apple has set the standard for smartphones! Not only is the iPhone the best quality phone you can buy, half the reason to get it is because you would have the Apple app store at your fingertips! For many people, this is as much an awesome gaming device as it is an awesome phone.
Apple phones are very popular and I believe should be placed top in this list. I believe this because it is easy to use, you can get apps to help you out all the time, everywhere, and you can use it for more than a phone in hundreds of ways. =D Only flaw---it IS pricy!
The only reason Samsung is number 1 is since their phones look better. With Apple it is about what's on the inside. Look at messages. Apple makes it look neat and clean and Samsung is just an eyesore and messy. This is like the rest of the device. Just because there is a pen doesn't mean anything. You're just gonna lose it anyway between a couch cushion.
Apple is the best it is so easy to use unlike samsung phones they applications are complicated and when people try to delete an app it duplicates itself and you have to go into playstore find the app and un install it from there also there keyboards are really annoying to use they don't have that easy touch and its done feeling like apple does apple is the greatest brand on earth if u vote for samsung all your dreams will be crushed also yay samsung are not selling there T.V.'s anymore not enough r selling yay
Let's just be honest and not cut corners...Apple phones are the best, obviously. The nice, slim, advanced looking fashion is just beautiful. The great updates and features it holds over power all the other brands. As we see the modern day Apple phones, we know for sure,

Apple is for the win.
I love iPhone so I love iOS but I hate Android because Android is so SLOW, GOOGLE PLAY SUCKS AND APP STORE IS BETTER THAN GOOGLE PLAY STORE! So I love Apple, so there's best phone in world it's iPhone X and Apple should be 1st place of best cell phone brand not Samsung and I see Samsung Galaxy S9+ ad appeared on my when I watched something I closed this ad and I can't see Samsung Galaxy S9+ ad anymore but Apple is BEST CELL PHONE BRAND EVER!
Way better then all of the phones smart and worth you money unlike samsung's and nokia's are just good because they don't break there not smart at all and apple have cases that protect you apple product (Iphone, Ipad or mac) either way apple is better
Love the different colors and it focuses on what people like. Some people like to watch something and not get distracted by the color so it could be black or grey. If people like the phone to be pretty they would use gold or rose gold.
Apple is a best brand all over the world because of their touch, design and a large number of other feature.
It is the first mobile brand in which software could be used.
Apple was the first to released other type mobile like iPhone and it also released ipad and ipod. It estimate that mobile becomes more advance due to apple.
Apple creates best phones in the world. Nobody can beat its operating system in speed and smoothness. It's camera are the best in quality and in speed too. It's an all rounder phone. No can beat an iPhone. Every year smartphones try to beat the iPhone but they go home empty hands. Apple is the best because it do not compete with other brands, Apple creates its own world of technology
It may be at a high price but it sure does work well. It is a very user friendly device and is great for many things other than just a regular device. A worth while product that I wouldn't switch for anything.
Apple is the best brand of devices anyone could have! Even though I don't have a phone yet, (I obviously plan to get Apple) both my parents use Apple and they say it's great. ( One iPhone 6 plus and a 15 in. Macbook Pro.)
I like apple because of its cool functions and design specially when apple will release the new generation of iPhone the iPhone 5... Cool and more than a phone more like computer... The best phone ever..
Apple phones are good and are reliable but what I hate about them is that they cost too much, way too much even though the have high performance a good camera and all that they just cost too much.
The body is sleek, thin, and very elegant. This is one of those phones that when held in hand makes you feel like a VIP. I'm not saying the other brands are bad or terrible, some of which may be better suiting for some Tech Savvy people.
Apple is reliable they have a superior app store and are reliable they don't use other companies stuff like google play or use an android operating system they run on their own
My first phone was the iPhone 4 when I was in 5th grade. It blew me away and now I have an iPhone 5 and it's awesome too! Really fast and reliable don't have to upgrade it because the older models are awesome too. - Pokemongamer
Apple is great my mom's friend had the iPhone 4S for over 2 years now. It doesn't lag (freeze) at all. You get the best quality, but it is cost a lot of money.
Apple is awesome it speedy and awesome it like their own company like other phone are mostly on a os and Apple is their own their phones and iPad also their Mac's are awesome I never had a issue.
I love Apple! I personally think its way better than Samsung. It has an amazing camera, the best display, so many great features, and so much more!
Related Lists
Top Ten Reasons Why Apple Sucks
Top 10 Types of Apples

Top 10 Favourite Apple Personalities
Best Songs from the Tragically Hip's Road Apples