Top Ten Best Cricket Teams
1
India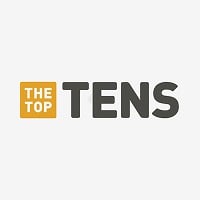 Best team of world after 2007 world cup, still debacle of 8-0 makes it bad, but they can overcome without quality bowling line-up India won T-20 2007 and Word cup 2011, India have between NZ twice, WI TWICE, ENGLAND oNCE IN LAST 6 years in away series they all draw the series with Australia 2007-2008 and South Africa 2010-11. Won lot of ODIS in this period always thrashed Big teams in 50-over cricket. And in home test India have between Australia twice, NZ, Eng, WI, SR AND DRAW with SA twice.
India is one of the greatest team ever. They have great batsman like sachin tendulkar and a great captain like dhoni. They are number one team in test match and is number ranking in ICC test ranking.
Jey hindustan. India was best. India is best. India will be best.
You know suresh raina was out and they didn't give out when umar akmal edged it was not out and they gave it out AND they didn't show hot spot so the truth couldn't be exposed. cheaters
They have won the t20 world cup. They have topped the test rankings and have won the world cup in the fifty over format. These great feats have all come since MS Dhoni became captain. Some the reasons India are so great are because they have an outstanding keeper and an even better captain, they have youngsters coming and making starts for India which really helps them in the field, and they have an incredible knack for producing great batsman such as Gavaskar, Vishwnath, Tendulkar, Ganguly etc.
2
Pakistan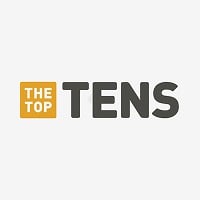 Pakistan is good cricket team, but most of the people do match fixing. The good and honest players of Pakistan are umer gul, abdul razzaq, afridi, misbah and imran khan is the one of the best all rounder and he is the most innocent cricketer. Michael holding is also very good and honest.
vote pakistan pakistan is best team ever they ve got best bowloer such as.. SHAHID AFRIDI AND UMAR GUL AND SHOEB AKHTAR AND BEST BATTERS LIKE SHAID AFRIDI HE HAS GOT WORLD RECORDS A LOTS OF WORLD RECORDS ALSO AGAINST AUSTRALIA AND SUCH AS SHOAEB AKHTAR IS A WORLD FAST BOWLER AND UMAR GUL IS ONE OF THE BEST BOWLERS... IMRAN KHAN BEST OF CAPTAINS...
Wasim Akram, Waqar Younis, Imran Khan, Zaheer Abbas, Abdul Qadir, Javed Miandad, Inzimam-ul Haq, Shoaib Akhtar, Shahid Afridi, Abdul Razzaq, Umar Akmal, Umar Gul... if this isn't a good enough reason to vote... I DONT KNOW WHAT IS!
Pakistan had always been one of the most powerful teams in the world of cricket. Winning 1 World Cup and 1 T20. Good players just hit the ball well enough for them to score.
3
Australia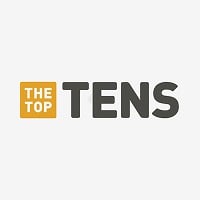 Australia is very strong in cricket and always will be. They also had the worlds best player which made Australia such a strong team(must put Australia in caps lock because they are just that good)
The team that has won the most World Cups in the history of cricket! Do you think it's India? No, there is a team that has won 5 World Cups comparing to India's 2. Australia is officially known to be the best team of cricket of any era. Respectable team for sure.
All these illiterate Pakistanis voting here. How the hell is Fixistan no. 2. Pakistan is a crap team full of match fixers that deserve to get life long ban from cricket. Such a pathetic team spoiling the gentleman's game. Such a bunch of joker's who cheats to win every game. Australia has thrashed Pakistan like anything. Australia is best team of all time. They should be at top and are also better than India. But at least that Indian team is good unlike those jokers.
Why the hell is pakistan second like who is the one voting for them it is just ridiculous like we have the best test batsmen and bowler but I do agree that India should be first and why is the united states even on this list I just watched a buzzfeed Video on Americans reacting to cricket and literally none had any idea what in the world it it and how is works
4
South Africa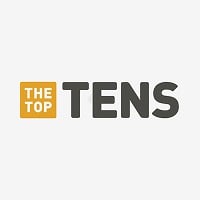 It helps to have a population of over a billion people voting for India. Why South Africa is 4th doesn't make sense. Look at the ICC rankings, enough said!
It is a good team it is my wish that they should win the world cup at least one team ab devillers mr 360 is the best player I have ever seen he is clam and he plays wonderful
Best team it have many outstanding players but I don't know what happens to them when they are in world cup I feel really sad when they don't even qualify for semi final
Great history in the game, well developed player, have the potential to beat any team on any day. They only have a habit of making games harder than they should be
5
Sri Lanka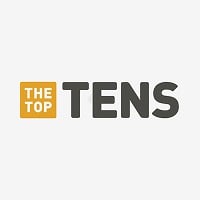 In my opinion easily the best twenty20 side in the world, and the best example of unorthodox cricketing genius ( Murali, Jayasuriya, Malinga, Mendis) in cricket history. They have arguably the best twenty20 bowler in the worldf (Malinga) and the most skilled of current bowers (Muralitharan) and the one of the top three test batsmen in the world ( Sangakkara) and one of the top ten best test batsmen in the world (Jayawardene) and (after Pollard) the second most promising young all-round prospect (Matthews) in the world. Enough said
Sri lanka is better than india one day sri lanka all out india
For 55
Sri lanka is really good one day they will 100 percent beat india one day and win the cricket world cup
Sri Lanka is the best team ever. Sri lanka has produced World's best bowler in all formats (Murali), the best match winners in ODI(Jayasuriya, De Silva, Vaas, Jayawardene, Ranatunga, Sanga, Malinga) and T20 (Dilshan, Mathews, Jayawardene, Malinga, Sanga, Mendis) cricket and two of the best Test batsmen ever. (Sanga, Jayawardene)
6
England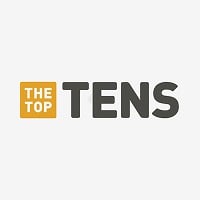 The one that created the game and became the most recent World Cup champion in 2019? The England cricket team is an outrageous monster they don't give you chances to make mistakes. One mistake may easily cause you the whole match.
England is a great team they have a good baller I think that they can do well
I saw that England are worse than Sri Lanka on this list. I'm now questioning my own existence.

by the way ENGLAND LITERALLY WON THE WORLD CUP.
England is such a waste country. It didn't even win world championship despite best facilities they probably got being a rich country. Indians are hard working. So we probably win lot of matches. We won 12 consecutive matches and there are 5 more matches left against Australia it may win all the matches left in 2017 consecutively. It is in such a good form. I will definitely post how many matches we will win consecutively as we won 12 with yesterday match and I'll post if we lose any. Stay tuned. Losers - Venkatesh80740
7
New Zealand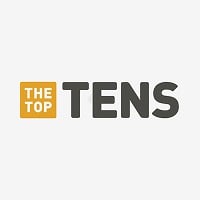 New Zealand is my personal favourite, as they are the only nation who don't sledge, don't complain, and keep their calm at all times. They are very underrated because they have always been overshadowed by the brilliance of countries like Australia, England, and India, even though they are no less. They have always tried their best and given their 100%, irrespective of their opposition. Now, their best strength is that they never give up, even if is impossible to win, they make it possible, and turn games around at their own will. I feel that even though they have been part of 2 world cup finals in a row, (one being the best match of all time), and even though have all the abilities shown above, they will remain underrated, and if they win tournaments, they'll probably sneak the trophy under the radar. New Zealand is the best.
A team known for its bowling. Despite, winning no World Cups it is respected for its outclass performance in bowling especially. New Zealand had made it to the finals 2 times consecutively in 2015 and 2019. In 2016, they bowled out India for 79 runs in the T20 World Cup 2016 and won the match with flying colors.
Nz are the best team in the world because of the way they play the game. They show great sportsmanship in every instance no matter what happens. They are the best in the world because their annual revenue is lower than Surrey county cricket club and yet they went to 2 finals in a row and have played the third most semi finals in the world. They still manage to give the big three a strong fight. That went from a laughing stock to two times finalists. These are just some of the reasons you should vote for Nz
It a very good team and all players are nice and they always show sportmanship
8
West Indies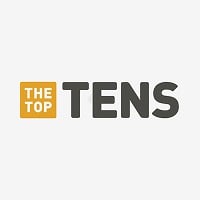 It was a good team but now the new squad is not performing as well
Gayle's grip on the bat is amazing.
Best class power hitters they are
As far as I know they were used to be "The King of Cricket" (called) - zxm
9
Bangladesh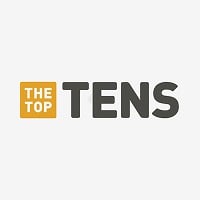 my parents are from Bangladesh and they are a great cricket team.
Best of luck Bangladesh cricket team.
Bangladesh cricket team is one of the most powerful Asian team, maximum top ranked team like Australia fear to play matches against Bangladesh not even in Australia... Cricket Australia already prove this 2 times in recent years.

India cricket team already prove that they also fear to play against Bangladesh, they hire Empires to beat Bangladesh cricket team, Indian team has money power that's why they win against Bangladesh by the help of 3 empires.

Bangladesh cricket team not only strong in Asia but also prove as powerful team in outside Asia like west indies.

Best wishes for cricket Bangladesh by an Indian for your better future... As an Indian I am a huge fan of Bangladesh team...
I love Bangladesh Cricket Team. Also my vote for the struggling players Shakib-Al-Hasan and Masrafe-Bin-Murtaza
10
Zimbabwe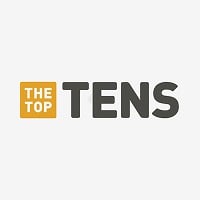 Zimbabwe is a really good team because they have some of the best players in the world. More practice is required
They used to be one of the best until politics took over and funding for the sport was cut. But somehow, they're still able to cause that upset. Good on them. - AGK
They are really great but because of sport discrimination in the country they don't get the opportunity to show the world what they are made of
Zimbabwe is a really good team, the players, bowlers and batsmen. Good Luck Zimbabwe for next future cricket matches! One of the most trustful teams!
The Contenders
11
Afghanistan
Love rashid khan watch come in spinner with warne and rashid khan love the wrong one
Afghanistan gonna be one of the best team in the future they need more training more games to play and learn new ideas and Technics.
Very young and strong team. Well Afghanistan. We are proud of you.
It will be one of the great team in future their players are also nice especially I like rashid khan
12
United States
I watch cricket as often as possible and look at these "hugh players " that they said in the IPL.
If you give baseball and even hockey players (which have average guys the size of the big guys in IPL) time to get ready and practice swinging the different bat they would destroy those pitches, DESTROY THOSE BOWLERS. Babe Ruth and Mickey Mantle hit the ball 600 feet, not 289 or 300 at times and had to keep it in a certain confine. So if you really are honest then you know what would happen. Plus, in India's case, they, India, have a billion people and none, I repeat none play American football, baseball, basketball or even hockey and here they can make way more money in baseball than cricket. The funny thing, around the world, generally speaking, none of these countries can step foot on the football (American football) field because they are scared and would get destroyed. So most of them, outside of a few Scandinavian countries and Russia (maybe), play their little soccer or cricket ...more
They are good because they have Indian players
Do they even play cricket?
They just have to try and if they try they will be a world cup qualifier
13
Italy
Wow this is a cricket team list and not a football team
That's really good
Italy is best in football so that reason I give vote to Italy I am a Pakistani
They never try
14
France
It is the worst cricket playing country. Connor defeat a team
It is one of the worst teams ever
It's a nice team
They even don't know the C of cricket
15
Nepal
Decent should practice more and they might get on the top ten
I don't know that much about this team but I hope that this team is also.nice
THE TEAM IS PROGRESSING DAY BY DAY:THIS SEASON OF THE WORLD CUP CRICKET 2015 NEPAL (CAN) WILL PLAY SURE...
An emerging and rapidly growing team who possess abelity to upset top teams and has been done many time in age group, has defeated India, South Africa, Newzealand, Bangladesh etc..
16
Germany
That's right you all better play football because you are the heavyweight s there
You better play football
Germany is not even a cricket team.
Germany is the worst and it is not a cricket team
17
Scotland
They beat Kenya and are quite amazing!
It is a good hardworking country
Great building rookie team they would be well in another few years
Scotland just beat over-rated Bangladeshis in t-20, very nice team. Soon they will start coming up the ladder
18
Switzerland
I think Tennis Player Roger Federer will play in this team - Adron
Switzerland🇨🇭 is not even a team and they never will be THEY SUCK!
I'll tell you a story:
Switzerland is playing a gully match with the members of the team,
Suddenly, their Bat and Ball roll down the Alps Mountain and they can't
find it and when they roam they get lost and a bear eats them

This is the lesson why sould not join switerland cricket team
IS SWIZERLAND PLAY CRICKET I DO NOT HAVE BEEN SEEN
19
Ireland
Ireland is the worst team
Decent but not the best
This time has a great potential to go further.. Deserves to be in the top ten, at least ahead of Bangladesh. With the likes of some fantastic players like kevin and niall o'brian, trentt johnston and many more amazing cricketers, this team is gonna take the cricketing world by surprise as it just did in the 2011 world cup against England.. I've got full faith in this team.. Will always support them
There very good
20
Netherlands
How on earth is it worst than U.S., Germany, Italy and Switzerland which aren't and haven't even qualified for a World Cup and Netherlands have. So I prefer it to be in top 15.
Brother in your dreams no one can beat India
Netherlands for the win
No team is better than Netherlands. Ole ole ole
21
Canada
A Team which played at least 2 Cups is ranked below teams which doesn't exist
We're talking about best ice hockey teams, right?
The expert in anything was once a beginner
Canada is better than most of the teams listed above...
22
Kenya
Brother in your Dreams... No one can beat England
Kenya need to improve.
The best team in africa
Kenya are were in the world cup!
23
Hong Kong
Hong Kong team is a better team just to do more practice and they will be one of the better side in the world all the best Hong Kong
They should be last
Best team in the world
Ok Anshuman Rath will score 277346237 runs in 0 balls and Aizaz Khan will take 27237171 wickets for 0 Runs against Australia - Adron
24
Portugal
Portugal should invest in cricket like they invest in make the movie ( the return back home with 2 ice creams and some dope
C. Ronaldo will kick the ball while bowling and shout leg bye out
Ronaldo will be bowled
I hate Portugal's and there batsmen
25
China
Very very very bad at cricket don't even know why they should play this game
Not good team don't think they will win for another hundred years
Does China know cricket? You brainless idiots will put Antarctica next!
Not that good at cricket
That is bad but they might improve
26
UAE
Brainless idiots rank this team after unknown ghost teams like Italy
UAE are way better than USA USA are the worst
I hate the team
They are better than so many teams on this list
27
Spain
No way good at cricket but will b a top team at soccer
They are such a bad team
So bad cricket team they don't even know it
Spain is the best team it has its move on football and it will soon have it on cricket
28
Singapore
Singapore are a decent Cricket team and should be in front of all teams which Cricket is not a national sport
How does Singapore have indian players idiot and it is a different country
Good team but mostly indian players
29
Mexico
Wow best team in the world you have to go hospital and check your mind.
Mexico is a place where brainless idiots go to the mental hospital
Are we talking about soccer I mean Mexico has to go to the hospital o yeah I forgot they don't know what's a hospital and cricket and didn't brush their teeth. I can smell their sweat
Dumb country they don't even play cricket I will tell you a story Mexico plays a match but die because they don't have pads
30
Greenland
They don t even know how to play the game
Yeah your gonna search greenland cricket roster and see all penguin names in it
No Bro, They'll not turn into a popsicle, they'll turn into an icicle - Adron
No bro they'll turn into an iceberg. Do they have snow cone balls?
31
Papua New Guinea
This team actually qualified for the 2019 Cricket World Cup, unlike many other higher teams. - micahisthebest
Will win it some day
Okay not bad
32
Azerbaijan
One day they prove they are best in the world
Good luck but I am from pakistan
33
Turkey
They have very talented players and probably will be one of the best in few years
Not a good team at all. They don't even know about cricket
But the Best Comeback Team in the football history
Amazing
34
Russia
This country is where I have seen cricket progressing with the the help of indian coaches coming to russia. The russians are giving a lot for is awareness and infrastructure in the sport.
35
Norway
UP and coming team!
Viking Power!
GO VIKINGS!
I think Norway is a good begginer team and Norway should have to play more matches and more practising for their bright future.
36
Jordan
THIS SHOULD BE NUMBER 1
Not number 41
37
Armenia
What an amazing team...not. - micahisthebest
38
Brunei
This team is the worst but, I appreciate that they are trying.
Nice team
39
Kuwait
Is this a joke
They'll play with Antarctica and
Kuwait will be 0/11 when Antarctica will be 163728261832717/0
40
Egypt
Egypt will eat sand - Adron
They are the best country at cricket
Yeah probably Tutankhamen and Akhenatan and Nefertiti will play in their team
41
Oman
Oman all Indian and Pakistan players board not taking any local players
Oman is a good cricket team good luck for the future.
It's already Average and need to occupie the 18th Position
Best
42
Thailand
Thailand sucks
Best cricket team ever!
eta
Best
43
Bermuda
Good team,they have to practice a lot
Dwayne Leverock... Fat Catch - Adron
44
Uganda
They will even lose to Antarctica Cricket Team
ARE YOU DIED SO TAKEN SUCH DREAM
It's a dream that that they will be the latest team in the icc odi cricket world cup 2015
It's a dream team... Will win 2015 world cup
45
Indonesia
I didn't even know Indonesia played cricket. They must be really bad
OBAMA LIVED IN Indonesia ONCE.
AND Hawaii
No way indonesia is a great team to be honoust
46
Burma
Haha they can't play one over also haha
Good team just need practice
Mr. Brother... They can't win world cup unless they participate - Adron
They suck
47
Slovenia
Slovenia is better than Australia - Adron
Best teams
IT IDSDF
48
Bulgaria
0 runs on the board 10 wickets down
49
Namibia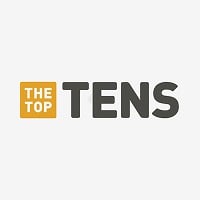 Namibia, officially the Republic of Namibia, is a country in southern Africa whose western border is the Atlantic Ocean. It has the second lowest population density in the world. The capital city is Windhoek. It shares borders with Angola to the North, South Africa to the South and Botswana to the east. ...read more.
You foget this team?
Best team ever
Decently good
50
South Korea
I think around in 20 more years they might be an average team
They are the worst and I also beg for South Korea 🇰🇷 not to play cricket 🏏 in the whole life
GOOOD POSTING
PSearch List