Top Ten Best Skateboard Companies
1
Girl
The skatboard is just awesome
No one has a team like Girl does... Mariano, Howard, Biebel, Mike Mo, Malto, etc... KOSTON!
Girl makes sick boards with sick designs and should be on top
Girl has super cool designs with insanely good pop!
2
Toy Machine
This is the best
Toy machine boards are awesome!

Very durable and take a beating

Pop lasts a long time and the graphics are sick

Come to the stagnant and still mosquito filled waters that is Toy Machine a Blood sacking company

Welcome to hell!
Toy machine will always be number 1 because they are so cool
Toy machine is the best
3
Anti Hero
Its sick long lasting great pop, sick designs, strong a bit heavy but reliable
They were in tony hawk American wasteland awesome
Love them there strong
4
Enjoi
Enjoi decks rule their completes rule, and everything basically rules! Espescially there clothes
I got Enjoi boards, trucks, decks, wheels, and more. They are TOP NOTCH and they also got some pretty SWAG snapbacks too!
classic deck design, and good wood quality, number one technology, my recomended,
5
Flip
Tons of way good skaters on flip like David gonz, lance mountain, curren caples etc. Also one of the first brands to have P2 tech! Awesome decks!
Flip
Is really cool I want to try a flip deck
6
Habitat
A under rated brand but good
7
Creature
I love this brand it's mostly green in there words cool
8
Baker
I love these boards there the best I always land my 360 flips and kick flips. There wide and look awesome
Baker is the best skateboard brand dude
Baker is the raddest
Baker for life son!
9
Magenta
Love this brand a hidden gem
10 Volcom
The Contenders
11
Vans
Sexy shoes
Vans is the best shoe company in the world I love wearing them
I love vans shoes there like the best shoe company
I like your shoes as well
12
Deathwish
Deathwish for life
Dude... Come on lizard kings with em
Death wish is sick man!
Hell na deathwish suckand they snap so easy
13
Plan B
Plan b should be at number 1. Plan b is the best brand ever!
Plan b is awesome it should be #3 chocolate should be #3
Plan b is number one so what
Plan b for life
14
Fallen
I've never tried fallen shoes but I think I'm going to stick with vans and vans half cabs
Best shoes last long
15
Almost
Love almost boards they parody the panda from enjoi
Cool deck graphics and last for years!
Really smooth with a thick deck
16 Lakai
17
Alien Workshop
Cool graphics and epic pop
18
DGK
Has a great team great pop and for hip hopers
Cool graphics on 'em and good pop.
19
Element
These are the best sk8 boards the only bad thing is the paint comes off easier than others
20
Revive
Aaron Kyro the sponsored skate boarder from the San Francisco bay area is why revive is the best core skate company.
Revive is the best
It's an awesome company it has awesome skaters and good decks
ReVive is obviously the best
21 Real Skateboards
22
Zoo York
Zoo York is the best always land every thing and always give you that perfect pop when trying to Ollie down a set of stairs
23
ENDdustries Skateboarding Co.
High quality skateboard product also have reliable price. hope this company want to distribute their product in united states - ma2k8
This skateboard or skateboarding company from Indonesia. ENDdustries Sk8boarding Co. own several skateboard brand. Its also have a good concept in campagne and promotion. The products also have a good quality. I believe it will be the best skateboard company from Indonesia. #Skateboarding4Happiness
Enddustries skateboard deck have great pop, and nice graphic design. the price also reliable. hope the company want to distribute their products in united states.
Pernah beli papannya enddustries skateboards yang made in usa, the quality is quitely different than the others brand in the neighbour. hard rock canadian maple deh, meskipun masih dengan stoknya yang sangat limited.
24
Lifeblood Skateboards
One of the most original & sickest teams. Boards made by P.S. stix best boards made.
25
Santa Cruz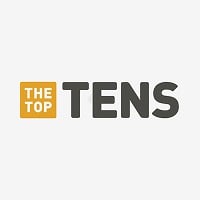 Santa Cruz Bicycles is a manufacturer of high end mountain bikes based in Santa Cruz, California. They sponsor the Santa Cruz Syndicate, a downhill racing team.
27
Nike SB
Best shoes in my opinion that I have ever skated!
28
Cliche
Good deck and I reccomend
I bought a cliché about a month ago and love it has a really good arowdynamic set up and better pop than any other board and I've skated creature flip ejoi element almost
29
Black Label
Best Board Company ever
30 Powell Peralta
31 Dogtown
32 Birdhouse
33
Four Wheel Co
Best wheels out there
34 Skechers
35 Hosoi
36
Chocolate
The chocolate boards are every good
37
World Industries
Should be in the top 5
38 Independent
39 United Boards
40 Polar
41
Welcome Skateboards
My personal favorite board Company
42 Primitive
BAdd New Item