Top 10 Best Tamil Actors
arasan000
The Top Ten
1
Joseph Vijay
Vijay is the mass! He went through a struggle.. But o well - every actor goes through it at once point in their careers as a actor ( ex. Ajith, vikram, and surya ). Velyudum is going to be a hit, nanban BLOCKBUSTER, and vijay film with goutham menon is going to be MASS

Vijay is the good dancer, good friend for all, so I like a vijay, thanks for a god to gave a beautiful actor and brother to tamil industry
Vijay " The one and only result oriented hero" he is the mass hero in the tamil film industry next to our ever super star Thalaivar Rajnikanth...
Vijay is mass + class actor who can pull any kind of crowd towards him.. He has finest quality of expressions that rise rite from his eyes... He literally pulls your attention even when there are many on the screen. In tamilnadu, he is top most because he acts in movies of day to day life that are understood even by a laymen as well enjoyed by a well educated businessman... That is his power, pulls attention of all from 5 yr old to 50 yr old. Total getup changes and so called character differentiation is not his belief and that's not something which his fans expect.. He has great qualities as a human too. Few of his films flopped back to back during 2008-10, and many in the name of criticism tried to pull down vijay, maybe the just vanished all there thoughts about his past films and the amount of entertainment vijay has rendered to the people rite from 1995(poove unakaga film.. His first super hit)but that does not me he is no more a good actor.. Now he is back in full form and his ...more
4616 Comments
2
Ajith Kumar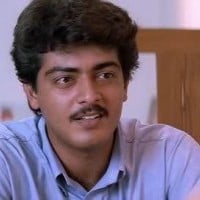 Ajith Kumar (born 1 May 1971) is an Indian film actor best known for his work in Tamil cinema. He is one of the most successful actor in Tamil Cinema. In addition to his acting, Ajith Kumar in a sabbatical, participated in the 2004 British Formula 3 season as a Formula Two racing driver and was ranked ...read more.
Ajith will win this Thala ajith rocks
A man without any publicity or show-off like other hero's next to Rajnikanth..! Came to the industry without anybody's help..!
NEXT TO KAMAL HASAN AJITH IS ONLY STAR WHO IS BRINGING CHANGING IN EVERY FILM PEOPLE WHO LIKE CHANGE IN FILM ALWAYS WITH THALA
A real life hero. A man of discipline. Role model for most of the young blood. One of the finest performer on screen. A man with loads of will power. Never say "no" hearted human. Known for his huge openings. A humble soul. Knows to respect other human irrespective of their social status. A simple common man. Out spoken. Multi talented. Only Indian actor to hold a pilot license. A great cook. F3 racer. An aero modeller. A professional photographer. A man loved by everyone on sets. A man with zero ego and attitude. A successful hero with no backup from family members. A mechanic to start with. A man who does loads of help with no publicity. One of the best looking Asian actor on Blazers. Only actor to look good with grey hair. Actor who got other actors as fans after Rajni. The only actor to dissolve the fan club and yet to lose a single fan of his. Never lost his fans till date even during the worst period. We love you a lot for the way you are Thala. Proud to be your Fan. ...more
2187 Comments
3
Rajinikanth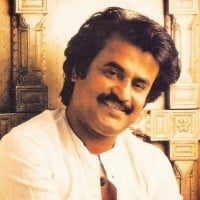 Rajinikanth (born 12 December 1950) is an Indian film actor who works primarily in Tamil cinema and is considered as Super Star of Kollywood after M. G. Ramachandran. After earning ₹26 crore (equivalent to ₹55 crore or US$8.2 million in 2016) for his role in Sivaji (2007), he was the highest paid ...read more.
Padayappa, Chandramugi, Sivaji, Enthiran these are record break block buster movies! Who can break it except Superstar RAJNI...?
No one can beat him. He always rocks. Good actor also. So my choice is rajini.
Rajinikant always the best, there are nobody who can replace rajinikant. Rajini is the fist not vijay.
Rajinikanth deserves to be on the top... The tremendous practice and hardwork he had done in his early days of his career may not be known to everyone.. One can definitely say that the amount of talent present in him is more than the sum of the talents present in all the actors like kamal, vijay, surya, etc.. One can feel this by watching his earlier movies where his acting is definitely on par with giant actors like sivaji, kamal, etc... He has done many serious roles in his earlier movies like mullum malarum, 6-60, etc.. When we watch all of his movies, we will see that the styles of the present day actors like vijay, ajith, surya has its domain in rajini! Above all, in spite of all his fame and stardom which is now in world level, his simplicity and humbleness makes him great for ever... The way he balances his spirituality and his stardom must be contemplated before comparing him with actors like vijay, ajith, etc.. Finally, I would say that rajinikanth is definitely an ...more
637 Comments
4
Surya Sivakumar
He is really hard working person & He looks like hero I would say...
He is having good face to accommodate all the character...
He is having good enough attitude to listen seniors...
For sure he will become good hero in south India...
He's one of the precious gem that can be found. Surya is a really versatile and handsome actor... Why still not yet give him a title... I would suggest six pack nayagan
Hard working person and choosing the best movie that suits him and entertain the viewers
My rock star surya he was the the only actor who can perform well in all

I was the most well known fan of surya I likes his agaram foundation which is the best I like I wish my actor surya to do more and more movies. And there is lots and lots to say about my surya
1501 Comments
5
Kamal Haasan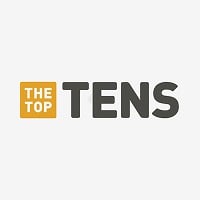 Kamal Haasan is an Indian film actor, screenwriter, director, producer, playback singer, choreographer, lyricist, philanthropist and dancer who works primarily in the Tamil film industry.
HE IS AN INCREDIBLE ACTOR. HE AND MOHANLAL ARE ONLY SOUTH INDIAN ACTORS WHO ARE THERE IN THE LIST OF TOP 10 ACTORS IN INDIA. KAMAL HAASAN SIR IS IN THE 7th POSITION. NO OTHER INDIAN ACTORS ARE THERE IN THE LIST OF TOP 10 ACTORS IN INDIA.
the five time national award winner simply the legend
He is only No1 in acting and Box Office See Box office Report
Just looks at the awards section in his filmography
216 Comments
6
Dhanush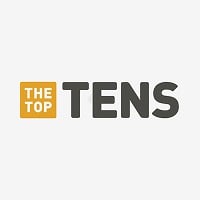 Venkatesh Prabhu, better known by his stage name Dhanush, is an Indian film actor, producer, director, writer, lyricist, screenwriter and playback singer who usually works in Tamil cinema. Dhanush's first film was Thulluvadho Ilamai, a 2002 coming-of-age film directed by his father, Kasthuri Raja.
Kolaveri di is famous on worldwide
Dhanush is not only actor he is singer, lyrics er, will be director and producer
He's simplicity... And talented in younger generation compare to other young stars...
Dhanush the future of superstar.. He has the talent and also he his the son in law of superstar.. He rocks for ever.. He has won a national award...
Why they put vijay first he all is a actor ah stupid dono how to act natural dhanush is the best azman hashim dhanush always best all know he is a national award winner act by own hardworking written song more kolaveri world hit than other song also written story and also singing dhanush also son in law rajnikanth but never show off he is ollikuchi but body full with brain dhanush is the best lah surya can compare with dhanush bit but dhanush was mass forever after rajnikanth dhanush will replace vijay all just act for money lah always fight big dialogue no natural acting next time don't give stupid comment vijay first lah or what dhanush national award winner rajni also not yet get national award see how talented was dhanush azman hashim
591 Comments
7
Vikram Kennedy
He is best actor in tamil film industry. No replace for this actor. Very hard worker creative new making of acting in current film industry. Then very reality acting action movie any one character is acting very beauty...
CHIYAN VIKRAM... BLOCK BUSTER MOVIES ARE DHOOL, SAAMY, ANNIYAN - arasan000
He is probably the most versatile among the lot in point of performance. He is potentially the future national award winner.
He is a really a mass hero in Tamil industry. His dedication and hard work proves that he is the best of all actors. Different thinkings, different characters in each films will set him in a high position and acquires the role model of all new actors. I agreed the following points "He is really a versatile among the lot in point of performance"
370 Comments
8
Sivaji Ganesan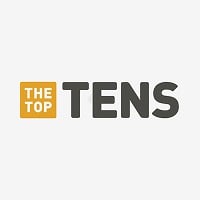 Of course Sivaji is an actor par excellence. It is actually an honour only for all awards to reach him than for him to acquire awards. He is the first Indian to have acquired the an International Award in the movie "Veera Pandia Kattabomman" and probably the first to have been praised as far better by Marlon Brando, 3 time Oscar Award winner, himself in the United States. He confessed Sivaji can act like him but not him like Sivaji. That's the greatest accolade for India for having given birth to an extraordinary son with unmatched exceptional quality of acting talent.
Probably the best actor of india and has the privilege of being the first indian to win an international award for acting
One only best actor in Tamil cinema sivaji ganesan
Acting= Shivaji Ganesan in One Word...
40 Comments
9
Sivakarthikeyan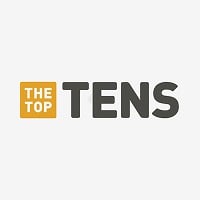 Sivakarthikeyan is an Indian actor, comedian, playback singer, producer and lyricist who works in Tamil films.
I love him very much so sweet and so cute one of a comedian and hot and sweet actor. There is only like him. No one can lead him or act like him... He is a inspiration role model of all the lovely girl and youngsters. As this is my fathers profile but even iam a girl called sara. If iam married or having a boy friend he should be like sivakathikeyan I love you very much
Best inspired all Youngsters
He is a good comedy actor
He has make people laughing
Very good timing comedy, if try some more can reach to top actor
640 Comments
10
Karthi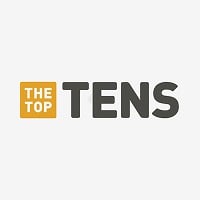 Karthik Sivakumar, better known by his stage name Karthi, is an Indian film actor who works primarily in the Tamil film industry.
He is known for his simplicity. Please do follow this karthik even when you achieve greater heights in your life. Wish you a happy married life
He is good a hearted person. He maintains good relationship with others. He wont hurt any one while he talk. He is a good son for his parents
He is the real actor in Tamil. His Action are mind blowing... What an actor! Then He is the most Handsome star in Tamil... We Love KARTHI... You are the hero.
My favorite actor in Kollywood
83 Comments
The Contenders
11
Silambarasan Rajendar
Simbhu-multi talented, he directed movie in his 19 th age, he knows editing, directing, acting, directing, lyrics, msic composition. He did all in his movies, real mlti talented here, added to this he is a dancer
SIMBU IS A GREAT ACTOR NOT ONLY HE IS A GREAT ACTOR HE IS A MULTI-TALENTED ACTOR MANY YOUNGSTERS LOVE SIMBU ACTING SINGING EACH AND EVERYTHING WE ARE PROUD TO SAY I AM A SIMBU FAN DEFINITELY HE ROCKS IN UPCOMING MOVIES ALL THE BEST SIMBU FOR YOUR ALL MOVIES
Simbu is the rockstar of kollywood. He has the thump and energy that can't be tamed. Simbu introduced the new music like loosu penne, evanddi una pethan, pondatti, kutti pisasey etc... Simbu will rock forever
STR BEST ACTOR
149 Comments
12
Jeeva
He Look Like a Charming Boy, I Like His Acting... I want to see His New Film NEE THANAI EN PONVASANTHAM...
I like c your movie neethane en ponvasantham..
... Your acting like real love n affection
Jiiva is top most hero in tamil
Jeeva had lot of capacity. He looks like a over smart person.
49 Comments
13
Vijay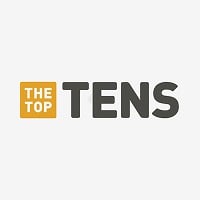 Joseph Vijay, better known mononymously as Vijay, is an Indian film actor and playback singer who works in Tamil cinema and his films dubbed into Telugu, Hindi, Malayalam and Mandarin Chinese. He is one of the highest paid actors in Tamil cinema.
You are a great hero in the cinema industry. You are a mass star. Your films like ghilli. Your thuppakki film is success for golden jublie. Yohan atthiyam ondru is a successful film
Vjay sir your acting is best. I like to watch your moves. What is your next new move?
I love your acting and I love the movie thuppaki
I am a very big... Fan of Vijay and I am so proud to be so. Vijay is not only a superstar; but he is the ultimate hero.
147 Comments
14
Aarya
He is awesomely good and funny ARYA ALL THE WAY PEOPLE!
Also aarya is a very decent actor and always tries his best!
Aray he movies also super movies in excellent movies in tamil industry and telugu industry he is kollywood king and tiger
I like very much arya was a great star in India. He was really great. I like you so much
Arya looks like real hero and beautiful actor
36 Comments
15
Vijay Sethupathi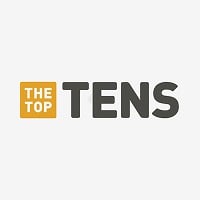 Vijaya Gurunatha "Vijay" Sethupathi, is an Indian film actor, producer, lyricist, and dialogue writer who works in Tamil films.Following a stint as an accountant, Sethupathi began considering an acting career.
I like him because of his casual acting
Very very rare in new coming in tamil film industry...amazing Acter...
I like to watch him movies because of his causal acting.He is my inspiration and my role model.After 7 yrs of struggling and hard work then only he was getting very good name in film industry.In his real life also he is very helpful person.
Natural acting and very different person
139 Comments
16
Suriya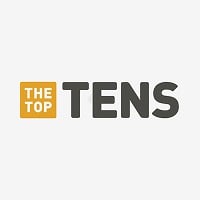 Saravanan Sivakumar, better known by his stage name Suriya, is an Indian film actor, producer and television presenter, who is currently working in the Tamil film industry.
He is a very good person I like you very much
Super ever one like you in our family
Super Hero
He is a bad one I do not like you you are a stupid I have no words to blame you
115 Comments
17
Santhanam
Cool comedian with karthi in a movie like paiya and mainly arai en munnutri ainthu
Santhanam Anna best look young actor very beautiful actor
He is a great actor with all skill especially with humour which most of the actors have
He is a Counter King #Santa
56 Comments
18
Vishal Krishna
He is real hero
Vishal started off great with movies like sandaikozhi thimiru but the last couple of years nothing from him.. He better soon deliver a hit or jeeva is going to take over him. - ahamedsalmanfaiz
Vishal is really awesome hero... He is the future superstar...
I just love vishal...
51 Comments
19
Jayam Ravi
He s a smart actor
He is superb
Dance is very nice acting peramance excellent.
He is a best actor in each character that he is proving
70 Comments
20
R. Madhavan
He is always the chocolate hero in among women heart. Maddy always have good acting and versatile hero. I love to watch thambi movie because that film show good message to society. Finally I would like to said (come on maddy please give more quality film ).
Such a wonderful actor and the 1st place of beautiful of hand some
Madhavan is one of the best and most hardworking actors in india. His film selection is superb and he is very charming
Great human
17 Comments
21
Arya
Arya is so good and cute
He is also cool
I want to see him so cute hero. so hot and he is so cool he is stylish
I wish your naa peru surya become super hit
4 Comments
22
Prabhu Deva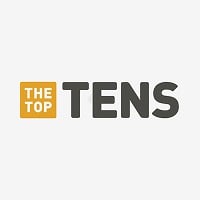 Is a best actor. And dance is suber
The best
King of lungi dance
Mass in dance and act by sriram
23
Arjun Sarja
Actually he is top on of the table, number 1 mass action hero
He is a very talented actor... One day he will be on the top..
NICE BODY GOOD ENOUGH TO ACTING
One and only ACTION KING ARJUN THE MASS HERO THE MASS ACTION THE MASS FIGHT. THE MASS ARJUN
10 Comments
24
Bharath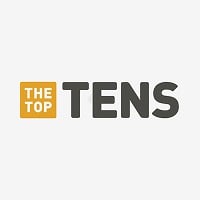 He is talented but he doesn't get supports from other. He will soon get a best place in south Indian cinema
He is a very good actor, but the only reason he is not as famous as the other actors because he does not have any connections in Tamil cinema
No this answer is wrong, he has all the connection, but he got greedy which most actors mistake and it will just disappear in the shadow. - msanthuru
BLOCK BUSTER MOVIES ARE KATHAL -
Bharath is one of the most talented actor in South Indian cinema. better than so called famous actors.
25
M. G. Ramachandran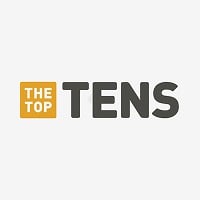 Marudur Gopalan Ramachandran (17 January 1917 – 24 December 1987), popularly known as MGR, was an Indian actor. He is regarded as one of the most influential actors of the Tamil film industry. He dominated Tamil Film Industry for three decades as a Super Star after M.K.Thaygaraja Bhagavathar. He made ...read more.
Superb hero I have ever seen
He is the 1. No touch him
One in a million...par excellent! Genius! Master of silabam and martial arts... films project Human Values which is quint essential for life. Love his movies... Golden heart...darling if the masses.
I love mgr sir
4 Comments
26
Prakash Raj
His dialogue is very famous he is not good actor but a superb villain
Very good Hero and Villain and a performer too.
27
Vijay Anna
Vijay next super star is good movies
Anna always smart very nice person, next super star in india
I love you so much Anna you are my favourite Hero in Tamil cinema Industry
Thalapathy the
5 Comments
28
Ram Charan Teja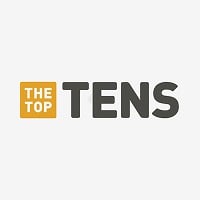 He is very decent actor and very good dancer and he will become a number 1 star in telugu industry
Most talented hero
Charan my cute and best actor after suriya
He is the mass hero
6 Comments
29
Jai
You r look is very nice
Jai is a decent, innocent actor
He is superb in his work if he admits in a film...
He is stylish too...
His accent is good while speaking...
He has got a lot of girl fanz rather than boys...
The awesome smile has made our hearts splash...
None of them is so stylish
Very soft actor look very beautiful
5 Comments
30
Mammootty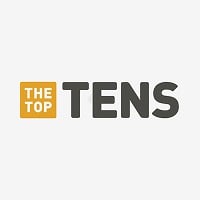 Mammootty is an Indian film actor and producer best known for his work in the Malayalam film industry .
Amazing actor megastar Mammootty sir this actor acting brilliant 10th times Oscar need really best wonderful amazing brilliant actor Mr Mammootty sir
(me ashraf karamana flim Junior artist working)
Mega star of indian cinema
MEGASTAR MAMMOOTTY The Face of Indian Cinema
The acting full original 3 time national awards winner
5 Comments
31
Vikram Prabhu
Mass hero...His accurate look show s his mass...
Vikram prabhu is a best actor I like him
He is the most handsome hero...

He is great in his acting and especially look...

We love him...
He is an mass hero in Tamil movie industry he give a back to back in he is an next superstar in all over India
6 Comments
32 Gautham Menon
33
Vadivelu
Vaigaikuyal is the great comedy actor in the India.

We are waiting back again in screen...
The most Hilarious Comedy to be ever seen on a screen
Great comedian. He helps a lot to overcome stress. Want to see more of vadivelu "s jokes in future movies.
3 Comments
34
Raghuvaran
He is my favourite villan
HE IS ACTING WONDERFUL
Rahu sir Tamil best villan actor nabiar rahu wonderful actors
BEST VILLAIN IN Tamil FOREVER
35
Vikranth
He smart guy!
36
Ajith Anna
Ajith hit movie more
#ajith kumar is always lengent
Ajith is a superstar next to rajni. and he is the most handsome among all the heroes in India
I am a fan. Of

AJITH
3 Comments
37
MohanLal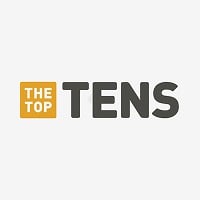 Mohanlal Viswanathan Nair, better known as Mohanlal, is an Indian actor, producer and occasional singer best known for his work in Malayalam films .
Mohanlal is acting hero
Mohanlal is superb acting
The actor who doesn't know how to act but who gives real life to the character. He is one of the most talented and outstanding actor's of indian cinema history.
MohanLal is one of the best acter in the world. He is number one acter in India
6 Comments
38
Vimal
I love vimal
Very nice actor. We like him.
His Natural acting and excellent delivery of dialouge added all age group as fans.
He is multi talented person.In feature he will be top our of Tamil industry
39
Goundamani
He is the all time super Comedian in India
Goundamani and senthil are the best twins after Laurel-Hardy of Hollywood Fame. They are the first Indian Comedy-twins.
Very nice to our all comedies. I like very much.
40
Siddharth
so sweet
Very hand some such a wonderful actor
He is so handsome and so talented
So cute and handsome...
7 Comments
41
K. Bhagyaraj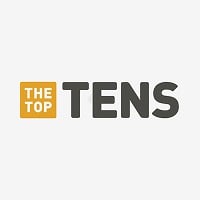 Bhagyaraj Sir is Legend. Great Actor!
42
Sudeep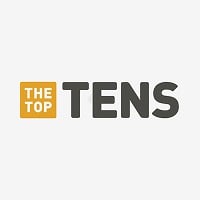 Sudeep Sanjeev, known mononymously as Sudeep, is an Indian actor, filmmaker and television presenter, known primarily for his work in Kannada cinema, in addition to appearances in a handful of Telugu, Hindi and Tamil films.
Boxx office king... Kiccha sudeep.. He is very stylish intelligence actor in the world.. Know he acted in Hollywood also..
His excellent acting in "nan ee"is appreciable..! All the best for his upcoming films
Good villan
43
Karthik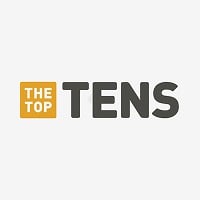 Murali Karthikeyan Muthuraman (born 13 September 1960), best known by stage name Karthik, is an Indian film actor, playback singer and politician. He is the son of actor R. Muthuraman. He has also appeared in some Telugu films. Karthik has been the recipient of the Tamil Nadu State Film Awards and the ...read more.
Best actor
Nadipu navrasam
Versatile actor..
Don't reflect shadow of any other actors..
44
Vivek
HE IS SUPER COMMEDIAN AND TALENT PERSON
My faovoriate commady actor
45 Tharun Hassan
46
Mahesh
I like him too much. He is too handsome, romantic & I like his acting. I think he should in number 1 actor. No one can compare him & his all acting were superb.
He is too cute
He is so talented & dashing...i like his personality and I think he is number 1..
What's this place for mahesh
7 Comments
47
Vijay Antony
Unique stories, outstanding performance in both acting and music. He's the man!
Vijay antony thalaivan can only bring up unique script
He is very good man why every time problem come to him vijay god bless you
We want vijay antony
5 Comments
48
S. J. Surya
It's a brilliant actor and director.
49
Prashanth Thyagarajan
He is the best in the industry with all the real life talents have with him. Karate, body maintenance, romance, and have a unique and stylish way which is liked by everyone.
Prashanth is the most handsome in the industry and he is an extremely talented actor
Vikram is very good actor compare then tamil actor. And different acting
Top Star is comming Soon.
4 Comments
50
Ravi Teja
He is very good beautiful actor
Ravi teja is a action king.
His acting is very natural. The he acts is very good. The most important is action with comedy, that makes him different from others. He is like a Akshay kumar. He is my most favourte actor in Tollywood.
PSearch List
Related Lists

Top 10 Tamil Actors of the 1980s

Best Movies of Tamil Actor Karthik
Best Tamil Comedy Actors

Best Movies of Tamil Actor Arya
List Stats
86,000 votes
128 listings
9 years, 188 days old

Top Remixes (214)

1. Rajinikanth
2. Kamal Haasan
3. Ajith Kumar
ruderathore

1. Dhanush
2. Joseph Vijay
3. Ajith Kumar
selvasstriker

1. Dhanush
2. Ajith Kumar
3. Surya Sivakumar
rocketammu
View All 214
Error Reporting
See a factual error in these listings? Report it
here
.