Top 10 Best Cell Phones of the 2000s
Between the years 2000 and 2009, cell phones advanced quite a lot from being simple flip phones to being smartphones with access to the internet. From companies such as Motorola to Nokia to BlackBerry, many phones that were released in the 2000s became icons of the decade.

Also, as of February 2022, 2G internet has sadly shut down and 3G is already in the process of shutting down. This means most of these phones will unfortunately no longer work after January 1st, 2023, if they haven't stopped working already, which is bad news for many flip phone and early smartphone users. With that being said, at least you can still upgrade to a 4G phone, since at least 4G isn't going away anytime soon.

The Top Ten

1 Motorola Razr V3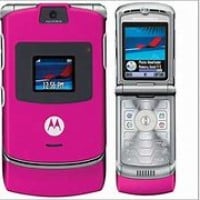 Released in 2004, the iconic Motorola Razr V3 flip phone quickly became one of Motorola's most successful phones with 50 million being sold by July 2006. The Motorola Razr is the one of the most iconic phones of the mid 2000s.
2
Nokia 3310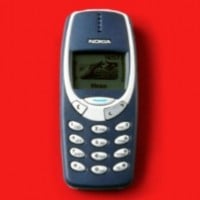 Released in late 2000, the Nokia 3310 sold 126 million units between 2000 and 2005 and was a very successful product. It later became known for its durability and long battery life. It's so durable to the point where it's almost impossible to destroy it. I dare you to try destroying a Nokia 3310. You probably won't get very far with that.
This might have been my first cell phone it was definitely something similar. Yes I did drop it on the concrete at School and it didn't break.
I know that this is the most durable phone ever. It's very hard to destroy. This kind of feature makes it memorable.
3
BlackBerry Curve 8330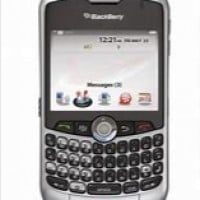 I'm sure most of you remember a time when phones had physical keyboards on them, and this 2008 model BlackBerry phone is certainly no exception to this. Similar models were also popular, but the BlackBerry Curve 8330 takes the cake.
Damn I had vague memories playing breakout and other games in that phone.
4
T-Mobile Sidekick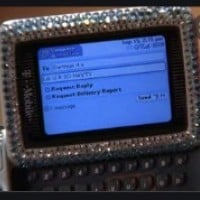 How could I forget about the T-Mobile Sidekick phone? Developed by the now defunct Danger. Inc, the Hiptop/Sidekick was known for its sliding horizontal keyboard, and it was first released in late 2001. It was sadly discontinued in 2010. It was initially released under the Hiptop name, but T-Mobile branded it as the Sidekick in 2002. One of the coolest features was you could access websites such as AOL Instant Messenger (AIM), Yahoo, and MSN Messenger, as well as email, internet, and web apps from the phone, a feature that was revolutionary at the time. In addition, later versions of this phone came with a built in camera.

In addition, this phone was popular with the deaf community.
One of the coolest phones of the early 2000's. I wish they still made them.
5
HTC Dream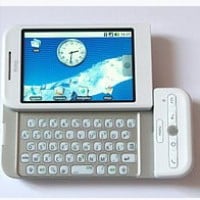 For those of you who didn't know this, the HTC Dream was the first Android phone, and it was released to the public in late 2008. A prototype that looked very similar to a BlackBerry Curve was initially developed, but Google decided to scrap it after finding out that the iPhone had a touchscreen and decided to work on the HTC Dream (which features a touch screen and a sliding keyboard) instead.
I never knew the first Android phone was released in 2008.
6
LG Chocolate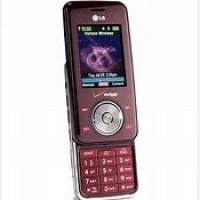 Prior to their days of making smartphones, LG made flip phones with a sliding number pad and called it the LG Chocolate (because it resembles a chocolate bar). The LG Chocolate was first released in 2006 and it was the most popular phone in the company's history.
7
Motorola Droid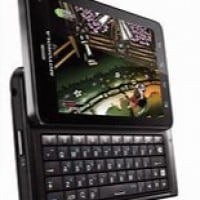 The Motorola Droid was released in October 2009 and was advertised as an alternative the iPhone. TV commercials as well as an associated website made entertainingly combative claims listing features lacking on the iPhone, such as "iDon't multitask" and "'iDon't have a real keyboard", while only mentioning the name of the Droid in the final frame, reading "Droid Does". You have to admit that it's hilarious, because it's true even to this day in 2022 (especially the latter).
8
Sony Ericcson T610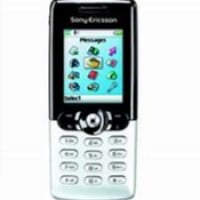 Released in 2003, the Sony Ericcson T610 was 1 of the first mass market mobile phones to include a built in digital camera, Bluetooth and a color screen.
9
Motorola V70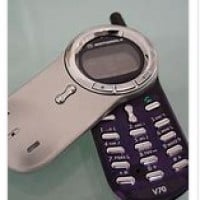 Released in 2002, the Motorola V70 flip phone had a cool front covering that would open by rotating it instead of bending it backwards like most flip phones. Although not as popular as the Motorola Razr V3 (which was released a few years later in 2004), the V70 deserves a spot here on this list for this cool feature.



Also, the keypad came in a few different colors such as red, black, blue, silver, and purple.
10
BlackBerry Pearl 8100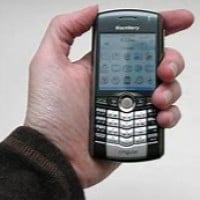 Released on 9/12/2006, the BlackBerry Pearl 8100 was the first of several phones in the BlackBerry Pearl series of phones and was the first BlackBerry phone with a camera and a media player.
This phone is cool.
The Contenders
11 Apple iPhone
12 LG enV (VX9900)
13 Sony Ericsson W800i
14 BlackBerry Pearl 8220
15 Motorola ROKR E1
16 Samsung F480 Tocco
17
Nokia 6300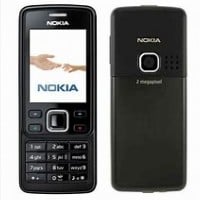 18
Samsung SPH-A860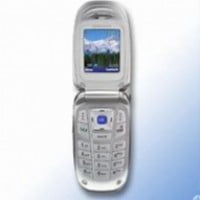 19
Samsung SGH-J706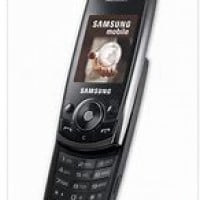 20 Sony Ericsson WS80
BAdd New Item