Top 10 Celebrities Who Have Written Children's Books
The Top Ten
1
Kelly Clarkson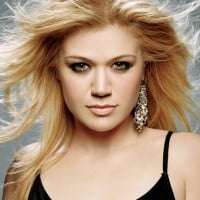 Kelly Clarkson, the American singer and songwriter, gained national fame after winning the first season of "American Idol" in 2002. She has since enjoyed a successful music career, branching into various genres from pop to country. In addition to her musical endeavors, Clarkson penned a children's book titled "River Rose and the Magical Lullaby." The book was inspired by her daughter and aims to capture the wonder of childhood through imaginative storytelling.
2
Will Smith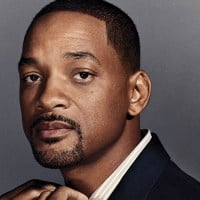 Will Smith, an accomplished actor, rapper, and producer, is a household name known for roles in blockbuster films like "Men in Black" and "Independence Day." In the literary world, he ventured into children's books with "Just the Two of Us," a book that celebrates the bond between father and son. Based on his song of the same name, the book is a heartfelt tribute to the importance of paternal love. With warm illustrations and poetic text, it has received praise for its emotional depth.
3
Jim Carrey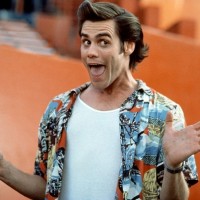 Jim Carrey, renowned for his comedic roles in movies like "Ace Ventura" and "The Mask," is not only an actor but also a writer. He authored a children's book called "How Roland Rolls," which is a story about a wave named Roland who's afraid of crashing into the shore. The book received the 2013 Gelett Burgess Children's Book Award and aims to teach children about existential themes in a kid-friendly manner.
4
Barack Obama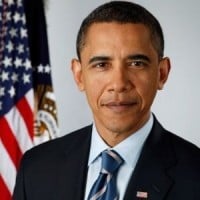 Barack Obama, the 44th President of the United States, is not just a political figure but also a bestselling author. He penned a children's book titled "Of Thee I Sing: A Letter to My Daughters," which features stories of thirteen groundbreaking Americans and the traits they exemplify. Written as a letter to his daughters, the book serves as an educational and inspiring read for young people.
5
Jerry Seinfeld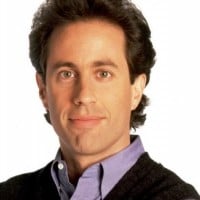 Jerry Seinfeld, best known for his iconic TV show "Seinfeld," has proven his literary skills with a children's book called "Halloween." The book captures the excitement and humor of the holiday as experienced by children, focusing on their adventurous pursuit of candy. Through his unique comedic lens, Seinfeld presents a story that both kids and adults can enjoy.
6
Whoopi Goldberg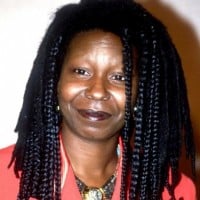 Whoopi Goldberg, an actress, comedian, and television host, has received numerous accolades, including an Emmy, a Grammy, an Oscar, and a Tony. She authored the "Sugar Plum Ballerinas" series, aimed at young readers. The books explore the experiences of a group of young girls at a ballet school in Harlem, providing an accessible introduction to the arts while celebrating diversity.
7
Madonna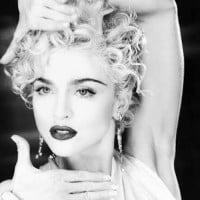 Madonna, an iconic pop singer and actress, has also dabbled in the world of children's literature. She wrote a series of books known as "The English Roses," which aims to teach valuable life lessons to young readers. Through captivating storytelling and vibrant illustrations, the books have been successful in reaching a broad audience.
8
Bob Dylan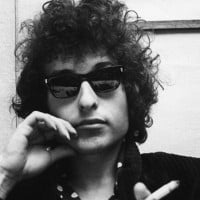 Bob Dylan, a legendary singer-songwriter and Nobel laureate, authored a children's book called "Man Gave Names to All the Animals." Inspired by his song of the same name, the book is an imaginative interpretation of the biblical story of Adam naming the animals. With whimsical illustrations accompanying Dylan's poetic words, the book offers a unique take on a classic tale.
9
John Travolta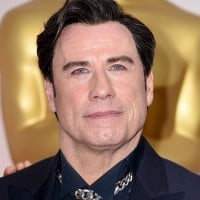 John Travolta, an actor famous for roles in movies like "Grease" and "Pulp Fiction," wrote a children's book titled "Propeller One-Way Night Coach." The book tells the story of a young boy's first airplane ride and is inspired by Travolta's own love of aviation. Aimed at easing the fears of first-time flyers, the book combines a sense of adventure with comforting reassurances.
10
Jamie Lee Curtis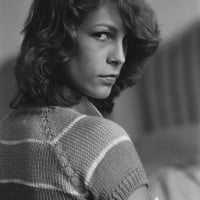 Jamie Lee Curtis, Lady Haden-Guest is an American actress and author. She made her film debut in 1978 by starring as Laurie Strode in John Carpenter's Halloween.
The Contenders
11
Julianne Moore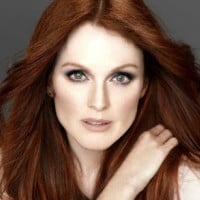 Julianne Moore, an Academy Award-winning actress, authored the "Freckleface Strawberry" series. Based on her own childhood experiences with freckles, the books deal with themes of self-acceptance and individuality. With charming illustrations and relatable characters, the series has found a dedicated readership among young children.
12
Jimmy Fallon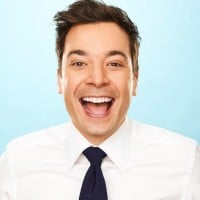 James Thomas "Jimmy" Fallon is an American comedian, television host, actor, singer, writer, and producer.
13
John Cena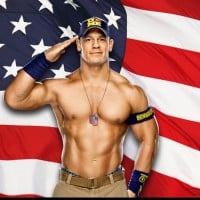 John Felix Anthony Cena Jr. (/ˈsiːnə/; born April 23, 1977) is an American professional wrestler, rapper, actor, and reality television show host signed to WWE, where he is assigned to the SmackDown brand. ...read more.
14
Dale Earnhardt Jr.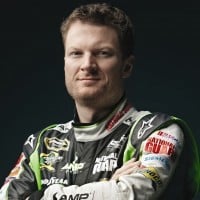 Ralph Dale Earnhardt Jr., known professionally as Dale Earnhardt Jr., Dale Jr., or just Junior, is an American professional stock car racing driver and champion team owner.
15
"Weird Al" Yankovic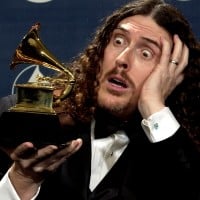 Alfred Matthew "Weird Al" Yankovic is an American singer, songwriter, parodist, record producer, satirist, actor, voice actor, music video director, film producer, and author.
BAdd New Item