Best Sites to Get Your Credit Report Online
Your credit report is like the most important report card of your adult life. The information it contains help determine the house you live in, the car you drive, and sometimes even the place you work. Naturally, you need to make sure you know what information your credit reports contains so you can verify that it is correct. The last thing you want is to be caught unaware if someone makes a mistake when reporting to the credit bureaus or even worse steals your identity and start wrecking havoc on your credit history.

Because of revisions to the Fair Credit Reporting Act you have a number of options when it comes to ordering your credit reports online (something that wasn't available not too many years ago when people had no way of knowing what was on their credit reports). You have the right to order a completely free copy of each of your credit reports once every 12 months or you can opt for more inclusive "free" credit report offers with add-ons like credit monitoring and ID theft protection.

Listed below are the top ten sites for ordering your credit reports online.

The Top Ten

1 IdentityGuard.com

Get all three credit reports and credit scores plus $1 million Id Theft Insurance for three weeks for $3. Goes up to $17.99 per month after 3 weeks if you want to continue with the service.

Visit Website

2 AnnualCreditReport.com

Definitely the cheapest as it is free, but you don't get a score. In fact, you don't get a score anywhere online without paying for it... Period... But, the only place to get a legitimate score online using the 300 to 850 credit scoring module is www.MyFICO.com No one else has a legitimate credit score.

Does not give you all of your information. It also cycles into a lock up where you can't get back to the site without signing up or signing out. NOT a good website.

I got the message that all three reports were unavailable online and that I'd have to call to request a written copy. Never received any of them.

It's free once per year and easy to use if you follow the directions! Doesn't show your actual score, just the detailed info on the reports.

Visit Website

3 Experian

They don't answer the phone am day I called and the voice mail day it is closed and to call from 6 am to 6pm from Monday to Sunday, well it is a Tuesday and it is 8.30 am.They stolen my dollar cause they misspelled my name do scores were not valid.They are a scam and I am also monitoring my crit card cause I heard they still charge you monthly fee even thou you cancelled

Pretty much the same as FreeCreditScore.com but currently charges $1 for the 7 day trial.

Visit Website

4 myFICO

Been a subscriber for over a yr. Their reps are always courteous, patient, and helpful. Have never had a billing issue, and receive a weekly text indicating any strange activity. Most importantly, I get my Fico score whenever I go on my dashboard, which is the score used by 90% of lenders. Also gives you the specific scores that mortgage lenders, auto lenders, and credit card companies receive when you apply.

Terrible site, terrible customer service. I was locked out of the site before even finishing registering, and my credit card was still charged. Thumbs down.

Fact #374: myFICO is the only place online that provides a real credit score. All other websites will only provide a general summation.

Get your credit score from the company that creates the credit score lenders actually use.

5 TransUnion

6 Credit Karma

Ad supported site that pulls your credit report from one of the three credit bureaus and provides your credit score and tons of information about your credit absolutely free. You don't see your actual credit report, but you get a detailed breakdown of what factors in your credit report are affecting your credit score which may be even more useful to you.

It does have its issues with a few points discrepancy at first! Nothing like the 41 points reported below, at least with me and numerous people I know! These scores are fickle and as sensitive as a first-degree burn. I have gained 89 points on my Experian score in one month via Experian.com. After a while, with me, it took 6 months, and I've been using KARMA for 2 years. Once it began accruing more info and patterns, it's never more than 5 points off and often is ahead of TransUnion. I don't know if they share an advanced algorithm, but it seems like every week it updates, it gives me a score that TransUnion is going to give me once they refresh my account monthly! Also, they have amazing customer service who will note if something is off. I use their simulator as well. I put in how much a $2,000.00 secured loan would help, and it was dead on! They are not only one of the best credit apps but apps, period. I don't partake in reviews, but before you spend good money, use Credit Karma, ...more

Credit Karma lists my FICO score for Transunion as 650, but when applying for a credit card I was informed by the company that it is 587... So don't trust their scoring.

SUPER easy! No credit card info needed. Lists your FICO number. Has features that demonstrate how different loans/financial decisions will effect your score.

7 CreditReport.com

Also offers the $1 7 days trial with enrollment in Triple Advantage. Site has tons of good information about credit and credit scoring.

Best one these days

8 Equifax

Charges $16.95 per month for monitoring of all three credit reports, unlimited access to your Equifax report and score, credit score estimator and $1 million ID theft insurance.

9 Lexington Law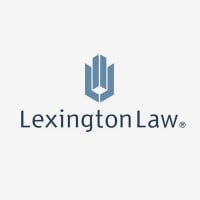 Lexington Law is a general service consumer advocacy law firm that provides credit repair services along with a full range of additional legal services. The firm is headquartered in North Salt Lake, Utah and has 25 attorneys practicing in states across the country.

Lexington Law began providing consumer credit repair services in 1991. The current service offerings include credit bureau communications, creditor goodwill interventions, escalated information requests, and debt validation. Additional services include credit monitoring, credit score analysis, and identity theft insurance. ...read more.
$9.99 for your TransUnion credit report which at first doesn't seem like a good deal with all the other offers out there, but in this case your credit report is just the first step in enrolling with the largest, most trusted credit repair law firm in the nation. Go beyond simply finding out what is on your credit reports and start working to clean them up. And if after you order your report you determine you don't really need credit repair, you can cancel the Lexington Law service free of charge.
Awesome Service! I recommend it to everyone I know. They do exactly what they advertise. Keep tabs of what is happening every minute with their website... Just doesn't get any better than this for all in one credit service. Reports, repair, rebuild...
When I started with Lexington my score was 585 I've been with them now 5 months and my score is 763. Kind of pricey at 100.00 a month but well worth it, they have done everything they said they would do plus more. I highly recommend lexington law.
Lexington law had helped me in the past so much. I was young and didn't know how to dispute things and I was ignorant with my credit but they helped boost my score quick!
Visit Website
10
WalletHub.com
WalletHub is the first and only website to offer free credit scores and reports updated on a daily basis.
The best credit score site anywhere! Daily updates are much appreciated, and the calculators are very hepful.
Great service where you can monitor for free your credit progress on a daily basis.
Awesome site, full report, great customer service.
The Contenders
11
CreditCheckTotal.com
$1 Trimerge when you sign up for their monitoring service. Can cancel within 9 days and not be charged the $29.95. However, their monitoring service is very good. Sends email and can receive text when new updates happen. Great service, nice formatting. However, it does not give accurate credit scores. Uses the 330 to 830 scoring module which is useless. Only legitimate score is W. MyFICO. Com
W. VantageCA. Com
12 Build My Scores
13
MyIQReport.com
Easy to use and you get all three credit bureaus and scores for a great price.
I like the report. It's concise and easy to read. And I really like the price
14
Creditseasme.com
Got my credit score for free without having to give my credit card. They use Transunion's credit score and give me grades on different factors that make up my credit. I also like how they give free identity theft protection. Their mobile app is also easy to use and is great to have on the go when I want to check my free credit score.
15
FreeCreditScore.com
Site owned by Experian where you can order copies of your credit report with credit scores. Note that it is only free if you make sure to cancel within 7 days. If not, you will be enrolled in Triple Advantage credit report monitoring which currently costs $14. 95 per month and includes unlimited access to your Experian credit report and credit score and daily monitoring of your Equifax and TransUnion credit reports.
Great layout, has helped me monitor my credit and alerted me to a new credit card I didn't have. Turned out to be fraud and they helped me dispute it and get it off my report. The membership fee is worth it especially when it saved me from serious issues with fraudulent cards.
16 Credit.com
BAdd New Item