Best Credit Counseling Companies
It can happen to just about anyone. Some unforeseen event takes place such as a serious illness or injury, loss of employment, divorce, or some other serious financial setback that takes you from being able to pay all of your bills to finding yourself in a position where the amount you make each month is no longer enough to cover the amount you owe.

Once started down this road, it can be hard to get back in the black without help. And without help, all too often the situation spirals downward resulting in unmanageable credit card debt, repossessed property, lost homes, and bankruptcy.

Credit counseling companies provide services designed to help you get back on your feet. A good credit counseling company can provide a large assortment of services depending on your individual needs ranging from budget counseling, debt counseling, help for first time home buyers, help with foreclosure prevention, and bankruptcy pre-filing counseling and pre-discharge education. And while all these credit services may seem confusing at first, you can take solace in the fact that the ultimate goal is to get your finances under control, stop collectors from beating down your doors, and put you in a position to generate long term financial stability and wealth.

Of course, the first step is choosing the best credit counseling company so to help get you started here is a list of the top companies in the industry.

The Top Ten

1 Accredited Debt Relief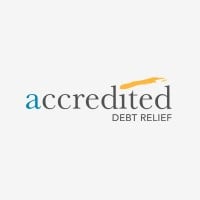 Accredited Debt Relief is one of the largest and most reputable debt consolidation companies in the United States. Founded in 2008, they have helped nearly 300,000 clients consolidate and rid themselves of $4.77 billion dollars of combined debt. ...read more.
Visit Website
2
National Credit Alliance
www.Americafixyourcredit.com is the best!

After drowning in debt and not knowing which way to turn I was put in touch with NCAC, through their help and guidance I am now slowly getting this under control and myself back on track, the staff at NCAC have been professional at all times and have come up with answers that I alone would not have dreamed of. My advice to anyone who finds their self in a similar position would be don't panic give NCAC a call today they really can help thanks NCAC for giving me back peace of mind and my self esteem.

They helped me for FREE! Yes FREE advice, no charge.

Sally Dandra just a house wife.
The coaching strategies this company has are the best I've ever heard. I am an attorney, and we send clients to Frankie because he really knows his business.
My brother talks about them all day long. I signed up, and that's the reason I am here posting this. They are pros!
National Credit Alliance Corporation has helped me understand my credit and settle my bad debts. You can call the sales department at 219-840-0610.
Visit Website
4 Money Management International
5 AAA Fair Credit Foundation
6 Springboard
7 American Consumer Credit Counseling
8 American Financial Solutions
9
ClearPoint Credit Counseling Solutions
ClearPoint offers unbiased free advice!
10
Take Charge America
Take Charge America helped me get out of approx $20000.00 credit card debt. It was not painful but took dedication. So appreciative to TCA!
The Contenders
11
Ooraa Inc
Ooraa Inc is one of the best debt settlement companies in California, USA. I'm their graduated client, that's why I'm saying this. Best customer service. I would recommend it to everyone who needs help. Thanks, Alisha.
12 InCharge Debt Solutions
13
CreditFirm.net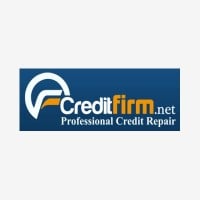 CreditFirm.net is a Deerfield, Illinois based credit services organization providing credit report repair services since 1997. The company claims to have assisted over 80,000 customers in improving their credit reports and increasing their credit scores. ...read more.
Visit Website
14 Alliance Credit Counseling
15 End High Debt
16 Zinu Credit Repair
17 Cure My Score Credit Counseling
18
Global Financial Services
Golden Financial Services was established in the province of Florida in 2004 and quickly became one of the leading reimbursement organizations in the country. Within a few years, the company expanded its operations to California and soon after became a national debt relief company. At Golden Financial Services, our IAPDA-certified debt advisors specialize in California debt relief.
19 Credit Boss Inc.
20 Build My Scores
BAdd New Item