Top 10 Best Smart Contract Auditing Companies
Smart Contract auditing has been a growing industry and is always in demand in the DeFi, crypto startups in NFT, and many other spaces. However, compared to the booming market, few blockchain security companies are now.

Once smart contracts are deployed, there is no looking back. Once programmed and deployed on the blockchain, it cannot be changed. So, if there is even a minor bug, the entire protocol will break and drain the entire fund. In the last two years, we have seen billions of dollars vanish into thin air due to bugs in smart contracts.

The creator of the smart contract might very easily add a backdoor to steal the money. However, human error is usually to blame. The idea of a smart contract is relatively new and has only been around for a few years. There aren't many developers with extensive experience in this area. Billions of dollars could simply be lost due to a minor error.

Therefore, it is crucial to have each smart contract element examined.

The Top Ten

1 Trail of Bits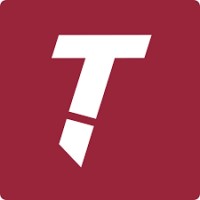 I always tell people to check out Trail of Bits. They are one of the firms in Web3 security consistently pushing the bar in a practical sense. They don't just give an audit, they give you all the tools you need to be successful in smart contract security as well.
The Trail of Bits team builds some of the most popular and widely used tools like: Slither Manticore Echidna Properties
And so many more. They are dedicated to educating the Web3 space as well with tons of free educational content and blogs.

Trail of Bits is a large group consistently rated one of the top firms in Web3 for good reason, and I'd definitely classify myself as a fanboy.
Since 2012, the company has expanded massively to help secure a wide range of targeted organizations and devices. To mitigate the risks associated with smart contracts and fortify the open source, they amalgamate high-end security research together with the mentality of a real-world attacker.

Some areas in which they specialize include software security, reverse engineering, cryptography, blockchain, osquery, machine learning, binary analysis, and blockchain.

They provide a vast array of software security services, including software development, smart contract audits, blockchain security audits, and more.

Crytic, Echidna, and Slither are some of their blockchain-focused solutions; AlgoVPN is another. Their clients include MakerDAO, Compound, NuCypher, and 0x Protocol.
Visit Website
2
ConsenSys Diligence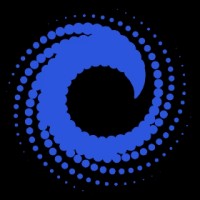 Part of the Consensys team, one of the most well-known groups in Web3 behind projects like Metamask, Infura, and Truffle, their security team is also first-class. They are a large group with a great track record.
The Diligence team is another team that values powerful fuzzing and recently came out with a fuzzer-as-a-service product. To me, this signals that they not only understand security, but they understand trying to scale security throughout all of Web3. You can tell when a group cares when they make tooling & educational material that makes your life better instead of hoarding it all for themselves.
They additionally have formal verification tooling (similar to Trail of Bits) if you want to go the extra mile.
ConsenSys is a big player in the Ethereum industry. Joe Lubin, the founder of Ethereum, founded this company. Auditing smart contracts are one of their products. As a blockchain developer, you can get several services on the Ethereum ecosystem.

They have provided thorough smart contract testing, threat modeling, audits, and automated analysis for clients worldwide. Several tools were used for smart auditing contracts on the Ethereum chain.

MythX is a potent product of this company that is an automated scanner for Ethereum smart contracts.
Visit Website
3
OpenZeppelin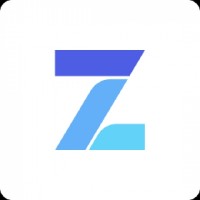 OpenZeppelin is another group that constantly pushes the envelope by raising the state of Web3, which is why I'm a massive fan of their work. The OpenZeppelin Contracts is the standard library for solidity that 95% of the rest of Web3 uses and trusts to build their smart contracts.
You should hold onto every report you read from the OpenZeppelin team like gold, as the information they give is some of the best in the business, and their team is constantly raising the bar for security.
OpenZeppelin is a large group used by some of the top protocols in the space, like Aave, Optimism, and Compound.
I really can't speak highly enough about the skills of this team.
The OpenZeppelin team is well known for creating the OpenZeppelin Contracts and Solidity libraries. Most Solidity projects use these libraries as a tried-and-true model for deployable contracts on decentralized applications. Through the native SDK of OpenZeppelin, developers can implement this solution. In addition to development, OpenZeppelin places a lot of emphasis on audit and security services for smart contracts.

Additionally, OpenZeppelin was among the first groups to reimagine blockchain security by including gamification components to find flaws in smart contracts. One of its other products is Ethernaut, a Web3/Solidity war game that requires players to hack smart contracts to advance.

Interestingly, OpenZepplin is known to be one of the first teams who reinvented blockchain security with the help of gamification, which is responsible for recognizing different types of loopholes in smart contracts.
Visit Website
4
Cyfrin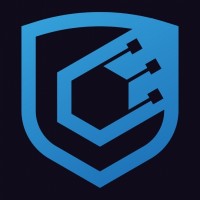 Patrick Collins and Alex Roan, formerly of ChainLink, are the founders of Cyfrin. They are attracting the best auditors in the world.
Patrick Collins and Alex Roan are the founders of Cyfrin. Rock stars!
5
Hacken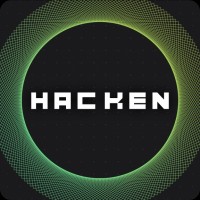 Hacken has five years of experience as a trusted provider of Web3 cybersecurity services, including Smart Contract Audits, Blockchain Protocol Audits, Penetration Testing, dApp Audits, DDoS stress testing, and Bug Bounty programs.
White hat hackers, Big Four employees, and cybersecurity specialists formed the Hacken ecosystem. Hacken has been developing Web 3.0 cybersecurity firms since its founding in 2017 and educating and expanding the ethical hacker community.

Clients include, but are not limited to, Solana, VeChain, Gate.io, KuCoin, FTX, Huobi, 1inch, and Avalanche. Over $10 billion in assets belonging to clients and users have been protected by Hacken.

Coingecko and Coinmarketcap recognize Hacken certification as a Web 3.0 security standard.
A smart contract security assessment, a KYC background check, pentests, and a bug bounty program are all included in the one-stop solution service package.

The company has even provided security services to non-blockchain companies like Air Asia. Not just this, but it has shown its commitment to the blockchain industry every time by organizing several security meetups.

In order to shield the user from security concerns and account ...more
The percentage of hacked projects audited by Hacken is the lowest among all smart contract auditors.
The best auditor company by far. They had no false audit so far by my knowledge.
6
Certik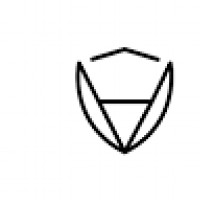 Undoubtedly, there is no question about Certik being the most promising name in the smart contract auditing industry. Starting in 2018, two Columbia University and Yale University professors founded this company. Over the years, they have conducted more than 1,800 audits.

Some of the world's most significant DeFi protocols, like Huobi, Binance, OKEx, etc., rely upon this company to get their audit reports. Having had a strong reputation within the industry for years, they are primarily known for carrying out robust smart contract audits for a colossal clientele profile. The point that distinguishes them from the rest is that, in addition to performing the audit, they also suggest recommendations when they find vulnerabilities.
7
ImmuneBytes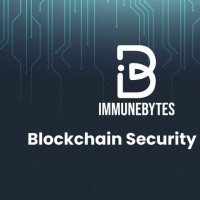 They are a cybersecurity consulting firm dedicated to providing proactive and cutting-edge blockchain and crypto security solutions to make security a lifelong affair for enterprises. Using the most recent smart contract audit tools and penetration testing techniques, the company has worked with organizations of various sizes since its founding in 2020, including primary and mid-sized enterprises, non-profits, and small businesses, to provide security help. With more than 175 completed successfully, they have an excellent track record.

Clients like Ethernity, Good Dollar, Maha Dao, Poly Trade, retreeb, Sheesha Finance, and Sports Icon rely on them to support them in becoming leaders in their sectors. Additionally, they have extensive knowledge of virtualization, software attacks, blockchains, and cryptography.
8
Spearbit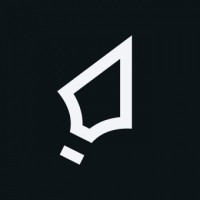 Spearbit is a decentralized network of security experts that shakes the game up.
Unlike traditional auditing firms, which employ teams of full-time security researchers, Spearbit sources top talent from everywhere in the Web3 ecosystem to assemble the best possible team.
Now you might be thinking, "wait, wouldn't the quality vary if they have different auditors on different projects?"- however, this hasn't stopped them from consistently being one of the best in the business.
SpearbitDAO proves the decentralization ethos works, as many top auditors and researchers go solo — so periodically combining them into one group makes them all the better!
9
Dedaub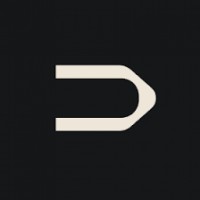 A lesser-known group, I've only seen the Dedaub team ship amazing reports, and it was a little confusing to me why so few people know about them.
They are another team that ships more than just security audits, with coding libraries and helpful alpha on social media.
As an ex-Chainlink engineer myself (ex-DevRel technically), I've witnessed the good this team can do on an audit.
10
Trust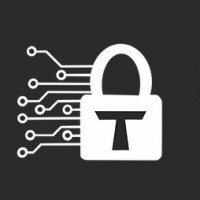 Trust is a solo auditor consistently at the top of the competitive audit leaderboards and has done fantastic work educating all of Web3. I especially wanted to highlight him to say you don't always need to go with a firm! Solo auditors can often be cheaper, with as much skill or more than a massive firm.
He has an auditor course, consistently gives beautiful write-ups, and has made a massive impact in keeping Web3 safe by himself!
I had the pleasure of interviewing him, and he gave me all the tips and tricks one would need to move forward and be a successful security engineer in Web3.
The Contenders
11
SlowMist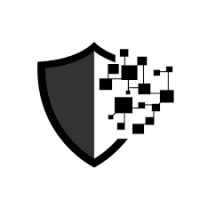 Slowmist is China's leading blockchain security company. They perform extensive blockchain security services that include smart contract audits, blockchain security audits, wallet security testing, and much more.

Slowmist also has a safe staking project for blockchain ecologies, which delivers real-time data on EOS, Cosmos, Vechain's growth and security patterns, and other top blockchain projects. Another interesting detail about this platform is its powerful firewall project for EOS smart contracts, named FireWall.X.
12
Sigma Prime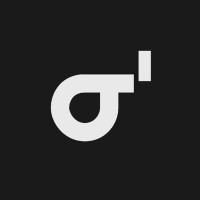 13
Omniscia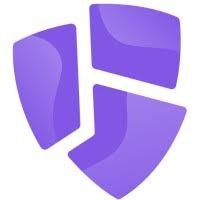 Omniscia has a centralized staff of skilled smart contract developers and auditors who are into building and securing intricate decentralized networks and applications. Since 2017, their engineers have built and audited distributed systems that drive multimillion-dollar economies.

They provide services like security audits, code optimization, and collaborative development to big names in the industry which include Polygon, Tokemak, AllianceBlock, Fetch.ai, Olympus, Hot Cross, etc. The company has audited more than 210 blockchain projects till now, with over 855+ high severity issues discovered, and 65b+ dollars protected.
14
Solidity Finance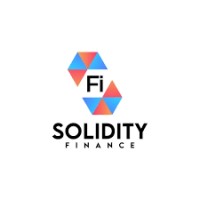 They offer thorough yet reasonably priced smart contract audits. Their skilled staff of Solidity smart contract auditors performs audits for tokens, NFTs, crowd sales, marketplaces, gaming platforms, financial protocols, and more!

To offer project teams industry-leading security advice, they combine static analysis, automated technologies, and a thorough manual review process. Over 1300+ projects now have over $10 billion in on-chain value that is being protected!
15
Mixbytes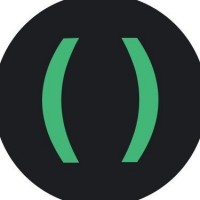 16
Techrate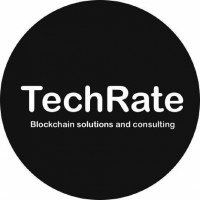 They have a team of blockchain tech and business analytics experts with extensive knowledge of the cryptocurrency market. Their core team is renowned for its market analyses produced during the bullish market of 2017–2018 and for its technical project evaluation.

At the height of the ICO rush, they began as an audit and development company for smart contracts and then broadened their skills to include market research, exchange analytics, security, and valuation of technical projects.
17 0xGuard
18 Ackee Blockchain
19 Arbitrary Execution
20 Armors
21 Audithor
22 Auth Lab
23 Avalance Global Solutions
24 Quantstamp
25 Chainsulting
PSearch List