National Credit Fixers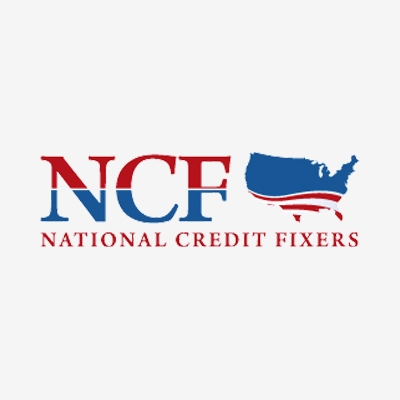 Uploaded by anonymous
Comments
Top
Popular
Newest
I was terrified to look at what was on my credit and then I did and was even more terrified. My mom had worked with this company before and suggested that I call them. I really believe that this was the best choice I have ever made in my life. I now have a home of my own and all the credit I need. They helped me to learn the in and outs of credit and the best ways to keep my score high. CALL THEM! GREAT COMPANY WITH A GREAT STAFF
Spoke with Tatiana, I had questions and she was very helpful and she gave me answers to all my question. She was very friendly and knowledgeable about exactly the information that I needed for my situation, I plan on following thru with working with her in the very near future to repair my credit! Thanks for being there for me :-)
I am a celeb chef on T.V. and years ago I messed up my credit, Matt and his team are doing an amazing job and they are easy to deal with and you can get someone on the phone right away if you have any questions. These guys are A plus, I suggest you try these guys before you go to a much bigger place where you wont have that personal and awesome service.
Matt is fantastic about helping with credit problems and helping find solutions to help me and I am thankful for him. Thanks Mat and keep up the hard work my friend. without your help our credit would be in the toilet.
Great Company! Matt helped my wife and I obtain our mortgage after clearing up some issues on our credit that had been on our reports for years! The employees are friendly and eager to assist you in any questions or concerns you have! I recommended them to my friends and family with credit issues!

Thanks Guys!
I recently worked with Joe at National Credit Fixers, and he was very helpful. After 3 months I was ready to buy my first house! He taught me a lot about what a credit score is made up of, and explained to me what I had to do moving forward to keep my good credit. I would suggest this company to anyone!
Matt and his staff are hands on, dedicated, and passionate about making a difference! You can not go wrong with them. A call to them is a call that will change your life... and addition to your credit.
I am thoroughly impressed and satisfied with National Credit Fixers I have already recommended their great service to a mortgage company keep up the good work Matt, Nikki and staff I appreciate you all for helping my credit situation. I couldn't have chosen a better company.
I was just terrified of contacting my creditors to resolve my late payments and collection accounts.

National Credit Fixers helped me by contacting them, correcting mistakes, and helping me improve my score. I was in good hands and especially want to thank Matt.
Matt is a genuine guy. In a business where everyone is out to make a quick buck, Matt's integrity keeps his customers taken care of. As a former real estate agent, I can say with some expertise that it is hard to find an honest face in the crowd. Matt is your guy!
Matt and the crew never get tired of taking the credit repair one notch higher. Have worked with them for a year and I am very impressed by their knowledge, professionalism, unfailing interest in my affairs, and ability to get the job done. Thanks, Matt!
I must say that Matt is very eager to please and help his client in anyway possible and also his staff. The one girl in particular that I've had the pleasure to deal with is Becky Grant. I can honestly say she is really wonderful!
I was very pleased with Matt because of his professionalism and his enthusiasm to help his clients. There also very good communication with him and also his paralegal Becky Grant, she is definitely one in a million.
This is a great company. The service personable and Matt makes it obvious that he cares about you as the customer.
Matt is very professional and a great people person! He makes himself available to his clients and works very hard to get the best results in repairing your credit! Thanks for all your hard work and dedication!
Best Credit Repair Company I have ever done business with! They got fraudulent medical bills and a credit card someone took out in my name off of my credit report! I would recommend these guys to everyone I know! - TonyD
Matt and the staff at credit fixers got me fast results which improved my credit score to the mid 700's from a 663 in about 3 months time, this enabling me to close on a 655K home. My credit score is still going up! Thanks Matt.
Matt has been a great help, he worked hard until he got my credit to a point that I am able to purchase a house. Matt's guidance has got me to the point of having my credit cards with low or no balances. His method has taught me to handle charge cards and value my credit. Thanks Matt and your team. I have recommended you and will continue to prasie your company.
My credit had gone up almost 200 points since working with these guys. Had an amazing experience with this company. Extremely satisfied, highly recommend.
Awesome company. They can repair even the worse credit cases- makes it really easy for you to purchase a home. I highly recommend them. Matt and his staff are very qualified professional individuals.
Matt is an incredible human being who loves helping people. His business is about much more than making money, it is about people - helping them get their credit in order so they can have better lives.
Matt and his team do a great job at working to fix credit problems. Matt is always there to help when you have questions, and to follow up when it is needed. This experience has been wonderful.
Personal, caring and judgment free... I never felt ashamed of my low score when working with National Credit Fixers. Matt went right to work on my problems and I am on my way to better credit.
When life gets challenging, sometimes there are surprises-life brings pleasure and relief when unexpected. The service provided here is one of those positive surprises. thanks, Matt.
National Credit Fixers is highly recommended, it is the best credit repair service ever because of this service I am a happy consumer. I wish every thing was that easy, "thank you Matt. "