Best Credit Repair Companies
The Contenders: Page 2
21
Pyramid Credit Repair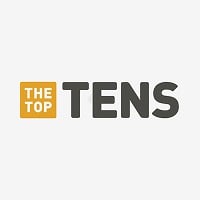 A unique aspect of Pyramid's business model is that the billing is month-to-month, so you're never locked into a contract. Plus, the company promises your satisfaction, or your money back. ...read more.
I have high standards regarding customer service. The company itself was exceptional. Have only great things to say. Loved the. Quick turnaround! Highly recommended! If I can use and understand the product anyone can
Rob was excellent and very knowledgeable. He answered all my questions and explained everything thoroughly. My wife has began repairing her credit using this company as well. She and I are forever grateful.
Such a cool and easy company to work with. They shipped me my Starter Kit and got great help from their team of experts in disputing my items. I'm off to a great start with them
Best company I've ever worked for. First month already seeing a credit increase of 64 points on CreditKarma.

Couldn't have asked for more of a reputable credit repair company with a track record to back up their exceptional service.
V 16 Comments
22
Fowler and Fowler Credit & Debt Solutions, Inc
Had no problems with their service--after six months at a low fee my credit in now completely cleaned up. I wish I had done this years ago!
In business doing Credit Repair exclusively for 11 years with a combined experience of over 30 years repairing consumer credit files. BBB members since 1998 with an A rating and a money back gaurentee. What else could you ask for?
I am elated with the job they did on my credit reports! My score jumped from 534 to 677 on Experian, amazing! I reccomend Fowler and Fowler every chance I get, They are the best!
I am currently useing fowler @ fowler and the first thing they removed from my credit
Report was a bankruptcy, you would have thought it would have been an inquiry but hey,
Guess she decided to go for the head of the beast and the rest is a piece of cake.
23
Onyx Legal Credit Repair
I've dealt with 2 other companies, and didn't have much luck. I ran across the website for Onyx... and completely happy that I did so. Onyx was like a bulldog, they went head on for me and raised my credit score and was able to secure an auto loan. Thank you Onyx for everything, and you definitely get my vote!
By far the best credit repair company in Detroit! I searched long and hard for a reputable credit repair company in the metro Detroit area and finally found one that raised my credit score to a whopping 750. I would recommend this credit repair company to any one the the Michigan area.
Best Credit Repair Service in Detroit! This is by far the best credit repair company in Detroit, fast prompt service as well as excellent customer service. I highly recommend Onyx Legal Credit Repair. 313.228.5572
Onyx Legal Credit Repair is Michigan's best credit repair company, they raised my score by 130 points in 60 days. by far the best credit repair company in Detroit
V 11 Comments
24
Credit Mindset, Inc
Credit Mindset takes a whole new approach to credit repair. Most of these companies that you are mentioning do not educate the client on how they got their in the 1st place, and teach them the behaviors needed to avoid going down that road again. Credit Mindset puts education 1st... Just because you have the money to do the program does not mean you will be accepted. You have to prove that you are willing to change because Credit Mindset does not want repeat clients... And the process should not take longer than 3-4 months tops... Why companies stretch it only over years, I have no idea, I guess to get the consumer to pay for a longer period of time? If you want to get a home and get educated... Go to Credit Mindset.. 215.256.4242... Based out of Philadelphia, Credit Mindset is the leader in Credit Repair with Education!
This team is amazing! No only do they help you fix your credit, but they educate you on how to maintain it! I would have gone back to my old ways if it wasn't for Brian and his team. Thanks guys!
560 to a 640 in 3 months! Not sure how they do it, but they did it! Don't know if they are "the best"? But they did what they told me they would do! A in my book.
Pretty simple process, just do what they tell you. I know my laziness is mostly to blame for my bad credit, so its on me to keep it going, they did good at helping me get a jumpstart.
V 2 Comments
25
Pay After Deletion Credit Repair
I signed my wife up and it was like Danny said the first 6-10 would come flying off, the last few are the real stubborn ones. Let me get this straight though, while things were getting harder to come off, Danny had name variants come off, old addresses come off, inquiries come off, and I wouldn't believe it if I didn't see it, her bankruptcy came off. Danny takes this very seriously. He is a great man of faith and right and wrong, Danny does exactly what he says he's going to do, you hold up your end and make the payments on time to Danny and any new accounts you've opened, I usually ask Danny whats the max my wife should put on each card as she has two credit cards, one for $750 and one for. "$3200 thanks to Danny. Also a few months ago we were sweating it as we needed a new car, my wife didn't want a used one, well, I swear on everything I hold dear to me,3 months ago, we leased a gorgeous brand new 14.5 Hyundai Sonata, fully loaded, put $1880 out of pocket, included first ...more
I hired Danny about 45 days ago to address some issues on my credit report. Utilizing his pay after deletion program, I was happy to know I was only going to pay if he could get results. He was able to produce the desired results I needed in a very short amount of time exceeding my expectations. Danny did for me in 45 days what other firms couldn't do for me in a year of service! I have since recommended Danny to several friends and family members. If you have something nagging you on your credit report and need solutions, I highly recommend Danny's pay after deletion program. Thank you for the excellent and quick results Danny!
Danny takes his business extremely seriously, maybe he doesn't have the hundreds of people these other companies have, but what he does have is his respect and he is true to his word. Sure, there are cheaper companies that send out form letters each month and if they be one whopie! Danny takes pride in his company, if he doesn't call you back the same day as the message says, he'll call you the very next day. I think you are all being bamboozled by companies that have the money to splurge on search engine optimization and marketing. Not Danny, he'd rather spend your hard earned money putting it back in the company. I'VE been working on my wives credit file sine the end of April, and I can honestly say to you that a bankruptcy on one bureau was deleted while the same for a judgment had taken place in only 3 short months, my wife has gotten her 1st credit card! If you're in a jam with $, tell Danny about it instead of ignoring it. Danny will help you. He is truly doing God's work ...more
Danny was amazing to deal with very understanding and promptly returned emails and phone calls if he didn't answer on the first call. I would recommend any one to pay after deletion
V 17 Comments
26
Credit Repair Systems, Inc.
We have been the "Helping Hands" to our clients credit repair needs for over 11 years. Serving South Florida and the rest of our nation with all your credit repair.
27
Best Credit RX, LLC
Professional, caring, and they get the job fine!
28 Best Texas Credit Pros, LLC
29 Covenant Credit Repair
30
Credit Repair 1st
I was denied for a new car loan over the holidays but after only 4 months of credit repair services, I was approved for a loan 50% higher than the one before. A special thank you to James over at Credit Repair 1st, he really walked me through everything step by step and made sure I knew how to get an even lower interest rate after my credit was fixed!
The Best Credit Repair Company in Los Angeles I signed up with Credit Repair 1st and just sat back and received all the updates in my mailbox. My credit score went up over 60 points in the first 2 months. It was that easy. This is probably the best credit repair company to go with if you're in the market to fix your credit.
Credit Repair 1st has been great since day one. Every time I called in with a question, I had my own personal Account Rep to answer all my uncertainties. Thanks for such great customer service would recommend to others.
31
Zinu Credit Repair
After deletion of settled accounts, collections, charge off & late payment my credit improved with more that 60 points. Before credit repair I had denied for Amazon credit card but now I get letters in mail for pre approved chase, capital one cards. I'm overwhelmed to see the results.

Thank you Zinu Credit Repair. Your service is AWESOME.
I'm really thankful to Zinu personally. The biggest quality what I have noticed in there service is quickness. They really repair my bad credit very quickly. I personally thanks to Adam for his politeness and dedication to work. My credit score has been improved by 175 point within few days. I'm really grateful.
I am thankful to Zinu credit for all the help they have done for me. Earlier I used to never qualify for loans or credit cards but now I am getting loans and cards that too with less interest rates. All credit goes to the guy Harry who helped me in increasing my credit and removing down my negative items. He was very patient and answered me all my queries.
Its amazing and I am happy with the work they have done.
Thanks again Harry & to Zinu Credit Repair. It's a thumps up for all the help you'll gave.
I hired Zinu about 45 days ago to address some issues on my credit report. Utilizing his pay after deletion program, I was happy to know I was only going to pay if he could get results. He was able to produce the desired results I needed in a very short amount of time exceeding my expectations. Zinu did for me in 45 days what other firms couldn't do for me in a year of service! I have since recommended Zinu to several friends and family members. If you have something nagging you on your credit report and need solutions, I highly recommend Zinu's pay after deletion program. Thank you for the excellent and quick results Zinu!
V 31 Comments
32 Andorra Credit Repair
33
Veritas Credit LLC
Veritas Credit does more then credit repair as this is only one aspect of credit optimization. Veritas Credit Focuses on the entire scoring model for its clients to help them achieve the best results. Simply put with Veritas Credit you only pay for credit correction if we get you a positive results. No result, no charge.

Learn if you qualify for our advanced services with a FREE Credit Report Review. - Veritascredit
34 CreditSense
35
Sky Blue Credit Repair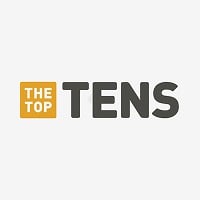 36
Attractive Credit
I want to take this opportunity to thank Attractive Credit for the hard work that has been invested in repairing my credit. In just 3 months I was fortunate enough to notice a huge increase in my credit score thanks to you Attractive Credit. Attractive Credit offers professional and exceptional customer service. For a moment I though my credit had no hope, but now, thanks to Attractive Credit I am on my way to accomplish my goals. The economy is bad, and many people feel that there is no way out, that is why I will make sure I let everyone I know about your services. If you ever run into a customer who doubts your services, have them call my office and I will be glad to share with them my experience as a customer with Attractive Credit. Attractive Credit is an example of a company who cares, your company is priceless! Once again thank you.
They pay attention to details and follow up. I got burnt in the past with companies taking my money and not following up as well as having very detailed contracts that were tilted in their favor. Attractive Credit has followed up and has walked my wife and myself through the process and has been very reasonable with their pricing with a guarantee as well. I would recommend them to anyone.
I was with another company.. no names.. and gave me no results over a period of 6 months. They left a bad taste and was skeptical to hire anyone else. Attractive Credit gave me a discount for the sign up and figured it was no risk. I saw results in the first month. I am still with them and I am very happy.
Juan m is perticularly personable and respectful greatful to be working with him
V 31 Comments
37
Creditease Credit Service
Great Service and I would recommend Creditease Credit Services
I enjoyed working with Brad, who recommend using their services.
Meet Bradley thru tweeter @creditease and talked over the phone for 10 minutes, I felt comfortable talking about my personal affairs, and we set
A game plan, I will follow up in a few weeks
Creditease is completely FREE! Great advocate
V 2 Comments
38
Alexander Credit
It took Alexander Credit less than 2 hours to respond to my inquiry - I couldn't get any other company to respond to me. Then Alexander Credit successfully educated me on my case - told me to think about the option of performing credit repair myself. I was shocked. Everyone I interviewed promised the world and never mentioned the idea that I could do things myself. I ended up retaining Alexander Credit and I've learned more about the industry and consumer's rights - a class act company. Alexander Credit is excellent, hands down.
They always want to meet in person, but I'm out of state. I went with them anyways. If you're a client, you can log on and watch the whole process and you get updates regarding your file, which you can see for yourself online. The technology is awesome, the people are awesome at Alexander Credit. They actually CARE. What a concept!?!?
I called them, and they did an extensive review of my credit reports and history. They told me several things I could do to improve my situation, they told me all about how credit works, what does what to your score, they answered all my questions... all of this was BEFORE I even hired them. They're just good people.
Helping veteran and military service members only at this time, but they managed to provide me helpful advice at no charge.
V 24 Comments
39
Ambassador Law
I have to say that I have found a new law firm that has been the best of help to me. Ambassadorlaw.com has been able to help me on my credit reports immensely. Let me tell you my story.

During the recent economic downturn I was laid off from my position which made it impossible for me to make my bills. I made arrangements with all my creditors to pay them what I could and settled a lot with them. Keep in mind I even asked the companies to remove the negative marks on my credit reports which they all stated that the would do. Of course they didn't do that and so my score went from 780 in January of 2009 to 610 in January of 2010. I found Ambassador Law and I just pulled my report on July 14th, 2010 and my score has now jumped back up to 730 with just a couple more negative items left on the report.

I can't tell you how much this has helped me in my job hunt situation. The more I look at the credit bureaus and the way our credit system works the more I realize how unfair ...more -
Unbelievable results. I could not believe it was possible. When my husband left me in debt and with all the credit in my name, he not only ruined my credit he made it impossible to fix it. Ambassador Law helped me get back on my feet with understanding and hard work we were able to remove the innacurate negative marks and get my score back up to over 700. All this took place in less than a year. Completely amazing. I highly recommend anyone to use Ambassador Law. Thank you, thank you, thank you...
Wow! I put in my report with these guys and in just a couple of months they got my whole report clean. Like 15 items removed from each report! I checked around, and these guys are much cheaper than the other guys out there too. I can't say enough, great customer services, great results I would recommend them to my family and friends.
One of the best experiences I have ever had. Wonderful to work with and I can't believe how fast they were able to help me get my score back up to 800. If you have the chance let them help you to fix your credit the way that they fixed mine. - tsbeal1976
40
Quick Credit Clean
After my husband was medically separated from the military, our already shaky credit plummeted down hill. With work difficult to find, it took us a while to get back on top financially. The unfortunate thins was that even though we were started doing alright financially, our credit still held us back! I stumbled upon Ron and Quick Credit Clean, and with some hesitation, I gave him a call. I was won over by his positive attitude and willingness to help and not judge. We just started round 2 and have already been blown away by the dollar amount of debt that has disappeared, as well as the increase in our credit scores. Looking forward to seeing the end result and not being held back by our credit anymore!
PSearch List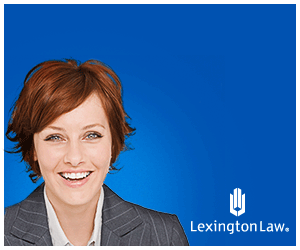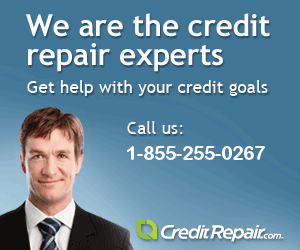 Related Lists

Top 10 Credit Repair Companies of 2016

Top 10 Credit Repair Companies of 2017
Best Credit Repair Companies In Texas
Best Credit Repair Business Software
List Stats
7,000 votes
90 listings
7 years, 364 days old

Top Remixes (49)

1. CreditRepair.com
2. Pyramid Credit Repair
3. Lexington Law
johnnyjohn

1. Pyramid Credit Repair
2. CreditRepair.com
3. Lexington Law
scottthompson

1. CreditFirm.net
2. Lexington Law
3. CreditRepair.com
Saferian76
View All 49
Posts
What to Look For In a Good Credit Repair Company
visitor
Legitimate Credit Repair Services versus Credit Repair Scams
visitor
There Has Never Been a Better Time for Credit Repair
visitor
Credit Repair Companies Provide a Valuable Service, If You Let Them
visitor
BBB Ratings for Credit Repair Companies
visitor
New Credit Repair Law Firm
tsbeal1976
Scared of Credit Repair Companies
roxytug
When Is the Right Time for Credit Repair?
visitor
Credit Repair Companies Checklist
visitor
Signs of a Fake Credit Repair Review
CreditRepairBEST
Why Use a Credit Repair Company?
visitor
Error Reporting
See a factual error in these listings? Report it
here
.