Best Credit Repair Companies
The Contenders: Page 4
61
Credit On Point Inc.
Credit On Point will work to restoring your credit. Unlike most credit repair companies, they aggressively attack inaccurate items to get you results quicker.
62
InWorks Credit Solutions
Luis Valdez was amazing he helped me and my husband get into our first VA loan 100% financing after he worked on our credit for the past 6 months. Now my scores have almost reached the 700 and my husbands have passed the 720 mark already. Thank you so much for everything

Marie M Kirkland
Great guys over there got my credit fixed in just 4 months
Thanks to Luis
63
Credit Assistance Network
My husband and I have been members of Credit Assistance Network for the past eight months. In that time my husband's credit score has gone up by 90 point for one agency and 83 points in another. We are pleased with his results. My results have not been nearly as impressive. My best increase is only 38 points with one of the agencies. Still overall I would highly recommend Corey and his team to anyone that would like help improving their credit scores. It is rare to find a company that does what it says they are going to do all while providing excellent customer service.
Even though my wife's results were better than mine; we both really appreciate all the extra attention Credit Assistance Network has given to us and our scores have helped us more ways than you could imagine! If anyone needs a reference, please don't hesitate to e-mail myself or my wife.
I used em, they took 8 months to remove a bankruptcy, a judgment and about 15 collections, money well spent
They were polite, informative, and understanding of my situation. Overall they helped me achieve my goals in less time than I had expected, and increased my credit score tremendously.
V 2 Comments
64 National Credit Care
65
Credit Doctor Company
They were pretty good. Got approved for the home loan I wanted. They also showed me hot to refinance my car through a nearby credit union.
Decent results received... They offer free consultations to explain service.
Toni Mendoza helped me understand different problems with my reports
Plan Advance is just exactly what I need, thanks for the help! By the way, great customer service!
66
Easy Solutions
As being a credit advisor at Easy Solutions Credit Repair, it is always a pleasure and honor working here. Easy Solutions Credit Repair changes people's lives and gives them hope in finding financial solutions. My experience here at ES Credit Repair has been enjoyable and life changing experience for me as a person and for whoever seeking our professional credit repair services. Easy Solutions Credit Repair is creating a new image with honest and professional assistance. When people walk through the door here at Easy Solutions Credit Repair Services, they walk out through the shining light with financial solutions.
After the 1st 45 days, I have seen a drastic credit score increase! Easy Solutions are credit experts, they've been very helpful during their service and they've shown they know what their doing. So I strongly recommend anyone who's trying to improve their credit to take advantage of their credit repair service.
Easy Solutions offers a great service. They were able help reduce negative marks and drastically increased my credit score. They provided a flexible payment plan, because of them, I am now able to better provide for my family. Thank you Easy Solutions Credit Repair
67
Edit Your Credit, LLC
My husband and I had very little knowledge about our FICO scores; we started looking for a house and started to learn a little more as the days past. We were starting to get really frustrated with the responses and thought we would have to rent and deal with the high interests rates in the future due to mistakes we made in the past. After sitting down with Neal we have regained our confidence, he shows us monthly how our scores are improving. Sitting down with Neal is the best decision we have made. "
Thanks for everything Neal.
My wife and I were pleasantly surprised with our credit scores after 4 months. I went from a 548 to a whopping 669 on Equifax, a 572 to a 654 on Experian, and a 571 to a 666 with TransUnion. I am so happy we had stuck this out with this company. They were courteous and professional at all times. The thing that I like most was they were very responsive and knowledgeable. They continue to answer any questions even after completing our service with them. They really do care about their clients. Thank you so much Neal. We have our lives back on track. Financially we will now be able to purchase our first home within the next 30 days. You have given us our American Dream. The Brown's
68
National Credit Federation
I was at the end of my tunnel when I got a call from Tim Williams a Debt Consultant with National Credit Federation. He was very professional and detailed and after reviewing my credit he was surprise to see how many duplicates and error's I actually had. I had no idea this effects my insurance premiums and my Job and most important my family getting a home. I told him I wanted to buy a house and my credit scores just wasn't what the bank was looking for. I took his advice and after 120 days in the program I achieved my most prize accomplishment I was approved for my first home. Thanks again Tim Williams
I have my new results in, I signed with this company about 3 months ago, and honestly forgot that I even had moved forward. I did the monthly "check voicemail" and my "case worker" left multiple messages informing me of different negative she had lifted from my report. My credit wasn't "terrible" (644) but it's obviously was not good. Because of this company, I am now, just now informed of being at a 695, and I have literally only been on board for 3 months. I am trying to buy a new house, and they are guiding me in the right direction. They also have student loan options too, I am very impressed with their level of service and open communication. Thank you.
Joe was the one who took my case last summer and has since helped me settle some debts, he also was able to reach beyond the boundaries and consolidate my student loans dropping my payment over $200 because of a program I didn't even know existed. I heard about this company from a member of my church and have since told at least 5 people. I think most of their business is referral based, which makes me feel good because I am not swayed by fancy advertising to begin with, word of mouth is best and proves to be because of proven results.
They have options for business credit too.
V 15 Comments
69
Credit Unlimited
Loved how upfront they are, no contracts or cancellation fee's. If I had a question I was always able to get in-touch with my case worker and I noticed my credit score increase much sooner and higher then expected.
V 1 Comment
70
Nationwide Credit Clearing
I have had the opportunity to work with Nationwide Credit Clearing over a period of time to help me resolve numerous credit issues. I have found their ownership and support staff exceptionally helpful, professional and eager to provide current updated information as well as other advice to help me in the future. I would recommend their organization without hesitation to anyone seeking to work with a company that goes overboard to help YOU the client succeed in your efforts for a better life.
All of my clients have benefited from using Nationwide Credit Clearing. I work with a major bank all of the bankers at my branch have had the same success with getting mortgages. They are a pleasure to do business with! And their results far exceed our expectations. We've been using them for 5 years. I also know another major bank that uses them as well. We call them the "miracle" credit repair company. Our clients rave about them!
Simple, easy, effective. Highly recommended. They are very professional.
V 1 Comment
71
Get Credit Healthy
I followed the Plan and all the results happened!
GCH is a great company.. HONEST and EDUCATES... I have tried other companies including Lexington Law and NOTHING compares... I refer them to everyone..
72
Rising Point Solutions LLC
Awesome company. Always striving to give clients unsurpassed service. Thank you, Rising Point.
I couldn't be happier with my results!
RPS won the award for Best Affiliate Program due to how they cater to loan originators and provide for them and the clients with 5 star service.
V 1 Comment
73 National Credit Educational Services
74
ScoreCure.com
Got 9 deletions with Scorecure! I definitely recommend using scorecure if you need help with your credit. - scorecure
This was a great company. I used them after using lexington law for 9 months, and they were able to help me within 3 months! thanks you
75
Credit Repair VIP
Excellent work Brian! I have had multiple clients contact Brian to help get their credit repaired! These clients are Happy with Brian's Services and have successfully cleaned up their credit. I was then able to help obtain these clients mortgages with their updated credit reports. Happy Clients equates to Referrals! Thanks Brian!
Wow! To say I was skeptical is an understatement. Then I spoke with Bryan and Jamie. You can tell their knowledge is legit and they took the time to answer all of my questions.. no matter how sarcastic I asked them. In 5 months I went from a 471 to a 703... I still can't believe it.
This is legit. When I first spoke to Bryan there was no hard pressure and he answered all my questions and explained the process thoroughly. His experience in this industry, as far as I can tell, is unmatched. Dispute Delegation LLC is an excellent company!
Thank-you Credit Repair VIP!
V 4 Comments
76
Credit Innovation Group
This is by far the best credit repair company out there! I tried Lexington law and a few other companies that send the letters and they just took my money without any results. Steve Page and his son Michael used their electronic system at Credit Innovation Group to finally fixed my credit after my divorce and bankruptcy. I was able to purchase my home and achieve my financial goals because of their hard work. I definitely recommend this company. - James
By far the best credit repair service I have ever used!
77 USA Credit Repair Inc
78 Asap Credit Repair USA
79
Santa Barbara Credit Solutions
I was so worried about my credit problems and even afraid to look at my scores.
Santa Barbara Credit Solutions got right to work contacting my creditors and my scores went up in less than two months!
They were very non judgmental and I talked to the owner almost every time I called.
She helped me to sleep at night!
Give them a call, they will help you!
Santa Barbara Credit Solution's Credit Repair Service is a pretty good service. I love Santa Barbara, great place to vacation. Not sure if they are members of the National Association of Credit Services, or NACSO.
Santa Barbara Credit Solution Credit Repair Service is a great credit repair service to fix you credit! -
80 Liberty Credit Partners, LLC
PSearch List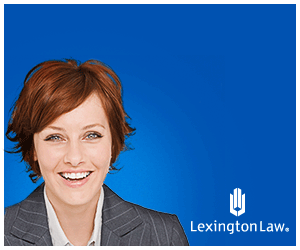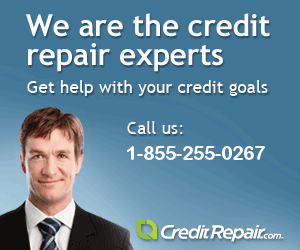 Related Lists

Top 10 Credit Repair Companies of 2016

Top 10 Credit Repair Companies of 2017
Best Credit Repair Companies In Texas
Best Credit Repair Business Software
List Stats
7,000 votes
90 listings
7 years, 361 days old

Top Remixes (49)

1. Pyramid Credit Repair
2. CreditRepair.com
3. Sky Blue Credit Repair Services
poweroflearning

1. CreditRepair.com
2. Pyramid Credit Repair
3. Lexington Law
johnnyjohn

1. Pyramid Credit Repair
2. CreditRepair.com
3. Lexington Law
scottthompson
View All 49
Posts
What to Look For In a Good Credit Repair Company
visitor
Legitimate Credit Repair Services versus Credit Repair Scams
visitor
There Has Never Been a Better Time for Credit Repair
visitor
Credit Repair Companies Provide a Valuable Service, If You Let Them
visitor
BBB Ratings for Credit Repair Companies
visitor
New Credit Repair Law Firm
tsbeal1976
Scared of Credit Repair Companies
roxytug
When Is the Right Time for Credit Repair?
visitor
Credit Repair Companies Checklist
visitor
Signs of a Fake Credit Repair Review
CreditRepairBEST
Why Use a Credit Repair Company?
visitor
Error Reporting
See a factual error in these listings? Report it
here
.