Top 10 Edgiest YouTubers
The Top Ten
DanTDM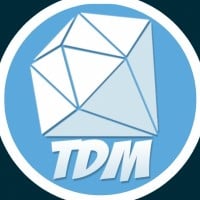 LeafyIsHere

Smosh

Smosh is an American sketch comedy YouTube channel created by Ian Andrew Hecox and Daniel Anthony Padilla. Anthony Padilla created a website called smosh.com in 2002. He was later joined by his friend Ian Hecox.
StampyLong(Head/Nose)
Frick yeah
Jake Paul

Jake Joseph Paul is an American actor and YouTube personality who rose to internet fame on the now-defunct video application Vine. Paul is known for playing the role of Dirk on the Disney Channel series Bizaardvark.
He knows that being edgy would attract a lot of young fans, and would give him ad revenue. His edginess and annoying behaviour actually serves as a suitable marketing strategy. - styLIShT
Logan Paul

Logan Alexander Paul is an American social media entertainer and actor. He first gained fame through videos shared on the internet video service Vine, in which the athletic Paul engages in physical comedy, including slapstick pratfalls and public splits.
Annoying Orange

He's hilarious
How is Annoying Orange edgy? Corny seems far more accurate...
KeemStar

Daniel M. Keem, better known online as Keemstar, Killer Keemstar, and formally DJ Keemstar, is an American YouTuber and online news reporter, best known for being the creator, producer and host of the YouTube drama show, DramaAlert, a source for news within YouTube. He is also one of the founding members ...read more.
Fred Figglehorn

This kid is edgy as heck! His cutting-edge humor brings light into my life.
FilthyFrank

I love how edgy he is.I just wish he would come back.We need more funny edgelords like like him - DarkBoi-X
The Contenders
StOMeDy
Not edgy just the worst on earth. Retarded malteser. - JoLeKosovo
Fine Brothers

The Angry Video Game Nerd

iDubbbzTV

Ian Carter, better known online as iDubbbz, is an American YouTube personality and comedian, most well known as the creator of YouTube channels iDubbbzTV, iDubbbzTV2, and iDubbbzgames, as well as comedy video series Content Cop, Bad Unboxing and Kickstarter Crap.
Theneedledrop

blameitonjorge

BAdd New Item