Top 10 Las Vegas Raiders Players Going Into the 2022-23 Season
The Raiders are coming off what was a very strange 2021 season. It was filled with Twists and Turns and plenty of Turbulence along the way. To summarize, Jon Gruden resigns after some emails were exposed during the Washington Investigation. The team's top wide receiver then gets in a tragic reckless driving accident that cost him his entire NFL career and Damon Arnette got released for posting videos of himself holding a gun on Instagram and threatening people I think? Either way it was a bad look. And one of the great coaching legends in the franchise's history John Madden passed away. Yet against all odds. Despite everything thrown at them they found a way to persevere and make the playoffs. It was an underdog story for the ages. 2022 should be a much less dramatic season but this time around the Raiders are looking for more. Perhaps a Playoff Win or a Division Championship. They haven't seen one of those in a very long while but this may be their best shot at it in several years

The Top Ten

1 Davante Adams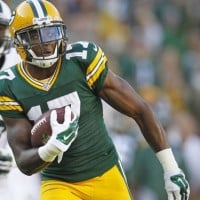 Davante Lavell Adams is an American football wide receiver for the Green Bay Packers of the National Football League.
Davante Adams is arguably the best receiver in the NFL. His 5 consecutive Pro Bowls and back to back First Team All Pro Selections justify that claim. In 2021 Adams had over 120 receptions for over 1,500 yards and 11 Touchdowns. He was Aaron Rodgers favorite Go to guy and he will be the same for Derek Carr. It's the first time he's had a true #1 Wide Receiver since College. And wouldn't you know Adams and Carr were teammates in college so they already have a connection with each other. This was one of the biggest trades in the NFL off-season that put the Raiders back on the map. The best part of this trade is it gives Derek Carr options and gives him an explosive offense forcing defenses to have to think who to double cover. You got a three headed monster in Davante Adams, Darren Waller, and Hunter Renfrow to deal with. You pretty much have to pick your poison and hope for the best.
2
Maxx Crosby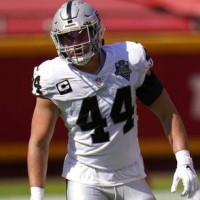 Crosby has really emerged as the team's top EDGE rusher. Pair him with Chandler Jones and you got a deadly duo right there. This is one of those cases where the stats don't tell the whole story. He only had 8 sacks and 58 tackles but he still made his presence known to any opposing Quarterback. He is a disruptive force that can get to the quarterback and blow up plays. And he's only going to improve going forward especially with Chandler Jones alongside him; arguably the best Edge Rushing Duo in football.
3
Darren Waller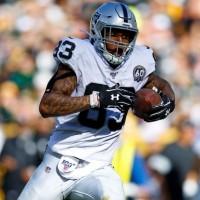 Darren Waller missed some time in 2021 so his stats are lower across the board and a bit disappointing, but when he's healthy there's no doubt that he's a top 5 Tight End in football. His size, speed, and route running abilities check all the right boxes. There's a reason why he's been a go to weapon for Derek Carr. If he stays healthy, he should have a bounce back 2022 season and put up numbers a lot like his 2020 stat line. I expect big things in 2022 especially since he's not alone as the only elite weapon for Carr.
4
Chandler Jones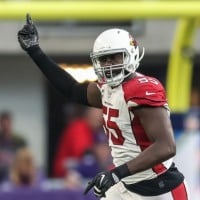 Chandler Jones is one of the best EDGE rushers in the NFL. I think any Raider fan would gladly take him over Yannick Ngakoue. He's had 10+ sacks in 7 of the last 9 seasons and has 33 forced fumbles which is the 11th most all time. 2021 was a better year than 2020 obviously. If he can put up 2019 like numbers again, then watch out AFC West. He's an incredible run stopper and truly amazing as an Edge Rusher. I personally hate that he's in the division and we have to play against him now. Just his presence alone makes the Raiders Pass Rush a formidable unit. The AFC West is truly bonkers in 2022.
5
Derek Carr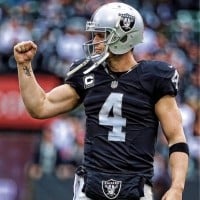 Derek Dallas Carr is an American football quarterback for the Las Vegas Raiders of the National Football League.
Derek Carr is one of those love or hate players. He's generally considered to be middle of the pack and a play it safe quarterback who never takes any risky throws. But he was a major factor in the Raiders making the playoffs last year and definitely earned more respect. Imagine having to worry about navigating your normal scheduled opponents on top of a mid season coaching change thanks Gruden's emails being exposed and his top receiver Henry Ruggs throwing his career down the drain because of a tragic reckless driving accident. It was a lot to handle and yet he persevered against all odds. Looking at his stats he's been fairly consistent with 4,000 yards in 4 consecutive seasons and 20+ touchdowns in each of the last 3 seasons. I expect those numbers to increase with the addition of arguably the best Wide Receiver in the league in Davante Adams.
6
Hunter Renfrow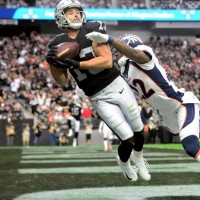 Hunter Renfrow has to be one of the more under the radar receivers in the NFL. He was finally rewarded with a Pro Bowl for his efforts in 2021 with over 100 receptions over 1,000 yards and 9 touchdowns. He will be overshadowed by Davante Adams, but he's one of those sneaky guys Defensive Coordinators can't forget about. He has excellent Football IQ, great route running abilities, and good hands. At one point last year he had to step up and be the guy when Ruggs was released by the team and Desean Jackson was a shell of his former self. I expect a lot of great things for Hunter Renfrow. He will be a solid WR2 behind Davante Adams. Don't sleep on him if you're an opposing Defensive coordinator.
7
Kolton Miller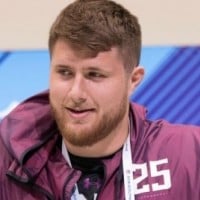 The Raiders O line is one of their biggest weaknesses and will determine how successful the offense can be. Kolton Miller has at least developed and he's serviceable enough which makes him the best on an otherwise pretty bad O line. He's steady at his position, doesn't miss time, and is rarely penalized. The issue is he can't put the entire O line and in turn the offense on his back can he?
8
Josh Jacobs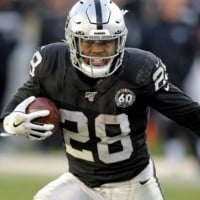 I was a bit surprised to see the Raiders decline his 5th year option to be honest. He's a solid running back carrying most if not the entire workload for the Run game. He failed to hit 1,000 yards last season with only 872, which is a first for him, and he still had 9 Rushing Touchdowns. He did offset some of that decline in rushing yards with his receiving game setting career highs in targets receptions and yards. This is a big year for Jacobs as he's due for a new contract after this season so he has to really prove himself, and I think he will. The Raiders would be stupid to not retain him unless Jacobs falls off the face of the earth which I don't foresee happening.
9
Trevon Moehrig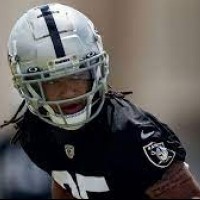 Moehrig had a decent rookie season with 55 total tackles and an interception. There were times when he let the ball slip through his hands, however. In terms of coverage, he only gave up 14 receptions for 181 yards and 2 touchdowns over the course of 17 games. Getting him in the second round was a steal to be honest. Definitely not their worst pick in the past few years, I'll say that much. How he fits into a new scheme will say a lot in year 2. The Raiders will need him to carry his weight in 2022 if the secondary is going to be functional.
10
Daniel Carlson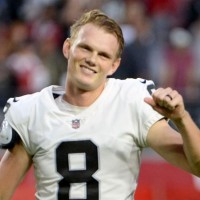 I know kickers aren't super popular and generally speaking don't get near enough recognition, but they can make or break your team and the Raiders were very lucky to have one of the best kickers in Daniel Carlson. The guy was clutch last year hitting several critical kicks that decided multiple games. Simply put, he was the reason this team made the playoffs. He was 40 of 43 on field goal attempts which ranks 1st in both made field goals and attempted field goals. He made 90% of his extra points. People generally talk about Justin Tucker and Harrison Butker as the best kickers, but Carlson has earned the rights to have his name be in that conversation.
The Contenders
11
Jayon Brown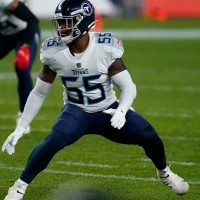 12 Bilal Nichols
BAdd New Item