Top 10 Denver Broncos Players Going Into the 2022-23 Season
Of all the crazy shenanigans that happened this past off-season, the Broncos made one of the biggest blockbuster moves we've seen in awhile. The Broncos sent Noah Fant, Shelby Harris, and Drew Lock alongside two first round picks, two second round picks, and a fifth round pick for Russell Wilson. Denver has struggled to find a consistent answer at quarterback since Peyton Manning rode off into the sunset. They don't speak of what has happened since then at Quarterback. Russell Wilson will solve that problem immediately. Now the question is can they make the playoffs with the competitive AFC? This team has been on the cusp of the playoffs for years or at least many claim that but now comes the moment of truth will Russell Wilson put them over the top and get back to the playoff promised land?

The Top Ten

1 Russell Wilson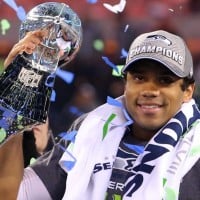 Russell Carrington Wilson is an American football quarterback for the Denver Broncos, and formerly for the Seattle Seahawks of the National Football League.
Russell Wilson is already one of the top quarterbacks in the NFL. The Broncos made one of the biggest eye popping trades in recent memory to acquire his services. His 2021 season was a bit disappointing but he did have a hand injury that completely disrupted his mechanics and even when he did return it was still thrown off. Also the Seahawks just weren't a good football team. Russell Wilson is still a top 10 Quarterback in the NFL and he'll solve the Broncos biggest problem which for the last several seasons has been their quarterback. However there could be growing pains since he's in a new environment with a first year head coach in Nathaniel Hackett. Oh and he'll have some strong competition in the AFC West with Mahomes Herbert and Carr. He will bring stability and consistency for the Broncos yes and they desperately needed a quarterback who they can rely on but the 2022 Broncos success will lean on how quickly Russell Wilson can adjust to his new environment. If Tom Brady's and ...more
2
Justin Simmons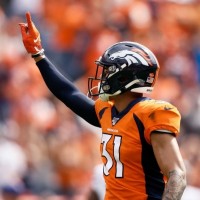 Justin Simmons has risen to the top as one of the best safeties in the NFL. He had a quiet 2021 season and hasn't been the same as his 2019 season in terms of stats but in coverage yeah he's pretty good easily a top 5 safety in the NFL. And overall he's played much better over the last 3 seasons than his early seasons. He has certainly earned that contract alright. I expect more of the same from him in 2022. PFF has him as the top corner in football and it's not hard to see why. He had 5 interceptions and a passer rating of 59.4 his versatility is another thing that can't be overlooked. It will be interesting to see how he's used with a new Defensive coordinator
3
Patrick Surtain II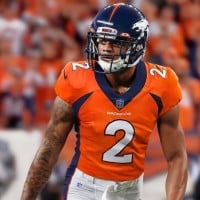 Patrick Surtain is entering his second year after an impressive rookie campaign he had 4 interceptions and 58 combined tackles. Transitioning from college to NFL as a cornerback can be really tough it would be a blessing if he was merely serviceable last year but he was much more than that. He could be the next Jalen Ramsey or Jaire Alexander except his rookie season was arguably better than the aforementioned elite All Pro Cornerbacks. He has the potential to elevate his game to the next level in year 2. Assuming he does that watch out AFC West because they got a scary cornerback duo in mile high. Denver hit a home run with that pick and I don't think anyone is upset they passed on Justin Fields Now
4
Bradley Chubb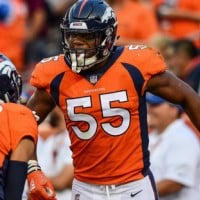 Bradley Chubb I believe still has potential. I don't think anyone is questioning that. He has the abilities to succeed at the NFL level. Unfortunately for him injuries have plagued his career up to this point. He had a great 2018 season with 12 sacks as a rookie then missed most of the 2019 season. In 2020 he made a Pro Bowl and last year he missed significant time. Playing just 25 games over the last 3 seasons isn't exactly a good sign. This is a big year for him since it's his 5th year if he wants a contract he's going to have to prove that he can stay healthy. The Broncos did get some help for their pass rush so it should help him out. But with a contract year the pressure is on. If he stays healthy 2022 could be among his best seasons but again that's a big If.
5
Randy Gregory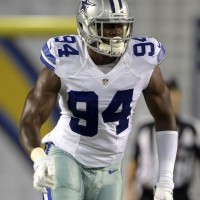 The Broncos brought in Randy Gregory to help their pass rush. Like Chubb Gregory has had trouble staying on the field although it was due to violating the NFL's substance abuse policy. He has done better in the past few years but something that's a bit concerning for Denver is he hasn't even played a full season. Last year he had 19 tackles 6 sacks and 43 pressures in 12 games. He originally resigned in Dallas only for the Cowboys to tweak the deal after it was already agreed to. So long story short he signed the exact same deal with Denver instead. I think if he stays on the field he could take some of the pressure off of Chubb and make a nice formidable duo. He has the talent to be successful. But again we haven't seen a full season out of him.
6
Graham Glasgow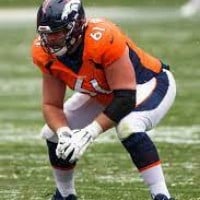 The Broncos brought in Glasgow a few years ago and while he's overall slightly above average he was one of the better pieces on the Broncos O line. He is recovering from an injury he suffered last year so he may not be the starter right away but when he's out there he did open some running lanes for Javonte Williams and Melvin Gordon. As long as he's serviceable and let's the Running Backs get some open lanes the Broncos should be satisfied they did restructure his contract so clearly they want him back for 2022
7
Kareem Jackson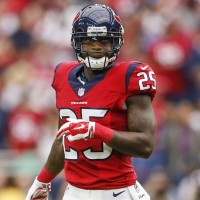 Kareem Jackson is getting up there in age. He's 34 now and to be honest I'm surprised he's still playing at an impressive level. 2022 will be his 13th season in the league. As long as he stays healthy which he's done a pretty good job of doing over his career I expect he should continue to put up good numbers for the Broncos. The question is when will he start to decline? We'll have to wait and see.
8
Javonte Williams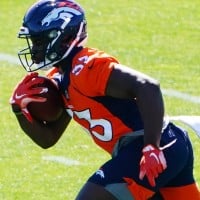 Javonte Williams was kinda under the radar last season but I wouldn't be surprised if he turns out to be the main bell cow running back with Melvin Gordon just sort of there moving forward. The two had very similar stat lines with the exact same amount of Caries and just a few yards difference. It makes you wonder what could've been if Williams did get more of the workload than he did. Williams also has shown he can be a decent pass catcher as well making him a formidable threat all around.
9
Courtland Sutton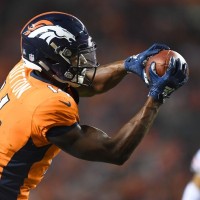 Courtland Sutton may finally break out into a legitimate receiver. He had an outstanding 2019 season but hasn't recaptured that same glory thanks to injuries and because the Quarterbacks have been inconsistent Now with Wilson he has more opportunities to develop and can trust his quarterback more than he used to. He should be the top receiver on the depth chart so I imagine he'll have a strong connection with Wilson and in turn he'll develop and really shine. If he does well he'll get some recognition around the league.
10
Jerry Jeudy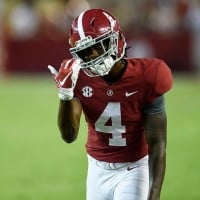 Let me start by saying yes I know his stat line doesn't look worthy of being on this list. He missed significant time last year and didn't score a touchdown at all in 2021. Jerry Jeudy and Courtland Sutton are both in the same boat when you remember who they were dealing with at quarterback. Numbers wise Jeudy hasn't shown me he belongs on this list. But it comes with the caviat that his quarterback has been inconsistent. Now all of that has changed. I'm predicting Jerry Jeudy to have a breakout season. It may be a bit of a hot take but with Russell Wilson taking the reins of the offense now there's a lot more stability and consistency from the quarterback which in turn will boost the confidence of the receivers who can have a better working relationship with Wilson. This is his chance to shine and I'm expecting he'll take advantage
The Contenders
11 Garett Bolles
12 D.J. Jones
BAdd New Item