Best NFL Players Picked in the Seventh Round of the NFL Draft
Nobody expects much out of seventh round picks. It usually a coin flip as to if they will even make the roster. But occasionally, you'll find a gem in the final round in the draft.

The Top Ten

1 Shannon Sharpe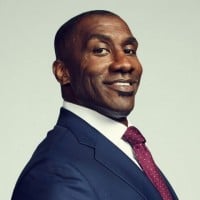 When he retired in 2003, he held many tight end records, such as receiving yards, touchdowns, and receptions. (These records would later be broken by Tony Gonzalez.) He was the best tight end of his time. He was a member of three Super Bowl championship teams, was selected to eight Pro Bowls, was a member of the 1990s All-Decade Team, and was inducted into the Pro Football Hall of Fame in 2011.
2
Tom Nalen
He spent his entire 15-year career as a member of the Broncos' offensive line. He helped Denver achieve back-to-back Super Bowl victories and helped them boast six different 1,000-yard rushers throughout his career. He made five Pro Bowls and was a member of three All-Pro teams.
3
Donald Driver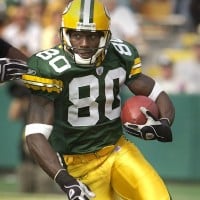 He made three Pro Bowls (selected to four) and cracked the top ten all-time receptions and receiving yards lists in his 14-year career, during which the Packers won one Super Bowl. Some argue that he should be in the Hall of Fame.
4
Michael McCrary
You wouldn't expect much out of an undersized defensive lineman drafted in the seventh round, but McCrary made two Pro Bowls and averaged 12 sacks per season from 1996-99.
5
Brock Marion
He made three Pro Bowls in his career with the Cowboys and Dolphins, and although he played safety, he was known to be great with the ball in his hands both as a returner and when he intercepted the ball.
6
Pat McAfee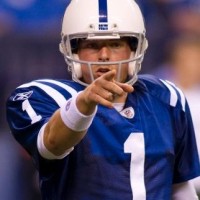 From faking punts to trolling the Titans during the NFL Draft, this punter definitely deserves a spot on this list. He made two Pro Bowls and was a member of an All-Pro team. His longest punt was 74 yards.
7
Adam Timmerman
An offensive lineman, he won three Super Bowl rings and went to two Pro Bowls. He also apparently ran hurdles in high school. I've never heard of a lineman doing that.
8
T.J. Houshmandzadeh
In 2007, he tied for the most receptions in the entire NFL and averaged 87 yards per season. He made one Pro Bowl, and while that may not seem like a lot compared to some players on this list, note that he did this as a member of the Bengals.
9
Gary Anderson
In his 23-year career, he scored 2,434 points, which was a record back in 2004. At that time, he also had the most field goals in NFL history. (This record was broken by Morten Andersen.) In 1998, he had the first-ever perfect season, where he made every field goal and extra point that he attempted.
10
Julian Edelman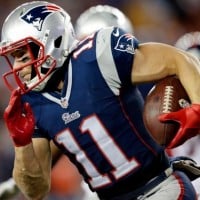 Julian Francis Edelman is an American football wide receiver for the New England Patriots of the National Football League. Edelman was drafted in the seventh round two hundred and thirty two overall to the New England Patriots. Edelman played quarterback in college, but in the NFL he changed position to wide receiver due to his height.
No matter how much you hate the Pats and Edelman, you must admit he is part of the reason they are what they are. How did he not make the list?
The Contenders
11
Eric Martin
In nine seasons with the Saints, he became their franchise leader in receptions as well as receiving yards. He made one Pro Bowl.
BAdd New Item