Best NFL Wide Receivers of the 2018-2019 Season
Safe to say there are many Wide Receivers starting than there are of a primary tail back nowadays therefore there should be a lot of guys to lookout for this year.

The Top Ten

1 DeAndre Hopkins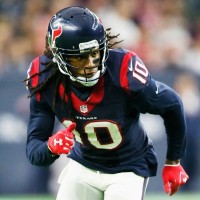 DeAndre Rashaun Hopkins, also known as "Nuk," is an American football wide receiver for the Arizona Cardinals of the National Football League. Hopkins was drafted 27th overall to the Houston Texans in 2013.
To me the best receiver in football that isn't A.B is DeAndre Hopkins even when Watson was out he will still catch that football for a guy who had a ton of pressure replacing Andre Johnson he has lived to the hype of a late first round pick. The dude has been thrown the football to eight different starting Quarterbacks, and only one of them was so bad he couldn't take it and that was Brock Osweiler aside from having less yards barbecue of the terrible deal that happened there any average Quarterback you plug in he'll still attempt to get the football, and to me that is very impressive, and now he has what looks to be a top 15 if not top 10 Young captain in DeShaun Watson who could be healthy all year perhaps Hopkins is the guy to watch this year, and have on any team.
Biggest catch radius in the game and the most dependable person to throw to whether it is in double or triple coverage.
I totally agree, got him on fantasy, check out my list: most likely teams to win 2019 college football playoff
My friend Bryce said th a that Antonio Brown was the #1 receiver but I was
2
Odell Beckham Jr.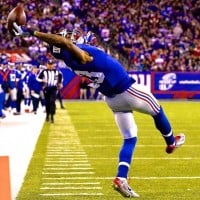 Odell Beckham Jr. is a NFL wide receiver, playing for the Los Angeles Rams. He is most-known for making an incredible one-handed catch against the Dallas Cowboys. Beckham was drafted 12th overall to the New York Giants.
Odell could have a monster based on the fact he got hurt wasn't as productive, but like Golden Tate his in a contract year, and if he goe out there like the guy he was his first two seasons he'll remind why his a top 5 receiver in the first place even with a declined quarterback throwing him the football.
Odell Beckham Jr. was the first WR to get 1,800 receiving yards in each of his first 3 seasons
3
Antonio Brown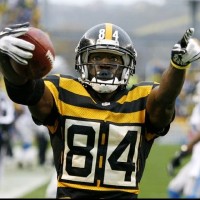 Antonio Brown is an NFL wide receiver and for the Tampa Bay Buccaneers of the NFC South Division. He was drafted in the 6th round of the 2010 draft by the Pittsburgh Steelers, and has also been on the Oakland Raiders and New England Patriots. He is a 7x pro bowler, and regarded as a skilled player.
Yeah A.B is amazing as he is the past few seasons now I'm very worried about what lies ahead for him, and what the madden curse may bring with it. Heck of a player that is nursing a quad strain has to be a big concern moving forward seeing he did get hurt last season he gets more messed up then before how long until we here his out for the season?
AB is #1 he is the best he has won MVP 2 times and Deandre 0!
4
Michael Thomas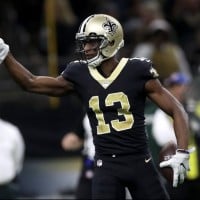 His kinda underrated not ranked high by the players definitely says a lot Thomas does fit in to to the Drew Brees passing game thus he is super effective. Thus he gets a push for the top 5 the combination of duo could be huge this season.
Michael Thomas is my favorite player and he's also on my favorite team...
He doesn't just catch the ball but goes to the ball and makes an effort.
Against the eagles, he gained almost 200 yards. He's legendary.
5
Julio Jones
Quintorris Lopez "Julio" Jones is a current wide receiver who plays for the Atlanta Falcons of the National Football League. Jones was selected sixth overall in 2011 to the Atlanta Falcons, and since made it to one Super Bowl.
Effective Wide receiver who pushes the drive to continue, but what he lacks surprisingly lasts season was having only 3 touchdowns how is that possible? Jones is a great player, but my god give that man some TD'S.
He should be 1, Michael Thomas should be 2, because 2 is poo, and so are you.
He's better then odell
He is the worst
6
T. Y. Hilton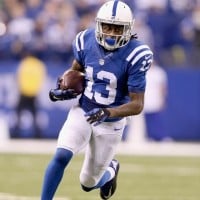 Eugene Marquis commonly known in the NFL as ''T.Y Hilton'' Is an American wide receiver for the Indianapolis Colts. Hilton was drafted in the 3rd round ninety two overall to the Colts in 2012.
Andrew Luck is back, and you no what that means the value for Jack Doyle, and T.Y. Hilton will be high this year don't be shocked if he comes down as a 4 or 5th receiver taken based on whose at quarterback. Hilton is a very solid player that got no love from the players, but may end up doing that his season just to remind them who he is on the field.
7
Davante Adams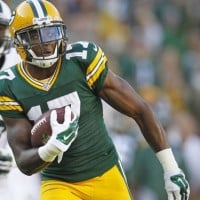 Davante Lavell Adams is an American football wide receiver for the Green Bay Packers of the National Football League.
Adams to me went from potential promise to a soso second year where he dropped the ball too many times suddenly his their top guy getting rid of Jordy Nelson stunning I know. He'll get a ton of targets, but there is one bigger weapon Rodgers will go more to this season and that could be his big Tight End upgrade.
8
A. J. Green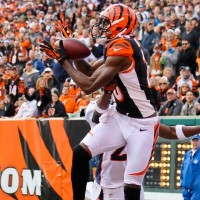 Adriel Jeremiah Green also known by many being called A.J Green to shorten his first name. He was drafted 4th overall in 2011 draft by the Cincinnati Bengals.
A solid #1 Wide Receiver who can put a team back into the game if he has too much separation that's the last thing you wanna do against #18.
9
Adam Thielen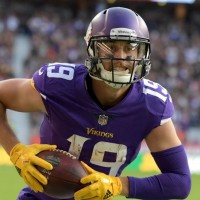 Absolutely I prefer him more over Diggs despite the fact Diggs gives QB's the better rating watching Thielen reminds me of the old Vikings when they had Randy Moss in the mix.
Just watched him on the pro bowl 2019 precision passing if you don't think he is the best I don't know who is.
Adam Thielen sucks butts
No matter who is covering him he will always find a way to get open
10
Keenan Allen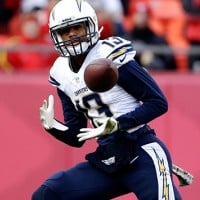 Keenan Alexander Allen is an American football wide receiver for the Los Angeles Chargers of the National Football League.
I see Allen having a repeat performance of last season, when healthy he can go as a proven #1 Wide receiver, but the guys around him are no slouches either. There's a good chance he could end up with the most touchdowns when its all said and done.
The Contenders
11
Tyreek Hill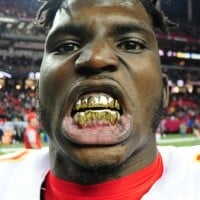 Over Watkins... yeah no question one of the fastest guys in the league, and if Mahomes on paper delivers on that strong arm he could be his favorite target by the end of the season.
He should be higher come on he is the fastest player in the NFL.
He is one of the fastest players in the nfl and also he can get wide open really quick
He's a danger to the open field if he's open he is scoring to fast has amazing hands
12
JuJu Smith-Schuster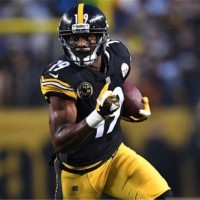 13
Julian Edelman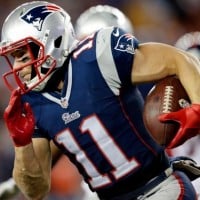 Julian Francis Edelman is an American football wide receiver for the New England Patriots of the National Football League. Edelman was drafted in the seventh round two hundred and thirty two overall to the New England Patriots. Edelman played quarterback in college, but in the NFL he changed position to wide receiver due to his height.
He'll be out the first few weeks, but he could be huge for Tom Brady this season out for blood and glory of the Patriot way.
14
Golden Tate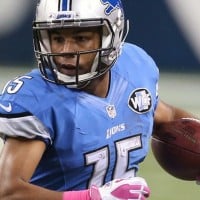 Golden Tate III is an American football wide receiver and punt returner for the New York Giants of the National Football League.
Starting off with a homer selection, and while I was not originally a fan of Golden Tate when he got to Detroit his career is way better as a Lion than there were with Seattle I'll tell you that right now. In a big contract situation let's see what happens with Tate this season.
15
Amari Cooper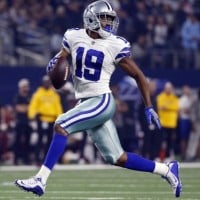 Amari Cooper is an American football wide receiver for the Dallas Cowboys of the National Football League. Cooper was drafted 4th overall to the Oakland Raiders in 2015.
Did you know that Cole Beasley left the Cowboys team to the bills because Amari Cooper was taking all the fame. But I Still support Amari Cooper
Maybe Jordy Nelson, but Jon Gruden literally will do anything in his power to make sure Amari Cooper gets his opportunities the most.
16
Mike Evans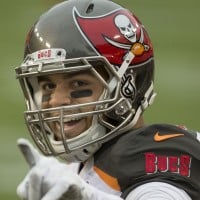 Michael Lynn Evans is an American football wide receiver for the Tampa Bay Buccaneers of the National Football League. Evans was drafted 7th overall to the Tampa Bay Buccaneers in 2014.
Evans might be okay with Fitzpatrick starting out sure it's a small quarterback change, but I still be okay with my freak of nature catching the ball most likely open usually.
He should be 5th right ahead of T.Y. Hilton
17
Tyler Lockett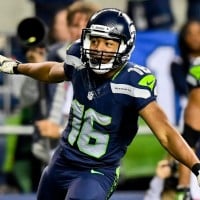 So underrated.
HE has toe drag swag
He is the best
18
Jarvis Landry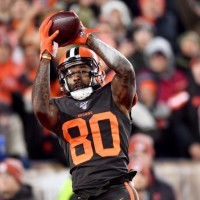 Jarvis Charles Landry is an American football wide receiver for the Cleveland Browns of the National Football League. Landry was drafted in the 2nd round sixty third overall to the Miami Dolphins in 2014.
Not sold on this one, but if Josh Gordon does resurrect his career arguably that would be the biggest comeback story of the season. Meanwhile there's also Jarvis Landry is solid yes, but not sure if I would have him half way up of many other receivers either.
Man has all wr skills. Block, catch, run after catch, route running, leadership. Plays through injuiries.
19
Larry Fitzgerald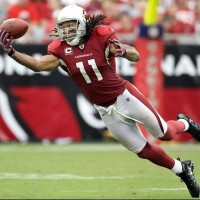 Larry Darnell Fitzgerald Jr. is an American football wide receiver for the Arizona Cardinals of the National Football League. Fitzgerald was drafted 3rd overall to the Arizona Cardinals in 2004, he is considered to be one of the best players of his position to never win a Super Bowl.
Usually a consistently great player, but I think about just going to Canton already Larry its over thinking about getting a super bowl the closest you got to winning that was when Kurt Warner was your quarterback ages ago. With Bradford/Rosen at Quarterback that may caught headache if you believe he'll come close to if lucky 1,000 yards.
20
Johnny Unitas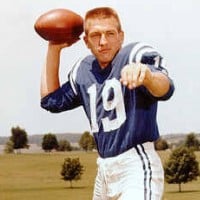 John Constantine Unitas, nicknamed "Johnny U", or "The Golden Arm", was an American professional football player from the 1950s through the 1970s.
He is a quarterback
21
Michael Gallup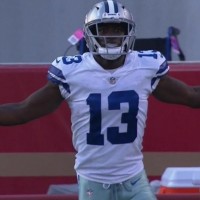 Allen Hurns... meh, Terrance Williams had an outside shot, but his average at best a #3 to me. Leaving Gallup who might be a Mile Austin type of guy they need seeing I can't name the rest of the receivers If I gambled late in the draft it would probably be this guy near end if nothing good is available.
22
Nelson Agholor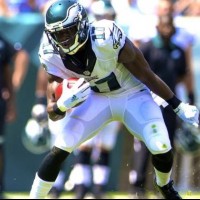 Nelson Agholor is an American football wide receiver for the New England Patriots of the National Football League.
Alshon Jeffrey out half the year, Mike Wallace is okay however a guy I didn't like originally has suddenly become a turnaround pick for Carson Wentz to work with, and Agholor could all over the place this season you might not see him coming.
23
Brandin Cooks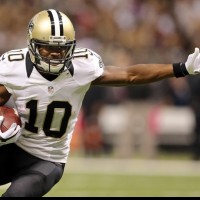 Brandin Cooks is an American football wide receiver and return specialist for the Houston Texans of the National Football League.
The man can catch
24
Emmanuel Sanders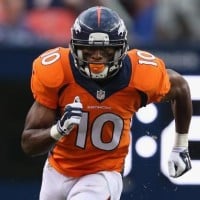 Emmanuel Niamiah Sanders is an American football wide receiver for the New Orleans Saints of the National Football League.
Strangely I'll agree with this in a way, Sanders is probably gonna play in a contract year, and thus with a new looking offense what will happen to Emmanuel when the season is done? I don't believe he is a top 15 receiver though.
25
Devin Funchess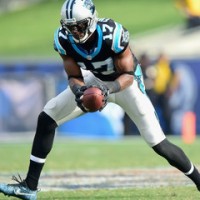 This player is the core player on the receiving lineup. He's been there for a while and he knows Cam Newtons routes and stuff.
PSearch List