Best Off-Season Acquisitions 49ers 2019
This list includes draft picks as well as free agency. I can't wait for this coming year!

The Top Ten

1 Nick Bosa

Can he be healthy enough to start the season I see pure raw talent in his family lineage for sure.

2 Dee Ford

I don't think the Chiefs should have let him go. Seems odd to me. Even with that penalty in the AFC championship which I'm still a little salty about he was arguably one of the better players that the Chiefs had on defense. He should be a beast in San Francisco.

Even though he had that infamous costing penalty he is a very good player.

Coming off of a 13 sack season and he's teamed up with Nick Bosa. Offensive lines should be scared

3 Kwon Alexander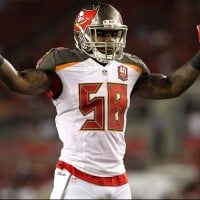 He will partner with Fred Warner, who's coming off of a terrific rookie year. Hopefully Alexander will be healthy as well.
I like how the niners literally went out their aggressively to fix their linebacking core.
4
Deebo Samuel
He might be there punt return specialist could be like a Devin Hester like player for them which isn't bad to say. Just not sure if he'll be able to catch well is what is yet to be seen until we see it happen on the field.
Now this will be fun to watch. He and Dante Pettis will hopefully destroy opposing defenses.
5
Tevin Coleman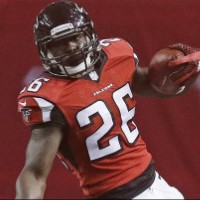 Tevin Ford Coleman is an American football running back for the San Francisco 49ers of the National Football League.
49ers have one of the best sets of running back rotation right now. They have three tail backs to give it off to a rising Matt Breida, Jerick McKinnon coming back from a devastating injury, and now you add in Tevin Coleman who ain't no slouch who could thrive in this very unpredictable but looks sneaky good offense (despite being deaf when hearing plays).
Teamed up with Matt Breida and Jerrick McKinnon. This is on scary looking group. If they can stay healthy of course
6
Jalen Hurd
This guy looks like a breakout candidate receiver just based of the athleticism and size that can dominate on the field.
He will basically play about 5 different positions in Shanahan's offense. A true offensive weapon.
7
Jordan Mathews
A long time ago he was a pretty good receiver for the Eagles maybe Jimmy G. can restore his glory back to honor.
8
Jason Verrett
He has proven that he can be a great player. He's made it to the pro bowl. But then injuries happened. Luckily, he's young, and will hopefully play well again this year
Low risk reward could pay off (if he doesn't get injured prone again like has been his entire career).
9
Dre Greenlaw
I'm exited about this pick. I believe that he can do great things with Fred Warner and Kwon Alexander
10
Noah Fant
I believe he's with the Broncos, but whatever.
The Contenders
11
Mitch Wishnowski
He can be a weapon. Just watch his highlights
BAdd New Item