Top Ten Funniest Disney Channel Actors
souravganguly
The Top Ten
1
Selena Gomez (Alex)
Selena is the best! She is an amazing actor and pretty much the only famous star that Disney has found that actually made it big! Go Sel!
Selena is the best actress I have ever seen. I love her. She deserves to be on top of everything because she is totally FABULOUS =P
I love selena she is AMAZING! I think she is the funniest person on Disney. Laugh out loud
Yes she was very funny
V 20 Comments
2
Dan Povenmire (Dr. Heinz Doofenshmirtz)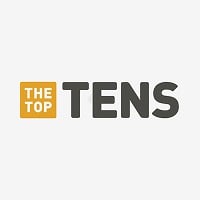 ...read more.
He is so funny he is so dumb which just makes him funnier. He always fails but I always wonder... I just love the way he talks too. He is the most funniest character in my opinion.
"CURSE YOU PERRY THE PLATYPUS! " LOL! Gotta love the way he talks. It is so funny to see how he fails to destroy the tristate area in the dumbest way possible being a scientist.
Phineas and ferb is my all-time favorite show!
I love phineas and ferb so much he is hilarious
V 1 Comment
3
Bradley Steven Perry (Gabe)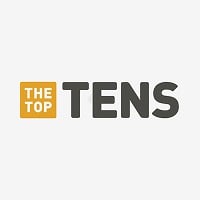 Bradley Steven Perry is an American actor. He is known for his role as Gabe Duncan on the Disney Channel family sitcom Good Luck Charlie, and for his role as Roger Elliston III in Disney's High School Musical spin-off film Sharpay's Fabulous Adventure. Following this, Perry co-starred on the Disney ...read more.
He is always funny and the kind of the best actor in Disney Channel. He has gotten roles in so many different shows; Good luck Charlie, Mighty Med, even one episode of I didn't do it, and more!
He always makes me laugh so much! He is the funniest on Good Luck Charlie! He was also super cute when he was younger!
Very cute and very funny
Yes
V 5 Comments
4
Calum Worthy (Austin & Ally)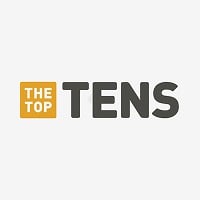 Are you people crazy! You are if you don't think dez is number 1! Watch the show! My fave episode is glee fever when dez sings I'm finally me! It's hilarious... Selena Gomez (Alex) is a great character, in fact wizards of waverly place is my favorite show, but she's not that funny... Dez is!
He deserves number 1 seriously this guy is comedy gold!
When it all boils down, Calum it's by far the one who has made me laugh the most. I mean seriously he never fails. I'm not knocking everyone else, but credit where credit is due. Calum is awesome!
How in this world is he not first this guy (mostly Dez than actual Calum)is so funny he is literally the most funniest person to ever live. I think it's mostly his dumbness that is funny than actual jokes
V 15 Comments
5
Jason Dolley (PJ and Newton)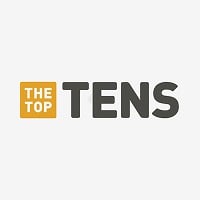 Jason Scott Dolley (born July 5, 1991 is an American actor and musician, known for his roles in Disney Channel shows and movies. These include Newton "Newt" Livingston III on Cory in the House, Virgil Fox in Minutemen, Connor Kennedy in Read It and Weep, Pete Ivey in Hatching Pete, and PJ Duncan on ...read more.
I love every character Jason has ever played. He's always so funny. - Lissie19999
I love when he does PJ! He's so funny!
6
Cameron Boyce (Luke Ross)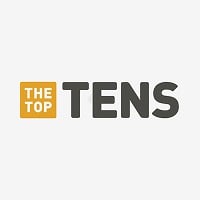 Cameron Boyce is an American teen actor best known for his roles in the feature films Mirrors, Eagle Eye, Descendants, Grown Ups, and Grown Ups 2, as well as for his starring roles as Luke Ross on the Disney Channel comedy series Jessie and as Conor on the Disney XD series Gamer's Guide to Pretty Much ...read more.
I don't know about trashing other actors, no matter how much you like a person, but Cameron Boyce is a wonderful actor and dancer. I hope he's able to continue his career and stay on the correct path.
He got talent, the good looks and the swag. Really looks doesn't matter even though he is handsome on the inside and out
He should be at #1, he got a awesome personality, he sexy, and talented but he is funny.
LOL! I also kinda have a crush on him, in real life!
V 9 Comments
7
Jason Earles (Jackson)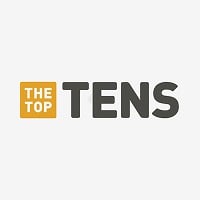 Jason Daniel Earles is an American actor, comedian, and martial artist, known for his role as Jackson Stewart in the Disney Channel sitcom Hannah Montana and his role as Rudy Gillespie in the Disney XD series Kickin' It.
He's so funny! love Jason Earles!
Fun Fact: When he played in Hannah Montana, he was 33 and was playing a teenager!
He is just so funny... I love you jason! You are the best!
I love the time when he's saying to his dad: you're the ten year old! He is definitely an A graded actor
8
Leo Howard (Jack)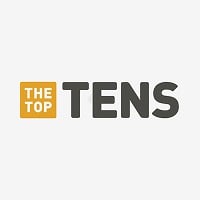 Leo Howard is an American actor, model and martial artist. He began his acting career at the age of seven, Howard is known for incorporating his karate skills into his feature film and television roles.
Leo Howard is very funny. I love all of the characters that he plays. His role as Jack on Kicking It is astounding, and his role as logan on Shake it Up. Overall Leo is one of the funniest actors on disney channel, and I love him
He so lovely and hot and I hope he is a good kisser
You r so hot! Loveu! By the way (I know this is stupid) but Olivia and Leo would make a good couple!
V 1 Comment
9
Ross Lynch (Austin)
Ross is really funny and hot so please vote for Ross if your reading this I'm a big fan and my name is meadow brill
I love Ross Lynch he is definitely the funniest actor on Disney Channel I would do anything to meet him I love you and your music BIG FAN
I just disliked the comments on this because what you guys are saying about Ross Lynch is NON-English! He is terrible at acting, signing, and dancing, and he uses the cute guy look to cover it all up! His "What Up's" are so annoying. He needs also needs to get a haircut!
I am his real girl friend so back off
V 11 Comments
10
Jake Short (Fletcher)
Even if he's not the funniest he's just so adorable. - bellarosa-moony
His face looks like the moon! So funny! I could watch his ugly face all day!
Jake is so cute as Fletcher from ANT farm and Oliver from mighty med.
I died when I did see him first time
V 1 Comment
The Newcomers
?
Dove Cameron (Liv and Maddie)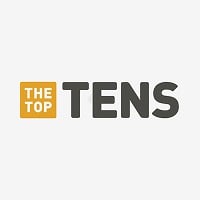 Dove Cameron is an American actress and singer. She is known for playing a dual role as both title characters in the Disney Channel teen sitcom Liv and Maddie.
The Contenders
11
Billy Unger (Chase)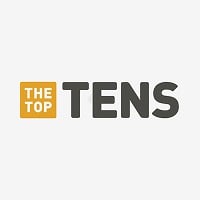 William Brent "Billy" Unger is an American actor. He is known for playing Chase Davenport on the Disney XD series Lab Rats and Lab Rats: Elite Force.
I love Chase he is meant to be the smartest person on earth because of his bionic chip but he acts like a teenager still. I love Billy
He makes me laugh a lot. Maybe because of his cuteness
He always makes smart comments that make his character funny. - soccergirl91
12
Dylan Sprouse (Zack)
Dylan (or Zack) is one of the best characters I've ever seen on any show. He is so funny and adorable at the same time. I love the episodes in The Suite Life on Deck when he is with Maya.
he's the best always in character and his bro is cool to but dylans better
You make a great job as an actor and he is a very hilarious guy I've ever seen on T.V. keep being a funny guy and good job
He was my favorite
V 2 Comments
13
Atticus Dean Mitchell (Benny Weir)
He is so funny! I love him! You got to see this show! He is so hot an the best in the show. The other 2 boys are ok but Benny is better.
His show My Babysitter's a Vampire is awesome and he is hilarious he is what really makes it funny. - madmax32
Atticus should have been in the top ten he is so hot and awesome
He's really funny even in the climax. And his spells never work. 😂
14
Skai Jackson (Zuri Ross)
Zuri is so funny she makes me laugh every time! She is the funniest person on JESSIE. Laugh out loud every body.
She is very funny on Jessie. She does a good job on playing Zuri, especially cause she is so sassy!
Hilarious all the way through. - a Jessie fan,.
Lol! She the best!
V 3 Comments
15
Peyton List (Emma)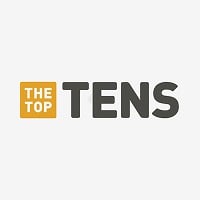 Peyton Roi List is an American actress and model. List is best known for playing Emma Ross on the Disney Channel comedy series Jessie and Holly Hills in the Diary of a Wimpy Kid film series.
She is SO pretty, funny, and talented. And she is one of my favorite characters on Jessie.
Emma is funny cause she is such an air head, Peyton list does a great job! -your devoted fan.
Peyton List is so pretty and talented and portrays Emma really well, but I don't think Emma is so funny in Jessie, I think she is funniest I Bunk'd
WASN'T FUNNY AT ALL
V 5 Comments
16
Demi Lovato (Sonny)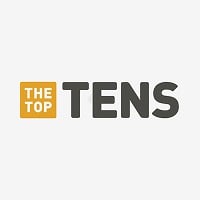 DEMETRIA DEVONNE LOVATO
HOW COULD I EVER LIVE WITHOUT HER SHE SAVED MY LIFE SHE KEEPS ME STRONG, SHE KEEPS ME GOING, SHE MADE ME BELIEVE, SHE INSPIRED ME HER STRENGTH TO KEEP TRYING IS INCREDIBLE FOREVER A LOVATIC!
She is not only a wonderful singer, but a great comedy actress too. I think she shouldn't stop acting. Keep acting, Demi! That girl is hilarious.
17
Alex Hirsch (Grunkle Stan)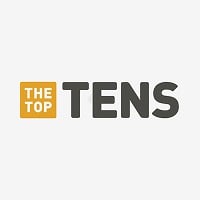 Alexander Robert "Alex" Hirsch is an American animator, storyboard artist, voice actor, and television producer. He is best known as the creator of the Disney XD animated television series Gravity Falls, where he voices some of the characters.
This man has amazing voice talent! He has so many cool voices no one would think that only one person could do! Including a girl, a manly old man, a clueless old man, a man child etc.
Alex Hirsch's characters are so humorous! He plays Grunkle Stan, Soos, Bill, and many side characters. Those three mentioned are probably the funniest characters on the show anyway! This man is very talented and should be in the top three.
AMAZINg!
Alex and Stan are AMAZING!
They both are funny and are then again AMAZING! Well there is my opinion...I love GRAVITY FALLS FOREVER
18
Olivia Holt (Kim)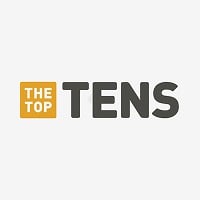 Olivia Hastings Holt is an American actress and singer who starred in the Disney Channel Original Series I Didn't Do It.
I love her show Kickin' it and she is really beautiful young lady. Also, I love her songs. Go Olivia!
19
Kevin Chamberlin (Bertram)
Alex is wonderful, but it irks me that this isn't #1. He is the funniest Disney character and makes me laugh even when I'm not watching Jessie
20
Christian Copelin (Lenny)
He is hilarious and Lenny does not even talk. He is from Lizzie McGuire.
PSearch List
Recommended Lists
Related Lists

Funniest Disney Channel Shows of All Time

Best Disney Channel Actors

Best Disney Channel Actresses and Actors of 2013

Best Nickelodeon and Disney Channel Actors and Actresses
List StatsUpdated 17 Aug 2017
500 votes
52 listings
7 years, 80 days old

Top Remixes (4)

1. Billy Unger (Chase)
2. Atticus Dean Mitchell (Benny Weir)
3. Dan Povenmire (Dr. Heinz Doofenshmirtz)
siguy

1. Dan Povenmire (Dr. Heinz Doofenshmirtz)
2. Cameron Boyce (Luke Ross)
3. Bradley Steven Perry (Gabe)
FrankP

1. Dan Povenmire (Dr. Heinz Doofenshmirtz)
2. Calum Worthy (Austin & Ally)
3. Leo Howard (Jack)
Jay-Frag
View All 4
Posts
Error Reporting
See a factual error in these listings? Report it
here
.