Greatest College Basketball Programs
powercat2007
The Top Ten
1
Kentucky
Most wins. Longest active home streak. Spouting out NBA players like it's going out of style. 2nd most championships (because the majority of UCLAs came from a crummy championship system where they had to play NOBODY to get to the championship. Cal constantly bringing in best recruiting classes And unanimously the most devout fans in basketball. I dare someone to argue with that.
Kentucky has most wins, 2nd in number of titles, most current NBA players and not only best basketball arena in the country but loyal traveling fan base able to turn majority of away games into home games.
Kentucky basketball is the best period they are amazing they are better than North Carolina they are the best of the best they have sent the best players to the nba there is no way they can be 2nd they are the best
In kentucky ball we are proud of what we've done and when we lose we may get mad and burn couches. But aside from that we and Louisville have one of the best rivalries almost like duke and nc but over all we are better in more wins, win percentage, national tournament wins, final four wins, elite eight and sweet sixteen wins, and have been to the tourney the most. So those who say nc or duke should be at the top are wrong especially since ucla won on a terrible system.
V 13 Comments
2
North Carolina
Overall, one would have to include UCLA and Kentucky based on championships. But if you consider Final Fours, prolonged success over the entire history of college basketball, etc. , then you have to make UNC the No. 1 program--with more Final Fours than any other program, followed by Duke, more prolonged success than any other program (with Final Fours in the 50s, 60s, 70s, 80s, 90s, and 00s, which no other program can match, and national titles in 50s, 80s, 90s, and 00s) and overall third in national titles historically (5) behind only Kentucky's 7 and UCLA's 11. All but one of UCLA's and 2 of Kentucky's titles, however, came in the era when only the conference champion advanced to the NCAA tournament, which because of the fact that UCLA and Kentucky played against completely inferior conference competition compared to UNC playing in the ACC against fellow national champions NC State (which has 2) and Duke, not to mention Maryland and VIrginia, which were incredibly strong in that ...more
Three of Dean Smith's assistants at North Carolina have gone on to become national coaches of the year (Roy Williams, Bill Guthridge, Eddie Fogler) - Which speaks for itself as who has had the best program. North Carolina is 129-99 against Duke all time.
Yes, Carolina has had a ton of talent come through their campus but I feel they have underachieved. Carolina has been to 18 final fours an only have 5 titles to show for it. When Dean was there, he had 4 teams that should have won it all but didn't. His 77', 84', 87', and 94' teams were virtual locks.
In the NCAA tourney single elimination system UNC has sent more teams to the biggest spectacle in College basketbal, "The Final Four". Since the AP poll in 53 & integration of all basketball players UNC is the Standard.
V 13 Comments
3
Duke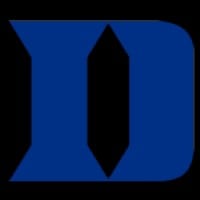 Duke University is a private research university located in Durham, North Carolina, United States. Founded by Methodists and Quakers in the present-day town of Trinity in 1838, the school moved to Durham in 1892. In 1924, tobacco and electric power industrialist James Buchanan Duke established the Duke ...read more.
Dean Smith had all the talent at his finger tips and could barely squeeze out one National Championship. Mean while Coach K has a tiny pool from which he can recruit because of academic standards, and has managed 3. - Cbatower
Cameron Crazies. Coach K. Consistent winner. - powercat2007
Duke! I can't believe they are number 4. They are way better than UNC and Kentucky. Should be number 2 Behind UCLA.
V 3 Comments
4
UCLA
Not only do they have the most National Championships with 11, but nobody ever again will achieve an 88 game win streak and nobody will ever win 8 championships in 11 years again. I am a huge Duke fan and will bleed Duke blue for life, however I believe the top 5 should look like this:
#1- UCLA
#2- Kentucky
#3- North Carolina
#4- Duke
#5- Indiana
John Wooden, Lew Alcindor, Bill Walton, 11 national championships (7 in a row), 88 game winning streak. Other schools thump their chests about how great they think they are. UCLA has done it, period. UCLA doesn't display conference championship banners in Pauley Pavillon - National Championship Banners are all that hang there. And that's more than North Carolina and Duke combined. What about you Kentucky - still playing catch-up? Ha, ha, ha!
UCLA has to be number 1! They've won more than any other school and had the greatest coach of any sport of all time.
Way too high, UCLA hasn't been relevant since Wooden 40 years ago.
V 3 Comments
5
Kansas
Rock Chalk Jayhawk. Duke hasnt made it to the final four or the elite eight in what seems like forever. Kansas should be number one
Second most wins, best fan base/ home court advantage, many championships and great player
Storied history, perennial top 25 for the past 10 decades -- enough said.
We truly have the GREATEST HOME COURT ADVANTAGE IN THE COUNTRY. (Including pro sports) AND ITS ACTUALLY BEEN PROVEN. GO AHEAD AND TRY TO ARGUE. BUT YOU can't DENY THE STATS.We have also won 12 straight big 12 titles while having to deal with (Iowa State,Texas,Baylor,Oklahoma,etc)
Kentucky and Duke win their confrences because the SEC and ACC are easy because half the league SUCKS. All I have to say now is Pay Heed All Who Enter Beware of the Phog. Rock Chalk
V 8 Comments
6
Uconn
One of best teams over last 20 years. - powercat2007
7
Indiana
Indiana should be no lower than #5 on this list. If I was gonna rank them I'd say #1 UCLA, #2 Kentucky, #3 North Carolina, #4 Indiana, #5 Duke, with Kansas and a bunch of Big East teams following them. 5 National Titles, 8 Final Fours and countless tourney apperances. Beyond Championships, there is just something magically about the IU and the state of Indiana and basketball. Only other state that comes close in North Carolina.
Indiana was the best of all time way better than any of the teams higher on this list.
Bob Knight always made things interesting there. - powercat2007
5 NCAA Tournament titles (more than Kansas and UConn)
8 Final Four Appearances
Bobby Knight
Isaiah Thomas
The Hurryin' Hoosiers
It's Indiana!
Not saying they should be #1, but definitely have to be top 5 - Juventus7
V 5 Comments
8
Louisville
Hard to believe Louisville and Kentucky are seeded where they are on the list. UCLA has way more nation championships than any other program and would be considered the most dominant in any era. But how is Kentucky not the all time #1? Kinda hard to believe. Mad love for Louisville, Kentucky and both of the programs. Best state in basketball!
I'm guessing this list was made prior to 2012... things have changed since. Adding 2 more final fours and a title to the list... not to mention 3 more conference tournament championships. Louisville comes in at #6 all time for me. Right behind Kansas, and just ahead of both Uconn and Indiana.
Put Louisville above UConn any day of the week.
9
Syracuse
go cuse! the true orange. best ever. lol just went through some rough patches. best fans also. theres a reason why we have the largest venue - Pag1
Horrible choice of a top ten team!
Boeheim second all time in wins! Attendance records galore, regular contenders, 4 final fours and a title
V 2 Comments
10
Michigan State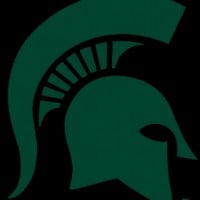 Go ahead we are dominant but always fall short to cheaters
V 1 Comment
The Contenders
11
Georgetown
patrick ewing, alonzo mourning, dikembe matumbo, allen iverson, roy hibbert, and greg monroe
V 1 Comment
13 Ohio State
15
Michigan
Seriously Florida gulf coast there not a good program there just young and got to the sweet 16 but really get serious!
V 1 Comment
16
Minnesota
classic program before the current tournament system and on the way back to the top with Tubby Smith at the helm
17 North Carolina State
18
Illinois
Seriously, FGCU ahead of Illinois, Illinois is one of the winningest ball teams out there FGCU is some small school that joined division 1 15 years ago and made a lucky run an Atlantic Sun team should never be ahead of a big ten team. Go Illini please vote for them
19 Iowa
20
Cincinnati
2 National Titles, 6 final fours, and the greatest college basketball player of all time Oscar Robertson. 14 straight tourney appearances from 1992-2005, and would have won another national title in 2000 if National player of the year Kenyon Martin didn't break his leg in the conference tournament.
PSearch List
Recommended Lists