Greatest College Basketball Programs
powercat2007
The Top Ten
1
Kentucky
Most wins. Longest active home streak. Spouting out NBA players like it's going out of style. 2nd most championships (because the majority of UCLAs came from a crummy championship system where they had to play NOBODY to get to the championship. Cal constantly bringing in best recruiting classes And unanimously the most devout fans in basketball. I dare someone to argue with that.
Kentucky has most wins, 2nd in number of titles, most current NBA players and not only best basketball arena in the country but loyal traveling fan base able to turn majority of away games into home games.
Kentucky basketball is the best period they are amazing they are better than North Carolina they are the best of the best they have sent the best players to the nba there is no way they can be 2nd they are the best
That's RIGHT BBN DIE HEART
V 16 Comments
2
North Carolina
Overall, one would have to include UCLA and Kentucky based on championships. But if you consider Final Fours, prolonged success over the entire history of college basketball, etc. , then you have to make UNC the No. 1 program--with more Final Fours than any other program, followed by Duke, more prolonged success than any other program (with Final Fours in the 50s, 60s, 70s, 80s, 90s, and 00s, which no other program can match, and national titles in 50s, 80s, 90s, and 00s) and overall third in national titles historically (5) behind only Kentucky's 7 and UCLA's 11. All but one of UCLA's and 2 of Kentucky's titles, however, came in the era when only the conference champion advanced to the NCAA tournament, which because of the fact that UCLA and Kentucky played against completely inferior conference competition compared to UNC playing in the ACC against fellow national champions NC State (which has 2) and Duke, not to mention Maryland and VIrginia, which were incredibly strong in that ...more
Three of Dean Smith's assistants at North Carolina have gone on to become national coaches of the year (Roy Williams, Bill Guthridge, Eddie Fogler) - Which speaks for itself as who has had the best program. North Carolina is 129-99 against Duke all time.
Yes, Carolina has had a ton of talent come through their campus but I feel they have underachieved. Carolina has been to 18 final fours an only have 5 titles to show for it. When Dean was there, he had 4 teams that should have won it all but didn't. His 77', 84', 87', and 94' teams were virtual locks.
Greatest player ever Michael Jordan went there!
V 17 Comments
3
Duke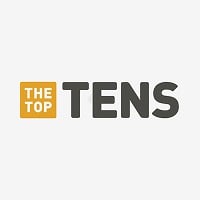 Duke University is a private research university located in Durham, North Carolina, United States. Founded by Methodists and Quakers in the present-day town of Trinity in 1838, the school moved to Durham in 1892. In 1924, tobacco and electric power industrialist James Buchanan Duke established the Duke ...read more.
People think that coach K has an advantage because he has coached the Olympic team three times. It supposedly helps him with his recruiting. I don't think that matters because he won three championship before any of that. Duke's rival UNC has a much bigger advantage, they have the sports media wrapped around their finger which help them get out of scandals. Besides, Duke has owned UNC over the past 19 seasons.
To be such an intellectual school, they are able to get high level talent and never cheat. The team up the road can take their pick of talent and still needs to be shady with the rules.
Dean Smith had all the talent at his finger tips and could barely squeeze out one National Championship. Mean while Coach K has a tiny pool from which he can recruit because of academic standards, and has managed 3. - Cbatower
Great and basketball and academics. Duke also has the greatest coach ever. - BluePrideBadger
V 6 Comments
4
UCLA
Not only do they have the most National Championships with 11, but nobody ever again will achieve an 88 game win streak and nobody will ever win 8 championships in 11 years again. I am a huge Duke fan and will bleed Duke blue for life, however I believe the top 5 should look like this:
#1- UCLA
#2- Kentucky
#3- North Carolina
#4- Duke
#5- Indiana
John Wooden, Lew Alcindor, Bill Walton, 11 national championships (7 in a row), 88 game winning streak. Other schools thump their chests about how great they think they are. UCLA has done it, period. UCLA doesn't display conference championship banners in Pauley Pavillon - National Championship Banners are all that hang there. And that's more than North Carolina and Duke combined. What about you Kentucky - still playing catch-up? Ha, ha, ha!
UCLA has to be number 1! They've won more than any other school and had the greatest coach of any sport of all time.
UCLA keeps living in the Wooden era. Today, their average at best.
V 4 Comments
5
Kansas
Most Conference Championships, Most Consecutive Conference Championships, Most Consecutive NCAA Tournament Appearances, Most Olympic Players, Most Consensus All-American Selections, Most Consensus All-American Players, and 2nd Most Wins. The arenas that North Carolina (Smith) and Kentucky (Rupp) play in are named after Kansas Basketball Players who both won National Championships. The inventor of the game was Kansas's first coach and is buried in Lawrence. Naismith's original rules of the game are housed in Lawrence. Allen Fieldhouse is generally regarded as the greatest arena in college basketball.
Rock Chalk Jayhawk. Duke hasnt made it to the final four or the elite eight in what seems like forever. Kansas should be number one
Second most wins, best fan base/ home court advantage, many championships and great player
Rock chalk
V 12 Comments
6
Indiana
Indiana should be no lower than #5 on this list. If I was gonna rank them I'd say #1 UCLA, #2 Kentucky, #3 North Carolina, #4 Indiana, #5 Duke, with Kansas and a bunch of Big East teams following them. 5 National Titles, 8 Final Fours and countless tourney apperances. Beyond Championships, there is just something magically about the IU and the state of Indiana and basketball. Only other state that comes close in North Carolina.
Indiana was the best of all time way better than any of the teams higher on this list.
Bob Knight always made things interesting there. - powercat2007
5 NCAA Tournament titles (more than Kansas and UConn)
8 Final Four Appearances
Bobby Knight
Isaiah Thomas
The Hurryin' Hoosiers
It's Indiana!
Not saying they should be #1, but definitely have to be top 5 - Juventus7
V 5 Comments
7
Uconn
In the past twenty years alone, Uconn has joined the upper echelons of Basketball Blue Bloods.
One of best teams over last 20 years. - powercat2007
8
Louisville
Hard to believe Louisville and Kentucky are seeded where they are on the list. UCLA has way more nation championships than any other program and would be considered the most dominant in any era. But how is Kentucky not the all time #1? Kinda hard to believe. Mad love for Louisville, Kentucky and both of the programs. Best state in basketball!
I'm guessing this list was made prior to 2012... things have changed since. Adding 2 more final fours and a title to the list... not to mention 3 more conference tournament championships. Louisville comes in at #6 all time for me. Right behind Kansas, and just ahead of both Uconn and Indiana.
Louisville should be in front of UConn. They have 3 titles too and a much richer history.
All the final fours and 3 titles. Comfortable with them at 7. UConn has had some recent success but doesn't have the rich history dating back to the 70's, 80's into the 2000's. Longevity and equal number of natty's makes Louisville a stronger program.
V 2 Comments
9
Syracuse
go cuse! the true orange. best ever. lol just went through some rough patches. best fans also. theres a reason why we have the largest venue - Pag1
Won way overdue title in 03. - powercat2007
Lets go we should be first
Horrible choice of a top ten team!
V 1 Comment
10
Michigan State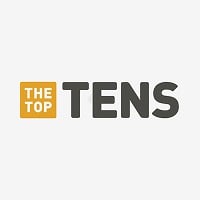 Go ahead we are dominant but always fall short to cheaters
Welcome to the Izzone people - AlexDaBoss
Although we have less National Championships than other programs (B10 included) and play in a conference with several respectable opponents, I would say we belong ahead of at LEAST Indiana, if not Kansas. We're in the Izzo era now, and if he keeps going like he does, I predict at least three more MSU NCAAM Championships! My full support Izzo, and GO GREEN!
P.S, I feel OHU goes right behind Indiana.
UofM is a bunch of dirtbag cheaters, yet MSU STILL wrecks them almost every year (by which I mean sweep them.) Just something to think about...
The Contenders
11
Georgetown
patrick ewing, alonzo mourning, dikembe matumbo, allen iverson, roy hibbert, and greg monroe
Mostly irrelevant since Iverson left in 1996.
Back on the rise after a few down years. - powercat2007
12
Arizona
Arizona is the most consistent team in basketball. Always in the tournament, always to the elite eight. Plus the most impressive tournament championship of any team. The only team to beat three number 1 seeds to pull off the title
Asu UofA sucks
13
Villanova
3 National Championships
2016 National Champions - Jint
14
Ohio State
This should be 1
15
Michigan
Seriously Florida gulf coast there not a good program there just young and got to the sweet 16 but really get serious!
Fab Five
16
Illinois
Seriously, FGCU ahead of Illinois, Illinois is one of the winningest ball teams out there FGCU is some small school that joined division 1 15 years ago and made a lucky run an Atlantic Sun team should never be ahead of a big ten team. Go Illini please vote for them
17
North Carolina State
They beat LSU 66-65
2 national championships, 3 of the greatest forge coaches ever in Everett Case, Norm Sloan, and Jimmy V, survive and advance (the greatest national championship run ever), Dennis Smith JR, David Thompson, thurl Bailey, TJ Warren

Not to mention State invented the Alley Oop and intentional foul strategy
18
Florida
We beat the Cinderella team FGCU, and Minnesota and Evansville really?! Even Einstein doesn't know what school that is and UNLV just because of Anthony Bennett! Wow Florida is better than all these teams it should be in the TOP 15 at the very least! Ughhh - peaceswagtv
UF SHOULD BE IN THE TOP 15 THIS IS A JOKE FGCU? BYU? EVANSVILLE? I know my College Basketball - peaceswagtv
19 Iowa
20
UNLV
Finally back on the up and up. 91 team best NOT to win it all. - powercat2007
21
Wisconsin
Go Badgers! - BluePrideBadger
Why are we not in the top 2?!?! We are arguabely the best college team! UW For life!
22
Kansas State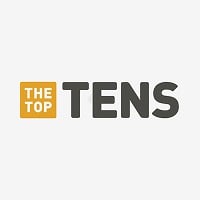 Should be top 20
23 BYU
24 Nebraska
27 West Virginia
28
Auburn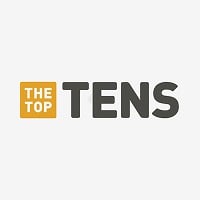 29
Cincinnati
2 National Titles, 6 final fours, and the greatest college basketball player of all time Oscar Robertson. 14 straight tourney appearances from 1992-2005, and would have won another national title in 2000 if National player of the year Kenyon Martin didn't break his leg in the conference tournament.
30
Minnesota
classic program before the current tournament system and on the way back to the top with Tubby Smith at the helm
31 Memphis
32 Purdue
33 Pittsburgh
34
Maryland
Maryland should be much higher - phillyeagleboy
Way higher than 32. SMH
35
Evansville
Just because of one game doesn't make them there s really awesome basketball program. Upsets happen once in a while
64-65 team beat Notre dame and they were a divison 2 team
36
Florida Gulf Coast
Whoever put this team on here I think you are a dumb ass that doesn't understand prestigious basketball programs. FGCU is one of the last programs I'd pick to develop me in the sport. This list should involve teams that has a hundred years of success not 15 years of mostly mediocre years. This was a ridiculous inclusion.
You just jeloos of their 46324 straight national titles bro
37
San Jose State
Great basketball program saw 5 ally oups
38 Creighton
39
Tennessee
Best damn team
40
Xavier
Tyrone Hill. David West. Bryon Grant. Byron Larkin. We're at least better than Evansville
41 Murray State
42
Liberty University
Liberty is awesome I want to go there or davidson like steph
43
Wichita State
Ron Baker and Fred Vanfleet. 31-0 in 2014 final four in 2013. Enough said.
44 Oklahoma State
45
Iowa State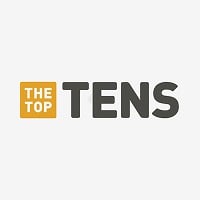 BAdd New Item
Related Lists
Top Ten Most Prestigious College Football Programs
Best College Baseball Programs

Greatest College Hockey Programs

Best College Football Programs that Have Never Won a Heisman Trophy
List Stats
600 votes
45 listings
11 years, 170 days old

Top Remixes (12)

1. Duke
2. Kansas
3. Kentucky
waxythread13

1. Duke
2. North Carolina
3. Kentucky
BrickBoss
1. Kentucky
2. UCLA
3. North Carolina
Linc
View All 12
Error Reporting
See a factual error in these listings? Report it
here
.