Greatest Dirtbike Riders
The Top Ten
1
Travis Pastrana
Pastrana can ride anything, anywhere, anytime. Motocross, supercross, freestyle, desert, flat track, enduro the man can do it all and do it the best. He could easily match Ricky Carmichael for speed on a supercross track and probably would have won more titles if he stayed healthy. The skills he has on any sort of dirtbike are unmatched. He is the modern day Malcolm Smith.
Double black flip and the lazy boy! - Akskater
double backflip woop woop! - muckie
Awesome
V 52 Comments
2
Ricky Carmichael
I'll never forget the day I became I Carmichael fan McGrath dissed me on a autograph that night Anaheim him and Carmichael raced side bye side McGrath won but I followed Carmichael ever since not only is this guy the G.O.A.T he is one of the nicest people you will ever meet I've met him about three times morning San Francisco race with my niece she asked him for his hat he said after race go to my trailer no joke that night we walk up to his trailer this guy walks through the crowd of fans we said nothing he walks up takes his hat off signs it places it on her head the guy is awesome Carmichael best ever
The damn G.O.A.T. man who has the title the G.O.A.T. screw your heads on
Ricky shouldn't be back here he is the best
Carmichael has vote anytime. He's not full of himself like others. (Pastrana ).
NOOO! that's not right
V 21 Comments
3
James Stewart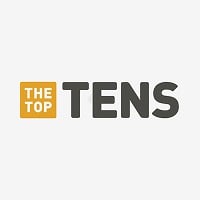 James Stewart (May 20, 1908 - July 2, 1997) was an American movie star, who is widely considered to be one of the greatest actors of all time. He is best remembered for his roles in Rear Window, It's a Wonderful Life, Vertigo, and Mr. Smith Goes to Washington. Stewart was known for his distinctive drawl ...read more.
This guy tears it up! I can only imagine being even close to as good as him!
He is the fastest dirt bike rider of all time
This guy is so fast on a 250 2 stroke. You name a track he will race it for sure.
Its would be awesome to actually go to his house
V 9 Comments
4
Jeremy McGrath
Best supercross rider ever...and at present, helping youngster with his team and DC
Jeremy is an awesome rider and he never gives up
I am his daughter he is my number 1
Better than you
V 6 Comments
5
Mike Metzger
The god father of free-styling and riding!
I'm better than all of you
6
Chad Reed
Chad reed is the bomb at motocross and is the best in Australia
He is the best Australian rider ever.
I could only wish to be like Chad reed he's the best there is!
I love dirt bikes and chad reed chad Reid is the best in the world
V 9 Comments
7
Roger Decoster
He was the best. 5 championships All on Suzuki
He's the #1 classic. Without any question.
De Coster is the absolute godfather of motocross.
A legend! Really stands in a class of his own.
Best evee
8
Ryan Dungey
I have seen you lots and I can't stop watching you
He has done so many things now he doesn't any more shame
Ryan dingy is one of the best.
He is awesome boo tomac
V 10 Comments
9
Brian Deegan
Down for any trick, extremely competitive and a all around great rider
He is amazing look danger boy deegan up on the internet
Danger boy is awesome
He done the first 360
V 1 Comment
10
Malcolm Smith
Malcolm could do it all! Back in the day on those old bikes, motocross, enduro, desert, trials! Everything on a dirt bike, he was the best.
Outclassed the field always with a smile
Best rider in the worlds history the man is a legend
The Contenders
11
David Knight
The best, at his age he is still so committed and gets results.
The greatest of great in all disciplines
12
Ryan Villopoto
Is the best rider because he inspired me to ride dirt bikes and I have the same number and hope to meet him
He's the best wins year after year
One of my all time favorites
HE is the best and 10 times better than Dungey
V 11 Comments
13 Nate Adams
14
Graham Jarvis
Graham is the best rider in the world due to his excellent control in all situations
The most technically skilled rider of all time!
One of the best at hare scramble
Definitely the King of Hard Enduro. Unbelivable technical Skills. Has a 6 sense for finding the perfect way in hard enduro events.
V 4 Comments
15
Toby Price
Toby price is the best dirt bike rider in the world
Who won the Dakar and is the fastest rider
No contest
He won the DAKKA
16
Ryan Dungy
Favorite rider
Fastest ever
He is so cool
17
Ashley Fiolek
Because she is the best womans rider in the world, she has the number one plate and she has a hearing disadvantage so she should be on top she is so good at racing
Do you realize that she is the only girl and she is still amazing!
V 2 Comments
18
Cyril Depres
This guy is amazing on any bike. Street/mx/ enduro you name he'll ride it..
V 1 Comment
19 Eli Tomac
20 Danny Laporte
PSearch List
Recommended Lists