Greatest Dirtbike Riders
The Top Ten
1
Travis Pastrana
Freestyle god
He's the best rider of motocross history
Love to watch this guy, great personality, he gets my vote
You are very good keep working hard
2
Ricky Carmichael
So good!
Most wins. That says it all
The thing about pastrana being full of himself is not true I've met him
The goat
3
Ryan Dungey
Very talented dungey grew up mere miles from my house/ different schools but married Lindsey in my brothers grade. He is quiet down to earth and very humble for his skill and achievements.
So consistent
Great rider
You're the best dirtbike rider I know and I did a research paper on u Dungey.
You are a very good rider
4
Ryan Villopoto
Should keep #1 plate for ever he deserves it!
Fastest supercross rider ever if he had kept racing he would hold all the records
Dude dominated the Motocross Des Nations, twice from what I heard, and he tried out the MXGP circuit.
Was best rider ever in super cross, my favorite for sure...2 posters on my wall!
5
Ronnie Mac
I feel that the rest of the readers on this thread did not take a simple 69 seconds to read down the comments and vote the absolute best into first on this pole.

Uncle Ron for #1
Only man on the planet who can handle the screaming eagle
He is the goat he can beat anyone
Inspiration 69% love this dude
6
James Stewart Jr.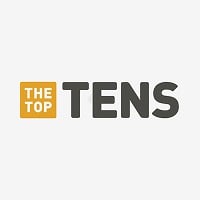 James Stewart (May 20, 1908 - July 2, 1997) was an American movie star, who is widely considered to be one of the greatest actors of all time. He is best remembered for his roles in Rear Window, It's a Wonderful Life, Vertigo, and Mr. Smith Goes to Washington. Stewart was known for his distinctive drawl ...read more.
This guy tears it up! I can only imagine being even close to as good as him!
He's the fastest most aggressive rider out there he's insane
He is the fastest dirt bike rider of all time
Its would be awesome to actually go to his house
7
Chad Reed
By far the most technical rider
Chad reed is the bomb at motocross and is the best in Australia
Should be way higher
He is the best Australian rider ever.
8
Graham Jarvis
Technical master
Just a machine with skills far succeeding any other dirt bike rider and should be at number one as he doesn't ride for the money he rides to out do his previous extreme motorbike achievements which in turn improves the benchmark to his rivals and makes HARD even harder!
Respect!
Awesome balance skills!
Not the fastest, but Mad Skills!
9
Jeremy McGrath
The first legend and face of the sport
You are the best if they had best Supercross racers you would be number one
Best supercross rider ever...and at present, helping youngster with his team and DC
Jeremy is an awesome rider and he never gives up
10
Malcolm Smith
Absolutely a Top 10 rider!
A true class act. Pride of the desert.
he is dope
Malcolm could do it all! Back in the day on those old bikes, motocross, enduro, desert, trials! Everything on a dirt bike, he was the best.
The Contenders
11
Eli Tomac
Won 3 out doors and trains by him self
You are so cool
You're the best racer in the world in my apinon
You are the best
12
Brian Deegan
I watch his kid and he made me better at riding dirt bikes
He is the best
You're the best
I love him he's so good he inspired me to ride and no I am and it awesome
13
Toby Price
Amazing
crazy
gun
Hi is all was on the pipe
14
David Knight
The best, at his age he is still so committed and gets results.
The greatest of great in all disciplines
15
Roger Decoster
He was the best. 5 championships All on Suzuki
He's the #1 classic. Without any question.
De Coster is the absolute godfather of motocross.
A legend! Really stands in a class of his own.
Best evee
16
Ryan Dungy
Favorite rider
Fastest ever
He is so cool
17 Nate Adams
18
Ashley Fiolek
Because she is the best womans rider in the world, she has the number one plate and she has a hearing disadvantage so she should be on top she is so good at racing
Do you realize that she is the only girl and she is still amazing!
Noo! Why did I vote for him
hug butt
19
Mike Metzger
The god father of free-styling and riding!
I'm better than all of you
20
Ken Roczen
He's the best supercross rider in the world please put him up higher
He's my favorite
He came back from 2 horrible crashes and he's doing good again
He's Thebes's at AMA and supercross
21
Kurt Caselli
Amazing rider and a even better person.
Be remembered as a person not a racer!
Fastest desert racer ever!
Such an amazing rider and such an amazing person. We miss you KC!
22 Danny Laporte
23
Stefen Everts
Beat Bubba at age 34! If Everts would have raced Bubba and Carmichael at age 25 over a full season I think he could of definitely beat Bubba and I think he could of challenged Carmichael
King of motocross
0.4% is a joke!
First off, it's Stefan Everts. Not Stefen.
Second, and more importantly, how is he not top 10? If not top 3? He holds the record with 10 World Titles!
24
Cyril Depres
Hi you well win
This guy is amazing on any bike. Street/mx/ enduro you name he'll ride it..
25
Jeremy Steinberg
Twitch This
Worlds best rider no one better
Won way too many xgames medals and other awards not to be on this list
26
Taddy Blazusiak
Beat David knight in the last man standing race
27
Bob Hannah
Should be way higher.
28
Dean Wilson
Dead still
29
Josh Sheehan
Greatest!
30 Tony Cairoli
31
Robbie Maddison
He rode across water and got the world record for the longest distance on a motorcycle also he jumped the arc de triumph
32
Gaston Rahier
your bad
33 Jimmy Ellis
34 Mitch Mayes
35
Ricky Johnson
Should be way way higher
Ricky Johnson was the best ever supers,motocross rider ever,the bikes they had back then we're 2 stroke weapons and tracks even harder than today.
36
Josh Grant
" He is one of the best riders I know. "

" he can flick dirt up any second he is on the bike "

He is the best...
37
Trey Canard
He rides a honda and he's darn good at it
38 Tony Distefano
39
Justin Brayton
You're the best
Rookie Of The Year 2003-2004 for AMA. Also placed "King Of Geneve"
40 Marc Coma
41
Mike Cinqmars
Best Freerider
Great freestyle rider
42
Joel Smets
Come on! He totally belongs.
Along with Stefan Everts. They were each other's big rivals!
43
Wesley Foust
He's straight Garbo.
44
Kailub Russell
Kailua is a 5 time Gucci champion
Gncc champion
45
Dalton Riddle
High sided films favorite channel go check it out
46 Chino Braxton
47
Carey Hart
" here's a motorcycle racer
48
Brett Cue
Coolest person
49 Josh Hill
50
Justin Hill
Great upcoming rider out of Canada watch out for him in a few years in the Arena cross 450 class
PSearch List