Hardest Minecraft Mobs to Beat
l9me
The Contenders: Page 2
21
The Ultimate King
It may be a code edit but other than that it is literally invincible it has the power of the king but can't be damaged its 1 in all mobs ever
The only thing that can kill this is the windigo
Impossible to kill
This is unkilable unless you use amillion queens or mods
V 5 Comments
22
Evil Pig
I like pigs they are stupid they should go to hell
V 3 Comments
23
King
The king can kill all mobs from all mods and all mobs in Minecraft too it is like invincible!
This big buy is a destroying machine he is superman he can use freeze breath he can shoot fireballs he can shoot lightning on you he can kill mobzilla you can never kill 2 without the royal guard set this guy is a monstrous killing machine
This has 7000 health and can wear out Mozilla armor quickly
Orespawn makes all op mobs to me
V 7 Comments
24
Iron Golem
They do lots of damage to you and kill you quickly
V 3 Comments
25
Crazy Dave
What the hech does he do is he part of plants vs zombies
What crazy Dave that's from PVZ
Why is Crazy Dave here? Izn't he in plantz vs zombiez? ! Hez in plantz vs zombiez! Whyz he in this! Hiz spot should be taken by a cave spider jockey or something! Crazy Dave suckz.
26
Justin Bieber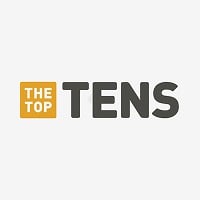 Justin Drew Bieber (born March 1, 1994) is a Canadian singer, song writer, and record producer. He currently resides in Ontario, Canada (despite once claiming he was Part-Indian) and he is Christian. He is the son of an author, Pattie Mallet. ...read more.
Go away your blinding me with this picture
Justin Bieber even isn't in the game
Why is justin bieber here
Kill him jen...
V 4 Comments
27
Bob
Lucky block zombie 1 hit and your out
Eh. he's not that good,
V 1 Comment
28
Burning Godzilla
Burning godzilla but fire and poison on you before he even sees you. When you get closehe shoots a massive amount of fireballs. He launches you above the clouds. And he does with a giant fireball explosion. If that's not strong I don't know what is.
Wow this mob is boss so good this is sops-ed to be at least 2 don't you think
No one can beat Burning Godzilla in survival
The strongest mob in Minecraft.
V 4 Comments
29
Windigo
They took the queen and improved it in every way. It doesn't die no matter what you do.
Can kill the queen. Purple powers included
Can kill queen. It has purple powers too
Can kill every mob In minecraft
V 12 Comments
30
King Kong
Well it has a ton of health
31
Arctic Scorpion
I love this guy
32
Pac-man
He can eat any mob and get their abilties and health.even the QUEEN!
V 3 Comments
33
Slenderman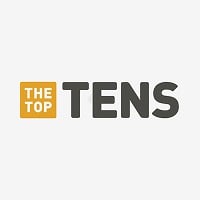 The Slender Man is a fictional supernatural character that originated as an Internet meme created by Something Awful forums user Eric Knudsen
This thing dos not exist in Minecraft you need the mod!
These guys should be number seven on this list cause of the chances it is to kill them in one hour appears to be a very rare! Slendy is also a slender man only 9 tines harder and longer to kill than a normal slender man and should be number 6 on this list! WOW! - n416701
As dangerous as a pink fluffy unicorn dancing on a rainbow
34
Entity 303
Are you guys BLIND!? Entity 303 is Even Harder to beat then HEROBRINE! If you see sharkboy09's videos, Herobrine RUNS AWAY from Entity303! you guys are sooo wrong about herobrine and Entity 303!
35 Mothra
36
Wither Skeleton
Wither skeletons rock because they pass the wither effect and sprint I mean how cool is that they rock
Me and my brother just discovered them. I turned around to wither effect and a sword.
Just like a regular skeleton. You just need a bucket of milk.
V 1 Comment
37
Another Player
Technically, its not a mob. But fighting another player can be very tough, they can outsmart you with traps and knowing your weaknesses. It depends on the player though.
I am currently on pocket edition so no traps exect being locked up in a dark house that's relly small! Also they can use a full diamond sword to make it disappointing - n416701
V 1 Comment
38
The Craken
Put in first because if you don't I'm going to keep post ing these comments
The craken's teeth can make an awesome mask
V 2 Comments
40
Chicken
I have 0 Idea why a chicken would be on this list especially when it does no hurting damage to me! Even with wooden tools! - n416701
They lay eggs all over and lag up the game. However, one swipe of a sword can take care of this egg-laying pest.
All they do are lay eggs but one time I made one mad and it shot a giant egg At me and I died
V 3 Comments
PSearch List
Recommended Lists