Best Hentai Anime
Censorship
The Top Ten
1 Viper GTS
2
Kanojo x Kanojo x Kanojo
Please don't put Boku no Pico here - BorisRule
Best romance drama harem hentai ever.
Great adult anime with erotica
Very diverse and uncensored
V 1 Comment
3 Maid in Heaven SuperS
4 Taimanin Asagi
5 Kangoku Senkan
6
Little Monica Monogatari
It's a Classic
7
Oni Chichi
I like oni chichi so much.
8 Mezzo Forte
9
Eroge! H mo Game mo Kaihatsu Zanmai
I want a job like that
It's a more recent classic but a classic noetheless
10 Angel Blade
The Contenders
11 Hell Knight Ingrid
12
Bible Black
Except for the english dub
It is a hentai yes, but is better viewed for its darkness over all
13
Stringendo
Defiantly the best
14 Cool Devices
15 Maki-chan to Nau
16 Papa Love
17
Mankitsu Happening
It's the best.
18 Lucky Draw Triangle ~Miharu After~
19
Taboo Charming Mother
I love the way his step mother is forced to masturbate and forced to sex.
Oh. The step mother and her dear step son. What a relationship
Yandere like? - BorisRule
20 Can Can Bunny
21
Boku No Pico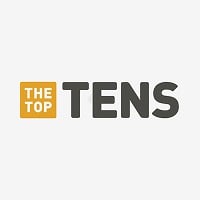 Boku no Pico is an anime series of three OVA episodes created by Katsuhiko Takayama. It was released to DVD on September 17, 2006.
I love the baby penis
Whoever put this on here, please seek psychiatric help/psychological therapy. NOW. - SailorSedna
... Really? - BorisRule
22 Kuroinu: Kedakaki Seijo wa Hakudaku ni Somaru
23 Boy Meets Harem
24
Please Rape Me!
Delusional title - BorisRule
I eat dog outside... ching chong
What the
25
Resort Boin
This was a fun watch. The dialouges not as cringey as most hentai. And it would even work as a slice of life anime. Leaves you wanting more
If Kanojo x Kanojo x Kanojo is a God produced hentai, this is a MADHOUSE produced hentai
26 Haha Musume Donburi: Oppai Tokumori Bonyuu Tsuyudaku de
27 Euphoria
28 Okusama Wa Moto Yariman
29 Fukubiki! Triangle: Miharu After
30 Fault!!
31
Date a Live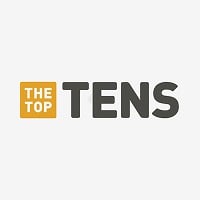 An anime that deals with powerful beings that mysteriously appear on Earth, sometimes creating an explosion that kills many with each visit . The protagonist joins a group to help find another method to help control their powers peacefully, opposed to the organizations keen on destroying them . (Makes ...read more.
32
To Love-Ru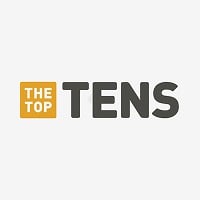 33
Venus 5
This anime is a terrible Sailor Moon rip-off/parody. You cannot enjoy this one fully unless you have biastophilia.- SailorSedna
34 Wizard Girl Ambitious
35
One: True Stories
Story is just too good.Romance and emotional scenes are best I ever watched.
36 Tropical Kiss
BAdd New Item
Related Lists

Top Ten Characters Mariotehplumber Calls Hentai
Top 10 Big Boobs Characters in Hentai
Top Ten Tsunade Hentai Mangas

Greatest Anime of All Time
List Stats
300 votes
36 listings
4 years, 109 days old

Top Remixes
1. Viper GTS
2. Maid in Heaven SuperS
3. Taimanin Asagi
StealthRUSH
1. Kanojo x Kanojo x Kanojo
2. Oni Chichi
3. Eroge! H mo Game mo Kaihatsu Zanmai
Censorship
Error Reporting
See a factual error in these listings? Report it
here
.