Top Ten Minecraft Youtubers
The Top Ten
1
SkyDoesMinecraft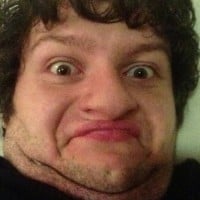 Sky is funny and awesome
I voted for him because he is hilarious and fails a lot! Especially at parkour and survival games!
Hilarious comedy with great park our and mods things the expression you make makes me think your awesome
I know he's super popular, but what he causes kids my age (teenagers) to do can be explained in 2 words: butter obsession. Literally, all my friend used to talk about was "butter." Now, I never did like Minecraft videos, but seriously, this guy is incredibly annoying. This is just my opinion. Don't judge, seriously. I've got enough going on in my life right now. My sisters' friends were changed for the worst when all they would talk about were stupid nick names for gold and diamond ore. It was incredibly annoying to me and I advise anyone who watches SkyDoesMinecraft to please not annoy people who don't want to hear about Sky or what he says with constantly saying "butter! " I know this sounds like I'm hating on Sky, but I hold nothing against him, except for the fact that he turned two of my friends and all of my sisters' friends into butter freaks to the point that if you didn't hear the word butter come from their mouths at least 2 or 3 times a minute, then there was something ...more
2
Captain Sparklez

Original, #1, and one of the earliest.
He is like a master to me. He make it easy for you to understand mincraft and its ways. He has his anger moments sometimes, and jokes to make it an interesting video not a lame one. That is why he is NUMBER ONE!
Role model he always seems so clean, occasionally letting off some steam. Keep on killing creepers Jordan!
The most awesome minecraft youtuber ever. He even made reaction videos, and his funny mistakes end up going viral as memes. The mistakes don't make him worse though, he is the best minecraft player. The best. He is smart, funny, and tries to make jokes that end up awkward (which only makes it funnier!). His different minecraft series are on his second channel, which makes everything more organized. He is a genius.
3
TheDiamondMinecart

TheDiamondMinecart is one of the best Minecraft Youtubers ever! He does amazing Mod Showcases, do really cool house builds, and has an awesome survival series. Personally, he should be in the top 5!
He does cool mod reviews and a cool house/statue builds and a cool modded survival
Thediamondminecart is a minecart full of awesomeness
Dan or thediamondminecart does great mod reivews
And intros
I just like the fact that he does more than just Minecraft. I'm hating on Minecraft, and I understand that this is a list for Minecraft Youtubers, but it is just nice to have more variety, isn't it? This guy is number one for me.
4
TheBajanCanadian
You AND JEROME ARE BEASTS
He is awesome at Minecraft he does every thing right and has the funniest friends ever go bajancanadian vote him or go on YouTube and search Minecraft Mitch and his friend or just Minecraft Mitch GO BAJANCANADIAN!
BAJANCANADIAN is the best you tuber in the world 1. He keeps you interested and up to date with the videos and MAKES ME LAUGH LIKE CRAZY WHEN JEROME IS IN HIS VIDEOS
I voted for Mitch because, through every single sad, lonely, depressing moment I've been through in my life his videos have made me happy in a way I just can't describe. I know it sounds crazy but when I watch his videos I just feel like I couldn't be happier (unless I had like a tonne of cookies) ;) So yeah, just wanted to let you guys know why Mitch is definitely worth the vote :P I guess my life just wouldn't be the same without him :3
5
Stampylongnose
I love his videos. They are fantastic. I also love his friends! He totally deserves to be number 5! He is very creative as well as funny. He is the best YouTuber that I have ever watched!
Stampy is a hilarious guy. He has an awesome Minecraft crew and builds really cool things in his world. If you haven't checked him out you really should. He is also known as Stampylonghead though if you are confused
He is the friendliest guy you will ever meet
Stampy long nose/ stampy long head is the best Minecraft builder ever he builds things in his funland like roller coasters boat races and he also builds stores like a pet shop garden center a cake shop which is called stampy's hot buns and he has built a clothing outlet he also is very friendly and lets his Minecraft helpers build their own house and and he also has a love garden where he gives people a shout out he adds them when they make him laugh or happy he also has some pets like dogs he has made a dog house for them and he also has a cat named mittens he has made a kitty cat condo where mittens the cat can live and hang out with her favorite dog Duncan he also does really good videos and he has given me some ideas of what I can build in my Minecraft world and I hope he gives you ideas for your lovely Minecraft world
6
PopularMMOs
Tons of mob battles, mod showcases, and an awesome new intro!
HE SHOULD BE IN THE TOP TEN OR EVEN TOP FIVE HE IS TOTALLY AWESOME HE IS BETTER THAN LOTS OF THOSE LOSERS
He does epic mob battles better then tozatop or any other youtuber does, he does tons of mod showcases, AND HE DOES MACHINIMAS! HOW IS HE SO FAR DOWN ON THE LIST!?
I used to be a fan of his content back when he still did Minecraft Mod Showcases, but not anymore because he moved straight into the Lucky Block category and would make videos related to Lucky Blocks.
7
JeromeASF
I think he is super funny he does a lot of videos with BajanCanadian too, he's is just very funny dood.
Why is jeromeASF so far down he should be second because his cops and robbers videos ar hilarious and he is an awesome YouTuber jeromeASF deserves a better place
I WATCH THIS GUYS HUNGER GAMES AND RACE FOR THE WOOL'S AND THEY ARE COOL LIKE AWESOMENESS
Jerome is so funny content is amazing love watching him all the time
8
Antvenom
He is so awesome by now he has won 3 hunger games in a row he even said that he won't do the next one because he wants someone else to win once
He is boss at Minecraft. His consistancy of high quality videos are great. I love catching up with all of his series. I really think he cares about his viewers the most out of all these guys, not to say that they're bad though.
Has cool mod videos.
Just absolutely fantastic at breaking Minecraft. I love it! These glitches are amazing. He defines blocks and there ways of working in ways you wouldn't expect. He is the one who finally got me to the farlands, for real. I got there.
He is one of the best gaming YouTubers
Logdotzip is good, too, but not as great as Antvenom.
9
Ssundee
He should be in top 10 I think he is amazing everyone go ian
Really good hunger games player. Also really funny.
Cool and lots of viedos with sky
Good Cool really good AMAzingly good AWEsomely good I'm not creative so I'm done here
10
iballisticsquid
This is RETROACTIVEGAMES FROM YOUTUBE he and stampy are awesome
He is cool and definitely needs more subscribers for his effort
He is cool laugh out loud
I have watched all these people and they all do great in their videos, and if you need to know anything about Minecraft their the ones to go to.
The Contenders
11
ChimneySwift11
Brilliant always happy and cheerful and the minecraft files are awesome!
AWESOME. None other comment necessary. In your face peoples! No offense though.
I love his Minecraft craft seeds and files
Chimneyswift11 is the funniest guy ever! He can always put you in a good mood, his builds are amazing, and the minecraft files are really funny and cool! He also loves to connect with the subscribers.
12
Deadlox
Wow no votes for deadlox that's sad he's so awesome he funny to VOTE for DEADLOX!
Awesome adventure maps, mods and does lots of stuff with skydoesminecraft
He has a very cool skin and deadlox your the coolst man hat I ever meet in the whole wide world.
Deadlox Comments:

CoolCat: he is the best and deserves more credit! #tysfoot #dontdodis
TropicalBacon: Deadlox is my favorite youtuber. All his ways of making a video amazing are awesome and amazing, and he deserves to be more known. Best youtuber ever, you keep minecrafting!
13
BlueXephos (Yogscast)
BlueXephos and the YogsCast are awesome. They have that sort of bubbly energy that just makes you addicted, and puts you in a good mood every time you watch them! Simon and Lewis are the best team, and one of the great things about them is that when your recording you can tell that they are friends and that they care about each other. To me that's important. They are just awesome, e, hilarious at everything they do, and just plain funny! Keep it up guys!
Why isn't bluexephos in number one? They're very funny, I love them!
I love the Yogscast. I watch their tekkit videos including Rhythian, Sips and Duncan's. I will always love them.
BlueXepuos is my favorite Minecraft player in the world. They have some of the funniest things I've ever seen. BlueXephos best person on YouTube. Please vote now.
14
Minecraftuniverse
He is awesome and doesn't swear THAT MUCH
He is so cool and funny and he's friends with Sky who I give a thumbs up!
Tons of mods, adventure maps and other cool stuff. (friends with skydoesminecraft)
Well, for starters, Jason has just reached a MILLION subscribers
Which is awesome and he totally deserves it. He is also one of
The earliest to join team crafted and rarely takes his gold pick axe
Cape off which shows his commitment.
PS HE'S SO AWESOME AND IS THE BEST EVER!
15
iHasCupquake
She's very true to herself and I really like that. She is an extremely good interior designer (Minecraft wise). She has a very bubbly personality and always makes you laugh or keeps you intreagued with what she's doing
Favorite! One of the only girls (which I admire! )
I love ihascupquake she is one of the only girls but to me she's a famous YouTuber
I like her because she is funny and cute and fun she plays cool games and that's all theres a lot that I like from her love you
16
sethbling
You rock a redstone
Redstone, MCEdit, pure Minecraft skills.. Sethbling is one of the best Minecrafters out there!
SETHBLING IS JUST AWESOME AND AWESOME HE IS REALLY EPIC AND FUNNY
Y'know what I like about sethbling? The fact that his videos are popular because he is smart and good at the core mechanics of the game rather than just being lucky (seeing as how luck-based survival mode is). Many of the above youtubers made it big by being dumb or making fools of themselves (not all of them, but some). Sethbling is the exact opposite. He is amazing and the reason I occasionally come back to Minecraft even though I don't like it that much is so I make machines as good as SB. He is just plain awesome!
17
paulsoaresjr
Paul you are so awesome! I love your videos on punchwood island I just want to play with you everyday. I was thinking to start a youtube channel and have you as the special guest whenever you want. You are so awesome.
Paul is my favorite youtuber, and my first Minecraft guider! His "How to Survive and Thrive" videos taught me everything I needed to know about Minecraft, which I taught my friends about. He's a great surviver; give him a few days in a regular MC world and he'll have a house, farm, and a decent set of tools! That's why he's a 'Soarviver'.
Paul is the best. It's thanks to him and his "Survive and Thrive" series that I got into playing Minecraft, and I don't know what my childhood would have looked like if I hadn't. It's been one hell of a ride and I owe it to Youtubers like Paul, SkyDoesMinecraft and Tobuscus. Not only are Paul's videos filled with interesting commentary where you're always learning new things about the game but he also talks about other things other than Minecraft, like real life stories, interesting facts, funny jokes etc. There is even a strong family relationship in his videos since he often plays (or has often played) with his wife and children, which is very warming and cool to see. I know Paul's been playing a lot of other games recently but he's starting to play Minecraft again, and that's awesome. Thanks for making my childhood Paul :D
He makes everyone play Minecraft
18
Tobuscus

Should be number one. He is completely hilarious and every video if his makes me laugh my brains out. "BLESS YOUR FACE, IF YOU SNEEZED DURING THIS VIDEO, BLESS YOU" "PEACE OUT"
Beast guy that makes a joke about everything he does. Deserves a number one on this list, but is in 15th.
Epically epic he is a legend who plays a lot of games and has his on blog channel he should be number 2'because CaptainSparklez is better Has a good series though
He was one of the Youtube OG's mainly his songs that got stuck in my childhood for years, from "Safety Torch" to "Nugget In A Biscuit" to my childhood and present favorite "Do You Like My Sword?" I also watched his other songs, all of them good
19
HuskyMUDKIPZ
He is awesome cool and should be in the top 10 vote for husky you sexy kippers
The MUDKIP is just awesome... Yeah!
Voting for him due to well, natural comedy and charisma. Incredible to watch.
Funny in his own little way! Keep on swimming man!
20
explodingtnt

I had an ear infection. I watched his videos and it took my mind off the pain. I hurt my jaw in the infection and he DID make me hurt it more...BY LAUGHING! Funny and entertaining. Vote for him!
He is awesome and really deserves support
An OG and sucker for the most random videos I have ever watched in the history of ever
I love him soo hilarious and he deserves to be the bet youtuber and he's , nice,and funny awesome
21
ZexyZek
This guys is awesome! HE makes the most halarious trolling videos!
I love his Minecraft videos! The other John in his videos is really cute
Love his trolling videos
Zexyzek is AMAZING, not only are his trolling videos hilarious (which were the videos that mostly made him big) but his other content like his walking dead series, broquest and hexxit are both extremely entertaining and funny making for good quality content. Hopefully his videos will always be this good and I would not be surprised if he passed 1 million subs by only his full third year on youtube.
22
Amy_Lee_33
She is brave amy and funny, always a tree hugger love, s it.
True to her self crazy hippy loves it!
She is awesome! Such a great Youtuber!
She is so pink and friendly, I especially love her because she helps me get through times when boys think they are better than girls. Go Amy!
23
Vikkstar123HD
He has been a huge inspiration for minecraft since I was 4 and he is also in the sidemen, the best youtuber group in the history if youtube.
He is a boss who is funny AND he plays with AliA. He is very knowledgeable and has taught me a lot about Minecraft.
He is the best Minecraft hunger games YouTuber
Vikkstar your awesome cause you don't just play on the pc you also play on the Xbox360 and the PlayStation3
24
slamacow
He is a inspiration 4 me I am currently make an animation Minecraft movie. TOTALLY AWESOME AND AMAZING videoS. If you haven't watched them go and watch.
He makes awesome videos and he is so oringernal just so cool
He does incredible animations just like captain sparklez
He inspires me to want to make animations for YouTube myself. I want to learn from him, and his animations are Amazing!
25
Bajan Canadian
The bajan is in the top 5 what is he doing at 69 place
Cool! So... AWESOME I love your videos!
What he should be1
Already number 3 on the list.
PSearch List