Top Ten Minecraft Youtubers
1
SkyDoesMinecraft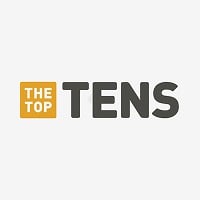 Sky is funny and awesome
I voted for him because he is hilarious and fails a lot! Especially at parkour and survival games!
Hilarious comedy with great park our and mods things the expression you make makes me think your awesome
I know he's super popular, but what he causes kids my age (teenagers) to do can be explained in 2 words: butter obsession. Literally, all my friend used to talk about was "butter." Now, I never did like Minecraft videos, but seriously, this guy is incredibly annoying. This is just my opinion. Don't judge, seriously. I've got enough going on in my life right now. My sisters' friends were changed for the worst when all they would talk about were stupid nick names for gold and diamond ore. It was incredibly annoying to me and I advise anyone who watches SkyDoesMinecraft to please not annoy people who don't want to hear about Sky or what he says with constantly saying "butter! " I know this sounds like I'm hating on Sky, but I hold nothing against him, except for the fact that he turned two of my friends and all of my sisters' friends into butter freaks to the point that if you didn't hear the word butter come from their mouths at least 2 or 3 times a minute, then there was something ...more
2
Captain Sparklez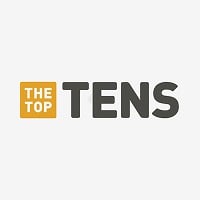 Original, #1, and one of the earliest.
He is like a master to me. He make it easy for you to understand mincraft and its ways. He has his anger moments sometimes, and jokes to make it an interesting video not a lame one. That is why he is NUMBER ONE!
Role model he always seems so clean, occasionally letting off some steam. Keep on killing creepers Jordan!
He has the type of personality that just makes everything seem entertaining. You feel like you're actually playing the game yourself. Tobuscus is very similar and on general hilarity I'd vote for him, but anything that involves Minecraft, Captain Sparklez easily wins. He also has the best Minecraft Music Videos.
3
TheBajanCanadian
You AND JEROME ARE BEASTS
He is awesome at Minecraft he does every thing right and has the funniest friends ever go bajancanadian vote him or go on YouTube and search Minecraft Mitch and his friend or just Minecraft Mitch GO BAJANCANADIAN!
BAJANCANADIAN is the best you tuber in the world 1. He keeps you interested and up to date with the videos and MAKES ME LAUGH LIKE CRAZY WHEN JEROME IS IN HIS VIDEOS
I voted for Mitch because, through every single sad, lonely, depressing moment I've been through in my life his videos have made me happy in a way I just can't describe. I know it sounds crazy but when I watch his videos I just feel like I couldn't be happier (unless I had like a tonne of cookies) ;) So yeah, just wanted to let you guys know why Mitch is definitely worth the vote :P I guess my life just wouldn't be the same without him :3
4
TheDiamondMinecart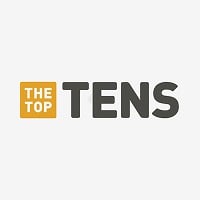 TheDiamondMinecart is one of the best Minecraft Youtubers ever! He does amazing Mod Showcases, do really cool house builds, and has an awesome survival series. Personally, he should be in the top 5!
He does cool mod reviews and a cool house/statue builds and a cool modded survival
Thediamondminecart is a minecart full of awesomeness
Dan or thediamondminecart does great mod reivews
And intros
Dan is the best he is the first Minecraft you tuber I ever watch
5
Stampylongnose
I Love his videos They are fantastic. I also love his friends! He totally deserves to be number 5! He is very creative as well as funny. He is the best youtuber that I have ever watched!
Stampy is a hilarious guy. He has an awesome minecraft crew and builds really cool things in his world. If you haven't checked him out you really should. He is also known as Stampylonghead though if you are confused
He is the friendliest guy you will ever meet
Stampy long nose/ stampy long head is the best minecraft builder ever he builds things in his funland like roller coasters boat races and he also builds stores like a pet shop garden center a cake shop which is called stampys hot buns and he has built a clothing outlet he also is very friendly and lets his minecraft helpers build their own house and and he also has a love garden where he gives people a shout out he adds them when they make him laugh or happy he also has some pets like dogs he has made a dog house for them and he also has a cat named mittens he has made a kitty vat condo where mittens the cat can live and hang out with her favorite dog Duncan he also does really good videos and he has given me some ideas of what I can build in my minecraft world and I hope he gives you ideas for your lovely minecraft world
6
PopularMMOs
Tons of mob battles, mod showcases, and an awesome new intro!
HE SHOULD BE IN THE TOP TEN OR EVEN TOP FIVE HE IS TOTALLY AWESOME HE IS BETTER THAN LOTS OF THOSE LOSERS
He does epic mob battles better then tozatop or any other youtuber does, he does tons of mod showcases, AND HE DOES MACHINIMAS! HOW IS HE SO FAR DOWN ON THE LIST!?
I think you are the best because the bed wars you make are so interesting and you mostly win
7
JeromeASF
I think he is super funny he does a lot of videos with BajanCanadian too, he's is just very funny dood.
Why is jeromeASF so far down he should be second because his cops and robbers videos ar hilarious and he is an awesome YouTuber jeromeASF deserves a better place
I WATCH THIS GUYS HUNGER GAMES AND RACE FOR THE WOOL'S AND THEY ARE COOL LIKE AWESOMENESS
Jerome is so funny content is amazing love watching him all the time
8
Antvenom
He is so awesome by now he has won 3 hunger games in a row he even said that he won't do the next one because he wants someone else to win once
He is boss at Minecraft. His consistancy of high quality videos are great. I love catching up with all of his series. I really think he cares about his viewers the most out of all these guys, not to say that they're bad though.
Has cool mod videos.
Just absolutely fantastic at breaking Minecraft. I love it! These glitches are amazing. He defines blocks and there ways of working in ways you wouldn't expect. He is the one who finally got me to the farlands, for real. I got there.
He is one of the best gaming YouTubers
Logdotzip is good, too, but not as great as Antvenom.
9
Ssundee
He should be in top 10 I think he is amazing everyone go ian
Really good hunger games player. Also really funny.
Cool and lots of viedos with sky
Good Cool really good AMAzingly good AWEsomely good I'm not creative so I'm done here
10
iballisticsquid
This is RETROACTIVEGAMES FROM YOUTUBE he and stampy are awesome
He is cool and definitely needs more subscribers for his effort
He is cool laugh out loud
He is funny friendly and the coolest him stampy and dan should be in the top 3
The Newcomers
?
JUNS MAB Architectural tutorial
Amazing youtuber forgot to vote for Magma but these two plus goodtimeswithscar, brandoncrafter and grian would be an epic build battle.
Great YouTube channel for Minecraft building tutorials.
The Contenders
11
ChimneySwift11
Brilliant always happy and cheerful and the minecraft files are awesome!
AWESOME. None other comment necessary. In your face peoples! No offense though.
I love his Minecraft craft seeds and files
Chimneyswift11 is the funniest guy ever! He can always put you in a good mood, his builds are amazing, and the minecraft files are really funny and cool! He also loves to connect with the subscribers.
12
Deadlox
Wow no votes for deadlox that's sad he's so awesome he funny to VOTE for DEADLOX!
Awesome adventure maps, mods and does lots of stuff with skydoesminecraft
He has a very cool skin and deadlox your the coolst man hat I ever meet in the whole wide world.
Deadlox Comments:

CoolCat: he is the best and deserves more credit! #tysfoot #dontdodis
TropicalBacon: Deadlox is my favorite youtuber. All his ways of making a video amazing are awesome and amazing, and he deserves to be more known. Best youtuber ever, you keep minecrafting!
13
BlueXephos (Yogscast)
BlueXephos and the YogsCast are awesome. They have that sort of bubbly energy that just makes you addicted, and puts you in a good mood every time you watch them! Simon and Lewis are the best team, and one of the great things about them is that when your recording you can tell that they are friends and that they care about each other. To me that's important. They are just awesome, e, hilarious at everything they do, and just plain funny! Keep it up guys!
Why isn't bluexephos in number one? They're very funny, I love them!
I love the Yogscast. I watch their tekkit videos including Rhythian, Sips and Duncan's. I will always love them.
The youtube channel that made Minecraft popular. They are the foundation for every successful youtube channel after them. Think they should be number 1. But can understand the draw of the other channels for younger viewers who don't remember The Yogscast
14
Minecraftuniverse
He is awesome and doesn't swear THAT MUCH
He is so cool and funny and he's friends with Sky who I give a thumbs up!
Tons of mods, adventure maps and other cool stuff. (friends with skydoesminecraft)
Well, for starters, Jason has just reached a MILLION subscribers
Which is awesome and he totally deserves it. He is also one of
The earliest to join team crafted and rarely takes his gold pick axe
Cape off which shows his commitment.
PS HE'S SO AWESOME AND IS THE BEST EVER!
15
iHasCupquake
She's very true to herself and I really like that. She is an extremely good interior designer (Minecraft wise). She has a very bubbly personality and always makes you laugh or keeps you intreagued with what she's doing
Favorite! One of the only girls (which I admire! )
I love ihascupquake she is one of the only girls but to me she's a famous YouTuber
I like her because she is funny and cute and fun she plays cool games and that's all theres a lot that I like from her love you
16
sethbling
You rock a redstone
Redstone, MCEdit, pure Minecraft skills.. Sethbling is one of the best Minecrafters out there!
SETHBLING IS JUST AWESOME AND AWESOME HE IS REALLY EPIC AND FUNNY
Y'know what I like about sethbling? The fact that his videos are popular because he is smart and good at the core mechanics of the game rather than just being lucky (seeing as how luck-based survival mode is). Many of the above youtubers made it big by being dumb or making fools of themselves (not all of them, but some). Sethbling is the exact opposite. He is amazing and the reason I occasionally come back to Minecraft even though I don't like it that much is so I make machines as good as SB. He is just plain awesome!
17
paulsoaresjr
Paul is the best. It's thanks to him and his "Survive and Thrive" series that I got into playing Minecraft, and I don't know what my childhood would have looked like if I hadn't. It's been one hell of a ride and I owe it to Youtubers like Paul, SkyDoesMinecraft and Tobuscus. Not only are Paul's videos filled with interesting commentary where you're always learning new things about the game but he also talks about other things other than Minecraft, like real life stories, interesting facts, funny jokes etc. There is even a strong family relationship in his videos since he often plays (or has often played) with his wife and children, which is very warming and cool to see. I know Paul's been playing a lot of other games recently but he's starting to play Minecraft again, and that's awesome. Thanks for making my childhood Paul :D
Paul you are so awesome! I love your videos on punchwood island I just want to play with you everyday. I was thinking to start a youtube channel and have you as the special guest whenever you want. You are so awesome.
Paul is my favorite youtuber, and my first Minecraft guider! His "How to Survive and Thrive" videos taught me everything I needed to know about Minecraft, which I taught my friends about. He's a great surviver; give him a few days in a regular MC world and he'll have a house, farm, and a decent set of tools! That's why he's a 'Soarviver'.
He makes everyone play Minecraft
18
Tobuscus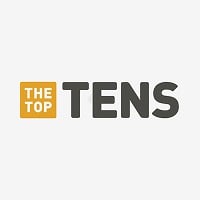 Should be number one. He is completely hilarious and every video if his makes me laugh my brains out. "BLESS YOUR FACE, IF YOU SNEEZED DURING THIS VIDEO, BLESS YOU" "PEACE OUT"
Beast guy that makes a joke about everything he does. Deserves a number one on this list, but is in 15th.
Epically epic he is a legend who plays a lot of games and has his on blog channel he should be number 2'because CaptainSparklez is better Has a good series though
He was one of the Youtube OG's mainly his songs that got stuck in my childhood for years, from "Safety Torch" to "Nugget In A Biscuit" to my childhood and present favorite "Do You Like My Sword?" I also watched his other songs, all of them good
19
HuskyMUDKIPZ
He is awesome cool and should be in the top 10 vote for husky you sexy kippers
The MUDKIP is just awesome... Yeah!
Voting for him due to well, natural comedy and charisma. Incredible to watch.
Funny in his own little way! Keep on swimming man!
20
ZexyZek
This guys is awesome! HE makes the most halarious trolling videos!
Love his trolling videos
Zexyzek is AMAZING, not only are his trolling videos hilarious (which were the videos that mostly made him big) but his other content like his walking dead series, broquest and hexxit are both extremely entertaining and funny making for good quality content. Hopefully his videos will always be this good and I would not be surprised if he passed 1 million subs by only his full third year on youtube.
I don't see why ZexyZek is at 25! He should be in like 1-10! He makes almost daily REALLY well put videos while challenging high school! I mean he does high school and probably stays up until after midnight just making the video and then having time with friends and himself. I mean he has a hard and successful life. Not only that but he is a great YouTuber! He is funny and so are his friends! He is really unique from others. Unlike Sky and the others who are just old and have barely anything else to do in life this guy actually does YouTube for fun!
21
Amy_Lee_33
She is brave amy and funny, always a tree hugger love, s it.
True to her self crazy hippy loves it!
She is awesome! Such a great Youtuber!
She is so pink and friendly, I especially love her because she helps me get through times when boys think they are better than girls. Go Amy!
22
explodingtnt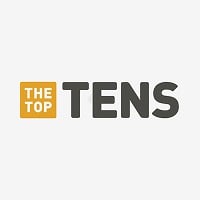 I had an ear infection. I watched his videos and it took my mind off the pain. I hurt my jaw in the infection and he DID make me hurt it more...BY LAUGHING! Funny and entertaining. Vote for him!
An OG and sucker for the most random videos I have ever watched in the history of ever
He is awesome and really deserves support
I love him soo hilarious and he deserves to be the bet youtuber and he's , nice,and funny awesome
23
Vikkstar123HD
He has been a huge inspiration for minecraft since I was 4 and he is also in the sidemen, the best youtuber group in the history if youtube.
He is a boss who is funny AND he plays with AliA. He is very knowledgeable and has taught me a lot about Minecraft.
He is the best Minecraft hunger games YouTuber
Vikkstar your awesome cause you don't just play on the pc you also play on the Xbox360 and the PlayStation3
24
slamacow
He is a inspiration 4 me I am currently make an animation Minecraft movie. TOTALLY AWESOME AND AMAZING videoS. If you haven't watched them go and watch.
He makes awesome videos and he is so oringernal just so cool
He does incredible animations just like captain sparklez
He inspires me to want to make animations for YouTube myself. I want to learn from him, and his animations are Amazing!
25
Bajan Canadian
The bajan is in the top 5 what is he doing at 69 place
Cool! So... AWESOME I love your videos!
What he should be1
Already number 3 on the list.
26
EthosLab
Best Youtuber for Minecraft by far! He has a variety of series for Minecraft and also always helps new watchers to catch up! Gotta love this man!
He is hands down one of the best. My inspiration for my own channel from day one. 330 subs later I realize how long it takes to get an audience who follows you. He shows every video that he cares about his subs by keeping his videos clean even when playing with other people. His lp and his videos on the mindcrack server are creative and funny. Overall just one of the best.
It's nice to have someone out there to watch play Minecraft (and whatever other game, like Cube World) who doesn't curse during videos, cheat on survival mode, or waste our time asking for likes and/or subscribes. I am also pleased by Etho's choice to remain anonymous (seriously, I want to watch someone play Minecraft, not watch his or her face or hear about his or her life) and incorporation of redstone into Minecraft in unique and creative ways. After watching many (believe me, many) different people play Minecraft on Youtube, I can genuinely say that I enjoy watching Etho play Minecraft the best. Great job, Etho; keep up the brilliant work.
The thing that makes Etho completely different from the vast majority of Minecraft youtubers is that he's not interested in turning his channel into a business. He even stopped taking donations once he made enough from the videos themselves. Point is, Etho makes quality content, always has, always will.
27
itsjerryandharry
While long time ago they say tey don't know in future that they need to quit or not but they never give up and...prrrt haha fart
I like itsjerryandharry because I very like the troll video and they often playing with friend *Fart*
Has really funny trolling videos, nobody elses' videos are really that funny, I mean, they say funny jokes, but that's kinda it. This guy's videos are funny in general
ItsJerryAndHarry have amazing Minecraft machinimas compared to anyone I know. You should really watch their Minecraft videos! They are truely amazing people!
28
CavemanFilms
He is amazing and funny he is great at multiplayer and should be 4th
He plays epic adventure maps
He is funny he keeps his content clean and awesome and he is friends with lots of YouTubers.
He makes fabulous series and very detailed mod showcases. He also does pretty good at multiplayer and pvp. He does great adventure maps and also knows a bunch of other YouTubers like Sethbling, AntVenom, SkyDoesMinecraft, ChimneySwift, and others! I wonder who misspelt his name. Its CAVEmanFilms not CAVENmanFilms whoever added this very epic guy. CavemanFilms SHOULD be (but isn't) FIRST place so VOTE FOR CAVEMANFILMS! Go Dwellers!
He's better than a lot of them
29
ASFJerome
He is the beast and best youtuber ever
He should be much higher
Thr funnies Bacca and youtuber
ASFjerome is really awesome and nice HE DESERVES TO BE IN 1ST PLACE he is beast
30
VintageBeef
I've watched Vintage Beef since the beginning he has always been a person I watch because he has amazing building skills and he never uses bad language which makes him more likable for younger audiences which is mostly the community of Minecraft. I myself am not one of the younger players though
I voted for Mr. Beef because he makes entertaining mostly clean videos that are good for younger and older people. He has epic building skills and doesn't stop until everything is perfect. But parkour isn't really his thing. Go Beef!
Vintage Beef's builds are awesome and great! He's great at minecraft and other games. Plus he's really funny. I always wait for Beef to upload new videos, and when he does I always scream my head off, waiting for the video to load. Vintage Beef is AWESOME!
Beef is always there to make people's days better. His videos have great quality and always make me laugh :D I love all his builds and all the games he plays for our amusement. I love the fact that he watches his language for younger viewers, that makes him a million times better. He's how I found most of the people I watch on YouTube now, and I think he should be higher up the list c:
31
GamingWithJen
Pat and Jen are still the best youtubers and still better than pewdiepie they all so still make me laugh.Why do I keep saying still because I did the exact description for Pat's channel
I've been watching her for about 5 years and 8 months. She is great but there's lots more youtubers out there that are good as well but gaming with jen is best.
I love Jen as much as she loves holes
She is a really awesome youtuber and I started watching her today. Her videos are really good.
32
The Yogscast
VERY awesome AND ENJOYING VIDEOS FUNNY AND AMAZING
Yogscast should be right up their with Adam (sky does Minecraft)
The yogscast are by far the best they are funny cool and love jaffa cakes go yogscast
I say they should count as BlueXephos because they are all in it together, so bring the ranking up on this one.
33
Bodil40
Because his laugh is so funny also he is also pro on parkour he became a troller sometimes laugh out loud
Bodil40 is the funniest youtuber I've ever see
He is so funny 83 seriously
When I'm down I will watch his videos and they will bring me right up out of the ditch. He is also the master troller, parkourer, and parkour map builder. His laugh also makes me laugh. He is one of the FUNNIEST YouTubers I have even watched on YouTube! Sometimes I laugh for so long my mom thinks I'm insane I also laugh so hard I almost pee myself and I sometimes start to cry! He's just too funny! He can bring anyone out of the ditch with his videos and basically anything that he does can make you laugh! He's a Bulgarian Sweetheart if anything!
34
xRpMx13
This guy is awesome! A lot more people should check his channel out. To me, he should at least be in the top ten.
Ryan is hilarious and makes A+ videos that are very cool and modern and everyone should subscribe
He is the owner of an awesome server xrpmx13.net full of hunger games and other stuff, he makes tons of videos from glg craft and entertains a lot of people with it he is super funny he should be in the top 10
Ryan is awesome! His videos are really fun to watch, especially hunger games, especially especially with CaptainSparklez, who is my #1 favorite!
35
Pewdiepie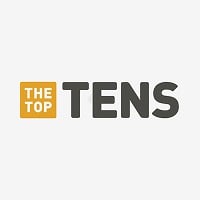 Felix Arvid Ulf Kjellberg (born October 24, 1989), better known by his online alias PewDiePie, is a Swedish web-based comedian video producer, and commentary channel. He is best known for his Let's Play commentaries and Vlogs on YouTube. He is known for being the most subscribed-to YouTuber on the website, ...read more.
I have never watched one of his videos, but from other minecraft videos, I can see that he is a great guy and donates a lot to charity.
My friends forced me to check out his videos. TwT. His videos are cool!
Predispose saved Minecraft come on he's better than any come on guys let's appreciate for what he has done
His Minecraft let's Play is just awesome. It brings a new perspective, and a re-discovery of Minecraft. This let's Play is full of truth and emotion, that really entertain, in a good way!

This is for me the best Minecraft Youtuber for all of this, I love it!
36
LogDotZip
Fun. Started watching his videos yesterday. His challenges are awesome. Would have been more fun if he combined getting random mob with every craft, and mobs duplicate when you are close to them.
Really cool with the cool and interesting vids, my man logdotzip!
Why is Lodotzip not higher on this list come on guys just really!
I love the the videos that he does because they are funny and just awesome
37
RageGamingvideos
Great builder with an awesome accent
Creation, Challenge, Competitive.
Quick Build Challenge
Don't question it.
Timothy.
Flawless.
Incredible
Helo people! My name is Rage, and welcome to another episode of Minecraft Quick Build Challenge! I was in an episode once he is boss
God, he's just amazing in general. I'm really surprised he doesn't have more subscribers! Love Rage!
38
Bashurverse
His voice and laugh make everything in life okay, bashurverse is also the coolest Melon ever. He has played Minecraft with all the greats, such as CaptainSparklez, bajancanadian and CavemanFilms. So get him up this list!
The drama that happened around you broke my heart. You were a great youtuber
He is so funny and is always happy
He is amazingly funny because of his voice personality and skills on minecraft! Best youtuber ever!
39
Mr360games
Mr360Games is AWESOME. He should have millions of subscribers! His videos are entertaining. Just watch him and see for yourself. And, you will think the same too
A unique commentator that uses captions to garner his videos. He works together with many other commentators. He has a different personality that makes him truly one of a kind.
Do you people realize that Mr360Games is one of the best? He just reached 300,000 subscribers. You should start watching his videos NOW. He deserves to be at least in the top 20. And, yet he is at 38. You don't have to even think he is the best for you to enjoy his videos. So, watch one of his videos, If you enjoyed, Like the video, If you loved it, subscribe.
What, instead of him going up this list, he goes DOWN. You people are crazy. He deserves support. He is getting a lot of subscribers lately yet, he is at 38! I try my best to make you watch his videos just by voting and sharing my opinion. Beyond that, is up to you guys.
40
TBNRfrags
He is the best at parkour, not to mention how cool his videos are. If Preston is #40, then what is unspeakable?
Preston is the best! he does parkour he can jump and he can build he is awesome.
He was the fist Minecraft YouTuber I ever watch and he is also funny and a good person.
HUGE FAN...
I'm always watching preston's videos
prestonshould be in the top fives for parkour
41
CaptainSparklez
One of the oldest Minecraft YouTubers (not in age)
He was way far ahead. This is a copy of him
How is minecraft story mode
How many times is he on the list
42
BDoubleO100
BdoubleO deserves to be at least top 35. He's super funny, builds inspiring things and says inspiring things. He has tons charisma, and is really cool. He's just not very well known, so you should totally check him out.
I have seen a couple of bdub's hermitcraft videos, and from what I can see he is funny, creative, and smart. Bdubs is always full of fun ideas and everyone should check him out!
Honestly he is a really good minecraft we he takes everything to heart. And he is just a great person. He is really funny and there is a lot of other people I could have chose but I know if bdubs ever saw this he would probably really be happy. Because the guy praises us for just watching his videos. And honestly it's a pleasure to watch him laugh out loud!
Bdubz is the best. I have so many memories laughing at the B-Team Mindcrack videos. Every video that he has released is great. And where is GennyB? Not even in the top 100? Get real.
43
KermitPlaysMC
He's a cool guy. He lives with skydoesminecraft(Adam). Actually he does sound like Kermit!
I watch his video on YouTube a lot and they make me laugh so hard
Kermit is the funniest too me cause his accent rly sounds like a frog
The frog is beast
44
BebopVox
I CAME TO SWIM TO SURVIVE TO PROSPER TO DIE I CAME TO MINE
ANY WHO LOVES THAT SONG YOUR AESOME LIKE BEBOPVOX
Why is this guy so low? The music video for don't mine at night is a MASTERPIECE.
Don't mine at night, this is my biome who is this all by... BEBOPVOX!
I don't know about any of you guys but this guy is my role model! Especially because of his mc monday show thing he does.
45
Thinknoodles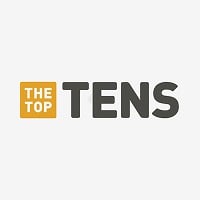 He is an awesome and funny guy who started knowing nothing about minecraft and learned by himself and with help of his viewers and he has now become a minecraft expert.
Funny, smart, his words are clean, Friendly
" He's awesome when it comes up to playing Minecraft Survival. Noodle On!
Thinknoodles is one of the best Minecraft Youtubers out there! He deserves to be in the top ten! His videos are funny and have great content. He never cusses (as far as I know) which is great if there are ever any little kids watching his videos. Noodle On Think!
46
Graser10
Grser10 has a lot of friends that he plays Hunger Games. He's also a singleplayer expert.
He has really cool videos and is awesome at Hunger Games
He is also funny when he plays with thinknoodles
Graser is basically the best. He is pretty weird but you got to love his laugh and weird noises. He is does his best to interact with his viewers and entertained but doesn't do it like he is desperate. Basically, he is the best.
47
PuffyLoves MC
I love your videos
This person is a great YouTuber let them be nere the top
U suck
48
Superchache39
Pretty cool guy. Works hard with now payout.
Team blue in race to the moon with Stampy and Squid
Race to the moon
I miss the team crafted they were awesome guys
49 Master Wolf Gaming
50
thecampingrusher
He's great with some of the best videos and in all of them you can't help but laug he's even the first I ever subed to because I love minecraft and he I don't know every thing about his videos just go check him out if you haven't
Tcr for the win
He always makes me laugh, all the cube members should be more popular and more recognized. You must see at least one of his videos!
The best Minecrafter ever I love him go sub hime on YouTube
PSearch List