Top Ten Minecraft Youtubers
The Contenders: Page 22
421
Ridgedog
I Like him, he is funny as he sets up games and plays em
I enjoy his supreme knowledge of games, but doesn't know how to think like Simon and Lewis do when they do stuff, having everything messed up
He's great as he helps Yogscast set up snapshots so I can watch it EVERYDAY!
422 Giannis Pap
423 Diamondz
424
Gronkh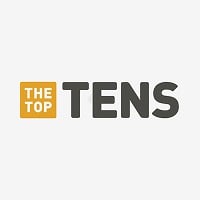 Gronkh is the greatest of all time. Watch his videos and you will know why!
425 Purematt
426
FazeKross
The way he plays Hunger Games in a team is the best leadership I've ever seen
427 SkepsisPlaysGames
428
AWheavy
He also makes great pixelmon and survival videos and I think he is funny as hell and he has a decent amount of subs (over 3000 subs) which is really good so please check his videos out and he just is awesome
429 JesseplayMC
430 GoldenBlackHawk
431
Ghostx
He is very funny and makes me laugh all the time
He he plays with mmapgaming who is my favourite! He is just so good
432
KDproductions™
They make some awesome minecraft series and other awesome stuff. They even made a HeroBrine series called The HeroBrine Lake, and its the best one ever! So if you could go and check out there youtube channel that would be awesome! :D thanks
433
Enderhunter
This guy records with an iPod and is still cool :D
434
Lenny Whip
He is #101 he won 4987 hunger games and counting he started when he was 9
435 TycerX
436
TheOnlyBentley
Author of tekkitlite episodes and much more on youtube. Minecraft master. People who train under this legend become very skilled at minecraft. Likeable personality. Family friendly
437 Palmerater
438
Minecraft Bulldozer
Only done one video beacause I've had problems with my god dam account.
439 AfroDude293
440
Jacob
Hi I am new to your channel
PSearch List
Recommended Lists