Top Ten Best North American Big Brother Winners of All Time
The Top Ten
1
Dan Gheesling (Winner-BB10, 2nd Place-BB14)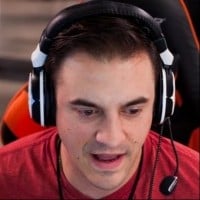 Dan Gheesling is an American reality television personality who appeared on the Big Brother 10, which he won.
The only player from the US or Canada to play a perfect game, and the only person to make it to the final two twice, Dan based his game largely off of Dr. Will Kirby's gameplay. What he did, however, was strengthen that gameplay. While everyone knew that Will was the villain of his season, Dan ran the game while still staying under the radar. If Will is considered the godfather of Big Brother, Dan should be called the godfather's godfather. - GlitterPrince15
2
Dr. Will Kirby (Winner-BB2, 4th Place-BB All-Stars)
This is the man that completely redefined the game of Big Brother. After a shoddy first season, the game was completely redesigned, cutting America out of the picture completely. Dr. Will was the mastermind of Big Brother 2. He made it all the way to the end in a season where the Power of Veto wasn't even thought of yet. The reason he isn't at the top of this list is because everyone knew exactly what he was up to, and because he only managed 4th place in his second run. Still, he is the reason Big Brother is still going strong today. - GlitterPrince15
Didn't need to win a single HOH and still won the season. No one has been able to do it since. - BlackDiamonds
3
Rachel Reilly (Winner-BB13, 9th Place-BB12)

Rachel Eileen Reilly Villegas is an American television personality, a talk show host, an actress, and a reality show participant.
She was so hated, and yet she won the game. Her physical game was her best quality, but there's something to be said if you can be so disliked and yet so manipulative. - GlitterPrince15
She won because of Pandora's Box, so she's not a good winner.
I honestly don't know why she's on this list... production rigged final 6 for her. First the pandoras box twist which I will admit could've just been a coincidence. However the veto competition was so rigged. Not only is it the only endurance based veto competition ever, it is almost identical to the first hoh competition rachel won.
I know a lot of people don't like her, but she deserves a spot on this list. Regarded as one of the game's greatest physical players, she made it to the end of Big Brother 13 even after coming off as so bitchy and awful in Big Brother 12. There's something to be said if you can be so hated but still make it to the final two. - GlitterPrince15
4
Derrick Levasseur (Winner-BB16)

Derrick Levasseur is an American police officer from Providence, Rhode Island. He is best known for winning the reality television series Big Brother 16 in 2014.
Derrick completely masterminded his entire season. He was never on the block over the course of the entire season. By the time the final three rolled around, he was sitting extremely comfortably due to his final two deals with both of the other final three players, Cody and Victoria. Had it not been for two bitter jury members, Derrick would have become the second person to play a perfect game in Big Brother. - GlitterPrince15
He was never on the block even though there was a greater chance of being nominated, because of, "battle of the block". Now that's impressive.
The fact that Rachel is so high is truly sad. Like sarah from bbcan 3 the game was given to her by the producers.

Derrick was calculated and understood the game well. He gets my vote.
5
Sarah Hanlon (Winner-BBCan3)
Twist carried her through the game
The only Big Brother Canada winner that earns a spot on this list, Sarah was a target for almost her entire season. What she did have, however, was a great understanding of the game and some fantastic social play. She maintained her close alliance with Brittnee throughout the whole season. She came off as a weak player early on in the game due to her poor challenge performance, but won several competitions toward the end of the game. It was then that people started to realize that she was the girl to beat, but it was too late. Her game was very strategic, coming off as emotionally charged when in actuality, she was outplaying everyone else. All of this, and her honesty at finale night, won her the game. She is the best Big Brother Canada winner. - GlitterPrince15
6
Jun Song (Winner-BB4)

Jun Song was the inventor and first successful user of the Floater strategy. She flew under the radar for her entire season, only maintaining close ties with her on-off ally, Alison. This carried her all the way to the final two, where a bitter jury was forced to choose between her and Alison. Her gameplay formed a still-standing strategy in Big Brother, and one that is very difficult to master. This is why Jun deserves a spot on this list. - GlitterPrince15
7
Ian Terry (Winner-BB14)
The reason Ian isn't higher up on this list is because if he hadn't fanboyed so hard, he would have made way bigger moves in the game. Still, there's something to be said if you can beat Dan Gheesling in the final two. His socially strategic gameplay was very impressive, and he only lost one jury vote. - GlitterPrince15
8
Jordan Lloyd (Winner-BB11, 4th Place-BB13)

Jordan Lloyd is probably the most honest and kindhearted winner of Big Brother. She maintained friendships with nearly everyone in the house, and was able to use Jeff as a "human shield" of sorts. She was never viewed as a threat, which was the downfall of the other competitors because she ended up winning the game. Her use of Jeff is why she is so low on this list, because her success is heavily due to his physically threatening gameplay. - GlitterPrince15
9
Kevin Martin (Winner-BBCanada 5)
William saved him!
10 Josh Martinez (Winner-BB19)
The Contenders
11
Andy Herren (Winner-BB15)

Another winner who utilized the floater strategy, Andy was deemed a "rat" by viewers and fellow houseguests alike. His gameplay relied heavily on his ability to stay under the radar and play both sides of the house. He would be up higher on this list if his strategy hadn't been discovered. - GlitterPrince15
12 Jon Pardy (winner - BBcanda 2)
13 Hayden Moss (Winner - BB12)
14
Maggie Ausburn (Winner-BB6)

Margaret Ausburn is an American known for winning the reality TV show Big Brother 6, broadcast by CBS in 2005.
The leader of one of the most hated alliances in Big Brother history, Maggie is in the last place on this list because of her ability to control the other people in her alliance. She let other people in her alliance make the big moves that she wanted made, and never seemed like a threat. The reason she is in last place on this list is because of the numbers advantage that her alliance had end-game: three players in the final four were in her alliance. - GlitterPrince15
15
Drew Daniels (Winner - Big Brother 5)
He was the first player to win four HOHs in season. Didn't piss anyone off in the house. Solid player. - BlackDiamonds
16 Eddie Mcgee (Winner - BB1)
17 Lisa Donahue (Winner - BB3)
BAdd New Item