Top Ten Romance and Comedy Anime / Manga
animedreamer
The Contenders: Page 4
62
Full Moon o Sagashite
The anime is very romantic and sad
This made me cry but a must watch
This is one of my personal favorite anime and also my first,This story starts of with a girl named mitsuki having a passion with singing due to an old promise with a guy she desperately loves but can't sing in a high pitched voice due to a tumor in her throat,her doctor recomends a operation but not 100% sure that her voice will unharmed.

She later on meets two shinigami's takuto and meroko which she can only see and they claim she has only one year to live

This anime has to be seen with patience to get the story or if you want to see some affection of love

This is one of the animes which have made me cry with happiness and also with pain and has had be blushing at a few points

The story is very interesting once you get a start of it.I would recommend this anime for any anime freak so try it
V 1 Comment
65
Princess Tutu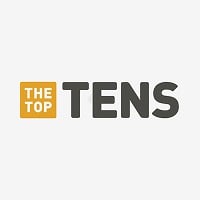 Princess Tutu is a Japanese magical girl anime series created by Ikuko Itoh in 2002 for animation studio Hal Film Maker. Inspired by ballet and fairy tales, particularly The Ugly Duckling and Swan Lake, the story follows a duck who is transformed into the mythical ballerina Princess Tutu in order to ...read more.
One of the best romance anime I had ever seen! Episode 12 and 16 were the funniest! Some people think that it's a kid's show because of it's name but it's not. And it's not girlish either. Even if you are above 20, you will definitely enjoy it. It's not like a normal magical girl anime where the protagonist saves the days and finds true love along the way. This is different. - ToukaKirishima
I loved it
It's one of the animes that I would consider a classic.one of the cutest things is Ahiru's transformation into princess tutu and the intro always makes you want to watch more and more.
A classic...i used to watch this when I was younger with my friend. such a beautiful story and great characters. the art style is so cute and moe like. it has a lot to do with ballet and music along with comedy, romance, and drama. - ayumi-oki
66
Boku wa Tomodachi ga Sukunai
Awesome anime and also has the worst ending.
Loved until Sena talked to Kodoka.
I fell inlove with YOZORA! Damn it, this is my first romance/comedy/harem <. < manga and its good! Hoping for season 3 / nxt volune though T_T
I HATE SENA
V 1 Comment
67
Keishicho Tokuhanka 007
I love this story. Too bad its on going.
Love this Manga
So GOOD
68
Hiiro no Kakera
I love this it had such a sad ending
I liked how it was romance/fantasy
Really good must watch!
69
Hirunaka no Ryuusei
This manga had the BEST ENDING a romantic manga could ever have! I couldn't stop reading it... ! Should be higher in my opinion..
Suzume Yosano has lived deep in Japan's countryside all her life until she's forced to move to Tokyo to stay with her uncle. A new city, a new crowd, and a new tall, dark haired peculiar stranger that just happens to be her homeroom teacher...

Daytime Shooting Star is about a young girl's experience of the heartbeat of first love, and the agony of what comes after... Love between three people. And love triangle and fight for a gal between teacher and a student. Finally who wins d gals heart is most important. Mamura d cute and suske d mean jerk sense
V 3 Comments
70
Faster Than A Kiss
Become one of my favorite manga.. The story is just so good that I keep on re-reading it. It has a balance flow of romance and comedy are nicely done not to mention the interaction between the main leads make my heart beat faster... Definitely worth it! Love this manga! :D
This should have been made into an anime. It's a super good read!
This manga is adorable, romantic, and hilarious. I loved the main characters and the character development... a love story between a young teacher and his student. Sensei marries his student to take care of his student and her sibling... He's so cute! X3 They form a makeshift family... and they both learn from each other. I definitely recommend this :D
Wish this was a Anime
V 1 Comment
71 Azumanga Daioh
73
Spice and Wolf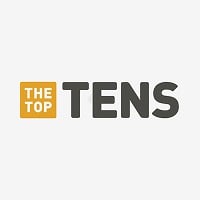 Spice and Wolf is a Japanese light novel series written by Isuna Hasekura, with illustrations by Jū Ayakura.
Very cute and old school. I remember watching this during the year of like 2009. but it has so much romance and a lot of comedy. I recommend it to new comers to anime. - ayumi-oki
74
The Melancholy of Haruhi Suzumiya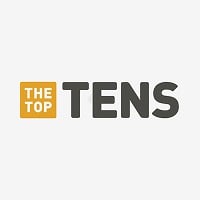 Very supernatural kind of funny not a lot of romance but my faviret
75
Little Busters!
Then story is so different from others. You don't know what's going to happen! One of Then best I've watched.
V 3 Comments
76
Ai Yori Aoshi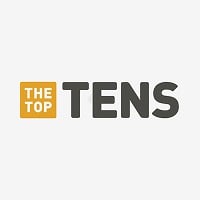 Ai Yori Aoshi is a Japanese seinen manga written and illustrated by Kou Fumizuki and serialized from 1998 to 2005 in Hakusensha's Young Animal.
This romantic comedy is mostly comedy. Nevertheless, it is a compelling story, mostly due to the immense efforts to which the couple will go in order to keep their relationship secret until "Kaoru-sama" graduates from college. One may reasonably admire Aoi, as she single-mindedly pursues her goal of marriage to the only man (boy) she had ever loved. The anime is very good, but it left me with the feeling "then what? " The manga has a much more satisfying ending.
The best anime... but others did'nt see notice how special this anime was..
77
Hana Kimi
Great character cast and loveable main character without being too girly and annoying. Liked it enough that I read it twice.
V 1 Comment
78
Millennium Snow
It is also called Thousand Years of Snow and Millennium Snow. It is the first manga created by Bisco Hatori (the person who wrote Ouran) and it is sweet and funny. It is about a girl named Chiyuki born with a heart problem then she meets a vampire that doesn't fit well with humans so she try's to show him how to be more like a human.
79
Hana to Akuma
I love this manga so much. It's cute and the ending is quite sad but realistic
This the first Manga to ever make me cry, Awesome Manga
The art's beautiful, the story is interesting, and your heart will go doki doki!
One of the best mangas I've ever read so romantic funny and sad ITS JUST PERFECT everyones should try it its just beutiful
V 4 Comments
80
Beast Master
This was the cutest manga EVER. It has all the potential to be called "one of the beast romance mangas ever"
Like y u even here? Go read it!
This is very cute 😍 The two protagonists is very lovable and sweet 😍 And this is unique on its on way 😊 Totally recommended 😘
PSearch List
Recommended Lists
Related Lists

Top Ten Anime/Manga Characters

Most Annoying Anime / Manga Characters

Strongest Female Anime/Manga Characters

Smartest Anime/Manga Characters
List Stats
4,000 votes
121 listings
3 years, 339 days old

Top Remixes (9)

1. Skip Beat
2. Kaichou Wa Maid-sama!
3. Ao Haru Ride
iceQueenR

1. Inuyasha
2. Sword Art Online
3. Case Closed
Goku02

1. Sailor Moon
2. Romeo x Juliet
3. Gakuen Alice
htoutlaws2012
View All 9
Posts
Error Reporting
See a factual error in these listings? Report it
here
.