Top Ten Romance and Comedy Anime / Manga
animedreamer
The Contenders: Page 5
81
S.L.H Stray Love Hearts!
I also loved the art and plot on this one. A girl has a recurring dream of her heart getting stolen literally... she goes to a different school and there meets the S block... She has an ability OH! And there's a plot twist I recommend this one.
82
The World Is Still Beautiful
Even if the guy is short you wont help but fall in love with livius and nike! Such love a devotion, 2 thumbs up!
Wish there was more epiosdes
Love this anime best anime ever
You have to watch it!
It was so amazing,I like this anime
V 2 Comments
83 Kodomo No Jikan
84
Urusei Yatsura
Ataru morobshi accidently proposes to an alien named Lum and so she calls him her husband, ataru already has a girlfriend shinobu so Lum tries t keep him away from Ataru so she moves in his house and all the hatred against ataru and shinbu's reationship moves in his very own house
85
Hentai Ouji to Warawanai Neko
The funniest romance anime I've watched, definitely worth the moment.
V 1 Comment
86
Honey x Honey Drops
Sexual but cute, it has a nice romance between two people who originally hated each other and has the rich kid to the normal girl type
Need to see lots and lots of sex sex sex
V 2 Comments
87
Kaguya Wants to be Confessed to: The Geniuses' War of Love and Brains
This manga is awesome. It is a seinen manga about a class president and vice president that turn everything into a mind game in an attempt to get the other party to confess to them. The results are hilarious.
88
Yuru Yuri
Amazingly funny with a little bit of 8th grade shoujo-ai romance. Highly recommend it!
89 Love Lab
90
Kitchen Princess
Oh my lord. I was scrolling down and found this, and I was instantly sad. Natsumi Ando's amazing series doesn't deserve to be on 90th place. I understand that it's a book and more people watch anime to read manga, and Kitchen Princess, along with her other series, wasn't turned into an anime, but it deserves to be higher on this list. - DBZ_Precure_Naruto_BB_Furuba
Love this manga! Needs to be in the top ten!
I love this Manga why isn't it in top 10!? I cried so much it was heart wrenching and so sad when Sora died
This was AWESOME but after Sora and Najika got together I was like WHAT!?! This can't happen because I ship Daichi and Najika so when Sora...(don't want a spoiler) then Daichi and Najika get together I was like YEAH!
V 6 Comments
91
Bakuman
WATCHED ALL EPISODES! Disappointed that they couldn't show the episode that everyone who watched the anime was dying to watch! AAH!
Yeah, it's not a shojo but shonen. However, it's still the best when it comes to romance/comedy because it has a real plot that isn't just a pretense to romance, as many shojo are.
92
Houou Gakuen Misoragumi
This one is really interesting and has several components. To start off, the protagonist is a tall and flat chested female who despises males because of a childhood incident. She has decided that she only likes girls and acts as if she were a male with her girlfriends... it hasn't worked out... Anyways to "fix" this problem her parents send her to an all-boys school. It's kinda funny and there's people from the 'past' type of thing...
93
Namaikizakari
I sometimes feel butterflies in my stomach when I read it... !
The Romance is really cute
Amazing, cuteness, FLUFF!
I really liked it
V 9 Comments
94
Love Hina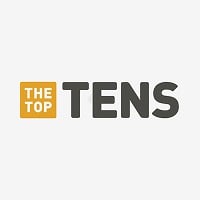 Whats better than making a promise to get married to someone on the playground when you're a kid? Dedicating your entire life to fulfilling that promise and then making it happen, that's what! The manga is 1000 times better than the anime, by the way, but this upbeat little story is one of the original Harem works. After the success of Love Hina, a multitude of copy cat stories came out, so some aspects may seem cliche, but this one started it all!
Love Hina must be number 1! It's the ruler of romance and harem anime. - Animefan12
Best romantic comedy I have ever watched!
This surely is one of the best
V 1 Comment
95 Gangsta Rap: The Glockumentary
96
Orange Marmalade
The best manga I've ever read, filled with comedy and emotion, a well-written storyline. MUST-READ.
Any other manga like orange marmalade?
97
Tsubasa Reservoir Chronicle
This was the first manga I've ever read I'm still so in love with shaoran I love the sweet love story between him and the princes and how the has a really darkside to it to
F*ing Epic. Absolutely Epic. An incredibly beautiful, heartfelt, detailed love story with plot twists, familiar characters (if youve read chobits, card captor sakura, and other CLAMP works), and a complete love story (it doesn't leave the couple in the same place that they began, like many other manga/anime). Each main character has a detailed back story. One of the few manga that has actually made me cry. TRC is my #1.
98 Maison Ikkoku
99
Desire Climax
This one is definitely 18 and over, but it's such a great romantic manga! This one was interesting and complicated and really blew me away and I'm so glad I took a chance on it.
100
My Little Monster
My Little Monster is a SUPER CUTE romantic series about two young teens trying to figure out how to deal with their emotions of love for each other. Of course there are a few love triangles put in to spice it up. I really loved how adorable their relationship was! Totally worth watching!
They are seriously cute and adorable. I recommend this for you all to watch and read.
A very touching story. the main character is quite blunt and anti-social -which makes her more cute- she meets this qoute on qoute bad boy and which they soon fall in love. this anime has looots of drama and comedy. just so cute. - ayumi-oki
PSearch List
Recommended Lists
Related Lists

Top Ten Anime/Manga Characters

Most Annoying Anime / Manga Characters

Strongest Female Anime/Manga Characters

Smartest Anime/Manga Characters
List Stats
4,000 votes
121 listings
3 years, 340 days old

Top Remixes (9)

1. Skip Beat
2. Kaichou Wa Maid-sama!
3. Ao Haru Ride
iceQueenR

1. Inuyasha
2. Sword Art Online
3. Case Closed
Goku02

1. Sailor Moon
2. Romeo x Juliet
3. Gakuen Alice
htoutlaws2012
View All 9
Posts
Error Reporting
See a factual error in these listings? Report it
here
.