Top 10 Best Soccer Brands
The Top Ten
1
Adidas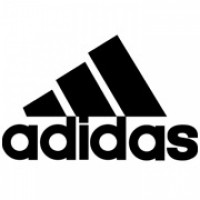 Adidas AG (stylized as adidas since 1949) is a German multinational corporation, founded and headquartered in Herzogenaurach, Bavaria, that designs and manufactures shoes, clothing and accessories. It is the largest sportswear manufacturer in Europe, and the second largest in the world, after Nike. It is the holding company for the Adidas Group, which consists 8.33% stake of the football club Bayern München, and Runtastic, an Austrian fitness technology company. Adidas' revenue for 2018 was listed at €21.915 billion. ...read more.
I've owned Adidas, Nike, and Diadora cleats. Diadora cleats were very comfortable (which is absolutely essential... You shouldn't be thinking about your feet and how they feel while you're playing in a match) and made of high quality leather. Adidas cleats, specifically the adiPures, have the same high quality leather, but the reason I switched to Adidas is because they are lighter and more aesthetically pleasing. I've never had a blister while wearing Adidas or even Diadora cleats. Nike cleats were the worst for me. I owned a pair of total 90s, and they constantly gave me blisters. They were uncomfortable to pass and shoot with, and on top of that I couldn't feel the ball as well compared to my other cleats. Just my opinion and analysis.
I have an adidas ball and from all the soccer balls I've played with mine is by far the best, and I really want other adidas things, such as boots as they are light and easy to run with, unlike competitors like nike. To add to that, even the number 1 player Lionel Messi recommends it. Next time you buy something for soccer buy adidas, I guarantee it will do you good.
Used a ton of different brands and always ADIDAS is the one I keep coming back to. They make the best soccer cleats out there. I love my copa mundial cleats, by far the best cleats I ever wore and I've used a ton of cleats in my lifetime. Apparel is also great and they make the best team Jerseys.
I love Adidas because they are so light and comfortable. Nikes are ok but there not as comfortable and gave me so many blisters. Pumas are also comfortable but not as light as Adidas but less blisters than Nikes.
Adidas-1
Puma-2
Nike-3
Others-4
2
Nike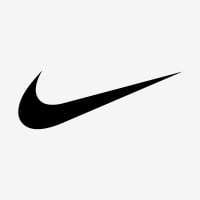 Nike, Inc. is an American multinational corporation that is engaged in the design, development, manufacturing, and worldwide marketing and sales of footwear, apparel, equipment, accessories, and services. The company is headquartered near Beaverton, Oregon, in the Portland metropolitan area. It is the world's largest supplier of athletic shoes and apparel and a major manufacturer of sports equipment, with revenue in excess of US$37.4 billion in its fiscal year 2020 (ending May 31, 2020). As of 2020, it employed 76,700 people worldwide.
In 2020 the brand alone was valued in excess of $32 billion, making it the most valuable brand among sports businesses. ...read more.
In MY opinion, Nike should be at the top of the list because, they are comfortable, cool-looking, and of course, got the Nike looks. There are many different types of Nike boots but right now when I am saying this, Hypervenom is the newest, and most populast even if people don't wear them or have them. So, Nike should be the best because they have different boots for different things even though many people think football boots are all the same-o-same-o football boots, in my opinion, it depends on your view. But then again, it all goes up to your decision.

-duh kritik
My first pair of good football cleats were the T90 which I was gifted 8 years back and even though its not in a usable condition amymore, I still have kept it with me.
I also used Adidas F10 and F30 for a while but they are not as comfortable as Nike.
They have a perfect fitting, gives me a better control on my passing, dribbling and shooting. I recommend Nike.
Nike cleats are far way the best soccer cleats, better than the adidas f50 adizero even though I like adidas soccer cleats too.
Adidas makes the best soccer balls Nike makes the best soccer cleats.
Nike has the best balls out there. From Serie A to La Liga to Premier League to A-League and heaps of other kinds of balls like the Nike Strike and other Nike balls. They also make pretty sick boots too.
3
Puma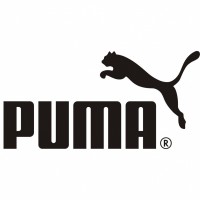 Puma SE, branded as Puma, is a German multinational corporation that designs and manufactures athletic and casual footwear, apparel and accessories, which is headquartered in Herzogenaurach, Bavaria, Germany. Puma is the third largest sportswear manufacturer in the world. The company was founded in ...read more.
Puma is discredited because of one poorly made cleat in the V1.06. Many people since then have avoided buying PUMA because they are scared of possible ripping. I have owned 4 pairs of PUMA cleats and I preach to you that with proper care, your PUMAs will be the best boots you have ever owned
Puma to me is the most comfortable and the ball controll I get from them is outstanding. Adidas is a close second but what seperates them in the end is the fact that It take a week or two to get use to the pumas. Right away I new how the ball would react to my powercats and adidas took a more time.
3rd? Puma was created in 1948 (a year before than adidas), Puma sponsored the best players of all time in their prime (Maradona, Pelé, Eusebio, Johan Cruyff) because most of them refused to play with another outfit. Puma lost his position due to adidas contract with Germany in 1954 after the World Cup, and adidas partnership with FIFA. Nike has the entire american market (NFL. MLB, NBA, NCAA) and part of european market.
I'm glad Puma is in the top 3. Puma deserves it. They have comfortable and lasts for a long time. It also is great quality very high. So this is why I think Puma is great!
4
Umbro
I think Umbro is one of the best brands out there, I feel that football isn't always about the new tech and some times it's better to stick to the original. Nike has very good cleats and if you want the new super high tech thing that has some type of super flexy materials then go for it, adidas in my opinion is also an VERY good brand and I am a fan of there cleats, but they also are jumping on the high tech cleats band wagon, Puma is also a very good brand but just like adidas getting on the "high tech" band wagon. Umbro also has some new technoligys but they stick to the same thing and keep making the most comfertable cleats on the market, that's what makes Umbro such a great brand, they don't end a good thing.
I've only owned one pair of Umbro's, (Umbro SX) and have had two pairs of Nike's since and they just haven't been as comfortable and durable as my old Umbro's.
The ball control, design, comfortable, all around the best cleats you'll find at any store.
It is really comfortable,really resistant.Their cleat Umbro Calibra will certainly suit all your needs ( actually all of them will suit all your needs) and their balls are sure one of the three best in the world.
5
Nivia
These are really Amazing Cleats. NIVIA DESTROYER is probably the Best Cleat under 1000/-. One of the best cleats that I used to play with. Right now, I'm using Nike Magista Boot and it is also Awesome!
NIVIA is very good brand for indians. Which provide sports material in cheap I'm using the premiun carbonite studs,kross world football and country ball. I love it
Really nice for beginners.
Best football in world
6
Diadora
I've owned Diadora Elegante Football shoes for more than a year now, and I guarantee, it's heaven. Looks wise good, Feel & Touch - divine. Just awesome brand, Diadora!
Best cleats in the world. They really make an improvement when you play. They are so much better than nike.
I have this soccer shoe at home and I wanted to find out if it's good and it's the sixth one, so I think it means that it's kinda good
I love my Diadora cleats
7
Under Armour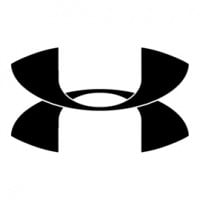 Under Armour, Inc. is an American sports equipment company that manufactures footwear, sports and casual apparel. Under Armour's global headquarters are located in Baltimore, Maryland, with additional offices located in Amsterdam (European headquarters), Austin, Guangzhou, Hong Kong, Houston, Jakarta, ...read more.
Honestly I have had all three and even though Adidas wins majorily I think that Nike should stop making soccer cleats I don't like the way they fit and they are very uncomfortable with the ankle guard part of shin guards. Nike shin guards are gold though
Great Cleats and soccer balls. Becoming an elite brand.
Under-rated shoe, and amazing ball control.
I think the ball control is awesome..
8 Kwik Goal
9 Kappa
10
Lotto
Epic shoe! Better than diadora has power in running shooting and passing epic and awesome! Shoe!
Best bran because the material and variety of designs!
Epic shoe for midfielders I thought it was a lame shoe but it turned out to be an awesome shoe
They are ultra light it is awesome when I go for playing soccer
The Contenders
11
Kipsta
Lists is the best brand for a soccer ball. Kipsta f500 is the best better than Nike total 90
12 Mitre
13
Reebok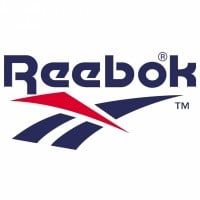 Reebok International Limited is an American fitness footwear and clothing manufacturer that is a part of Authentic Brands Group. It was established in England in 1958 as a companion company to J.W. Foster and Sons, a sporting goods company which had been founded in 1895 in Bolton, Lancashire. From 1958 ...read more.
14
Select
Select makes really Good and cheap balls!
15
Brine
Brine makes fantastic balls. My favorites
16
Joma
The lightest and most advance football cleats in the market.
Joma propulsion 3.0 are for everton fans
17 Macron
18
New Balance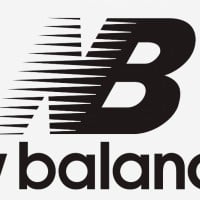 New Balance Athletics, Inc. (NB), best known as simply New Balance, is one of the world's major sports footwear and apparel manufacturers. Based in Boston, Massachusetts, the multinational corporation was founded in 1906 as the New Balance Arch Support Company.
I have been playing with certain balls like Nike Adidas and puma but when you kick had in a penalty new balance balls go faster and can make a goal easily! Try it
I've tried every brand, this is the best.
Ramsey wears this
19
Fila
My fila raptor are the moste comfortable boots I have ever had
I have Fila trainers they look the the best and feel comfortable Fila any day
20
Spalding
I have Played with a Spalding soccer ball and I would recommend it to those who are new to soccer, and what's good is they are not too expensive. Obviously they are not as good as brands like nike and adidas but I wouldn't disapprove it.
21 Pugg
22 Uhlsport
23
Sondico
Sondico is a very very nice brand for making football's. It's footballs are awesome I like it because it is very light in weight it is also soft that is why I always play with Sondico football they are waterproof also Sondico is the best
The brand sondico is a fantastic brand for every age they sell things that come in amazing colours
24
Hummel
One of the most comfy and durable sportswear manufacturers out there. Very underrated!
PSearch List