Top Ten Soccer (Football) Teams of the 2012-2013 Season
The Top Ten
1
Barcelona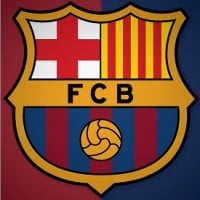 Futbol Club Barcelona, also known as Barcelona and familiarly as Barça, is a professional football club, based in Barcelona, Catalonia, Spain.
Barcelona is the best team. A lot better than Real Madrid. Barcelona has all the fast players like Messi, Ineasta, Xavi, Fabregas, and more. If Barcelona is down by two in the last minute, they will try to tie or win to the other team. The best player on Barcelona is Lionel Messi. He is also the fastest. Barcelona has one of the best goalies in the world, Victor Valdes. No one can get past him in goal. The best midfielders on Barcelona are Xavi, Ineasta, Fabregas, Villa, Pedro, and Sanchez. The best defenders on Barcelona are Pique, Puyol, Alba, Marcelo, and Alves. The best striker on Barcelona is Lionel Messi. All these players are the best players. Barcelona has a school that takes talented soccer players from 11 to 21. Messi went to that school and now he is the best soccer player in the world. Lionel Messi is a lot better than Ronaldo and Rooney. Barcelona is the best soccer team in the world.
They are the team with the most titles in history and have 3 of the 4 best players in the world: Messi (the number one), Xavi, and Iniesta. Also, most of the players in the Spain team, which is the best international team in the word, are from Barcelona. Those players are Victor Valdes, Gerard Pique, Jordi Alba, Xavi Hernandez, Andres Iniesta, Cesc Fabregas, Sergio Busquets, David Villa, Pedro Rodriguez, and Carles Puyol, but Puyol's no there anymore because he's currently injured. And lastly, a lot of people think that Barcelona is the best team in the world. And that is nothing but true.
FC Barcelona are the best club in history. With big names in their team including: Messi, Neymar, Iniesta, Fabregas, Alexis. Not just on field, their goal keeper 'Victor Valdez' is in the top 5 for best goal keepers. Plus you got to love Barcelona's rivalry against Real Madrid and Messi's rivalry with Ronaldo. Plus don't forget that when FC Barcelona play Real Madrid it's usually Barcelona who win. Also when Messi and Ronaldo have their rivalry we know that Messi is better. I have been a Barcelona fan for 20 years and counting. GO FC Barcelona!
How is Real Madrid number 1 when they are not even number 1 in their own league? Even Bayern Munich, Juventus, Barcelona, Manchester United and dare I say, PSG are better than them! What have Real Madrid done so far other than lose to Malaga, Real Betis, and cannot even win against Borussia Dortmund? Barcelona is the best because of their possession, attractive play, and high performance. Ronaldo is embarassing this season, and Messi has already scored 43 compared to Ronaldo's twenty something.
2
Real Madrid

Real Madrid Club de Fútbol, commonly known as Real Madrid, or simply as Real, is a professional football club based in Madrid, Spain.
Casillas as goal keeper for real Madrid is a gift from god. From my thinking Casillas is octopus.
Real Madrid club de futbol is the best team ever existed in my opinion, This team has won the best team in the 20th century, we have 9 CL (which 5 of them were won in a row), 32 ligas, 18 cops del rey and so much more. Real Madrid has a golden history, Amazing present and a bright future ahead. If you'll keep on saying Barca is better than Madrid because we won 5-0 or what so ever, I can only tell you to look at the previous clasico's and decide by yourself who won with the most score (you cules know what I mean), oh and if you still think your better than EVERYONE in this whole world, why didn't you reach to 9 CL (since RM last won back in 2002) or reach to 29 la ligas maybe?
I agree with real madrid but sometimes, cristiano ronaldo sometimes getting injured very much! But they can win because cristano ronaldo is good at forward also his friends gareth bale and karim benzema! They make a good team! But I'm warning them, Barcelona is better than them! So they have to practice very hard since messi is practicing very hard! I'm the number 1 fan of FCB! But I also like real madrid because they are RIICCHH! And also ronaldo is good at bicycle kick! So good luck to real madrid! Also barcelona! Good luck!
Ronaldo most complete player on the planet, messi is good at some aswpects but ronaldo is simply better. He has penalties, freekicks, long and near shots, power, agility, speed, headers, ball control, cardio fittness, etc. Messi has some but not all. Ronaldo is a winger and he scores a lot, messi is a centre forward and he scores a lot, do you think a winger should score the same amount as a forward? No, its much harder for him cause he's from half way line facing the entire defense and midfield trying to score running up and down like a machine, but messi is only a few bits away from the goal facing a bit of defense doing a little tap from in the box. Messi grew up in that team having good relationships, ronaldo does not and he still does good. Take away xavi and iniesta from messi and lets see if he's good. Ronaldo proved himself in other places. Its much harder to be ronaldo than messi. Ronaldo scored 144 goals in la liga in 4 years since he came. Having a ratio of 1.10 goals per ...more
3
Bayern Munich

Football-Club Bayern München e.V., commonly known as FC Bayern München, FCB, Bayern Munich, or FC Bayern, is a German sports club based in Munich, Bavaria
In the last season, Bayern hammered real madrid and only just lost the final at penalties.
This season, 2012-2013, they are better than Barcelona, they have lost only 2 games in all competitions(with Bate and Leverkusen) and drawn 3 times, while Barcelona lost to real madrid (in the spanish supercup), celtic and real sociedad, and drawn 2 times in all competitions. This is, in both cases, apart from the victories. Also, Bayern only received 7 goals in the german Bundesliga, while Barcelona has received 23 goals, so Bayern is a more solid, more constant team.

Real madrid doesn't even matter anymore.
The balance of power in world football is slowly shifting from Spain to Germany. I can't help feeling the dominant spell of magical tika taka from Barca and skill of Madrid is coming to an end with the physical and disciplined Germans taking over. Bayern typify this. Their defense is rock solid, partly down to the protection by Schweinsteiger, Martinez and Gustavo and Neuer (who will shortly overtake casillas as the world's greatest keeper). Not only this but going forward their movement is deadly. Kroos and Muller can run the game all day long with a great goal scorer up top in Mandzukic and then touches of pure class from Robben and Ribery. They're a complete team and expect many more trophies in the near future.
Champions League 2013. Do I need to say anymore? They destroyed all the other teams, its funny for Barcelona to be number one since Bayern beat them 7-0 (4-0 and 3-0) at the semi-finals. They don't need extremely good players such as Messi or Ronaldo. The whole team gets the job done. The team is totally balanced if you look at players such as Robben, Ribery, Muller, Mario Gomez and so many others. There is also Schweinstieger, Martinez and Mario Gotze coming up, also a strong defense with Lahm, Dante, Boateng and others. Basically they destroyed all the other teams.
With 28 goals in the last seven games and 21 goals in three of those seven games... Bayern is right now the best team. Its defense is really strong and the offense has been excellent this year. Last year the got second place in all competitions and this year they are breaking records in the league. This is their fourth consecutive year playing in the quarter finals of the champions so their quality of excellent soccer did not happened immediately. Plus no other team has won as many games this year.
4
Manchester United

Manchester United Football Club is a professional football club based in Old Trafford, Greater Manchester, England, that competes in the Premier League, the top flight of English football.
Look it is quite simple the poise and classiness leaves other squad in their wake. Manchester united with quality stars like RVP, javier hernandez, Wayne rooney veterans like Paul Scholes and ryan giggs and youngsters like nick powell or shinji kagawa manchester United is clearly the best squad in the world. Yes at the moment our defense is bad but, just wait and see when Vidic comes back when jones or evans comes back, team will be crying after they play us. Glory glory Man utd.
Manchester United is one of the most prestigious, respected and feared teams in world football. The club achieved such accolades by their performances on and off the pitch through the years. The club has been graced by legends from the likes of Sir Bobby Charlton and George Best, stalwarts like Paul Scholes and David Beckham, to the new generation of players led by Nemanja Vidic and star player Wayne Rooney and robin van persie. Sir Alex Ferguson currently holds the world record for the longest time spent in a football club, at 26 years, and the wily old Scot remains evergreen every season. The legendary manager has achieved what other football managers dream to live and his records have painted vivid pictures for everyone to see.
Manchester United, Wayne Rooney, van Persie, Arjen Robben, extremely good players. Eventually, Man you will take the gold trophy of all of Europe. They have many star players that might lead Man you unstoppable in the near future. Overall, they are an outstanding team. Man you is probably the most like able team in all of Europe. It isn't crammed by star players and it has a perfect amount of star players that would lead them to victory!
Manchester United Manchester United! :D
Forever love Manchester United! For me, Manchester United is the best team, they had also a good coach, Sir Alex Ferguson but that doesn't mean that Manchester United won all those cups, those trophies because of him! Now we'll see the progress that David Moyes will do at Manchester United, I have complete faith that he'll be a very coach! In ManU, I love ferdinand, giggs, rooney, chicharito, valencia, David De gea <3 they all make that Team and also Robin who just came to ManU! This team became my favourite team all because of my dear Cristiano Ronaldoo, he made ManU became my favourite team! No matter what, win, lose or draw, I'll always be a Manchester United fan! Love you so much, ManU and I hope that Cristiano Ronaldo return to Manchester United and I hope that one day, I'll meet those football stars of ManU who make that team!
5
Chelsea

Chelsea Football Club is a professional football club in London, England, that competes in the Premier League. Founded in 1905, the club's home ground since then has been Stamford Bridge. Chelsea won the First Division title in 1955, followed by various cup competitions between 1965 and 1971.
CHELSEA, CHELSEA, CHELSEA all the way. All was good for Man-U till Sir Alex Ferguson ruled Europe, and he is in high regards foe me ( though I still hated anything that wasn't Chelsea ). Mancini came, Man City went. Aresene Wenger, oh come on, how could he give away Van Persie just for the sake of it... now he has to suffer with Walcott. Real Madrid lost the old and good Casillas after keeping San Diego as goalkeeper. Barcelona after Pep Guardiola is Wow... ENTIRELY USELESS! What of Bayern Munich and Borussia Dortmund and Juventus and Inter Milan and Liverpool and the rest of those clubs... well they still suck, either themselves or their fans. How were they granted permission to play football?
Chelsea are a fantastic team they are the best in the world right now. They have won 11 trophies in 10 years which is better than Manchester United's 9 in 10 years and Bayern Munich's! In the last 10 years Chelsea have won 3 Premier League titles 4 Fa Cups 2 League Cups 1 Europa League and 1 Champions League while also winning all 3 majour European trophies alongside the likes of Bayern Munich Ajax and Juventus and getting 3 doubles! This season I believe Chelsea can win the treble because they have players like Petr Cech one of the best goalies. In the world if not the best Ashley Cole the best left back in the world David Luiz, John Terry a Chelsea legend Ramires, Frank Lampard their highest goalscorer ever and also a Chelsea legend. Marco Van Ginkel a young talent Eden Hazard dribbling wizard Juan Mata their best player for the past 2 seasons and midfield genius Oscar. Kevin De Bruyne. A
Champions league 2012, double prem and cup wins twice in a row, beat and drew with (the overrated) barca. The only reason they didn't win the last prem is that they wernt handed 1 billion pounds by some oil baron from god knows where, and were able to buy the best players, and most of the arsenal squad. Chelsea ARE the best team in the world. FACT
Chelsea is the most successful club in the world that attain their position at no 5 in few years. Chelsea is my faviourate team and I love as chelsea as I love my India or it is my dream to see drogba or rooney at stamford bridge. Chelsea need one of both to mak the solid team that have power to compete any team in the world chelsea is my best team and I will do anything for my team
6
Manchester City

Manchester City Football Club, commonly known as City, is a football club in Manchester, England. Founded in 1880 as St. Mark's, it became Ardwick Association Football Club in 1887 and Manchester City in 1894.
City the best because the made it to the FA cup final not MU and that was unlucky though. They should have made it at least to the champions league semifinal not madrid. And they beat Chelsea 5-3. 5-3! Chelsea! Lampard! Torres! Go NASRI! #8!
I think that City is a rising football club building its dominance slowly. It is making its statement and so far its been good. It is likely to be the regular competitor for European and domestic glory.
Manchester city are persistent.,they seem to never huge up. I mean I know they lose some games but that doesn't stop them. They have a great goalkeeper (Joe Hart) and a great players like Samir Nasir, David Silva, Sergio Agüero, and a bunch of other great players.
I think manchester city will dominate this year, because they have aguero, tevez, yaya toure, and they about to get C. Ronaldo
I think they will take the premier league cup, fa cup, and the champions league this year
7
Borussia Dortmund

Borussia Dortmund is a club in North Rhine-Westphaila in Germany founded in December 19, 1909 by unhappy men of a church soccer club at a pub at Dortmund . The name Borussia came from the Latin name of a beer in a nearby brewery there . They used to wear blue and white with a red sash but then started ...read more.
They gave up the league early due to Bayerns form and better depth, but in the big matches you felt they could step up to any level requested. They easily won the toughest group in CL history, they crushed Donezk and Real before they were unlucky to lose Buyern who just had more players and strength remaining till the end of the game.

The beauty of their lovely highspeed football performed by wasn't reached by any other team!
They proved to the world just what they could do. They beat Real Madrid 4-1. Even though they lost the Champions League Final, they put up a fight against Bayern Munich, the best team of the season. Dortmund's Lewandowski helped exponentially as Dortmund really showed themselves
They should be in the top 5 at least. You got great players like Lewandowski, Piszczek, and Reus! They haven't lost yet, and they're in the semi-finals! This team seems a little bit underrated compared to teams like Real Madrid and Manchester United.
Dortmund in my opinion are easily the best club in the world, their touch is amazing and their counter attacking is far from untouchable. Bayern may have a better group of players, but Dortmund have a better style of play. Dortmund are one of my favorite teams if not my favorite, BVB FOR LIFEE!
8
Arsenal

Arsenal Football Club is a professional football club based in Islington, London, England, that plays in the Premier League, the top flight of English football.
I love an Arsenal play as they have a great game with the young players. Though they loose from any kind of team in the world but can manage winning greatest teams like Bayern Munich, Barcelona, Borussia Dortmund, Ac Milan etc with their youngsters. They have a top playing position and possession against every team. Though they get out of UCL every season but they try to take revenge from the the team they have lost to. Like they have won Bayern last season 2-0 away, and AC Milan 3-0 at home. Love Arsenal!
Arsenal plays good football and they sometimes good to watch. I think a champions league cup will bring them more closer to the giants of Europe. If you have a team like arsenal who have consistently qualified to the knock-out stage of the champions league about 13 times that should tell you how good they are..
Arsenal are the best club in the world because even though their last success was in the FA cup in 2005 they will win it in 2014. Also they beat Barcelona 2-1. They also beat Bayern Munichen and lost on the away goal rule. now in 2014 they were first in the premier league for ages and are above and staying above Manchester United all league.
GREAT club, second to none in youth management BUT slightly retarded in their final decision (keeping them OR give them away).
THIS, also works likewise on their beautiful pass BUT awful decision in the final third. (huge ball possession rate WHILE ZERO GOAL).
9
Juventus

Juventus Football Club S.p.A., colloquially known as Juve, is a professional Italian football club in Turin, Piedmont.
Juventus has beaten may strong soccer teams like Chelsea 3-0... They have won the league 3 times and one of the teams that have accomplished most they have three stars. People say when Juventus faced Real Madrid in the Champions league a much better performance. Juventus has a very good chance of winning the Europa league. Clearly Carlos Tevez, Andrea Pirlo, Buffon, Arturo Vidal are the play makers of this match. Along with Antonio Conte is doing his very best to make the team stronger.
Wake up! Juventus is the 4th best team in the world. they are on their way to their 3rd straight scudetti and have almost no competition in serie A. they are the only team on this list that isn't here because of money. the other teams such as Barcelona and real madrid spend serious money on players like neymar (50 million) and Ronaldo (79 million). juventus actually makes their players better. such as pogba whom they got for free from man you and now he is worth 70 mil. that's right 70 million psg offered that money and still they got their offer rejected. other players such as vidal barzagli asamoah and llorente have the same case. As for ac milan I have no idea what they are doing on this list.

MY LIST:

1. Bayern
2. PSG
3. Barcelona
4. Juventus
5. Real madrid
6. Atletico Madrid
7. Chelsea
8. Arsenal
9. Manchester City
10. Roma
Juventus are better than all the overrated teams of Premier League and are also better than Real Madrid. I think they should be third on the list with Barcelona and Bayern Munich ahead of them.
Juventus is by far one of the best teams in Europe at the moment. They had hard times and they suffered from calcipoli but now very well composed, with smart buys and good coach they became extremely dangerous again.
10
AC Milan

Associazione Calcio Milan, commonly referred to as A.C. Milan or simply Milan, is a professional football club in Milan, Italy, founded in 1899. The club has spent its entire history, with the exception of the 1980–81 and 1982–83 seasons, in the top flight of Italian football, known as Serie A since ...read more.
FORRZA MILAN! They were once a great team with ronaldinho and great players... They have since declined but are now working their way up to being one of the best teams in the world again! BALOTELLI!
Since Balotelli has come, they haven't lost and will not any time soon. They will soon rise to be the best team in europe after we finish barca off in the champions league
They have just to grow up, they are currently the best team in Italy.
Just when everyone lost hope in Milan, it began to rise up to it's rightful place. GO MILAN!
The Contenders
11
Paris Saint-Germain

Paris Saint-Germain Football Club, commonly known as Paris Saint-Germain, Paris SG, or simply PSG, is a French professional football club based in the city of Paris. Founded in 1970, the club has traditionally worn red-and-blue kits.
I hate this team! They made neymar da silava santos jr. To go to their team! Now messi and suarez are just TWO! Why are they contenders? They alredy noob! They just made neymar to go to their so that neymar can make this team strong! I report this team for making neymar to go to their team!
PSG should be number 7 instead of man city, man city is meant to be 10th well I'm just trying to say in these few years their coach has bought reasonable player he has also spent money wisely they deserve this.
"They are really underrated. Ibrahimovic, Lavezzi, Lucas, and Thiago Silva are all great players. Together they are a monster combination.
They will become in the top 3 in no longer than 3-4 years.
12
Liverpool
Plat the best football In the league. Stadium with the greatest atmosphere in the world. All the players truely love the club with geniuses like Gerrard Suarez and tremendous young talents like sterling suso and sturrige easily top 5. Should be ahead of teams like Chelsea and man city because there Bottom half teams who are only good because of there money
Have the best midfielder in the whole universe of all time steven gerrard
And have one of the best strikers luis suarez and have one of the worlds best goal keepers pepe reina.
Liverpool is the best as it has got the best and quality players in the lights of suarez gerrard carrager sturride etc. The team is improving day after day after its decline in the past few years. Good days are now on the cards.
Liverpool is the best team in the world because they have their own show on fox soccer called being: liverpool and because of gerrard Suarez and sterling.
13 PSG
14
Atletico Madrid

Club Atlético de Madrid, SAD, commonly known as Atlético Madrid, or simply as Atlético or Atleti, is a Spanish professional football club based in Madrid, that plays in La Liga. The club play their home games at the Wanda Metropolitano, which has a capacity of 68,000.
15
Tottenham Hotspur

Tottenham Hotspur Football Club, commonly referred to as Spurs, is an English football club located in Tottenham, Haringey, London, that competes in the Premier League.
Tottenham are a world class team with great players. AVB is doing a great job and have developed some young players. Gareth Bale is in great form this season and doing a great job scoring goals. They have brilliant potential to win the league next season and get a good finish in the Champions League.
Spurs are a young team which is rapidly progressing. The have a great coach in Andre Villas Boas. They also have the fastest player in the world in Gareth Bale. They will win the premier league this year and many other titles.
They have the greatest European footballer on their squad, and together they click. They have a brilliant midfield with a superbly talented defense. Tottenham are now contenders for the 2013/14 season! Go on Spurs!
AVB has become a reverlation at spurs. He has carried on the stylish football of Harry Rednapp and improved it by bringing in tactics, organisation and bringing in some truley ooutstanding players. With the likes of Bale, Loris, Dembele, Defoe, lennon, sandro and others, they are genuine contenders for all titles they are put in. Champions leauge, here we come!
16
Inter Milan
Inter were the best club in the world in 2010. Since then, they have declined and are currently in the process of forming a youth project. They will return to the big club they were in 2010 once this project is complete. (AC Milan are also doing the same and Juventus already have completed their project. )
This list is horrible! Inter should be among the top 10 best clubs in the world and not the top 20.
Forza inter!
Inter Milan in the best team ever!
I love Inter
Though they are changing the clubs policies nowadays, they will come strong again
17
Schalke
Best on the planet
18
Ajax
Ajax is definitely my favourite team and I think they should be the top 10. De Jong is the best.
Players like Sneijder, van der Vaart, Cruijff, van Basten and many many more came from here.
How could you forget the dutch miracle workers!
This team is awesome
19
West Ham United

West Ham United Football Club is a professional football club based in Stratford, East London, England, that competes in the Premier League, England's top tier of football.
Consistent team with strong roots. one of very few british teams that have never fallen below the the second tier of English football
I love west ham because bobby Moore and billy bonds one the fa cup billy bonds bet. Arsenal 0-1
They are not good at all
Best east London team ever with legend bobby moore as a former player
20
Chivas
Chivas is the best team in mexico because chivas knows what players to get and where to locate them.
Chivas might be having a rough season this yr, but over all chivas is the number one team in Mexico no doubt about it! Chivas al 100%
21
Newcastle

Newcastle United Football Club is an English professional association football club based in Newcastle upon Tyne, that plays in the Premier League, the top tier of English football.
Newcastle are the best because they have the whole city behind their side, Newcastle will get unlucky but they will come back from anything a put 110% into any game... Howay the lads
Newcastle might not have amazing players but their spirit is amazing. They have tied against man city and other great teams
No better atmosphere in the world to St James Park! Yohan Cabaye is one of the best Central Midfielders in the World!
Might not have best players but there support is definitely world class.
22
Montreal Impact

The Montreal Impact is a Canadian professional soccer team based in Montreal, Quebec. The Impact competes as a member of the Eastern Conference in Major League Soccer.
23 Leeds
24
Persepolis
Best Iranian football club.
Persepolis is my love...
25
Santos
Santos are the best soccer team in the universe all the stupid other teams are rubbish compared to the santos!
The best of the past century in america.
PSearch List