Top Ten Best Strong Safeties Going Into the 2020 NFL Season
The Top Ten
Jamal Adams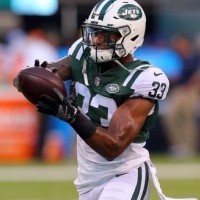 Adams, having been recently traded to the Seahawks, will come to a team that's actually good. A more motivated Adams means trouble for the rest of the league. The NFC West just got even better.
Tyrann Mathieu

Tyrann Devine Mathieu is an American football safety for the Kansas City Chiefs of the National Football League.
Mathieu was a key contributor in the Chiefs Super Bowl run in 2019, and was named a first team all-pro for his play. Well worth the money the Chiefs have given him.
Harrison Smith

Harrison Smith is an American football safety for the Minnesota Vikings of the National Football League.
Smith has long been among the NFL's best strong safeties, and has been elite for quite a while with the Vikings. No matter how good or bad his team is, Smith remains a constant in how good he is.
Derwin James

James missed some of last season due to injury, but he was a first team all-pro his rookie season, and if that indicates anything, it's that James has a bright future. James was a great draft pick by the Chargers.
Malcom Jenkins

Jenkins is one of the oldest players on the list. After spending a while in Philadelphia, he's back where his career began in New Orleans. Perhaps he can help them win a second Super Bowl, and get his third ring.
Micah Hyde

Hyde has made a great duo with Jordan Poyer. While not on the level of his 2017 season, Hyde remains consistently a great strong safety.
Adrian Amos

The Packers have got a great safety in Amos, who has actually been good, something they haven't had in a safety for a long time.
Landon Collins

Landon Collins is an American football safety for the Washington Football Team of the National Football League.
Collins didn't have an amazing first season with Washington, but he led the team in tackles, and was a solid player though.
Keanu Neal

Neal hasn't been healthy since 2017, and when he is, he is elite. Injuries have been a big issue for him, and if he can stay healthy, the Falcons will be alright.
John Johnson III

Johnson showed up and produced for a regressing Rams team in 2019, and looks to be the future of that position there.
The Contenders
Earl Thomas

Earl Thomas III is an American football safety for the Baltimore Ravens of the National Football League.
How is he not on this list when he is a top 5 safety in the NFL.
Thomas is a free safety.
BAdd New Item