Most Succesful Cities In the Philippines
The Top Ten
1
Iloilo City
Its economic activity surge with several known developers put their presence in this city and created their own townships which includes commercial strips, malls, BPO buildings, hotels and condominiums. Aside from that the local government transformed the city by expanding major highways and complimented with bikelane, built attractions like the popular Iloilo River Esplanade that preserve natural water ways and for tourists to enjoy the scenic view of the river. Also government supports its vision to preserve old buildings within the old business district as well as the old yet majestic mansions. Known for also of its well-preserved old churches. Equipped with world class airport and received 3 consecutive years being recognized as one of the best airport of Asia. Having International flight to Singapore and Hongkong, and very accesible the other Philippine cities. One of the cities with International Port, complimented with a new ferry terminal building. Its within the nearby ...more
The best urban planning there is for a cosmopolitan city. Beautiful open parks for all and very livable.
Well managed and well planned city of today.
A booming city.
2 Makati City
3
Valenzuela City
Since Sherwin Gatchalian became the city's mayor from 2004 until 2013, Valenzuela City became one of the successful cities in the Philippines. He built many infrastructures, introduced feeding programs, giving free notebooks to elementary and high school students, and is considered as the best mayor of Valenzuela. His younger brother, the current Mayor Rex Gatchalian who assumed to the office since 2013, also built Valenz
(continuation of my comment due to accidentally touched the post button while writing my comment)

...uela People's Park in 2015. He built a high school for science and math geniuses. This high school is called Valenzuela City Math and Science High School located in Malinta.
4 Taguig City
5
Cebu City
Second of the fastest growing economy in the Philippines (next to Metro Manila). It has a lot of malls, hotels, businesses, companies, etc. Trust me, this one will be the next City of Investments in the Philippines. Cebu City is probably be the one of the most successful cities in the country.
6 Pasay City
7 Quezon City
8 Caloocan City
9 Marikina City
10 Pasig City
The Contenders
11 Lucena City
12 San Juan City
13
Davao City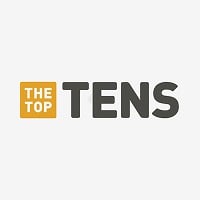 Best city in the Philippines Because of its rich culture and has exiting events highly urbanized city and the best of all its food and the friendly people full of world class shopping and you can feel the love of mother nature and most important it is safe there
14
Cagayan de Oro City
Cagayan de oro should in the top 10 because the city has became progressive and etc. Also the Cagayan de oro city is the only city of the Golden friendship. All tourist are always welcome here and stay longer in peace. But why is it Cagayan de oro is in the top 16. That is a wrong ranking it should in the top 6 and then Davao should top 5. It's more fun in Mindanao and you can like it the cities here especially the Cagayan de oro city.
15 Paranaque City
16 Legazpi City
17 Vigan City
18 Tacloban
19 Metro Manila
20 Roxas City
21
Naga City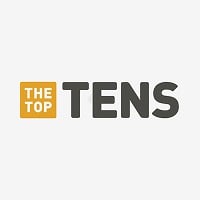 Piligram City of Bicol
One of Most Competitive Cities
22
Tuguegarao City
Cited as the one of the next wave cities of the Philippines and the capital of Region 2. Metropolitanization is currently planned.
BAdd New Item