Top 10 Most Underrated Eevee Evolutions
The Top Ten
1
Leafeon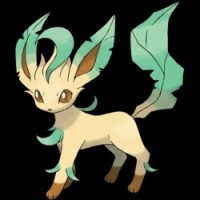 I know Flareon was also underrated, but his "Flareon is underrated" business topic became too popular, and now everybody can't shut up about how "underrated" he is, making him incredibly overrated. But Leafeon? I just couldn't find one person talk about him. I search on the internet, they had tons of stuff to talk about Flareon, but when it comes to Leafeon, not even one website mentions it.
Even the anime treat it like garbage. It had the fewest episodes about it (actually it had NO episode actually FEATURING it while all the others had at least 4 episodes), and most of the time it was just mentioned or briefly seen. Also, Leafeon is the only Eeveelution of Virgil that didn't appear in more than 2 scenes AT ALL. All the other eeveelutions appeared for AT LEAST 10 scenes while Leafeon only appeared for 2 small scenes. Poor Leafeon. Why doesn't he get more attention?
I think this pic is from the anime
He needs more love - Espeonz
Agreed, I think it has the best design too along with vaporeon. I think its underrated because in between the three starter types, fire and water is the most famous ones.
8 Comments
2
Flareon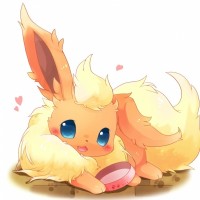 Underrated just as much as leafeon, glaceon, and vaporeon, vapor is my favorite poke ever but people hate flare …. he's so fluffy though
Flareon needs more love
So underrated & so cute!
Sure leafeon is quite underrated but Flareon seems to be very ignored and underestimated, making it the most underrated eeveelution
2 Comments
3
Glaceon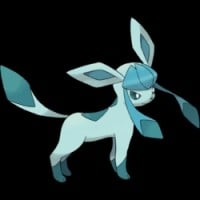 Glaceon is often shamed for its low HP and speed, but it's Sp. Attack is through the roof and no one seems to remember that. I know Ice types are no where near the strongest, but Glaceon certainly is one of the strongest ice types out there. This is why I think Glaceon is the most underrated eeveelution out of the bunch.
GO GLACEON
Literally this things is so bad I can't even explain it. Also does anyone know what those things are that come out of its head and make it look worse?
You stole Leafeon's attention :( - Stalchi
4
Sylveon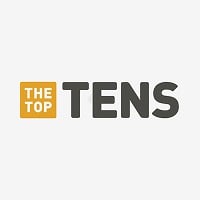 Sylveon, known in Japan as Nymphia, is a Pokémon species in Nintendo and Game Freak's Pokémon franchise.
I love it, but it is so overrated. - Swiftfrost
Overrated pink trash
Sylveon is hideously overrated.
Overrated Bull crap
5 Comments
5
Eevee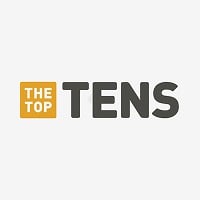 Eevee, known in Japan as Eievui, is a Pokémon species in Nintendo and Game Freak's Pokémon franchise.
I have to say eevee is the best!
I didn't realize Eevee evolved into Eevee. My mind has been blown.
What the hell is this list? By the way, there are not even 10
Wait eevee evolves into eevee that is just weird
2 Comments
6
Espeon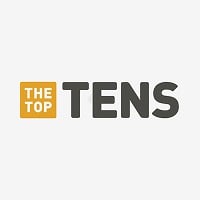 I don't get why people hate Espeon. WHY!? - Swiftfrost
He is awesome!
My poor baby...
So cute, deserves more love, hate Sylveon so much for stealing her attention
3 Comments
7
Vaporeon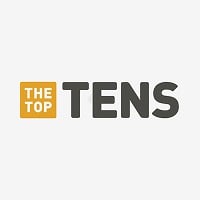 Vaporeon, known in Japan as Showers, is a Pokémon species in Nintendo and Game Freak's Pokémon franchise.
I love it but...it overrated...still my favorite gen 1 eeveelution, though! - Swiftfrost
This thing is literally the most underrated and it's below the edge master and fairy.
So true!
OHMAGAWD GIVE THIS FISH FOX SOME LOVE PEOPLE THINK LEAFEON AND FLAREON AND CRAP ARE UNDERRATED BUT YOU'RE NOT SEEING THE REAL UNDERRATED EEVEE HERE! UMBREON AND SYLVEON ARE SUPER OVERRATED. AS I SAID PEOPLE THINK LEAFEON IS UNDERRATED BUT PEOPLE WON'T SHUT UP ABOUT IT. FLAREON ISN'T UNDERRATED BECAUSE PEOPLE THINK IT'S THE CUTEST THING EVER! CAN YOU GUYS PLEASE APPRECIATE VAPOREON!?
8
Jolteon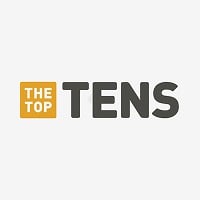 Jolteon, known in Japan as Thunders, is a Pokémon species in Nintendo and Game Freak's Pokémon franchise.
Awesome, and strong
Poor thing, It is always overshadowed by Vaporeon and the Gen 2 Eeveelutions, People always say Flareon is underrated but Jolteon truly is. Even the anime never pays attention to it! Even though Leafeon is as underrated as Jolteon, She made a couple of cameos, episode appearances and very rarely (But sometimes) major appearances. Jolteon on the other hand, Rarely is found on the anime, It had an episode role in a Gen 1 episode and after that never made a proper appearance except for some cameos from the Gen 2 anime but after that, It never got any cameos and while it did make an appearance in one of the latest Sun and Moon: Ultra Adventures, It only appeared for a couple of seconds and only 2 scenes showing no big role with the only major role being in Pokemon Origins as one of Red's Pokemon he used for the champion but that was only 6 years ago. But if you use this thing, It totally outshines other Eeveelutions! He is perfect if you are looking for a quick eeveelution on your team ...more
9
Umbreon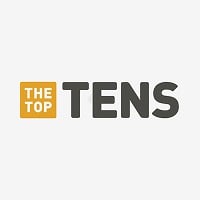 Umbreon, known in Japan as Blacky, is a Pokémon species in Nintendo and Game Freak's Pokémon franchise.
THIS IS THE MOST OVERRATED EEVEELUTION
BAdd New Item
Related Lists

Top Ten Evolution Types That Eevee Needs
Top 10 Reason's Why Pokemon Let's Go Pikachu and Eevee Will Be Bad
Best Eevee Moves

Top 10 Most Wanted Mega Evolutions for Pokemon Sword and Shield
List Stats
100 votes
9 listings
5 years, 195 days old

Top Remixes
1. Leafeon
2. Glaceon
3. Flareon
ihateoverratedpokemon
1. Glaceon
2. Leafeon
3. Flareon
4thgenfan
Error Reporting
See a factual error in these listings? Report it
here
.