Top 10 Worst Disney World Attractions of 2018
Gregory
Disney World may have some great attractions, but not all are that good.
The Top Ten
1
Stitch's Great Escape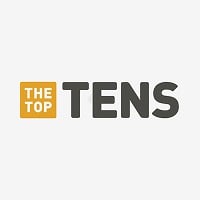 The worst attraction to date, it's been going on since November 18, 2004, and it's the disaster of Disney.

There's a height requirement, and you expect it to be a thrill ride, but no, it's just so you would be "recruited" and not escape, so the restraints lock onto you, and cut into you if you move.
People are getting hurt on this attraction, and when Stitch jumps onto them, they press down harder, and you get bad shoulder injuries.
The worst part happens when Stitch eats a tourist's rotten chili dog and burps on your face.
Yet he spits and whispers creepily onto people's ears, and it's just gross.
Whatever you do, stay away from this waste of an attraction.

The ExtraTERRORestrial Alien Encounter was better than this.

The fact that Disney closed the Alien Encounter for this because it was too scary also goes with how Disney wanted to get money from the guests by turning it into this.
What a disaster. - Gregory
Good film BAD ride - Maddox121
Did this close yet? - Not_A_Weeaboo
It's seasonal, so sometimes it closes and it opens on the most popular days of the year. - Gregory
2
Slinky Dog Dash
It's a cool idea that Disney setup a land based on Toy Story and a ride about Slinky Dog in the form of a roller coaster, but they poorly set it up.

The queue is practically shadeless, leaving thousands of guests burning in the sun, sweaty and dehydrated.
And worse, when it first opened, the wait was 7 Hours Long!
7 Hours in the heat with no shade and poor air conditioning, yet people couldn't take it anymore and it was just miserable how Disney would fail to set up a queue the way it should be.
These poor guests suffering, sweating, and burning.
In fact, some guests passed out from heatstroke and had to be taken by paramedics.
At least they provided water, so thank goodness.

Disney's supposed to keep the guests happy, but they failed with this(except to the fans who say it's worth getting burnt for a small ride).
What was Disney thinking?

Yet the ride is just a 2 minute "roller coaster" that isn't very thrilling for a roller coaster fan, and if ...more - Gregory
3
Conservation Station
You wait a while twice, 1st to get into the train, and then they force you off and then you have to wait again to get into the park.
Shame on Disney for this "attraction".
Yet the theming is not very interesting anyway. - Gregory
4
Tomorrowland Speedway
How dare you
It's just a boring "attraction" where you wait out in the sun, and then go on these "cars" that go only 7 mph, which is actually very slow, and you bump into one another and the guides even though you're good at controlling.

It's just a "ride" to get you passing your driver's test.
And when Disney planned on opening TRON, they didn't want to close this to replace, they decided to keep it open.

Nice try Disney.

Though they FINALLY decided to give it a refurbishment to make it updated and modern, though themed to TRON.
Good job Disney. - Gregory
5
Primeval Whirl
It's just a simple wild-mouse coaster, and the theming is bland, and like all mouse coasters, the sharp hairpin turns could cause whiplash and the spinning makes it harder to prepare, making it worse.
Thank goodness they have the health warnings. - Gregory
6
The Magic Carpets of Aladdin
It's just a huge waste of space in Adventureland, another Dumbo-type ride.
We already have Dumbo and Astro Orbiter.
How original(sarcastic). - Gregory
7
The Barnstormer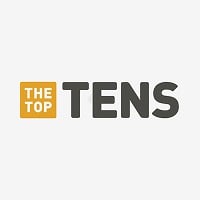 It was a good ride in theming back then, when Mickey's Toontown Fair was around, but since they decided to retheme it into Storybook Circus for the New Fantasyland expansion, they decided whatever it takes to fit the circus theme.

They took away the barn (except for the one at the queue) and replace it with a billboard.

They might as well call it Boardstormer.

It was a good ride, but Disney ruined it. - Gregory
8
Tom Sawyer Island
They used to have the hidden paintbrushes were you'd get fastpasses once you find them.
But they got rid of them and it's no fun anymore. - Gregory
9
Country Bear Jamboree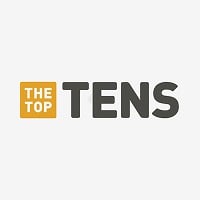 It's just like Chuck E' Cheese's, but without the pizza, cheese and fun games.
How original. - Gregory
10
Frozen Ever After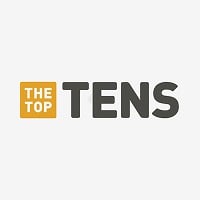 It's a disaster from Disney, and a waste of money.

They took away Maelstrom, a classic ride, and rethemed it into this garbage.

Frozen is so overrated(no offense), and the Let It Go song is overplayed on the media, and this ride insults Norwegians and Disney.

All the Frozen hype is so crazy, and this ride had such a crazy opening that people waited 5 hours for it, and much of it was outside, causing people to suffer in the heat, though thankfully dole whips, sandwiches and water were provided.

It was just so overhyped due to the fact that Frozen is overhyped and people go overboard over it when it's not as good in opinions as the hype makes out to be.

Disney doesn't care about their true spirit anymore, just $. - Gregory
The Contenders
11
UP! A Great Bird Adventure Show
More like DOWN! A Terrible Boring Adventure Show - Maddox121
It's just another replacement with a movie theme so they can get $.
Flights of Wonder was most definitely better, and more original. - Gregory
More like DOWN! A Terrible Boring Adventure Rubbish - Maddox121
12
Journey Into Imagination with Figment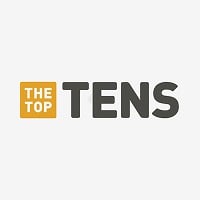 Obviously on here, it's just a crappy disgrace to the original.
Journey into YOUR Imagination was worse, but this still sucks.

There's a skunk scene, and the scenery can frighten youngsters(including a creepy moonface, let's not forget about the part where Figment says "Imagination is a Blast" and triggers an electric explosion, scaring the children.

It's a disaster in the name of Disney. - Gregory
13
Jungle Cruise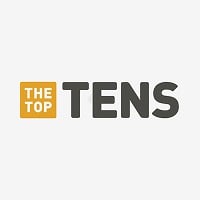 Not that bad depending on the Skipper - Maddox121
At Jungle Cruise, you wait quite a while, and the queue is not entirely indoors, but only has a roof over our heads, and the ride is nothing special.
It's a lazy ride that includes corny jokes and the animals squirt water at you, and there's a part in the dark with cobwebs and spiders, which can be disturbing to kids.
Not special except at night at winter and not worth the wait. - Gregory
14
Planet Hollywood Observatory
Planet Hollywood used to be a magical place with memorabilia and lots of neat stuff.
The food was great too, and the service was excellent.

Then one day, Guy Fieri decided to give it the Dueling Dragons treatment it and turn it into an "observatory", which is actually a nightclub setting inside like at Las Vegas.

The "planetarium" screens inside don't do enough to make the place good and they took away most of the memorabilia.

Yet it's louder inside, the service is awful, the food is more expensive and the food is messy now.

How dare they ruin a wonderful restaurant.

It's been getting bad reviews since the renovation. - Gregory
15
Peter Pan's Flight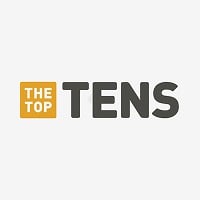 A classic ride though, but it's outdated and hardly improved, and the exit signs are visible, the music will only put you to sleep and it's not epic like the movie, and the wait time is hours for a short outdated ride. - Gregory
16
Mission: SPACE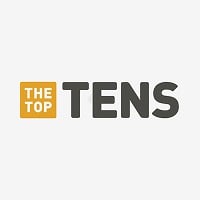 Mission: Space is a centrifugal motion simulator thrill ride at Epcot in Walt Disney World Resort in Orlando, Florida.
It's a good idea of a Disney ride.
The idea about launching to space on a mission to Mars.

But the fact that they didn't understand the demographic for this ride puts it on here.

It's set up like NASA's centrifuges, and guests who board the orange mission will experience g-forces almost like a real rocket.
And they're so extreme(since they're 2.5 sustained) that many come off sick and wounded.

And between 2005 & 2006, the injury toll was especially large.

From June 2005 to June 2006, paramedics treated 194 Mission Space riders
Of those 194 guests, 25 people passed out, 26 suffered difficulty breathing, and 16 reported chest pains/irregular heartbeats.

And the worst of all happened.

On June 13, 2005, a 4-year old who just met the minimum height requirement of 44" passed out during the ride and was taken to the hospital, where he died later that day.
An autopsy showed that he died of an existing, undiagnosed idiopathic ...more - Gregory
17
Finding Nemo: The Musical
It's boring. - DinoLover4242
18
Alien Swirling Saucers
When it opened, people waited 2 hours to ride it, and it's really not very special anyways.
The ride is short and more boring than Mad Tea Party at Magic Kingdom. - Gregory
19
TriceraTop Spin
It's just Dumbo, but in prehistoric form, with Dinos instead of Elephants.

How original. - Gregory
20
Na'vi River Journey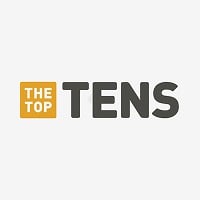 I read it's a decent ride, after all, it's a ride in Pandora where you set sail across the Mo'ara Forest and passing by a Na'vi Shaman.

But I read the queue is mostly shadeless and that people wait for hours to ride it.
That leaves them dehydrated and at risk of heat exhaustion and even starburn.

At least they have water stations set up, but they could've done better with the queue like they did for Flight of Passage.

Bring sunscreen and an umbrella as well for safety.

Unlike the Flight of Passage, the ride's a dark ride like It's a Small World and not worth the wait. - Gregory
21
Astro Orbiter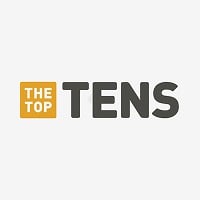 You wait in line to go up a sweaty elevator just to end up having a ride experience like Dumbo or Aladdin.
The idea of flying past the planets is great, but poor execution. - Gregory
BAdd New Item
Related Lists

Best Attractions at Disney World

Top 10 Scary Rides & Attractions at Disney World

Top 10 Most Thrilling Rides & Attractions at Disney World

Scariest Attractions at Disney's Hollywood Studios
List Stats
21 listings
333 days old

Top Remixes
1. Stitch's Great Escape
2. Slinky Dog Dash
3. Conservation Station
Gregory
Error Reporting
See a factual error in these listings? Report it
here
.