Top 10 YouTube Musicians
The Top Ten
1
Rob Scallon
He can basically play anything with strings like a total pro!
2
Ten Second Songs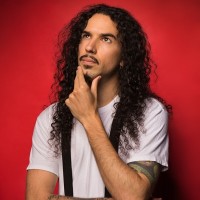 3
Jared Dines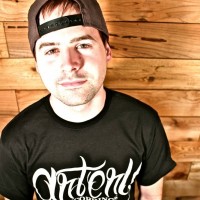 Jared Dines (Born October 6th 1989) is an American musician from Washington, who is best known for his success and works on YouTube based on the Heavy Metal genre. He is also the vocalist for the band Dissimulator and the drummer for Rest, Repose and has a strong following of 1 million subscribers as ...read more.
Currently the most subscribed Heavy Metal YouTuber (Or at least from what I've seen). Although his newest material is Deathcore (Which I'm not a fan of), his comedy antics (Usually based around on music) and metal covers on popular songs makes him likable. In addition, he's also a pretty nice and honest guy in person so that's a plus :).
4
Frog Leap Studios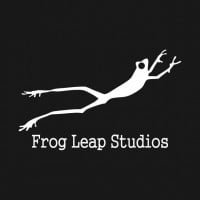 5
Andrew Huang
I don't even have the words to explain the level this guy is on. He is a music making machine who bounces from genre to genre with incredible ease. He puts out content twice a week and always manages to make me either laugh, cry, think critically, or all the above. He deserves way more subscribers!
He should be #1. Have you seen his videos?
Creative and very talented!
6
Jackie Evancho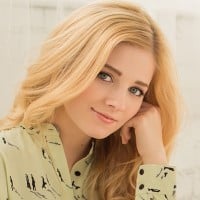 Jacqueline Marie "Jackie" Evancho is an American classical crossover singer who gained wide recognition at an early age. Since 2009, she has issued an EP and eight albums, including a platinum and gold album, and three Billboard 200 top 10 debuts. Evancho's latest album 'The Debut', was her eighth consecutive ...read more.
Jackie was born on YouTube, and only made it onto America's Got Talent because of it (having been rejected twice by their producers). The positive effect she had on the audience and the judges was immediate, and grew at every appearance. She finished second, but did she? She's releasing her third full studio album "Awakening" on the Portrait Records label of SONY Masterworks in late September, which will be introduced in her *third* PBS Great Performances concert special late this summer.
The PBS concert was recorded on August 21st in the Open Air Theater at Longwood Gardens, Kennett Square, PA. It will be broadcast in December. It is not to be missed!
Visit Jackie's YouTube channel to view selections from her magnificent open-air concert at Festa Italiana in Milwaukee in July 2016.
Jackie's entire concert at the Festa Italiana in Milwaukee is available on YouTube. She's such an electrifying performer!
7 Sarah Longfield
8
Lindsey Stirling Violinist
An incredible person, the amount and magnitude of things she has done is absolutely awe inspiring, even more so when taken into account her relatively young age of 26. The music she makes and the way she delivers it shows her audience how in love with her music she is. And as a person, her personality's worth is compunded to unimaginable levels. It is almost unreal to see the way she can improve the day of any passing stranger with her out going personality. It's impossible to describe her and her music in just a single comment, but I encourage you to at least visit her channel and her website, particularly her early blogs to truly get an idea of the kinda person she is. And all this is written into her music and dance. Please check her out. - Danny
I love Lindsey! She's so talented, a great dancer, and my woman crush! I dream of being like her someday (maybe not the dancing, I have two left feet)!
An amazing, creative, intelligent, inspiring, and talented artist. Lindsey has no equal on the planet.
I started to play the violin because of her. I'm listening to her right now. Absolutely fantastic.
9
Christina Grimmie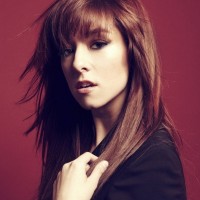 Christina Victoria Grimmie (March 12th 1994 - June 10th 2016), known on YouTube as zeldaxlove64, was an American singer-songwriter known for participating in The Voice and for her covers of hit songs by contemporary pop musicians. She was shot dead during a meet-and-greet in Orlando, Florida, by fan Kevin James Loibl.
Christina grimmie passed on this year on 10th June and her death was a tragic one that affected many. she was a huge inspiration and touched the hearts of many. she was caring and she treated her fans like her friends and she was the same to everyone she greeted everyone with a smile and loved everyone and anyone. she forever lives on in my heart and I hope her voice will never be forgotten |/
Christina Grimmie is so inspiring to me because of her AMAZING vocals. She has not only made team Grimmie proud of her accomplishments but also has made us feel accepted in this world and I love her so much for that!
How is she not top 10 at least?! She should be top 3! Think about it, she is amazing and has performed live many times before wit Selena Gomez and Taio Cruz! She is the best singer in the world. Period.
I knew and watched Christina from The Voice. I never knew she had a YouTube channel until after her tragic death. As I started watched her videos, she became more and more of an inspiration to me (which naturally made me more and more sad). I miss her so much :((
10
331erock
Amazing guitar player who can make anything sound good when its metal
The Contenders
11
Pentatonix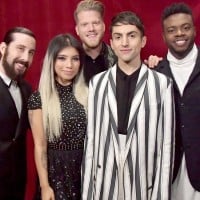 Pentatonix is an American a cappella group from Arlington, Texas, consisting of vocalists Scott Hoying, Mitch Grassi, Kirstin Maldonado, Kevin Olusola and Matt Sallee.
Pentatonix is an American a cappella group from Arlington, Texas, consisting of vocalists Scott Hoying, Mitch Grassi, Kirstin Maldonado, Kevin Olusola and Matt Sallee.
Pentatonix is changing the way we listen to music. The bass and percussion are by far the best of any a cappella group ever, and the lead singers can more than just carry a tune. Watch just one of their videos and you will soon find yourself
Pentatonix is the best... Why is it NOT #1! Love them all... From Mitch, to Scott, to Avi, to Kirstie,
To Kevin. They hold it all together, not just as musicians, but as friends too! They sound amazing too... Love them so much they deserve way higher than 20. And I don't care if I get made fun of. I
Love Pentatonix.
Pentatonix is changing the way we listen to music. The bass and percussion are by far the best of any a cappella group ever, and the lead singers can more than just carry a tune. Watch just one of their videos and you will soon find yourself scouring the internet for every clip you can find.
Pentatonix never fails to entertain. I first discovered the greatest A Capella group ever through their "evolution of music" medley one day, and I have been hooked on them since! They inspire me to improve my already-angelic voice, and they are just so amazing!
12 RichaadEB
13
Stevie T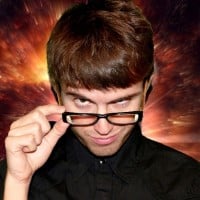 I just love his videos, it brings me so much joy...and plus he's one of the most technical guitarist
14
Davie504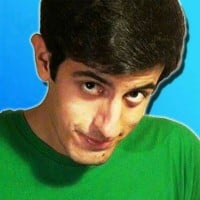 He's super good on bass
15
KurtHugoSchneider
Amazing musician hosting also other musicians with very nice skills and real nice quality videos. His songs are covers of others' famous songs with really nice audio equipment when recorded. The videos are also professional and they are real fun as well.
Why the hell is Kurt so down in the list! He is one of the best musicians I have seen on Youtube- his music had the power to raise goosebumbs and the collaborations he does with other talented youtube artists are amaazing. To top it all, he is an incredible singer himself! Talk about being multitalented!
He should be at least on the top 5! He is just to amazing for all his skills. He knows how to play almost every instrument you can think of and he sometimes sings too. Collaborations with different artists such as Sam Tsui and Max Schneider produces great music. The way he makes his videos also makes him unique. From one-shot medleys to cellular phones. You name it, KHS's got it! ♥
This guys is absolutely incredible! I would love to meet him and just see how he produces his music and videos. I think he deserves to be much higher in the list!
16 Rob Chapman
17
ThePianoGuys
I listen to TPG every single day, and they never get old! They inspire me to practice my violin even more (even though I practice a lot anyway)! The videos are absolutely stunning, and I dream of singing in one (I can sing a very well soprano range)!
They combine classical music and contemporary hot trends, on top of that every video is shot amazingly with attention to intricate details, a simple delight to watch. Cheers from Canada!
Those guys are amazingly creative and a blast to listen to. Their ability to weave themes from classical music into their covers of popular songs adds more depth to music.
The most amazing musicians on YouTube, you can never go wrong when you are listening to them, and when you finish listening to their videos you will feel HAPPY!
18
DavidMeshow
No question about it. This guy is more musically talented than anyone one YouTube. The creativity and skill in his music is beyond amazing and derserves do much more credit for his work. Seriously if you haven't checked him out, go and do so right now. You will not regret it =)
This guy has something every one search and just' a few can really find, creativity.
19
Megan Nicole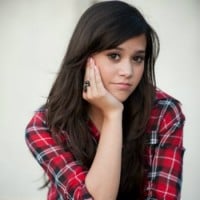 Megan Nicole Flores, simply known as Megan Nicole, is an American singer-songwriter and actress and model who debuted on YouTube in 2009.
Come on! Number 8? Megan Nicole should be at least in the top three! Think about it: she's gorgeous, has an amazing voice, plays four instruments, and is so nice!
COME ON! Number 12? Seriously? Megan is awesome with her covers and more awesome with her originals! She is such a nice musician! Love her and her music!
20
Mr.Sam Ali
Great singer. I love his every cover and everything he creates. I 'm too much excited of the next album that is going to be released. The name of the songs sounds awesome. Can't wait to hear them all. Love you sam..!
Regards:
Gloria James
Awesome music. last time I listened a song in a wrestling show in my town I just wanted to have that and from that time I am searching Google for end of the road and finally I came to knew that it was his song end of the road. I am wonder that it is very beautifully created...
Thank you for posting I like this man's song "Winter Days" He's Awesome. I just love the music he made. I think everyone should listen to him.
Fantastic music I love his song forever yours. This man really have a great talent. He is the king of musicians. Jordan. Greeting from london
21
davedays
He's great! He makes really good covers and he's always silly and funny. I especially like his original songs like "Olive You" and "What Does It Take".
He's just so awesome and makes me happy. Olive him.

He is the most subscribed musician on YouTube and should be at the top of this list!
22
Anthony Vincent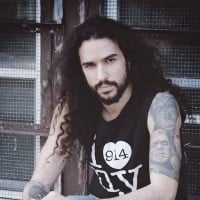 Anthony Vincent, is a YouTuber best known for his Ten Second Songs videos where he covers a song in different singing styles. His videos are popular, and usually get a couple million views.
A rock/metal singer from New York, who also does parody cover versions with his project Ten Second Songs - the most unique and hilarious type of covers I have ever seen. He changes the music style every 10 seconds
Try this: Jason Derulo - Talk Dirty | Ten Second Songs 20 Style Cover
23 Jacob Ekleberry Official
24
Charlie Parra del Riego
His videos are very helpful.
He's one of my favorite guys.
25 SweetPoffin
PSearch List