Top 10 Financing Companies for Cosmetic Surgery Procedures
Here is a list of Top 10 Cosmetic Surgery financing companies for surgical and non surgical procedure. Go through the article to comprehend their features & benefits you get when you enroll. Basically this helps you in deciding which one should you choose and why. Let's see what do they have in store for you.
The Top Ten
1
Denefits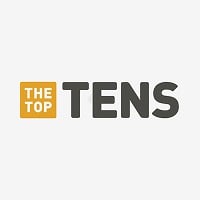 Denefits is a leading patient financing company in the field of surgery. Denefits helps healthcare providers retain patients by instantly approving financing for their patients. With Denefits, your patients can get approved for all kinds of surgical & non surgical procedures. Moreover, there are no credit checks. Whether patients have a good credit score or a bad one, it simply does not matter.
Secondly, patients can get financing for n number of treatments using just one Denefits account. You do not need to enroll patients to different contracts for different treatments. With just one contract, you can sign in the patients for more than one surgical procedure, if required. Thirdy, The interest rates are low and you can choose the duration in which you wish to repay the sum comfortably. There are no financially dangerous "promotional" loan offers such as deferred interest.
2
Prosper Healthcare Lending
Prosper Healthcare Lending is a patient financing marketplace company headquartered in Salt Lake City, Utah at the heart of the "Silicon Slopes". They sit at the intersection of the healthcare, technology, and financial services markets and they are using technology to bring innovative financial services solutions to a massive healthcare problem. Their patient financing platform allows healthcare providers nationwide to help Make Healthcare Affordable™ for patients every day by referring patients with good credit to affordable installment loans offered through Prosper.
3
Care Credit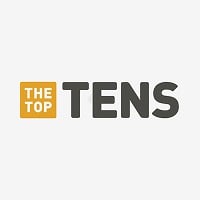 Finance cosmetic surgery and other beauty procedures and get the look you want now with CareCredit's convenient monthly payments and promotional financing options. Technological advancements are revolutionizing the cosmetic and beauty industry with cutting-edge treatments and procedures that can have you looking and feeling your best. You can use yours CareCredit healthcare credit card to pay for your surgical and non-surgical cosmetic and dermatology procedures.
4
United Medical Credit
United Medical Credit helps patients secure the funding they need for their healthcare procedures. You can rely on our proven track record, which brings over 30 years of experience in financing healthcare procedures. United Medical Credit helps patients secure the funding they need for their surgical procedures. You can rely on our proven track record, which brings over 30 years of experience in financing surgical procedures.
5
ClearGage
ClearGage offers healthcare providers the ability to present customized financing options to their patients. Their proprietary technology and financial services address the realities of the new healthcare paradigm. Simply put, they treat patients as "consumers." Leverage the flexibility of their technology to determine the financing terms optimal for your practice and your patients. ClearGage patient financing solutions and customized workflows improve adoption at every patient touchpoint, increase patient satisfaction, ensure compliance and drive ROI to your bottom line.
6
Advance Care
Advance Care has been a leading provider of patient financing solutions since 2008. They have worked diligently to provide patients the most affordable options to finance their procedures or treatment plans. Their programs provide affordable monthly payments with flexible terms.
Whether you choose to use your card for cosmetic surgery, dentistry, orthodontics, chiropractic care, weight loss or hair restoration, the Advance Care combines interest free financing with the flexibility you want.
7
Simple Select
SimpleSelect allows patients to borrow with confidence. Their "gotcha-free" loan platform helps patients make easier and smarter financial choices. This saves the patient and the practice thousands in unnecessary interest and fees. A SimpleSelect loan is NOT A CREDIT CARD and has no financially dangerous "promotional" loan offers such as deferred interest. Their interest rates are fixed and never change. Patients with SimpleSelect Zero™ loans pay no interest…EVER!
8
Parasail
A program allowing hospitals to provide patients with 0 percent interest financing for any out-of-pocket medical costs. The costs can be spread over years to make payments affordable to the patients.
When a hospital or large practice accepts ProPatient plans, they receive the funds immediately, while the patient pays Parasail.
Parasail will service the plans for the repayment period, while patients retain a 0 percent interest rate. There are never any fees, and no recourse to the hospital should the patient default.
9
Health-PayPro Patient Financing
Health-PayPro is a combination patient credit and software product offering from ARGO, a long-standing healthcare and financial services software/services provider and ARGO's Financial Services Provider.

With Health-PayPro, providers improve the flow of funds by determining payment options for patients and providing flexibility to extend real-time credit to patients for out-of-pocket costs at the point of registration. Providers achieve revenue cycle optimization by securing a greater percentage of the patient portion up front and throughout the collection process.
10
Lending Club
When patients need a simple and more affordable way to pay for the care you prescribe, Lending Club can help. Unlike other plans, applicants will see all amounts, monthly payments, and interest rates they qualify for, with no impact to their credit until they select a plan and move forward.

Their approval rates and practice fees are highly competitive. And the application process is fast and easy, so your patients will have the funding needed for optimal care. Best of all, your practice can focus on what you do best: care for patients.